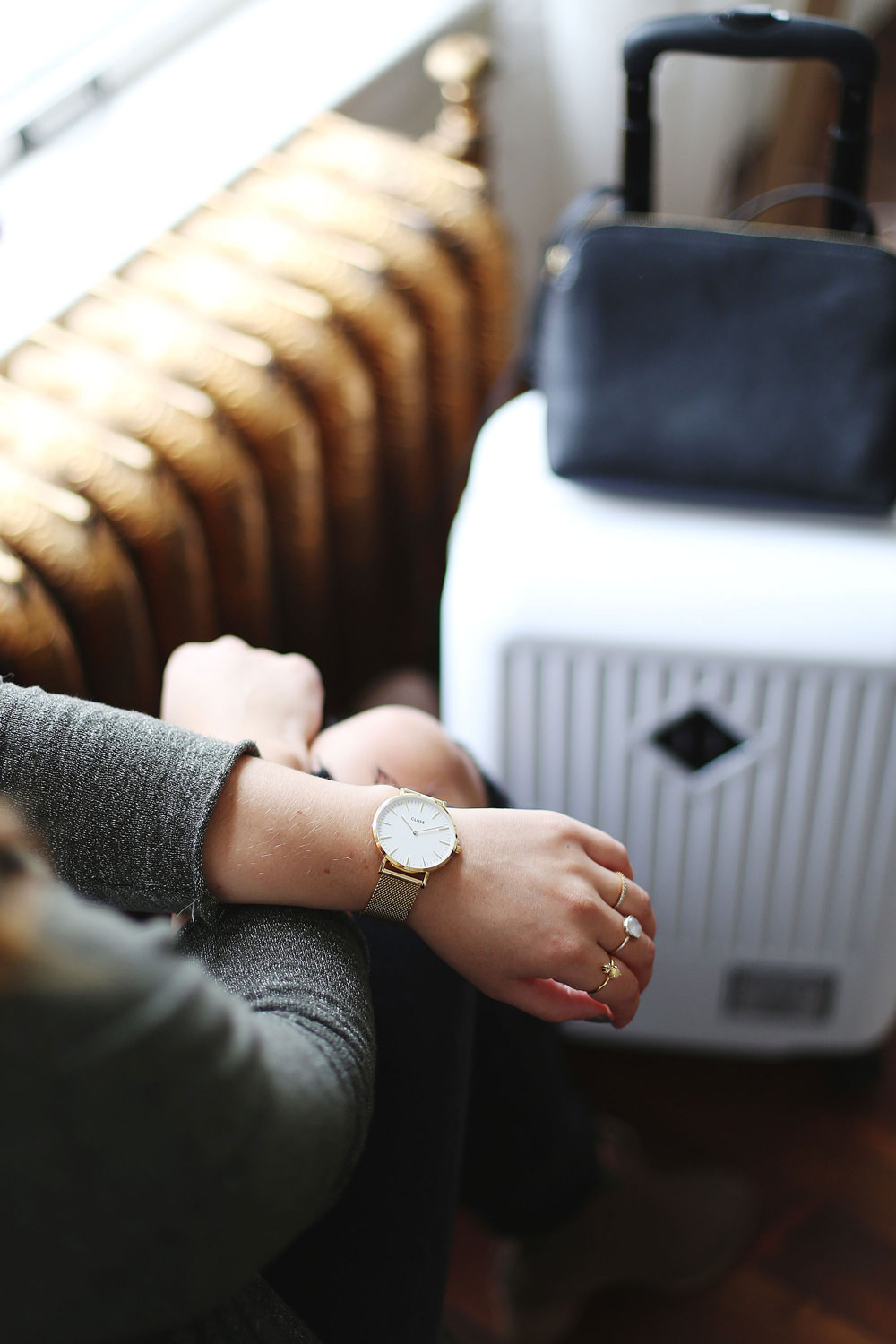 Jet lag can be seriously brutal. When I was younger I used to get it really badly – talking full zombie mode here for a few days! What I realized over my travels is that it's all in doing the right things within the first couple of days – stick to the tips below on how to beat jet lag and you'll be all transitioned over within a matter of a day or two, I promise! I'm so excited to be wearing my favourite watch brand CLUSE over my Italy trip – their watches are so stylish and effortless, the perfect minimalist addition to the capsule wardrobe I pack in my carry-on for my adventures. Read on and you'll discover they're more than just a style accent though – they're seriously critical for my jet lag cure!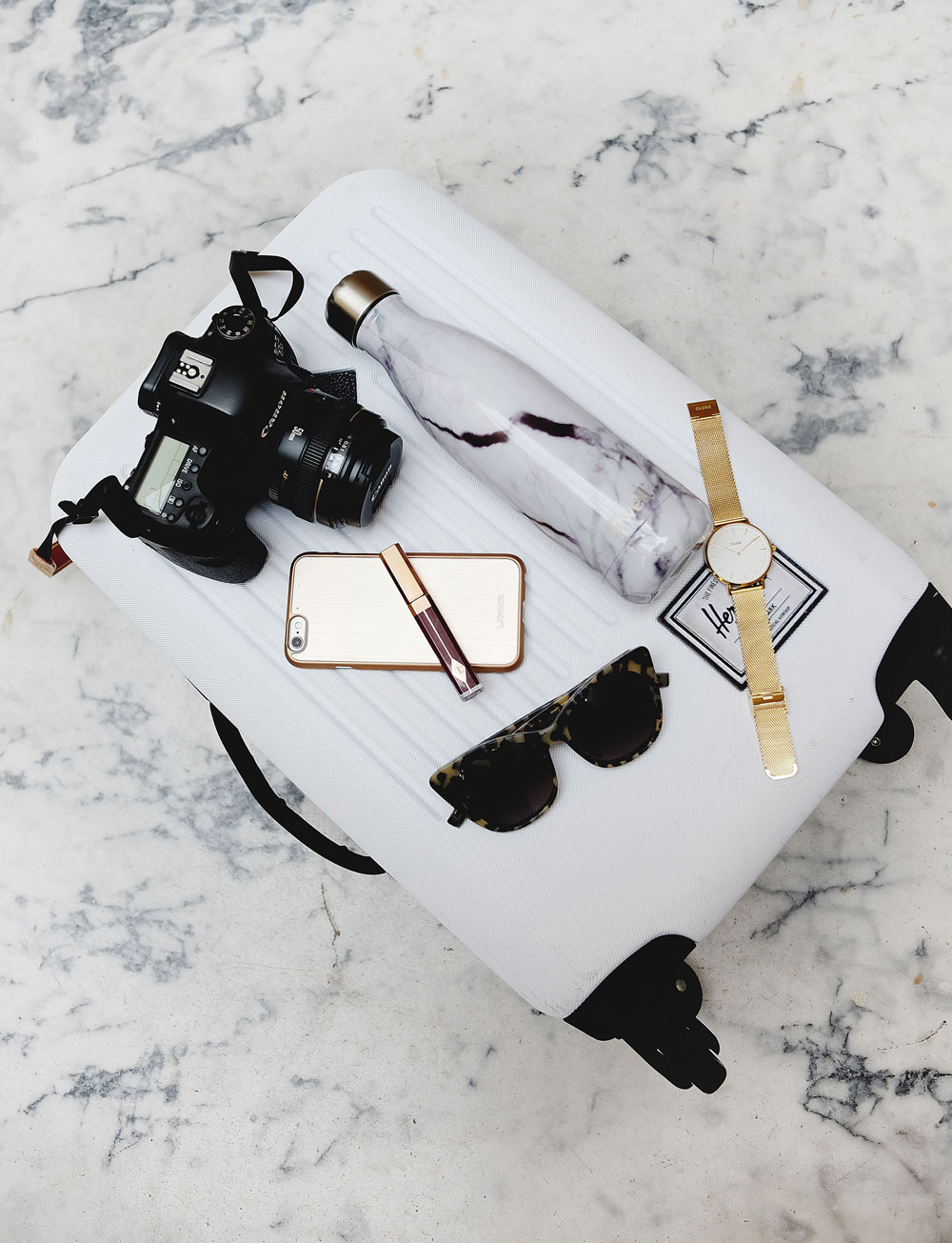 First things first, before I even take off I change the time on my watch to the local time of wherever my ultimate destination is. A few turns of the knob on my CLUSE gold mesh watch and I already feel like I've transported myself to Italy. This is so important because while sleepiness and your circadian rhythm are physical, chemical things, they're also so mental. I immediately try to get myself on a normal time wherever I'm headed, which means I try not to sleep on the plane much if it's middle of the day wherever I'm landing, and more than anything, I definitely do not check the time of my hometown or wherever I'm departing from. This will mess with your head more than anything when you realize it's 4AM back home!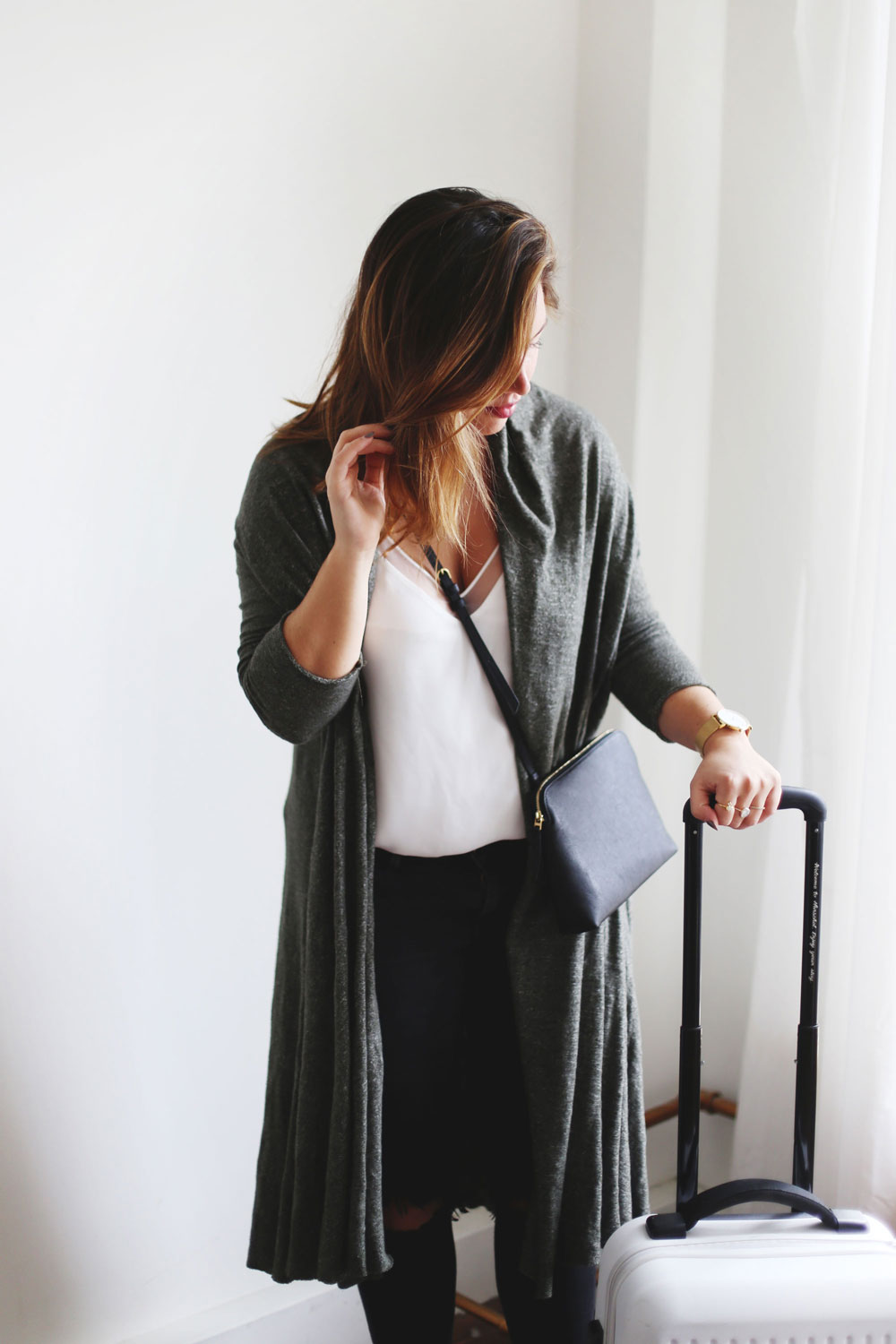 If anything, I try to really glance a lot at my watch set to the time I'm headed to (in this case, Italy!) to really drill into my head what time of the day I should correspond my activities to, even up in the air. It's an easy task though because I honestly love staring adoringly at my CLUSE watch – such a beautiful piece.
My other greatest tip is also a time-related one and that's to no matter what not shut my eyes until at least 9PM wherever I've landed, and when I do I use an eye mask to really send the message to my brain that this is my new official sleep-time. Even if I feel like I'm walking through water and my eyes want to seal shut all on their own until I hit the evening, I power through so that even if I wake up at 5AM the next day, at least I'm roughly on the right schedule then! The first night is everything. Can't stress that enough.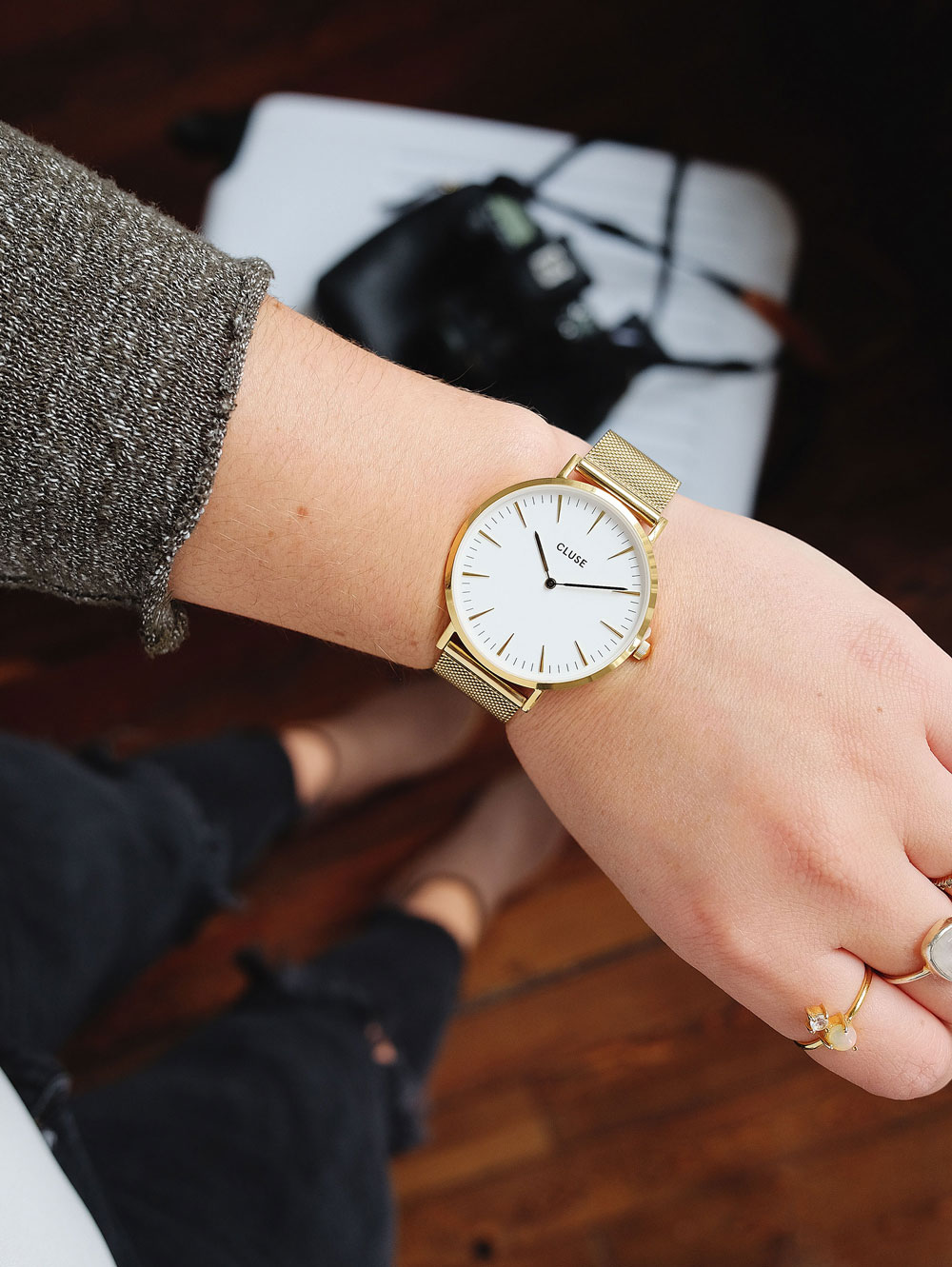 To help me in staying awake until then, I 1) drink a ton of water, 2) eat at regular times for the time zone I'm headed in, 3) get outside and breathe in the fresh air, 4) use aromatherapy to keep myself awake (Saje is always a fave) and 5) do something engaging like take in a sight and take pictures so that I don't drift off in exhaustion.
And that's it! Other people swear by melatonin, coffee, etc but for me, the main message is to just trick myself into pretending I'm having a normal day in a time zone that's usually at least 9 hours off of my own. You'll be surprised by how quickly you switch!
Whether it's for a travel adventure or just to add style to your everyday, you can shop all of CLUSE's stunning watches here or this specific model here!
This post was created in partnership with CLUSE but all opinions are my own.