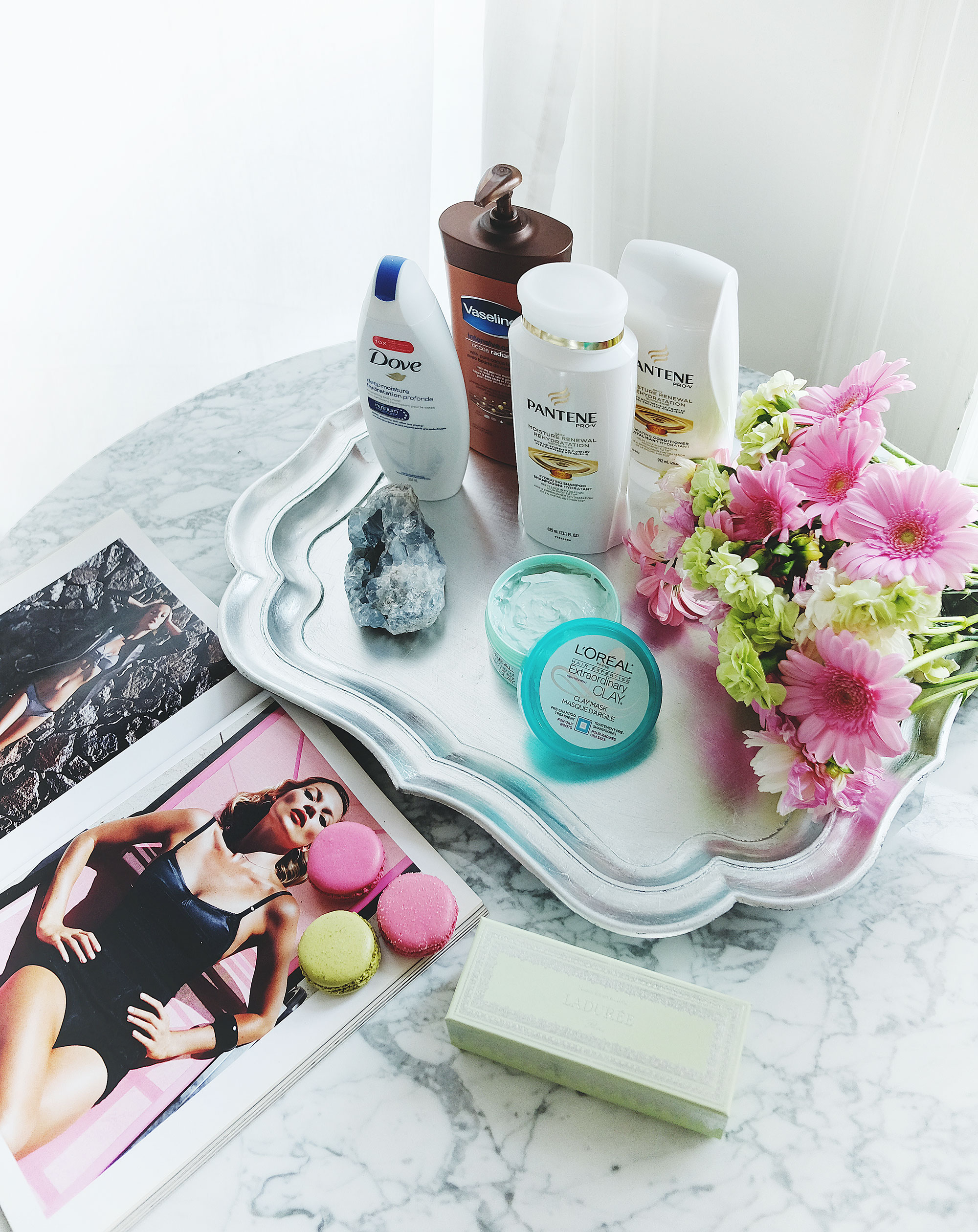 I've had so many requests for my personal care favourites so I feel like it's high time I not only share my faves, but the ones that have been in heavy rotation for many, many years. I've been doing a big cull of everything I don't need lately across the board (closet, desk, vanity) and have left only the true essentials on my vanity, including these beauties I'm about to share with you! Shoppers Drug Mart also happens to be currently promoting their fall roundup of #SDMTopPicks so all in all, the timing couldn't be more perfect to share my faves with you guys because I've gotta say, I've probably been sourcing my drugstore treasures from Shoppers since I was a kid (I have the "vintage" burgundy Optimum card to prove it).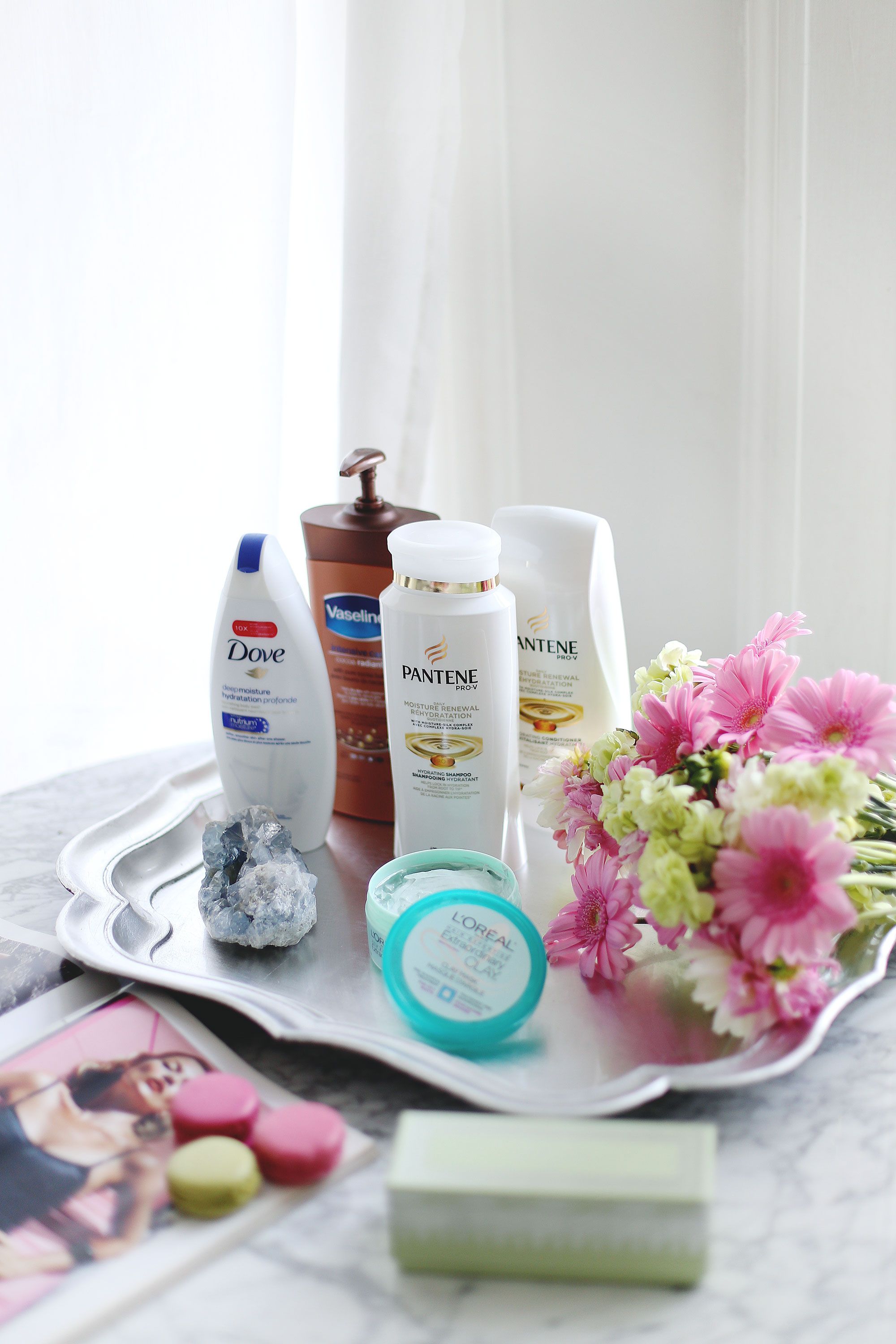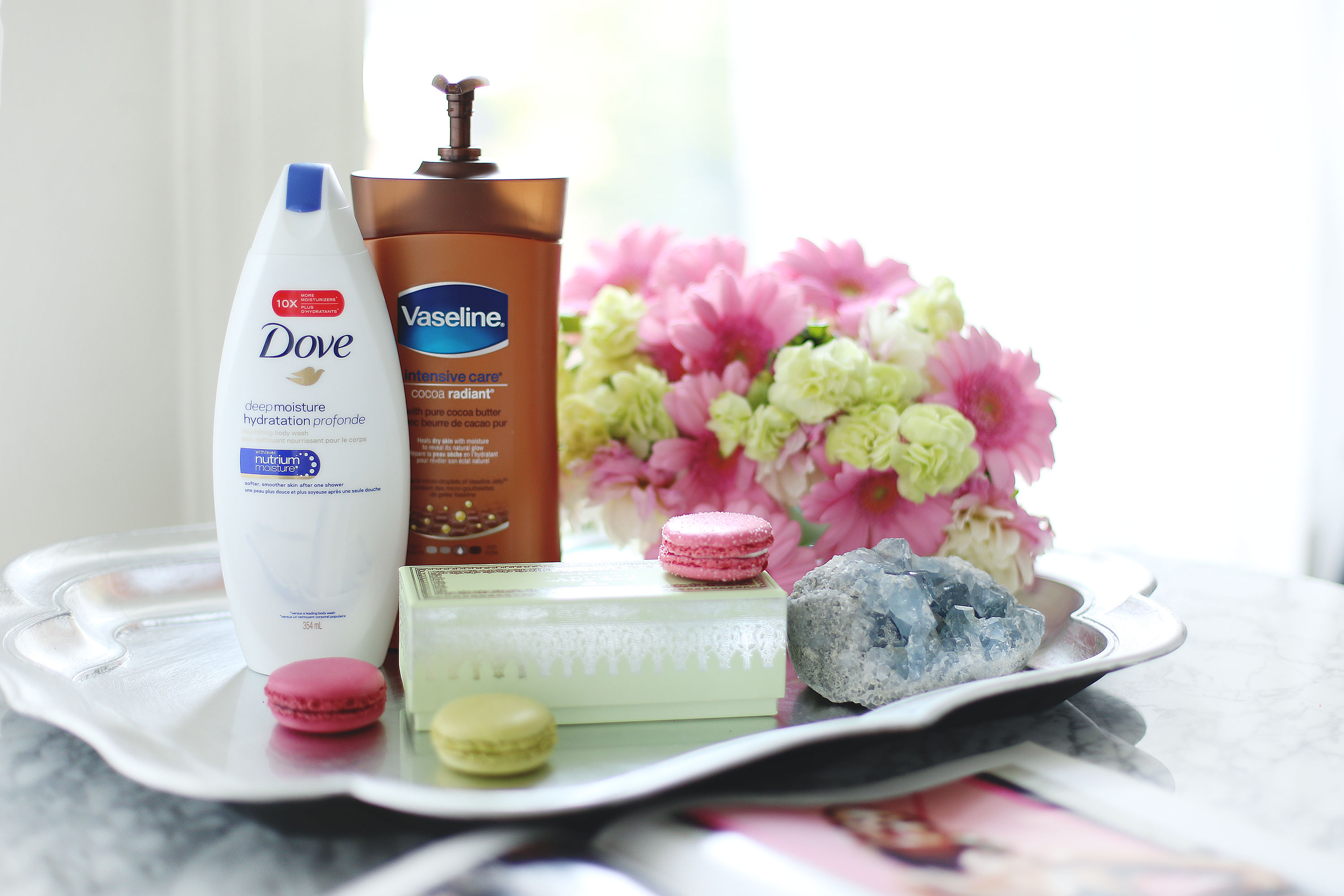 So first up in my absolute vanity musts: there is nothing I love more than my Vaseline Intensive Care Lotion and I'd just like that to be known for all eternity. Wherever I've been (in high school, at uni in Vic, interning in Toronto, here home in Van), it's been a perennial staple on the side of my bathtub. Its comforting cocoa butter scent holds so much nostalgia for me and I love catching whiffs of it during the day. Also, I'm a moisturizing junkie and nothing moisturizes as deeply as this nourishing blend – my mum was the one who first got me hooked on moisturizing daily and it was an amazing habit to acquire early on because now I can't do without it, and I like to think my skin has aged pretty well as a result of this habit. Important to note too is that I love to prep my skin with a moisture dose in the shower with Dove's Deep Moisture Nourishing Body Wash too, which is another longtime necessity of mine. I'm about as obsessed with exfoliating as I am moisturizing so typically dry brush first, scrub with exfoliating mitts and my body wash then my lotion goes on while skin is still a bit damp so that it really sinks in!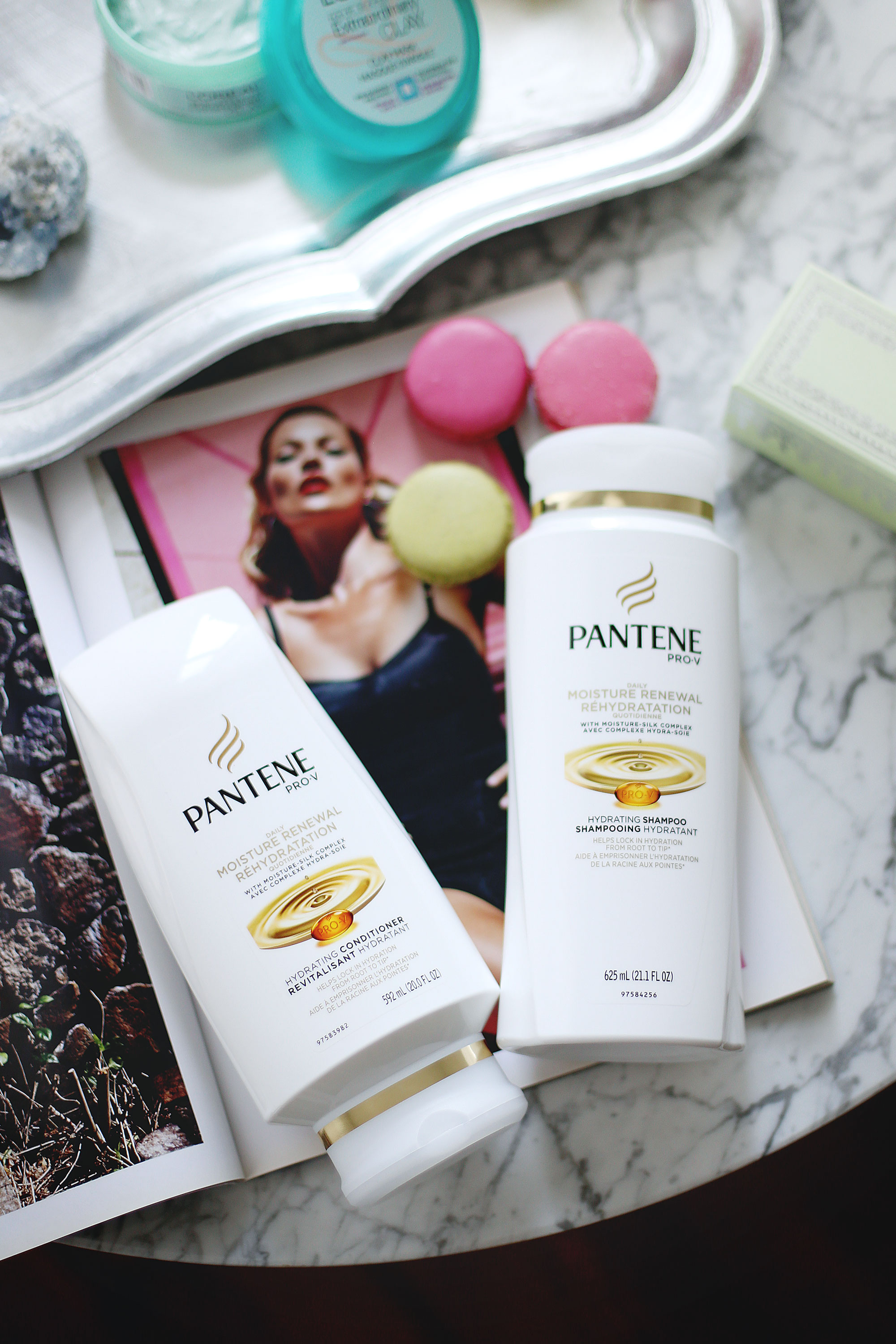 Back to my university days (when it would appear I really was full-force into my Shoppers obsession), I remember distinctly spending a solid hour researching in second year what the best shampoo was and that's how I first started using Pantene Pro-V. I was ecstatic to find this Moisture Renewal formula in my local Shoppers Drug Mart and have been using it every day this past month (I know, I know, you're supposed to wash your hair every other day, but clean strands trumps limp hair when you're fine-tressed!). I have fine hair and am prone to limp locks but also get really dry ends – what I love about this hydrating formula is it doesn't weigh down my hair but really amps up hair health!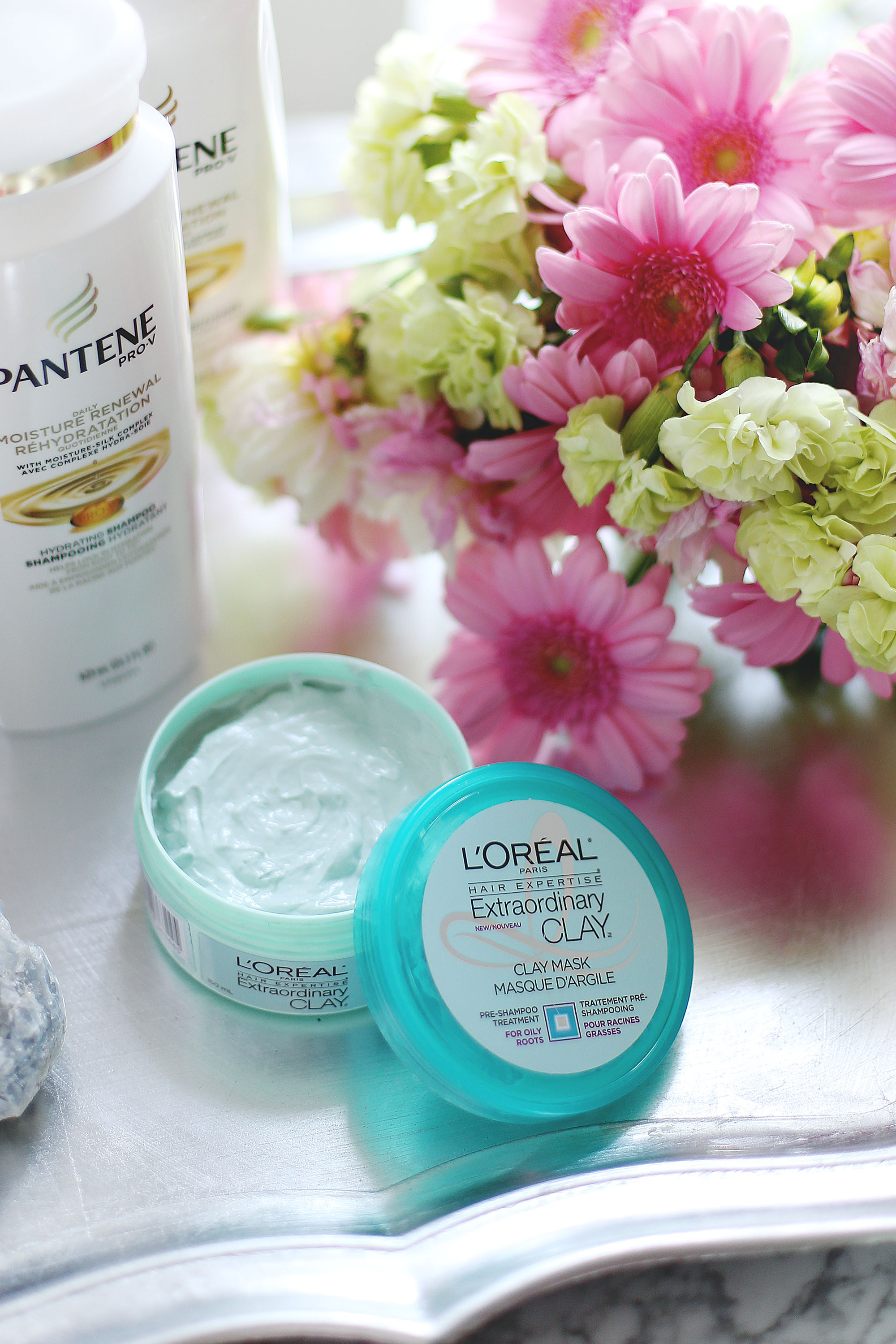 Last but not least, the only new introduction for me has been L'Oreal Paris' Extraordinary Clay Mask, which you use as a pre-shampoo treatment. As you guys might know from my clay roundup post, I am a big fan of clay in all its many uses but have never tried a mask for my hair. Add to that that I've only heard really good things about this latest product from L'Oreal (who also produces some of my other go-to's in the beauty department, from my favourite eye primer to my all-time fave mascara). After leaving it on for five minutes, you pop into the shower and it comes out immediately, leaving freshened up roots by absorbing excess oil or residue. I've been using it with my shampoo-conditioner combo mentioned above and feel like my hair and scalp have been way happier lately!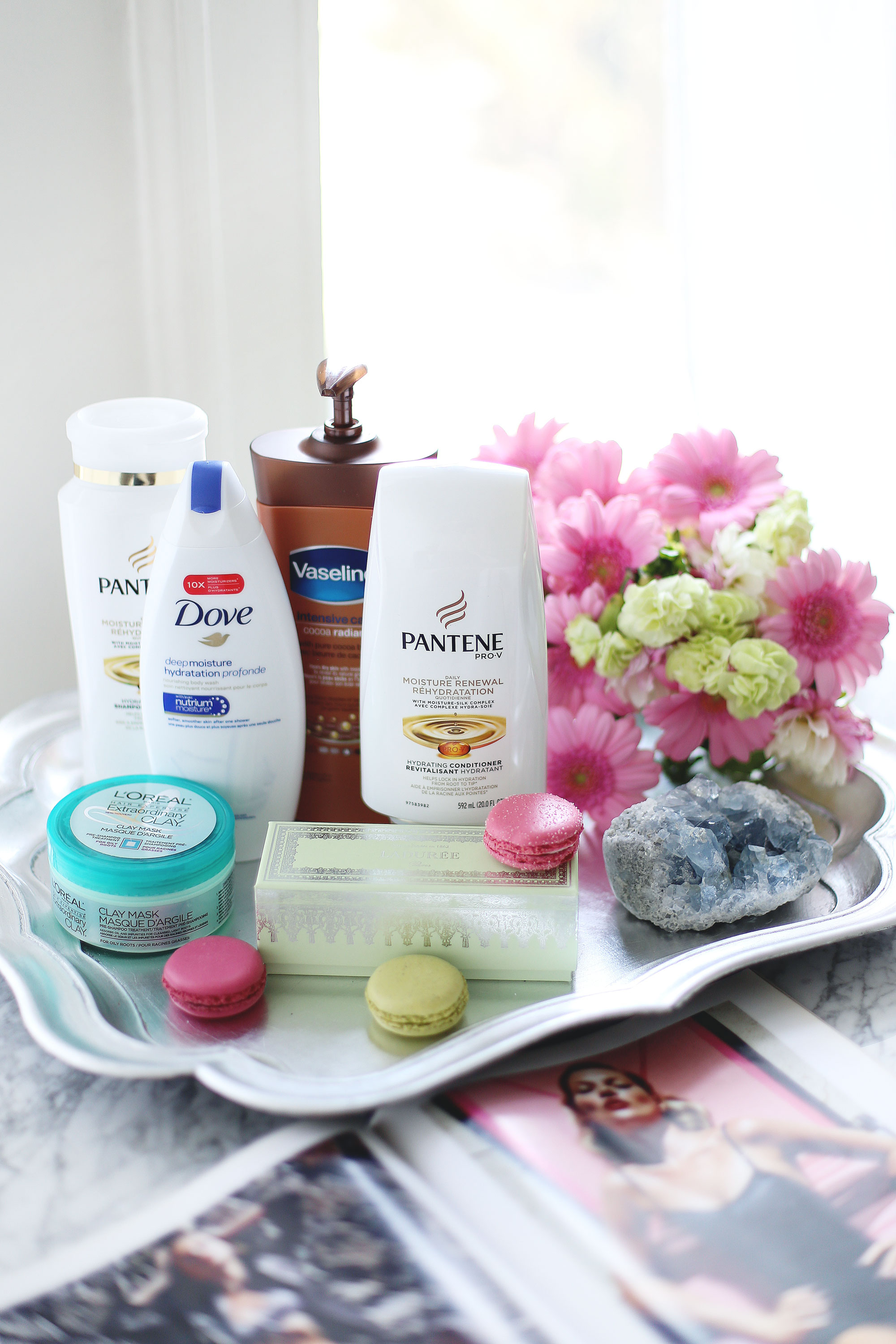 You can discover more of Shoppers Drug Mart's roundup of top picks and must haves here – if you're in Canada, make sure you visit before October 7th to get bonus Optimum points too! My original (aka "retro") burgundy Optimum card is going to get some extra exercise before I take off to Italy since that's our exact departure date! Always booking it up the hill to my local Shoppers for those last minute travel buys!
And most exciting of all, you'll have a chance to win some of my top picks and more with a Top Picks prize pack valued at around $250! All you have to do is tell me what you're missing from your vanity in the comments below for a chance to win a Vanity gift pack from #SDMTopPicks. Contest closes October 7th – good luck!
This post was created in partnership with Shoppers Drug Mart but all opinions are my own.