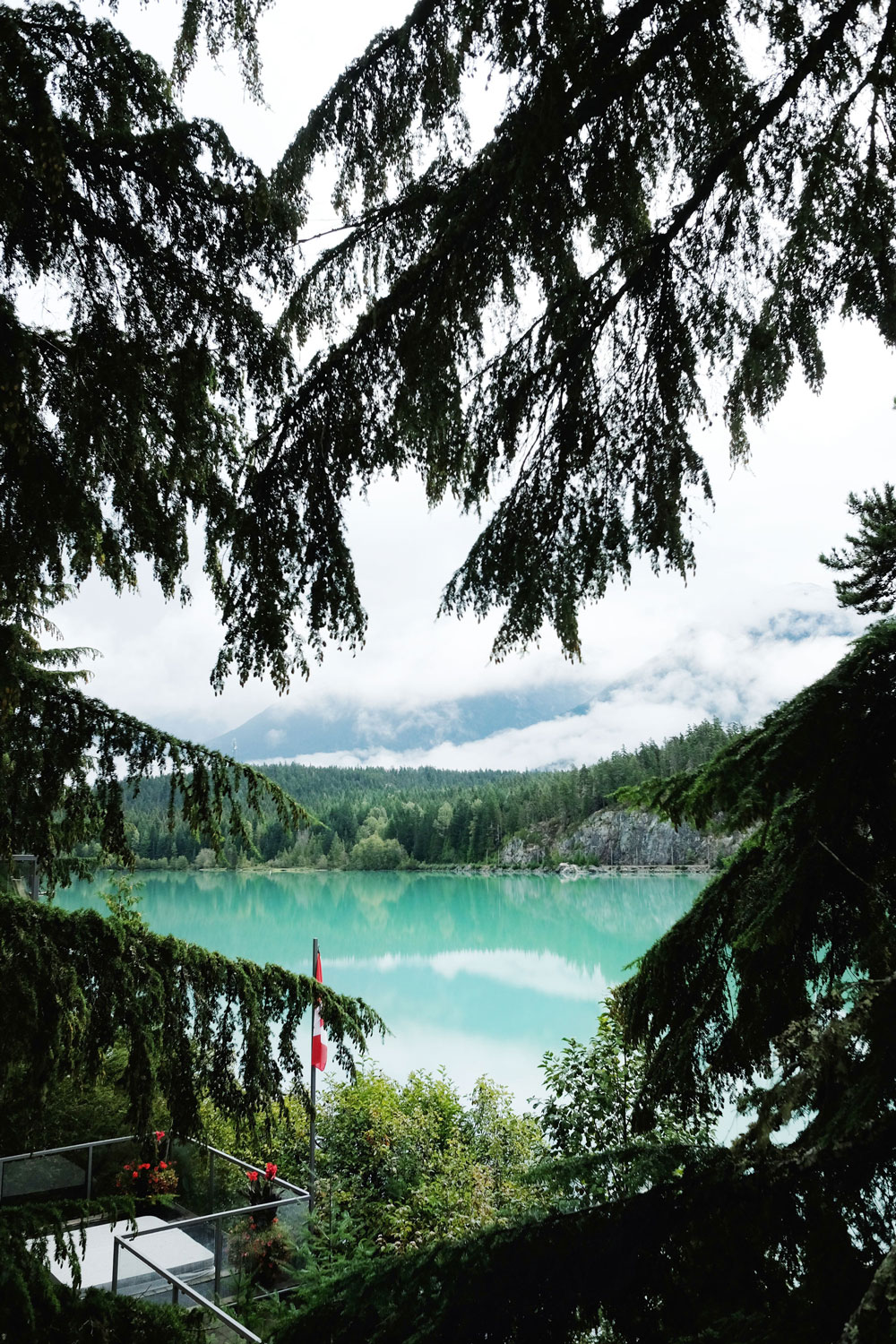 If you guys have been following along on Insta or Snapchat (tovogueorbust) over the past week or so, you might've seen that I had quite possibly the most amazing trip to Whistler, which is saying a lot because I go to Whistler like most people go to the grocery store. So, all the time. That wasn't a very good simile but you get the idea – Whistler is undoubtedly one of my ultimate happy places (this recent guide breaks down some of my other favourite places in the province, along with this guide to my numero uno). I was only in Whistler for about 5 days but it felt like so much was packed into it: a very typically incredible yet rogue couple of days with some of my best friends, a luxurious experience at Evolution in Creekside, booking in some spa time at Scandinave (always a must) and then heading up the gondola for a beautiful mountaintop wedding, complete with my first ever ride on the PEAK 2 PEAK gondola at the top! Read on to see our whole trip and get all my tips for your next Whistler trip!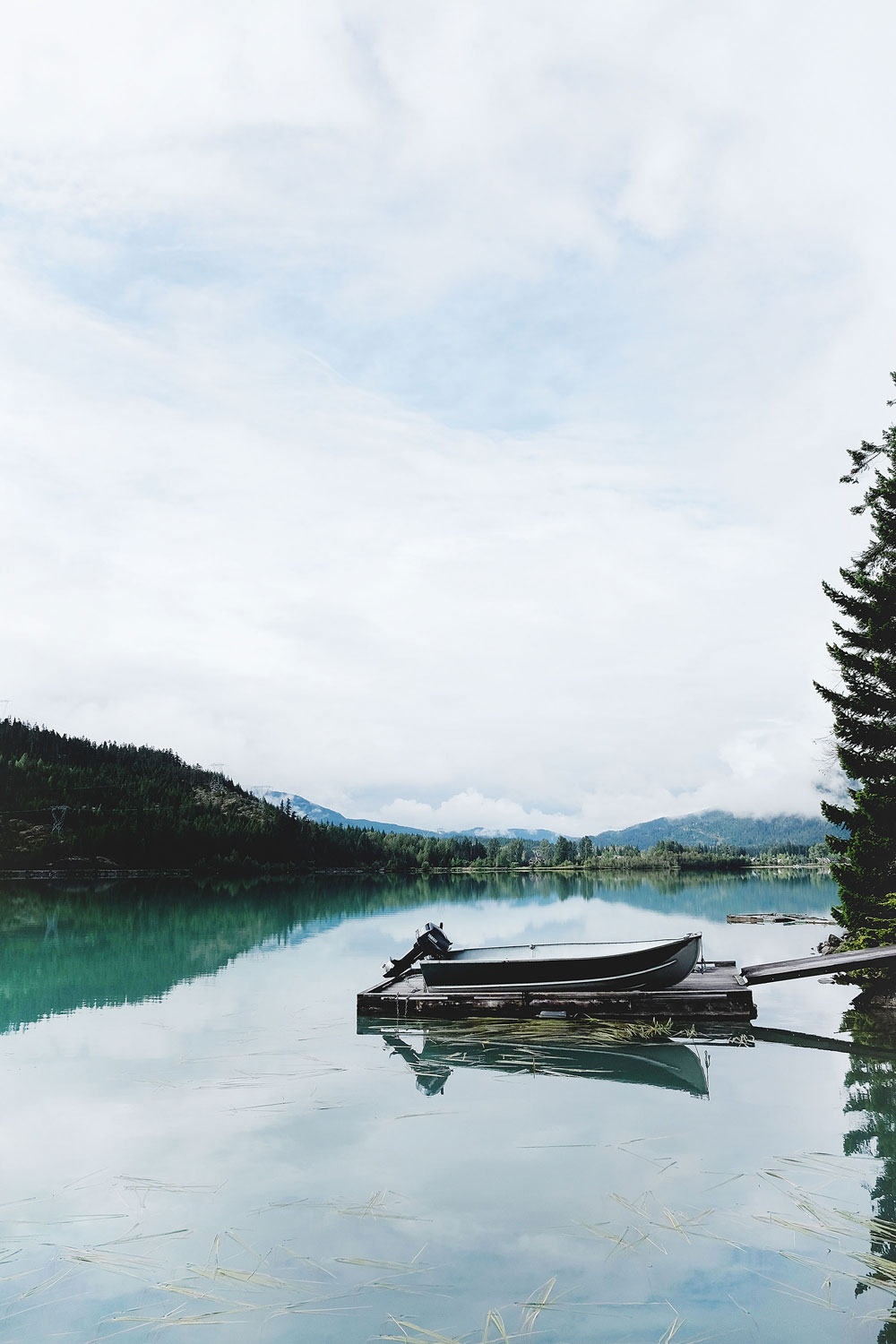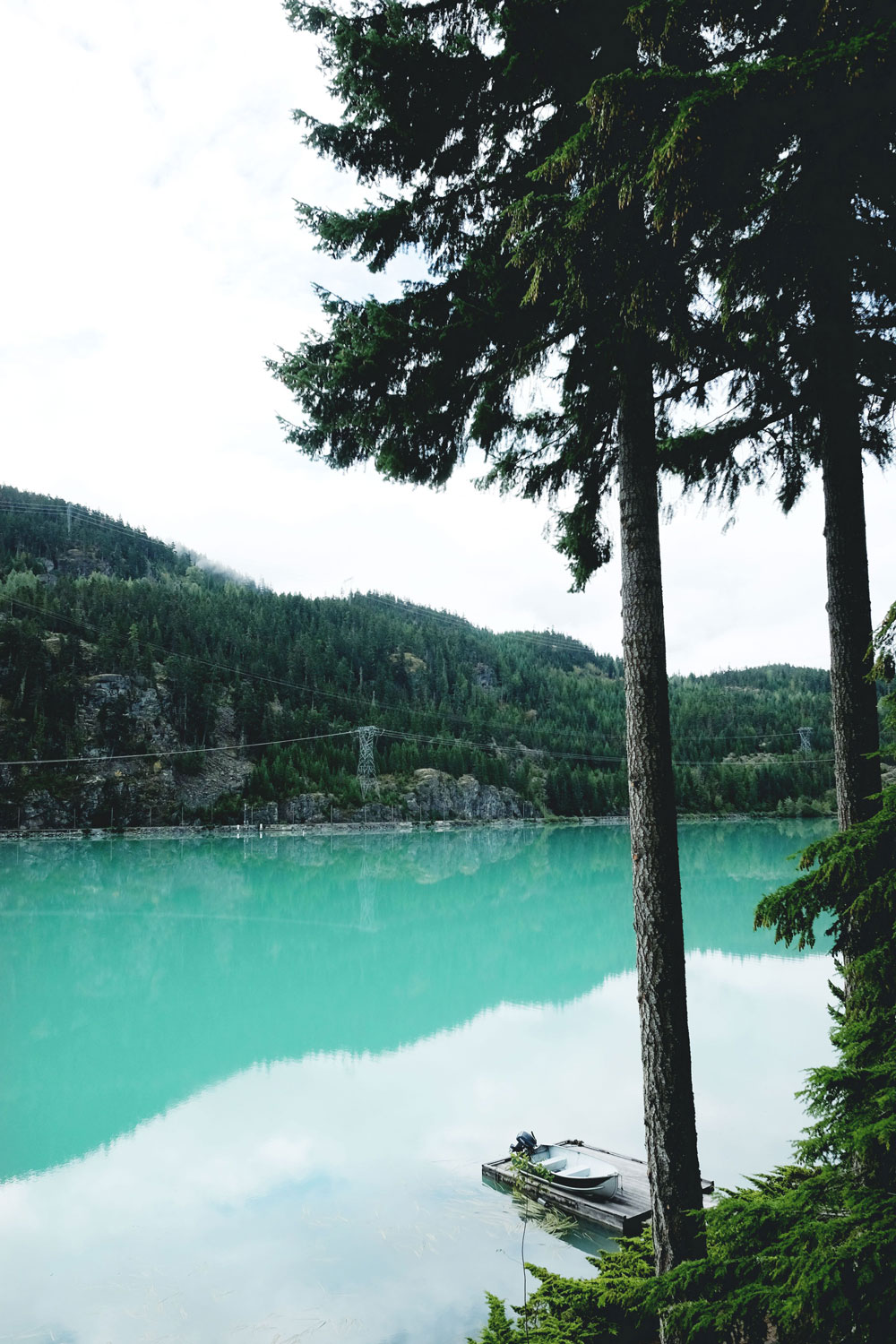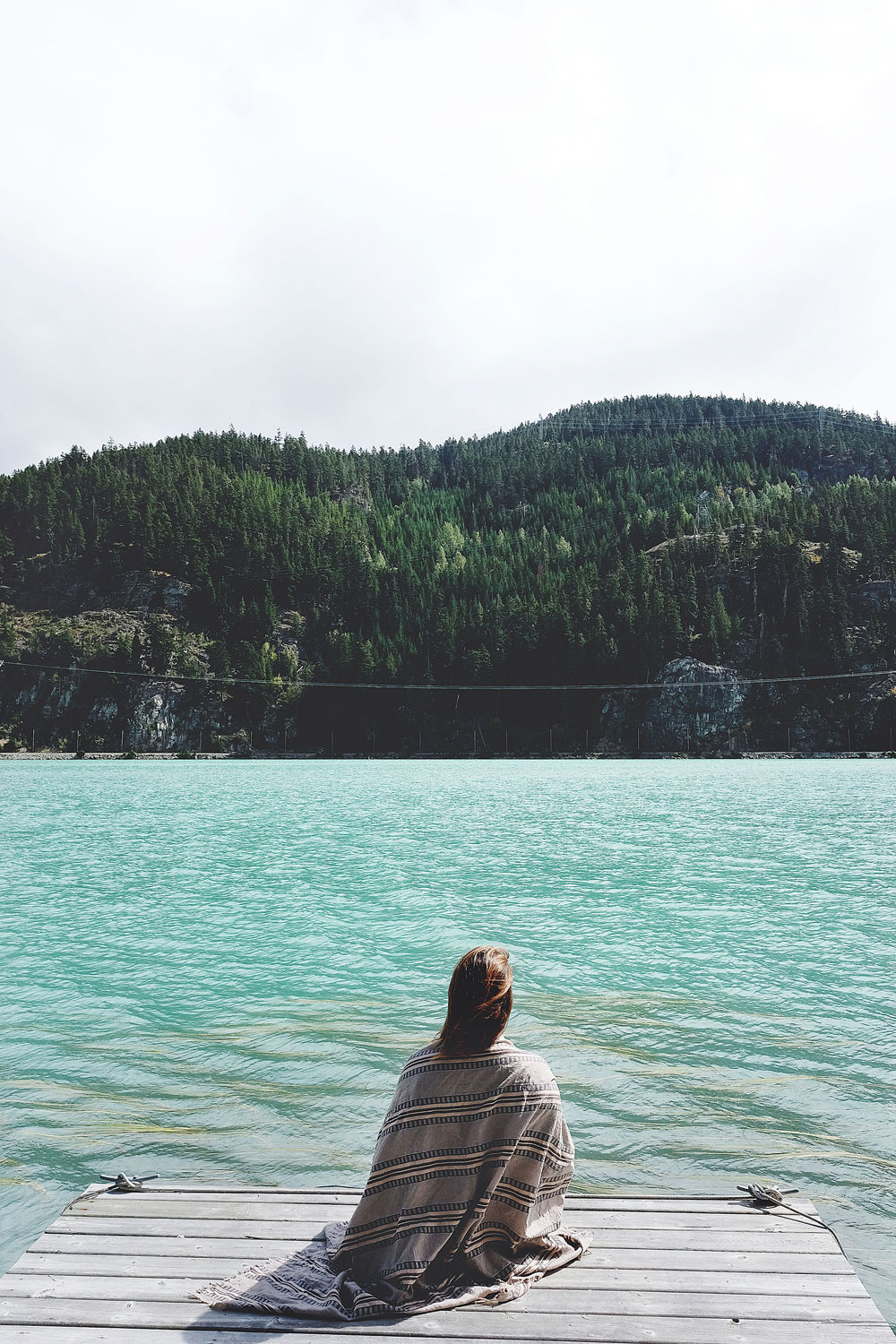 We spent a night at one of my besties Amanda's cabin at Green Lake – I really don't have to express how beautiful it was in person because fortunately, these pictures are just about doing it justice. Amanda lives in Ireland now where I visit her a ton but it's so amazing to have her home! We pretty much always head up to Whistler whenever she's here and her family's lovely enough to let us crash at their beautiful lakeside cabin. But no matter where you're staying in Whistler, stopping by this lake to get some snaps is an absolute must – while Joffre Lake gets a lot of the glacier lake glory, Green Lake is so easy to access (just a bit more north of the village) and it's truly a photographer's dream.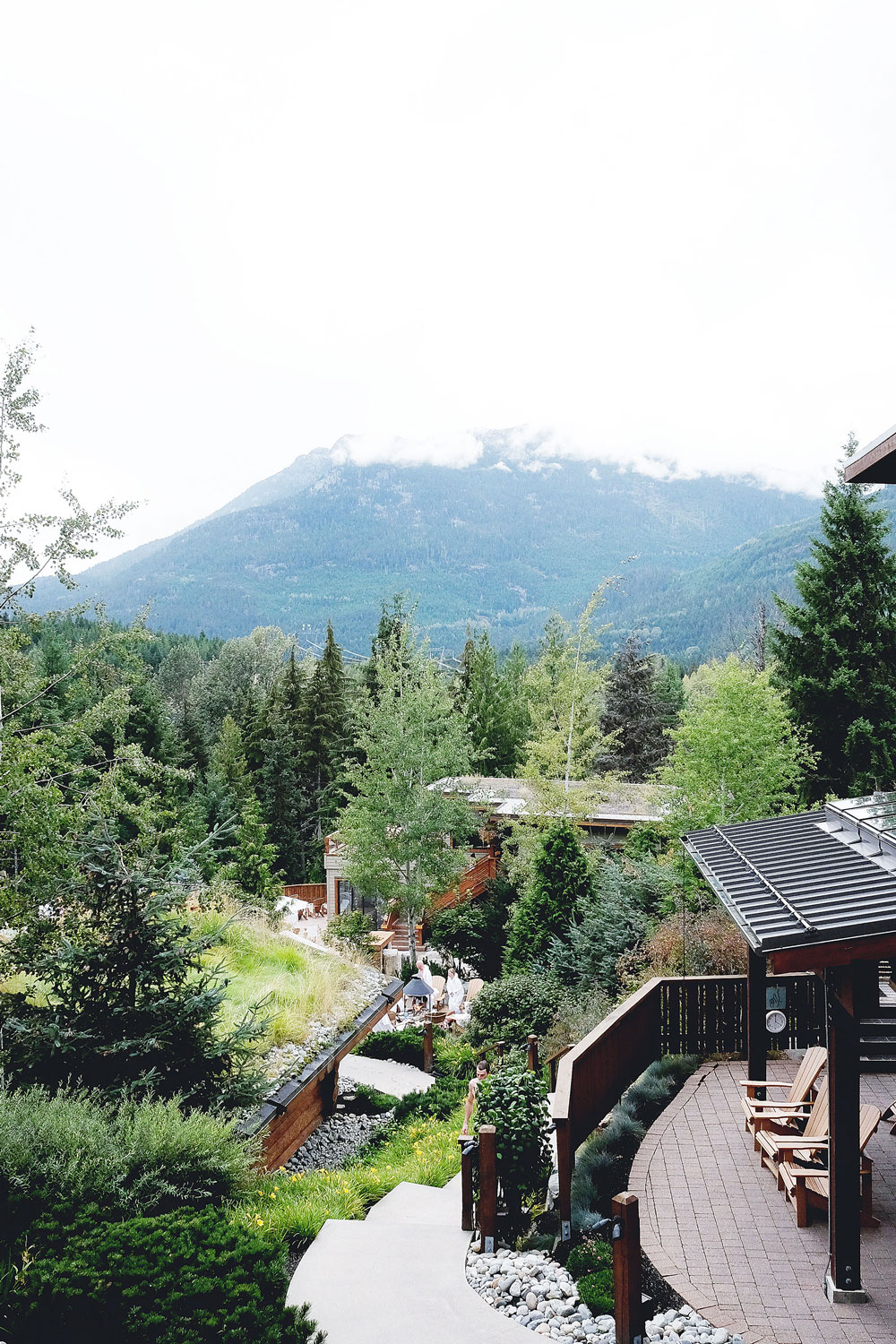 I can't even begin to adequately describe my obsession with Scandinave Spa. I honestly can't reach the level of relaxation I consistently attain here anywhere else, and I love that no matter what season it is, it's somehow exactly what I need: whether I'm soaking in the sun in the summer or cuddled up in the solarium during the winter, it's my perennial favourite in Whis and worth every penny.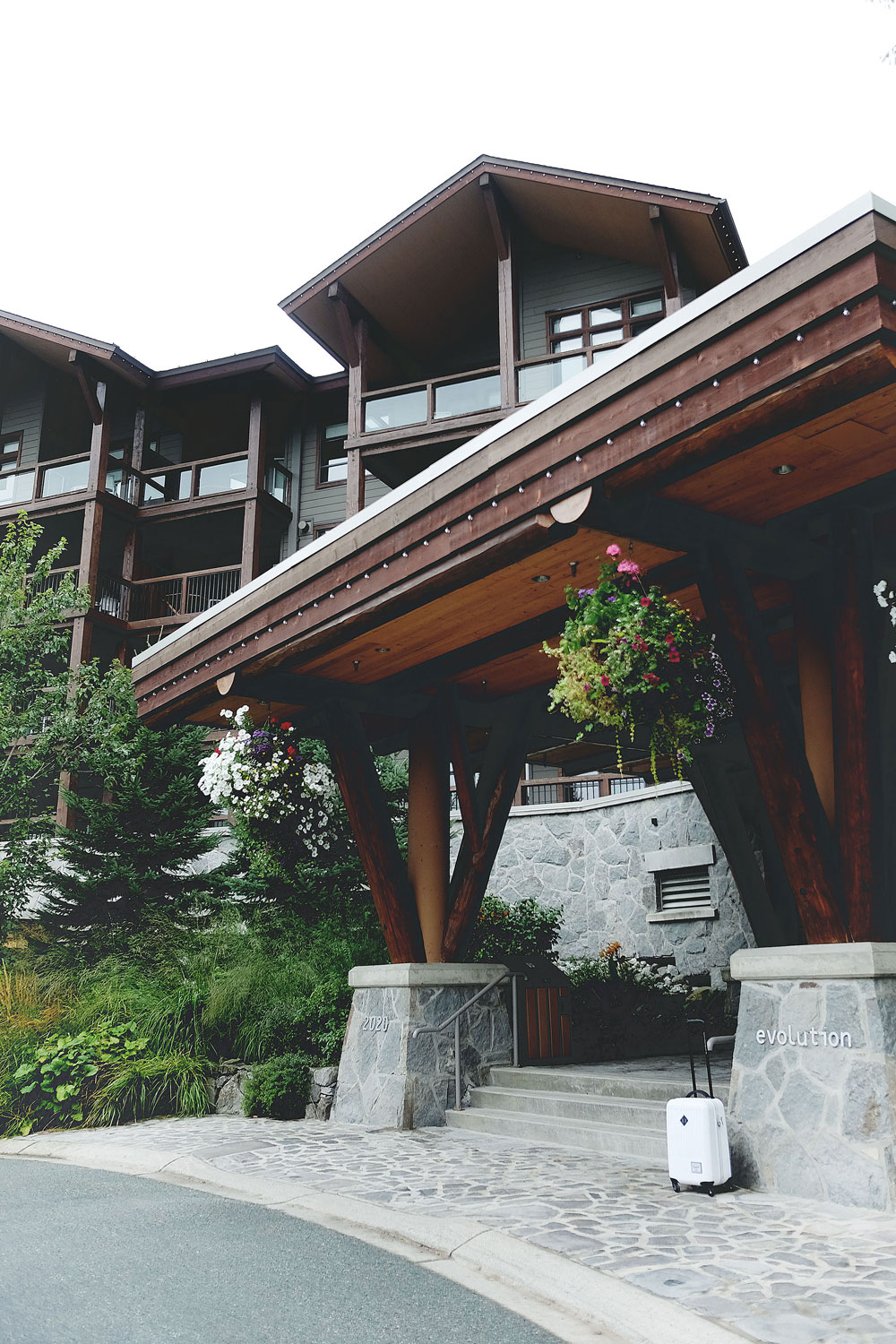 I stayed with the hospitality family Lodging Ovations last year for Alicia's wedding at First Tracks Lodge so was really, really excited to try out the sister hotel, Evolution. To put it simply, it did not disappoint. From the incredible views of surrounding Creekside (more on this area in a second) to the luxurious pool, steam room, spa, hot tub situation tucked away between the trees at the back of the hotel, we couldn't have asked for a better place to stay.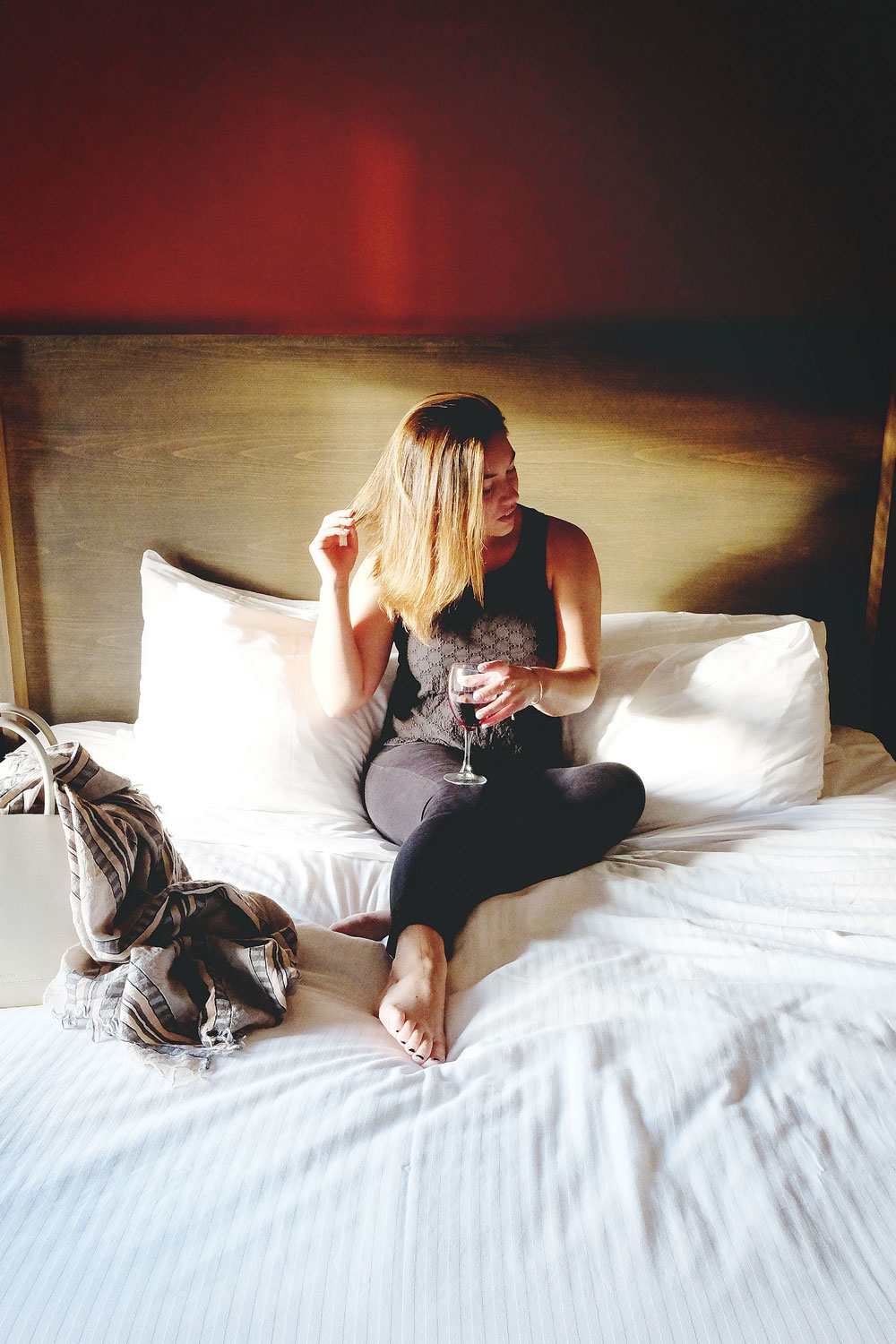 Because my back can act up easily, I'm such a stickler for a good bed, and let's just say that based off of my 9 hour sleeps each night, Evolution majorly delivered. A bottle of Gray Monk pinot noir waiting for us as we entered the room was honestly just the cherry on top as we wound down after our super fast trip with our friends!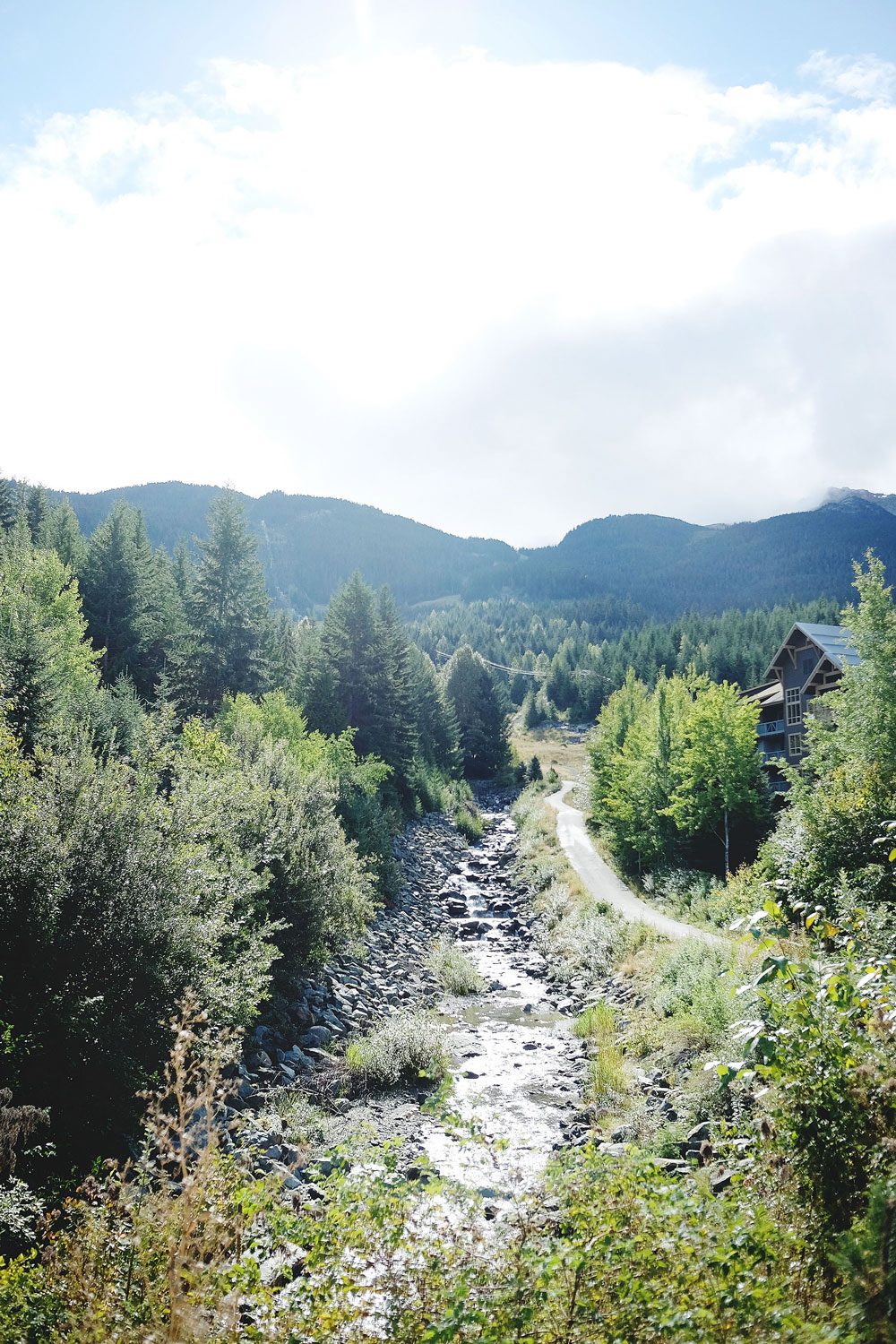 Creekside itself is an absolute beautiful area – they have a really amazing community here, from Whistler legend Dusty's (you absolutely must order nachos and a caesar here, it's a non-negotiable as far as I'm concerned) to its own gondola so you can head up and hit the mountains (skiing/snowboarding or biking, depending on the season). While I love the buzz of the village, I love that it's a bit quieter here in Creekside – you can really unwind and feel as if you're closer to nature.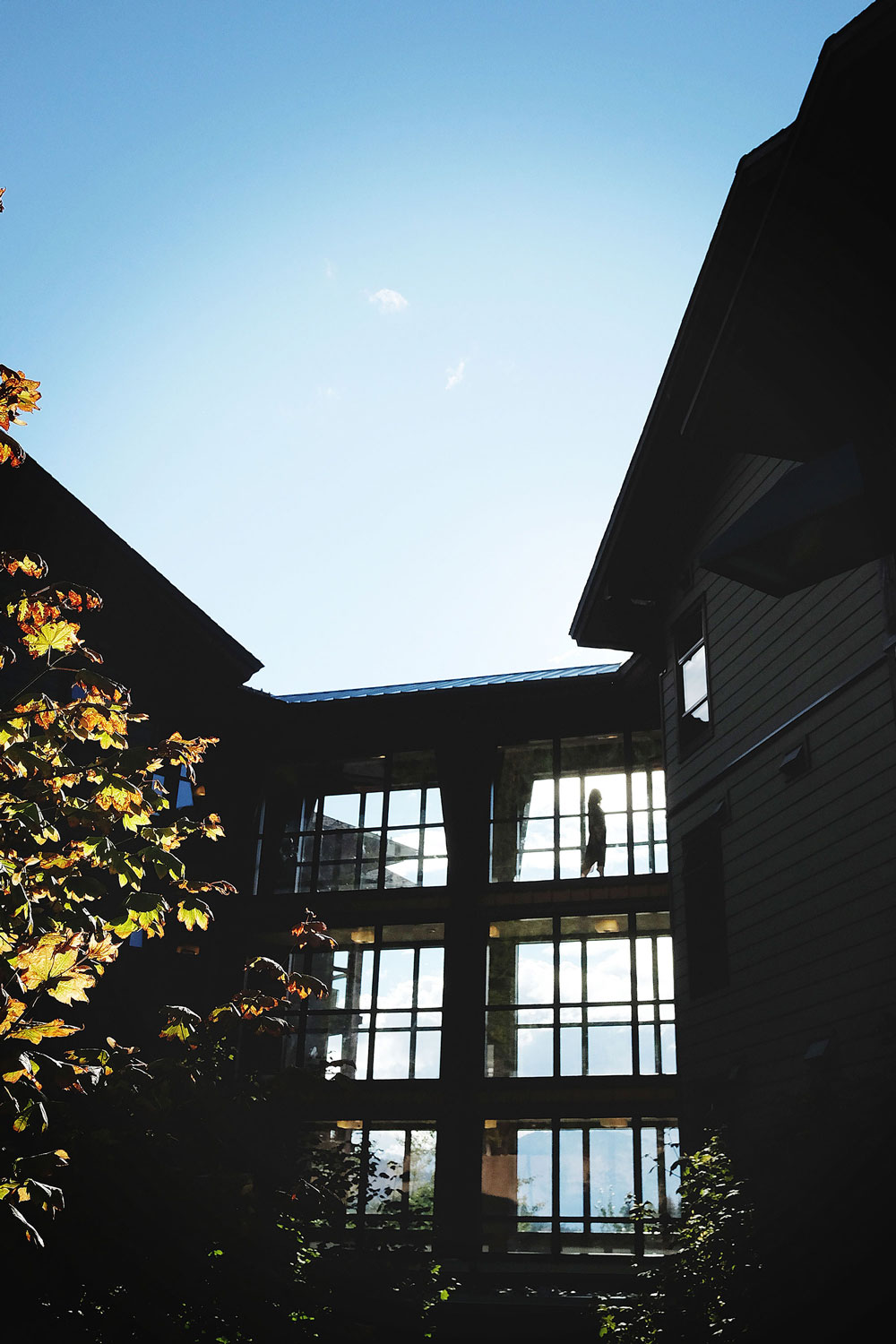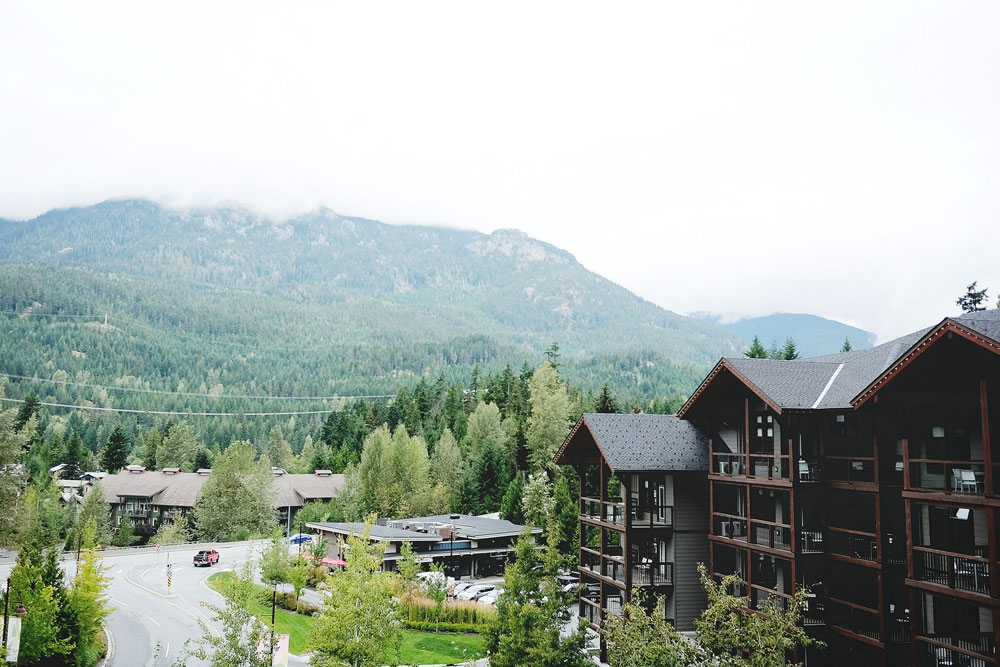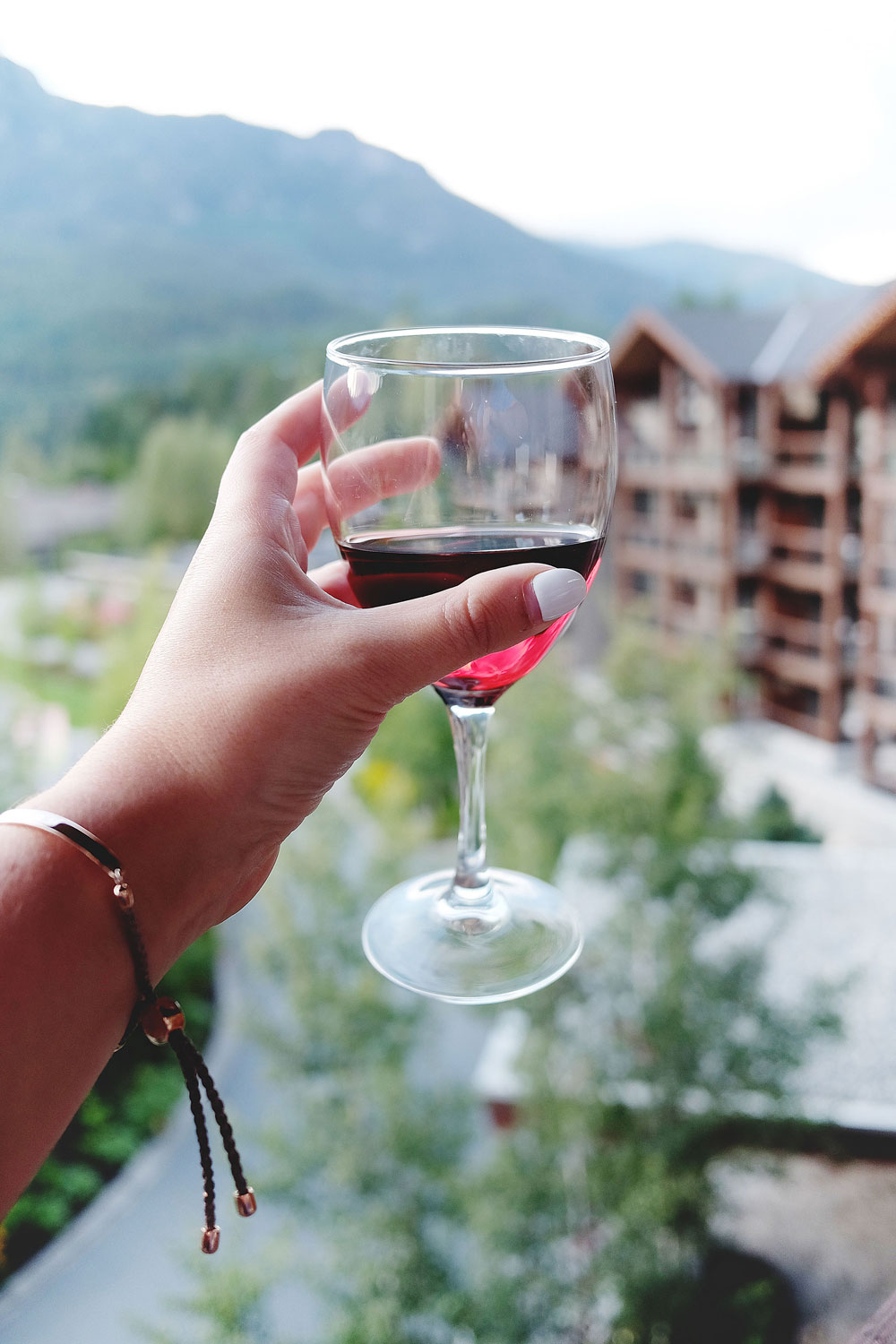 Big, big thank yous are owed to Evolution for an unforgettable stay! Such a wonderful experience and honestly, exactly what we needed – it was a bit of a hectic weekend and the week leading up to it had been stressful too, so getting an opportunity to unwind and luxuriate in the hotel's amenities and surroundings did us a world of good. Can't recommend it enough if you're visiting Whistler – more info about their accommodations here and also, keep an eye on their deals/packages!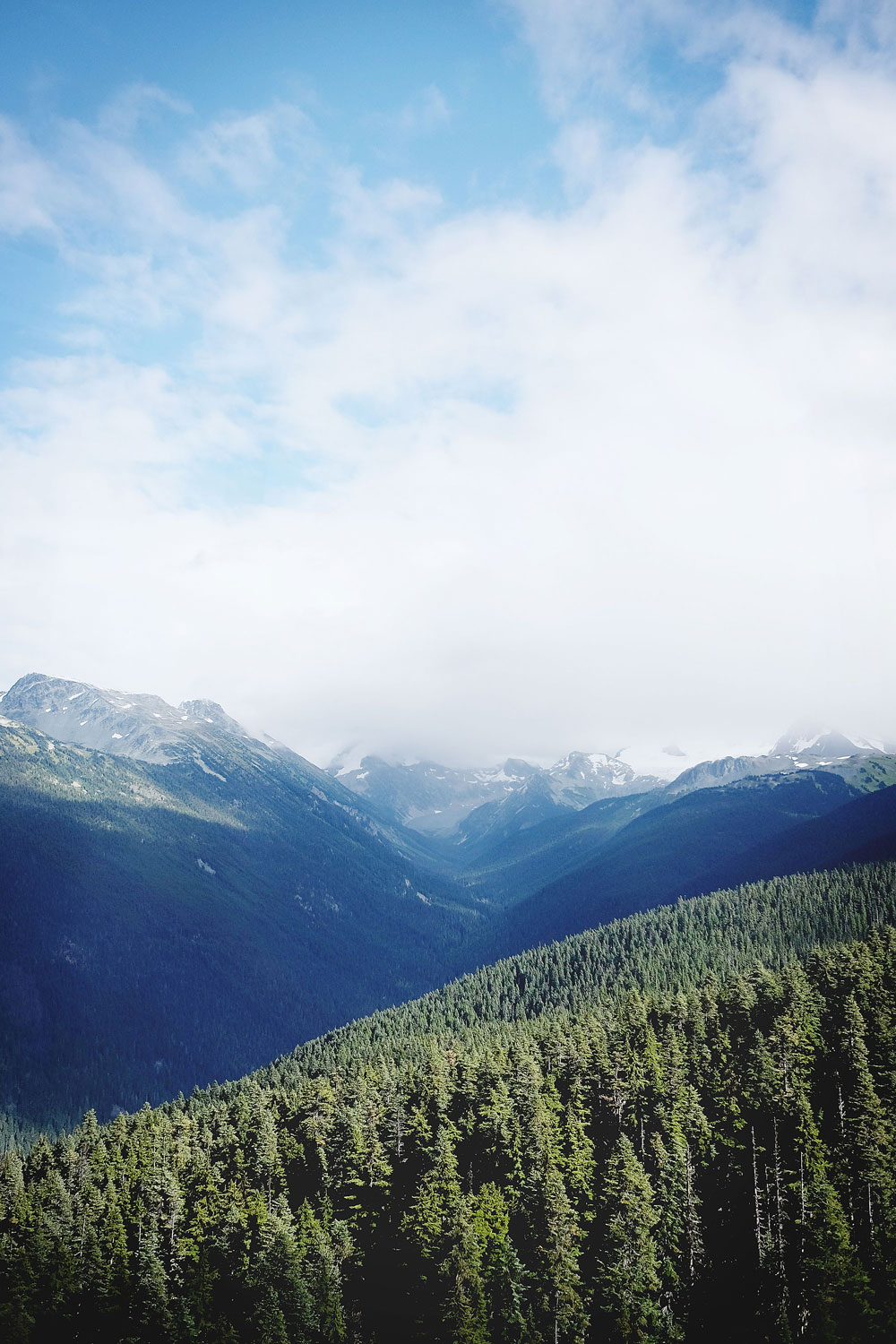 Come Sunday though, after grabbing a quick coffee and snack in Creekside's unbelievably beautiful alpine shopping centre, we raced up the mountain for the wedding we were in town for. I've headed up the mountain to ski, but never in the summer so it was a real treat heading up the gondola and getting to see all the mountains, trees and wilderness around us (and even a black bear!) as we headed up to the peak.
 After the ceremony, we had a few hours to do what we wanted before the reception took place, so we decided to do the PEAK 2 PEAK gondola. It is an absolute must if you're up in Whistler – not only is it super exciting to be on since it's a total feat of engineering, but the views on both sides are just beyond amazing. It's free once you've paid to get up to the peak as it is, so definitely worth lining up (it goes fast) and doing it!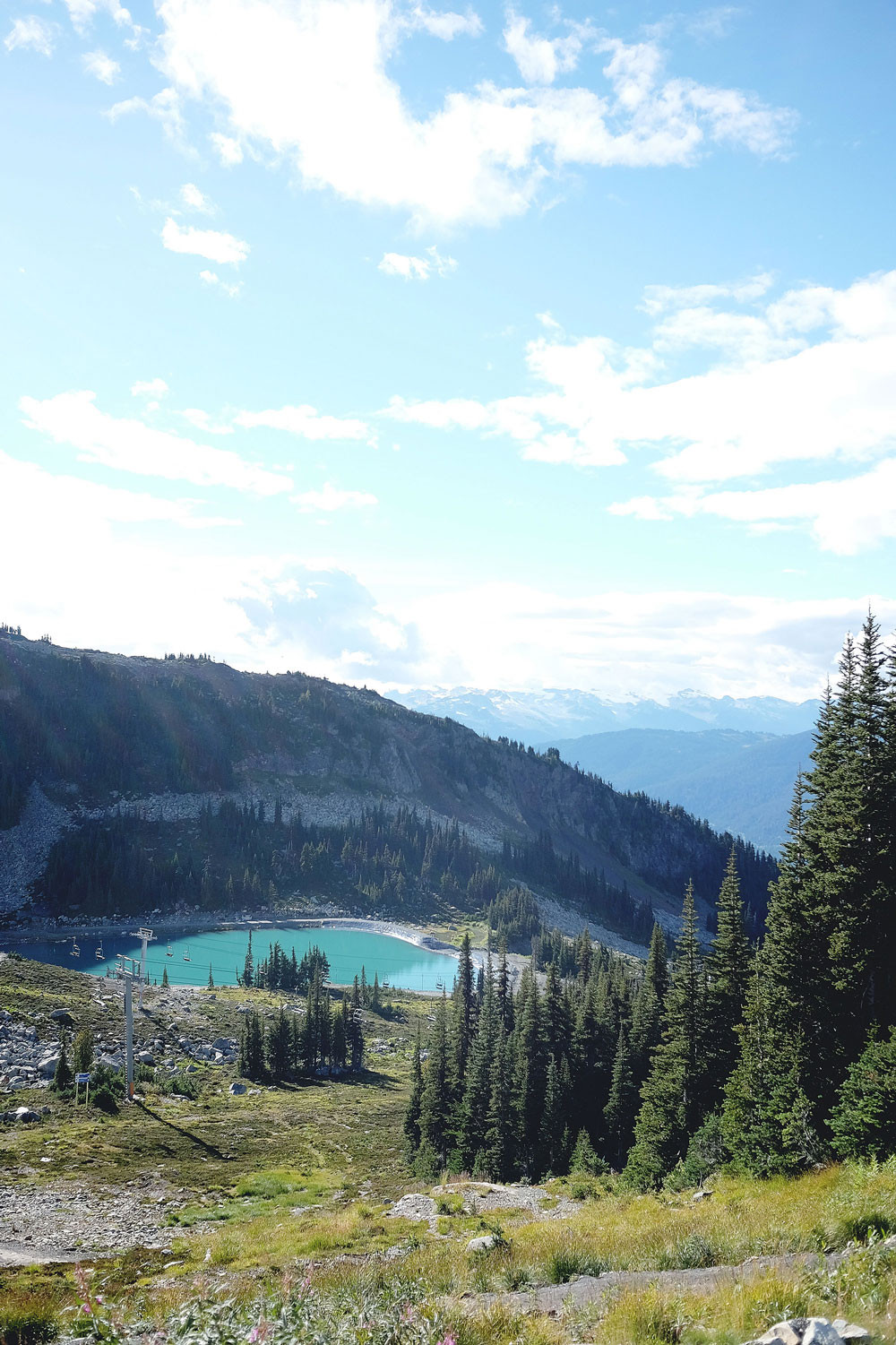 Such an incredible weekend in Whis – if it's not obvious from my many, many posts here, it's one place I can't get enough of and I don't think I ever will. Excited for our winter adventures when the snow comes in – stay tuned!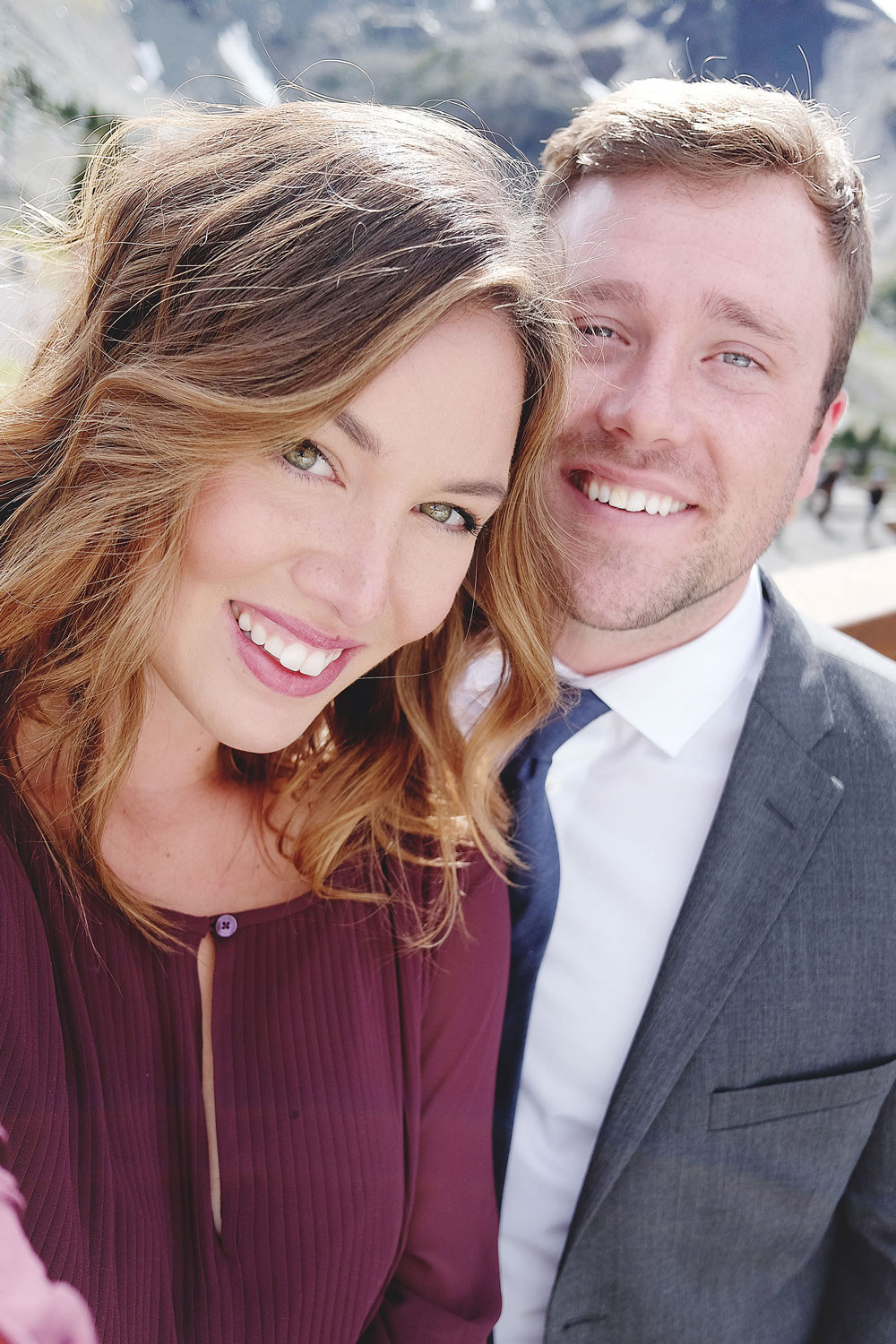 Oh and just because in the nearly 9 years of us dating, we literally have just a handful of selfies together, here's me and the boo to celebrate the fact that we both managed to get our faces into a frame. Wonderful work, Matt, wonderful work, me.
And with that, I'm off to crush some work! Have a lot of exciting things in the works for you guys, especially some giveaways that I'm so excited to share starting next week! Also more local travel guides – wait until you guys see the retreat Alicia and I were on this week. Honestly can't wait to push this all through and happy I get a weekend at home to get through it all! Happy Friday friends!