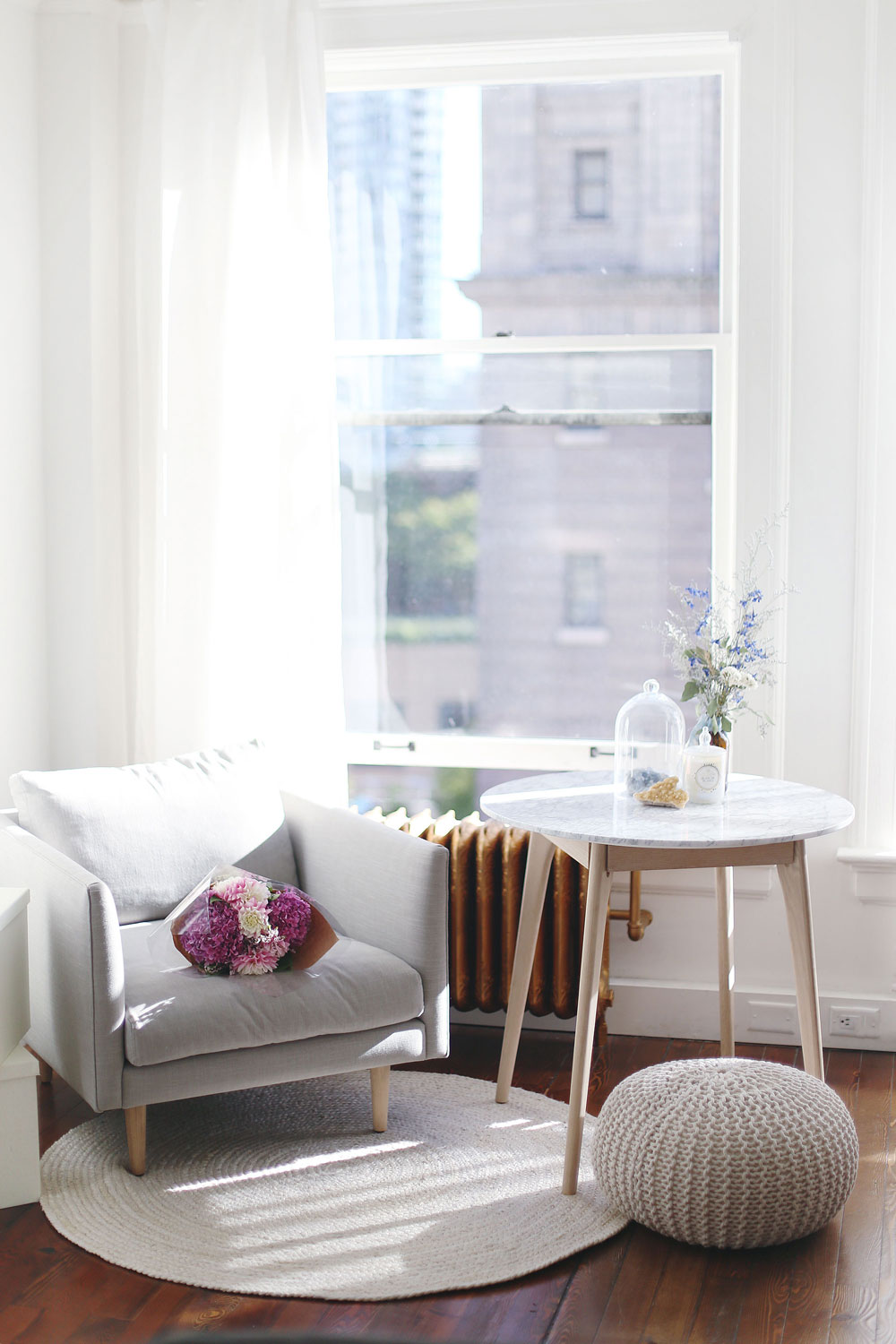 Blogging can surprisingly be pretty solitary work. Long hours spent at your laptop doing emails, getting posts up, editing pictures, etc. Unless your blog's a group effort or you have employees (though on that front, I will be hiring an intern on for the first time soon, so if you or someone you know might be a good fit, message me!), you're going to be alone for long stretches of time until you have meetings and the like. That's why last year, I jumped when I had the opportunity to share a space with my girl and fellow blogger Alicia, along with a few local photographers. Our beautiful old Gastown studio is one of my favourite places to walk into – always a breath of fresh air!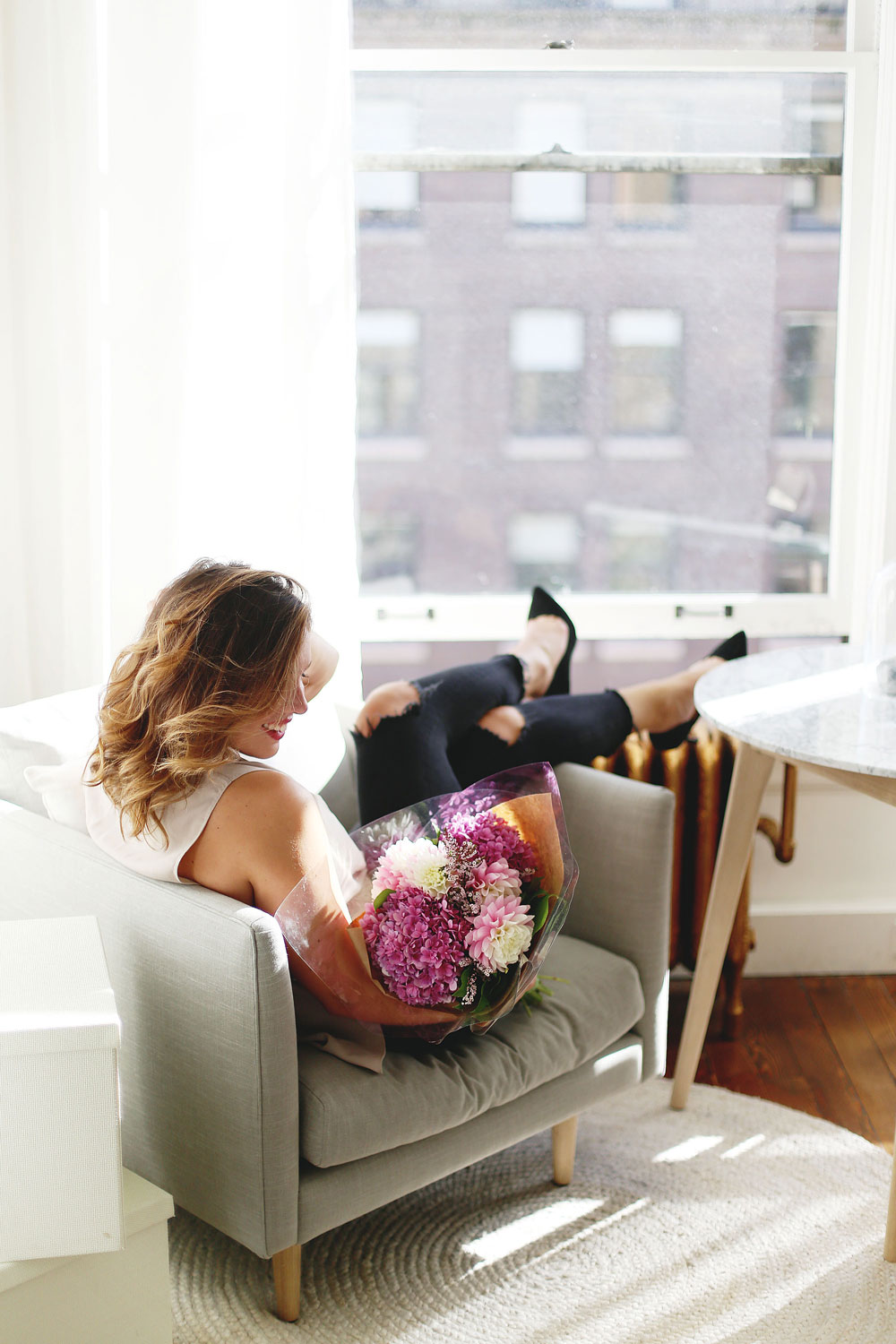 Having said that, after about a year of sharing the space and keeping it quite bare-bones, we decided that we should try to merge our different tastes so that we can make the place feel a bit more styled while somehow remaining true to each of our individual styles.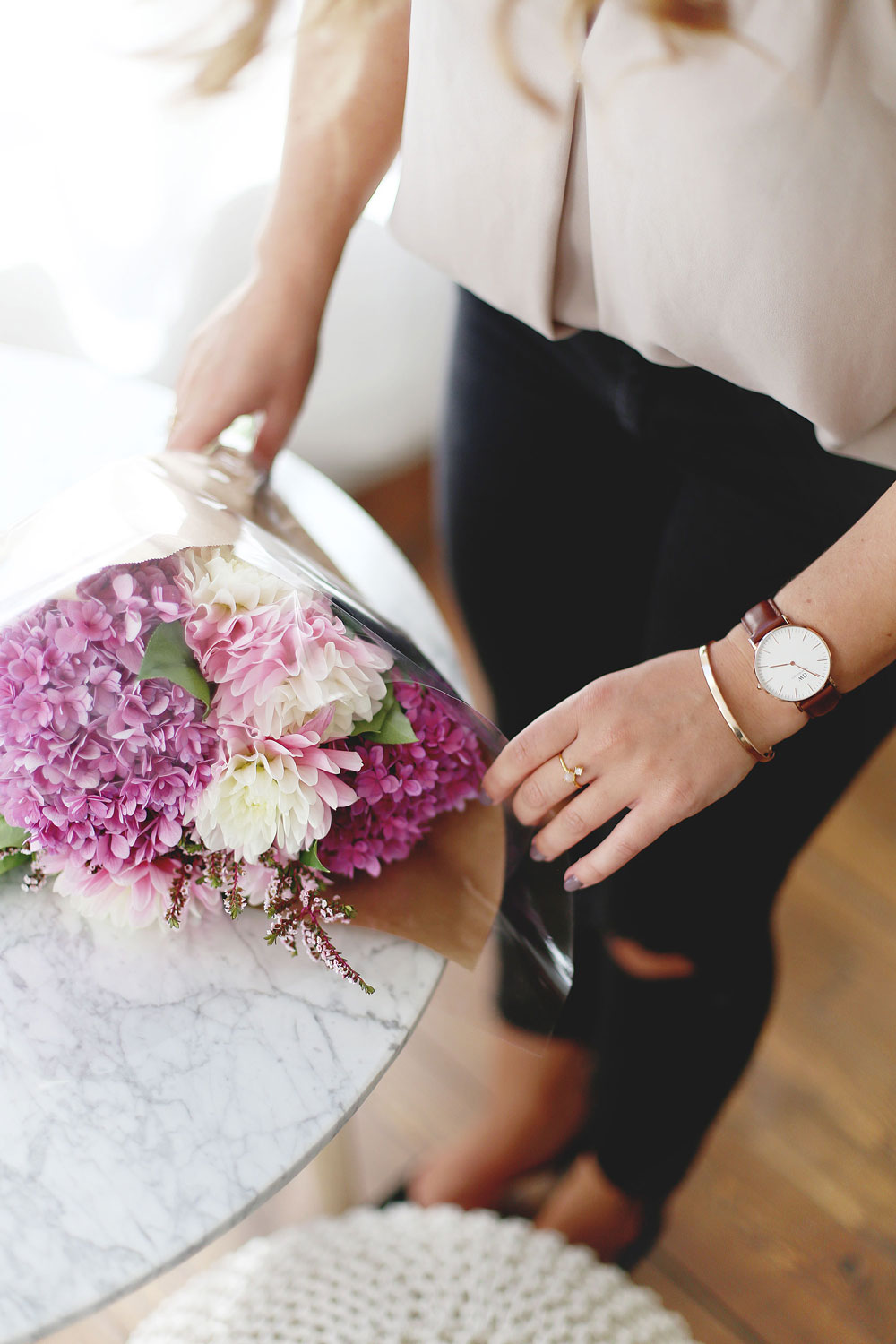 Inspired by natural elements, Moroccan, slightly boho touches and always, always, always an airy and fresh vibe when you step in, we started doing research and immediately fell for Article's stunning collection of mid-century, modern and Scandi furniture. As we delved more into Article's background, we fell in love even more – the company is committed to minimizing unnecessary costs and steps so they have no showrooms, no salespeople and no added costs for shipping, just a flat fee of $49 across Canada and the US. Love a company that's committed to transparency, quality and style!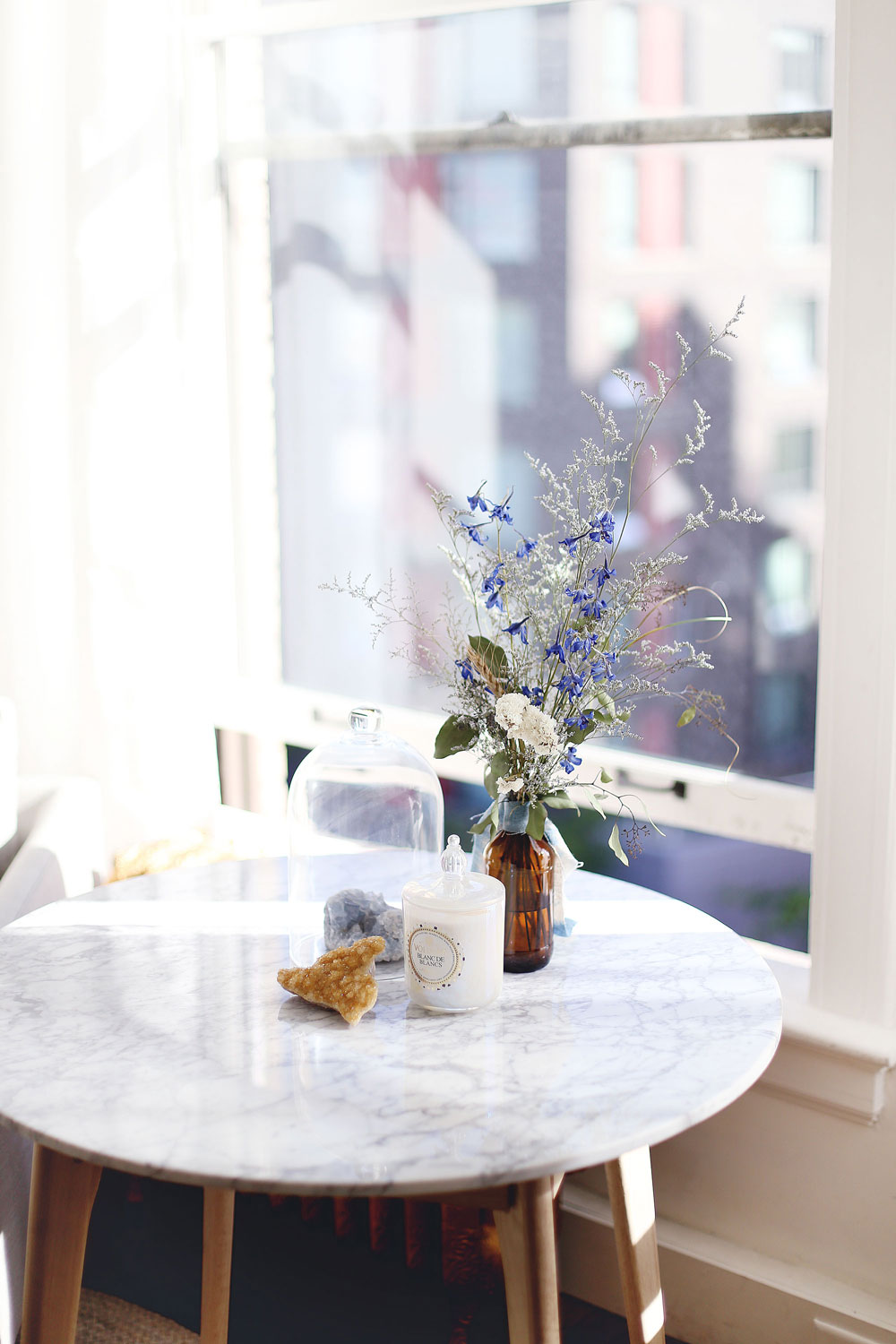 This marble table was the first thing we both agreed was an absolute must. Flat lay central much? Not to mention it holds all our current seasonal inspirations (in the summer, wildflowers, in the winter, cozy candles).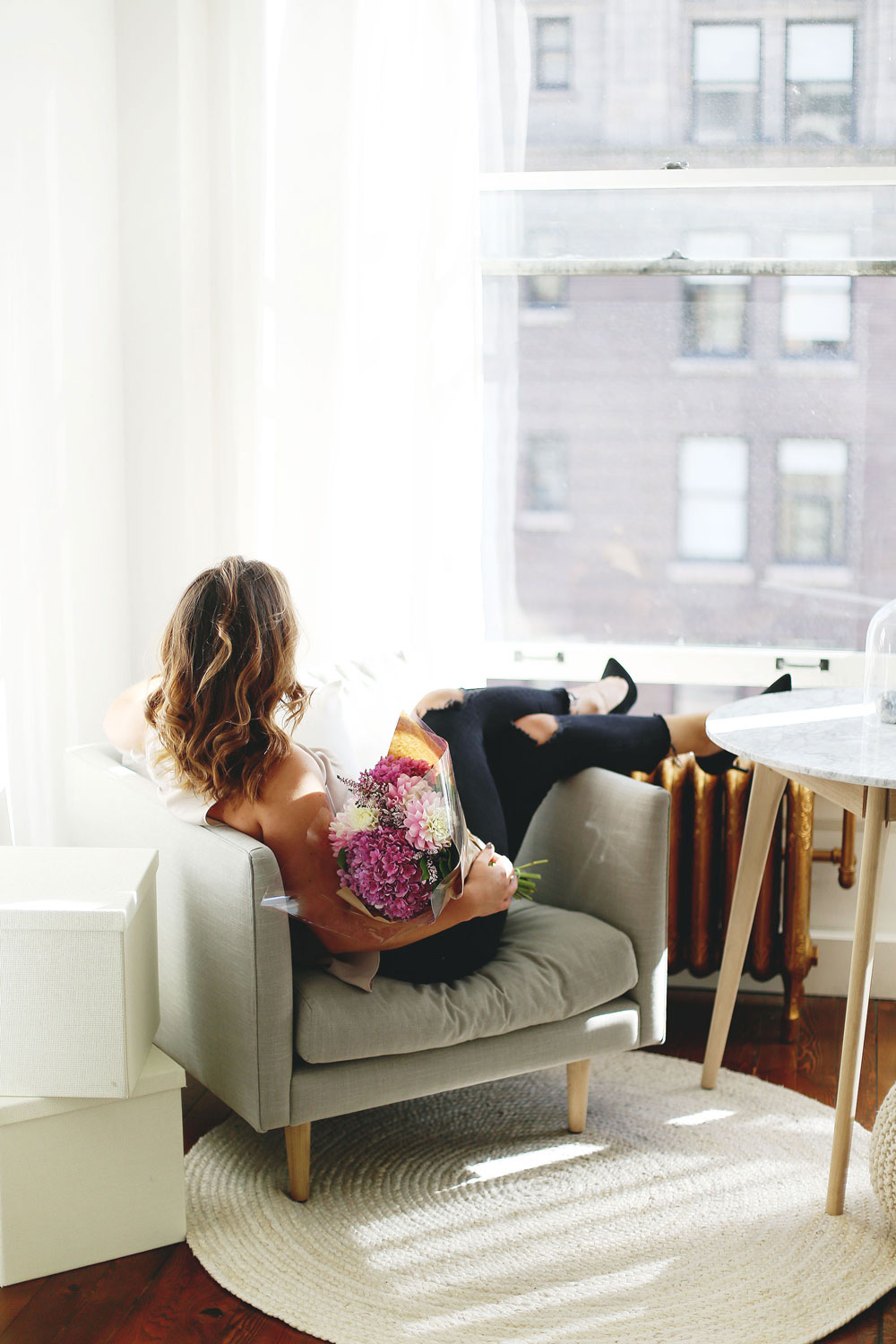 The armchair was instant love as well. If you've seen our studio space pop up on Instagram in the past, then you'll see the Scandi, mid-century inspired couch that we have: so cozy but very basic. I love that this armchair adds another very minimalist element but it's pure style – and more important than anything, it's so comfy I can already envision all the naps I'll be having here in the winter, when I really like to log in time in the studio.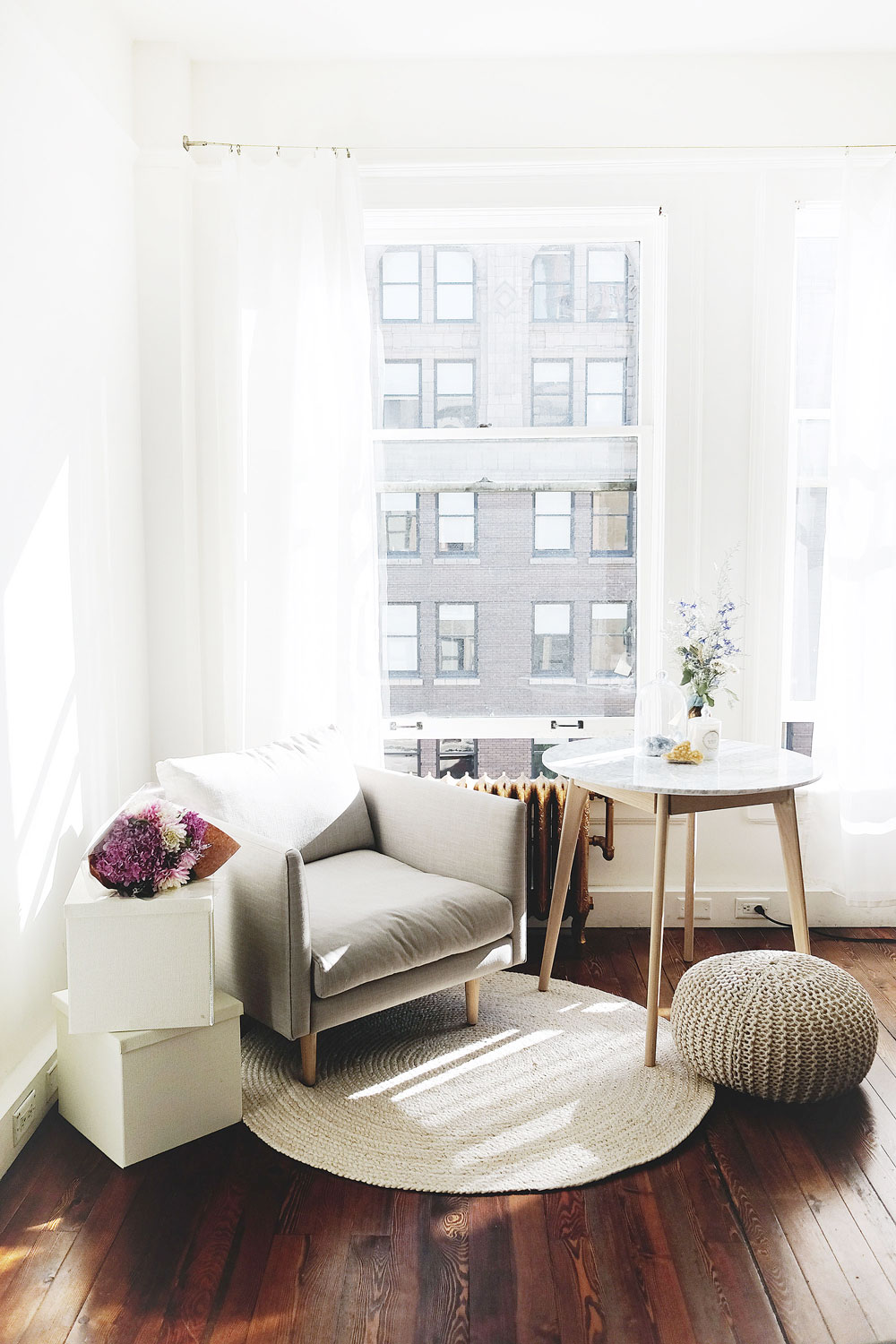 Can not recommend Article enough! Our pieces already feel like they're so at home in the studio, they've been there forever. We just added some of our current pieces (our Moroccan pouf, Rugs USA jute rug and our office supply boxes [which handily stack as a mini coffee table]) and it already feels like a brand new space. Now that we have momentum going, we're working on some new styling features for the studio, and I'm already dreaming of major decor rehauls for my apartment too, a place I've really woefully neglected! Stay tuned friends!
Oh and last but not least, I announced this over on my Instagram but I'm off to Italy in a few weeks!!! It's been a lifelong dream and I can't believe I'm finally going. So far, we have Rome-Siena (or a nearby town)-Cinque Terre-Verona-Florence-Venice planned. If you have any tips, please please please let us know!