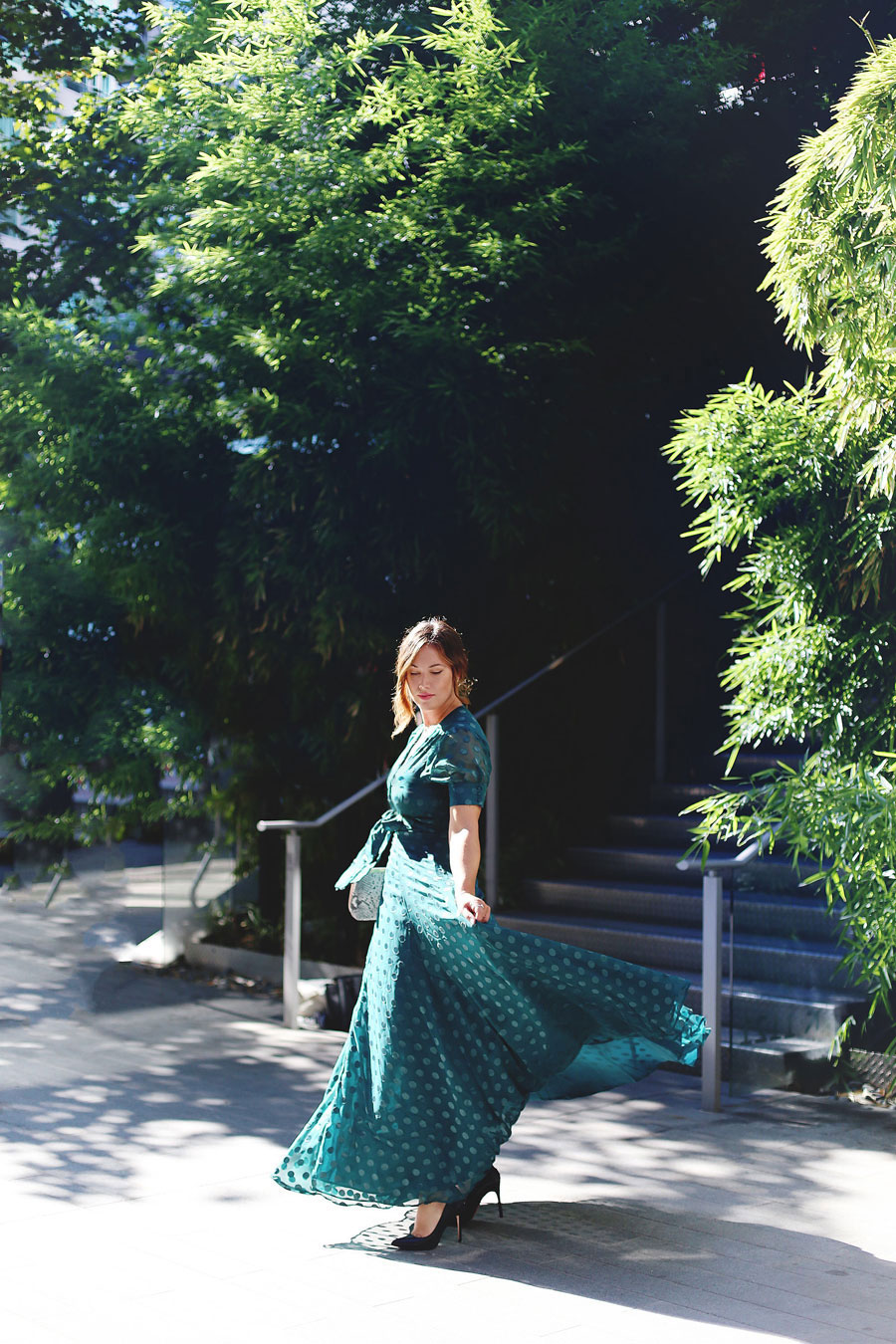 Weddings are unbelievably fun. While I personally have never had visions of myself walking down the aisle (and Matt and I have been common-law partners for so long we've kind of effectively checked the whole legal marriage thing off by default), I'm still fully Team Wedding as a guest because they combine everything I typically enjoy: celebrating love, dancing, speeches (even sometimes roasting someone, which is my fave), eating, great style, usually your closest friends and often an open bar. Having said that, while it's no surprise that the process of getting married is unbelievably stressful for the couple pulling it off, there are also a few balls to juggle as a guest: what to wear, ensuring you're on point for the dress code, being appropriately attired if it's a religious ceremony, making sure you get a gift that doesn't suck and writing the right sentiment in your wedding card, etc. Trivial things compared to what the couple is tasked with but you want to make sure you're doing everything right for such a special day.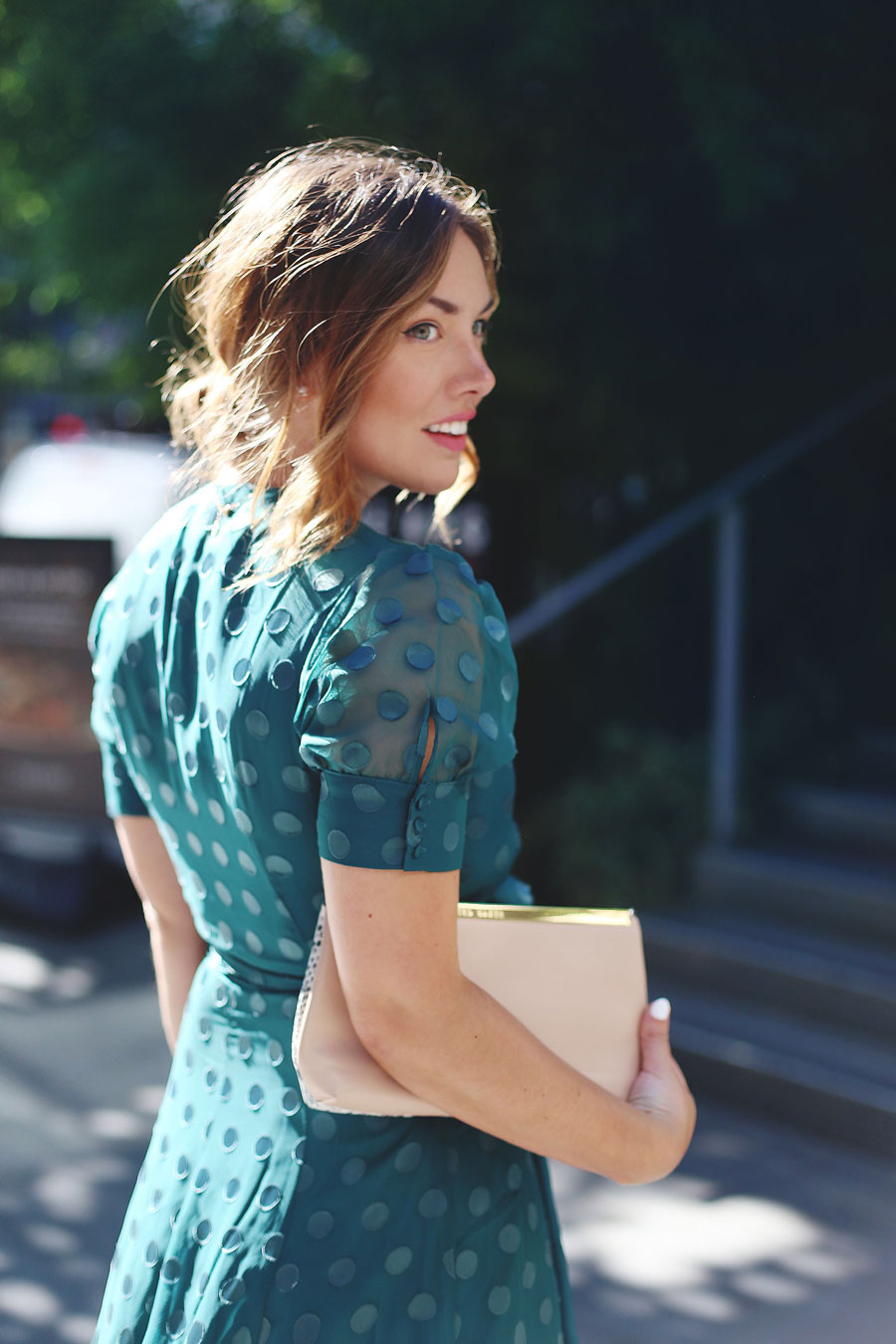 Fortunately, I'm a big fan of at least tackling one part: style! I have not one but three weddings to attend in less than a month, each one covering the spectrum from black tie, a more semi-formal affair and then a more low-key ceremony. I know this is wedding-heavy period for a lot of people so I figured I'd take you through each of my style recommendations for each wedding (hopefully giving you a couple of options for each occasion!). Based off of the convos I have with my friends, this is the one thing that can be seriously stress-inducing!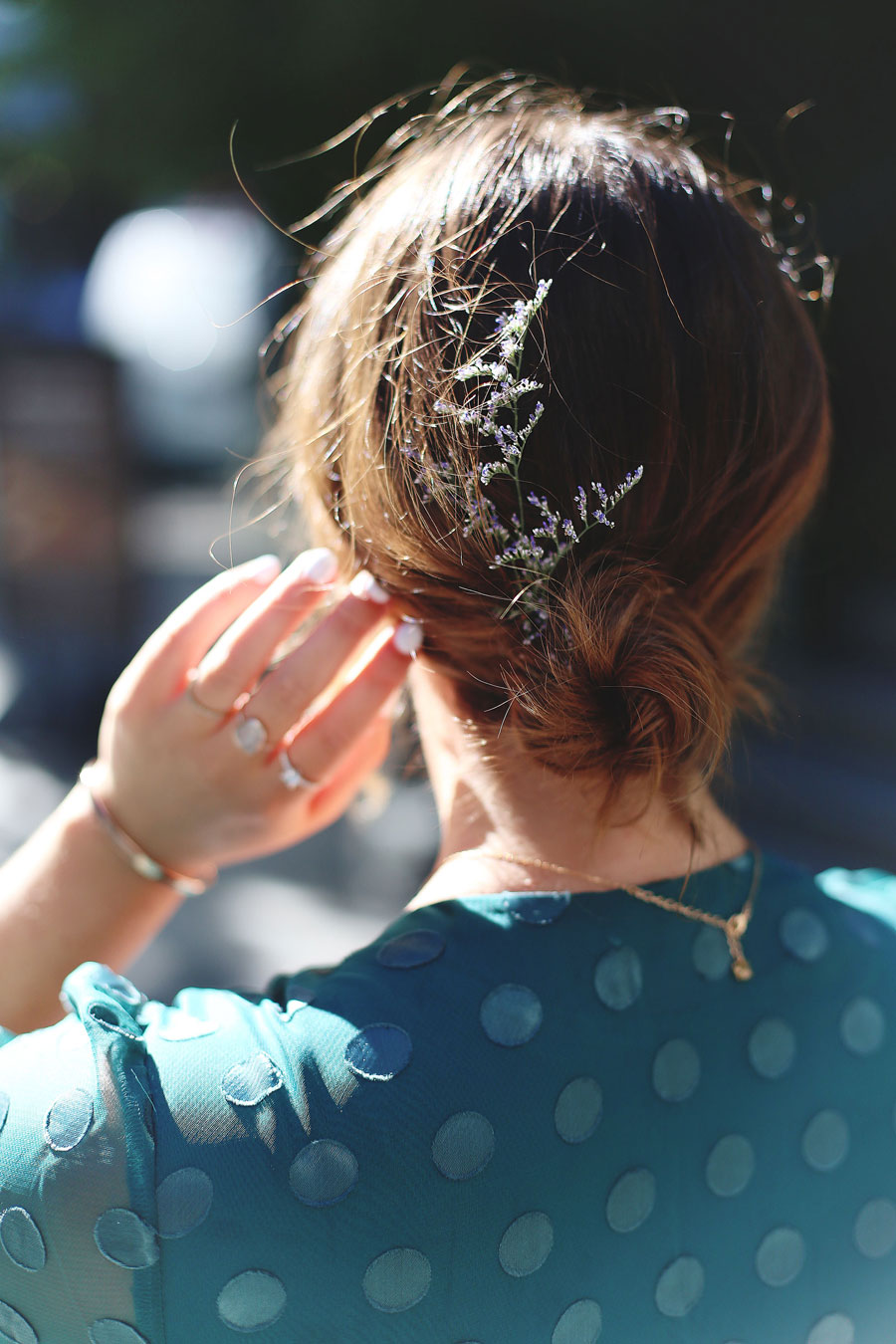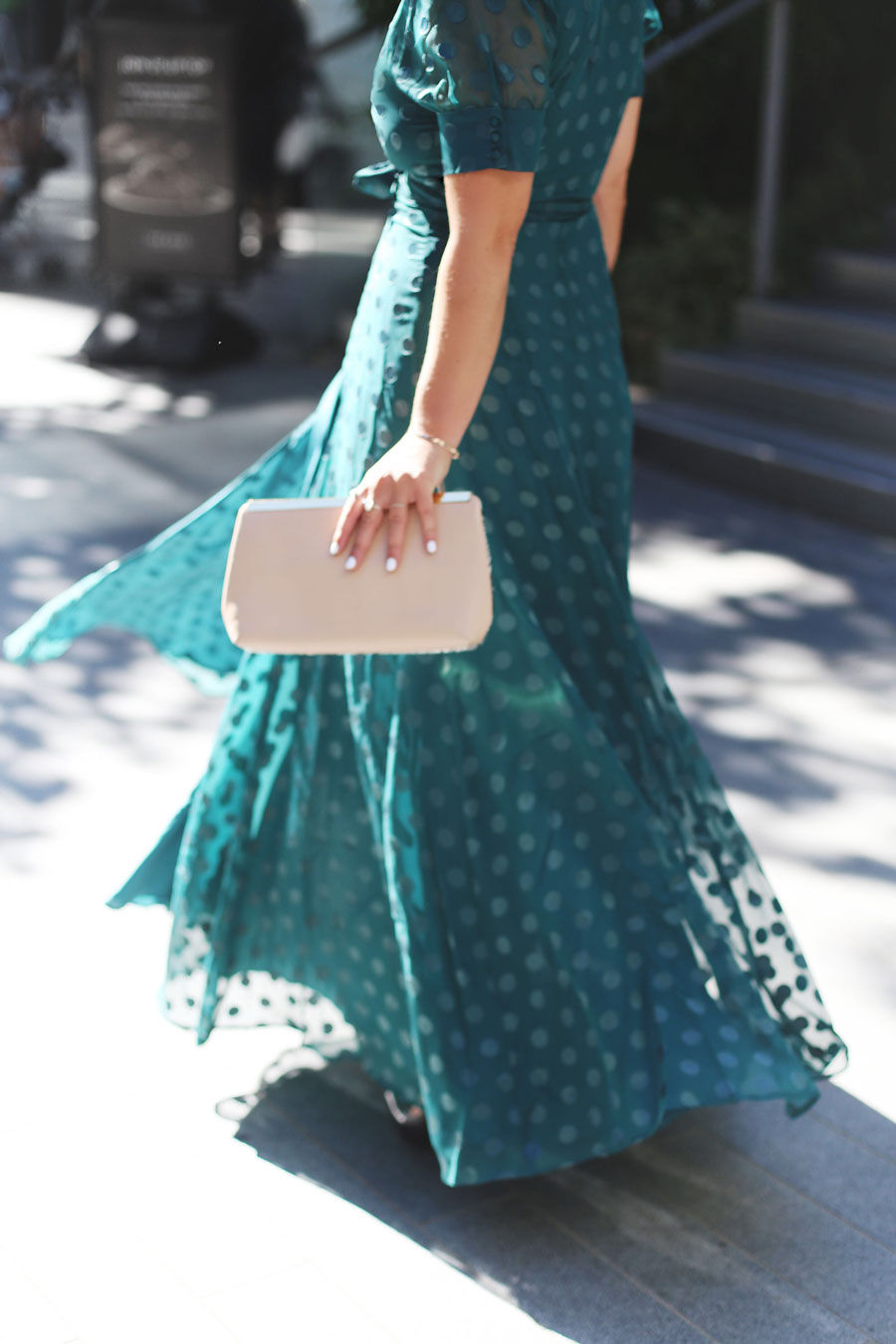 First up this weekend: a black tie affair! It was basically love at first sight with this TULAROSA maxi dress from REVOLVE's amazing dress selection. I'm always especially partial to anything green to match my eyes, but really, any jewel tone or vivid colour is so beautiful for weddings. The one thing I love with maxis though is that you can literally go for any colour (as opposed to more cocktail dress options, which I think can be more colour specific – more on that later!). The drama really lies in the silhouette.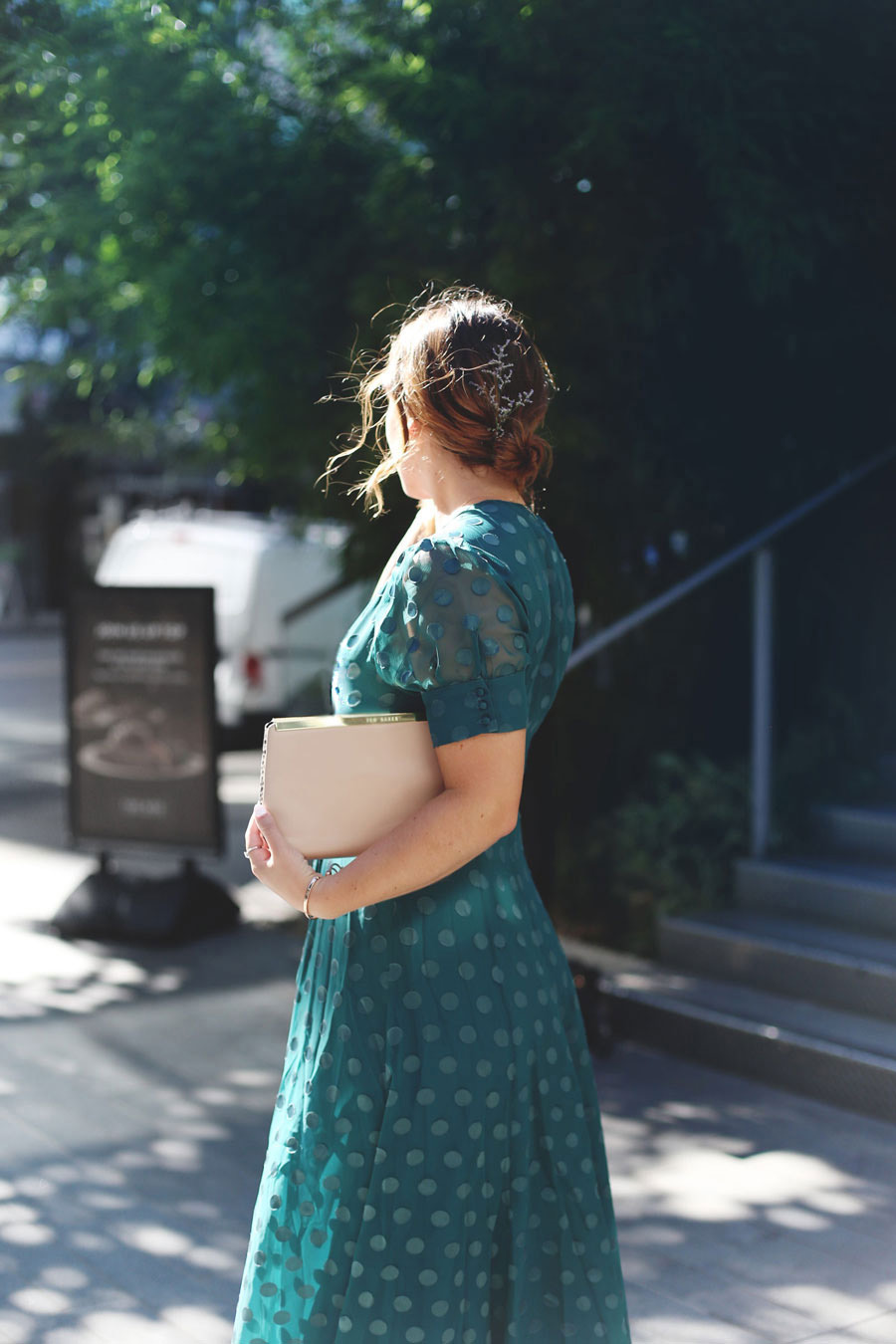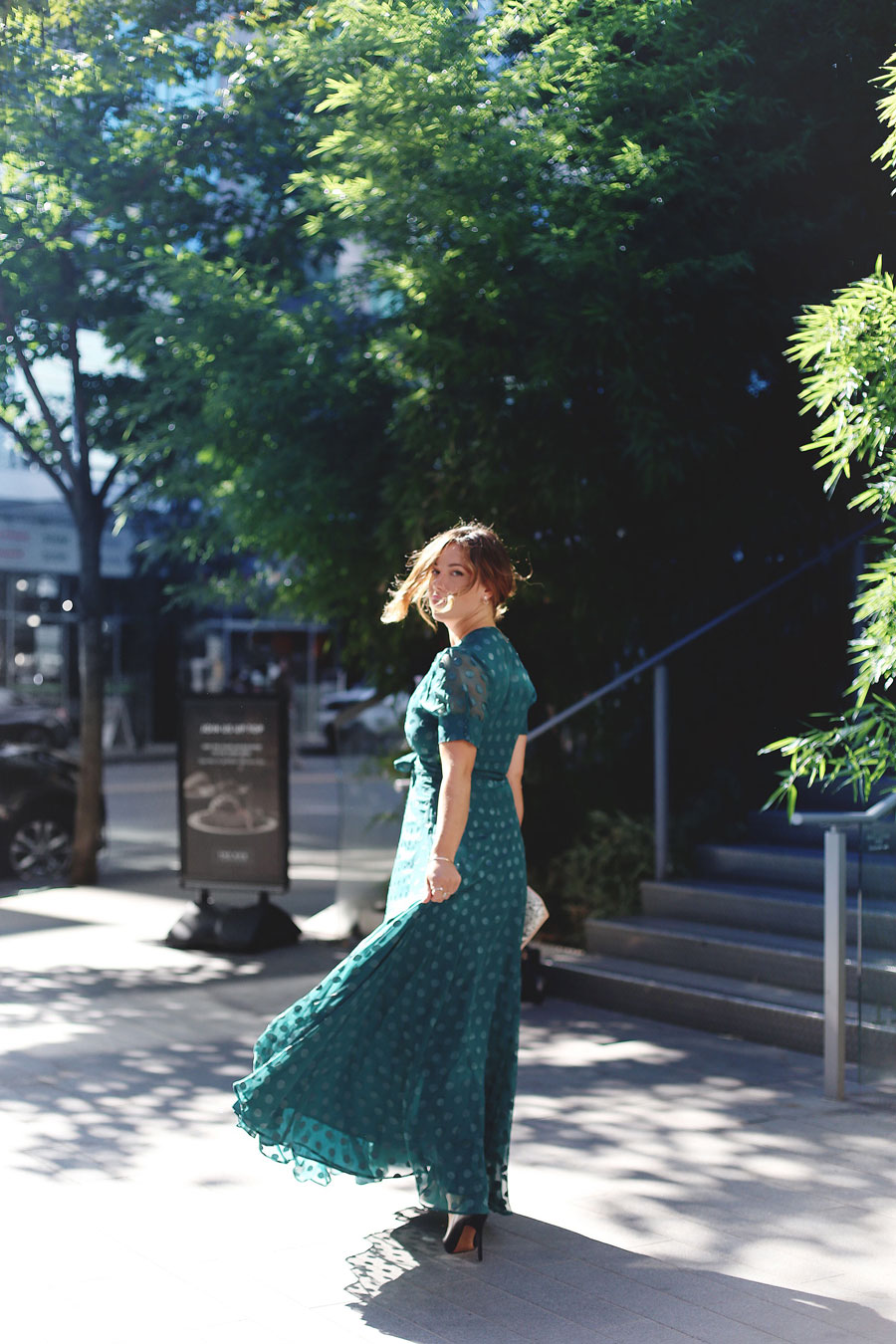 It's got this stunning '50s quality to it – personally, I think any nod to nostalgia is good for more formal, black tie weddings. There's also a longer religious ceremony leading up to the reception so balancing comfort and elegance was key. The long and somewhat demure silhouette is balanced by a waist-cinching sash and sheer layers over the solid slip – this one's definitely all about femininity as opposed to sexiness.
Stay tuned for more wedding style tips! Let me know in the comment if you've had any experience with black tie weddings, would love your style tips too!
Photos by Alicia Fashionista