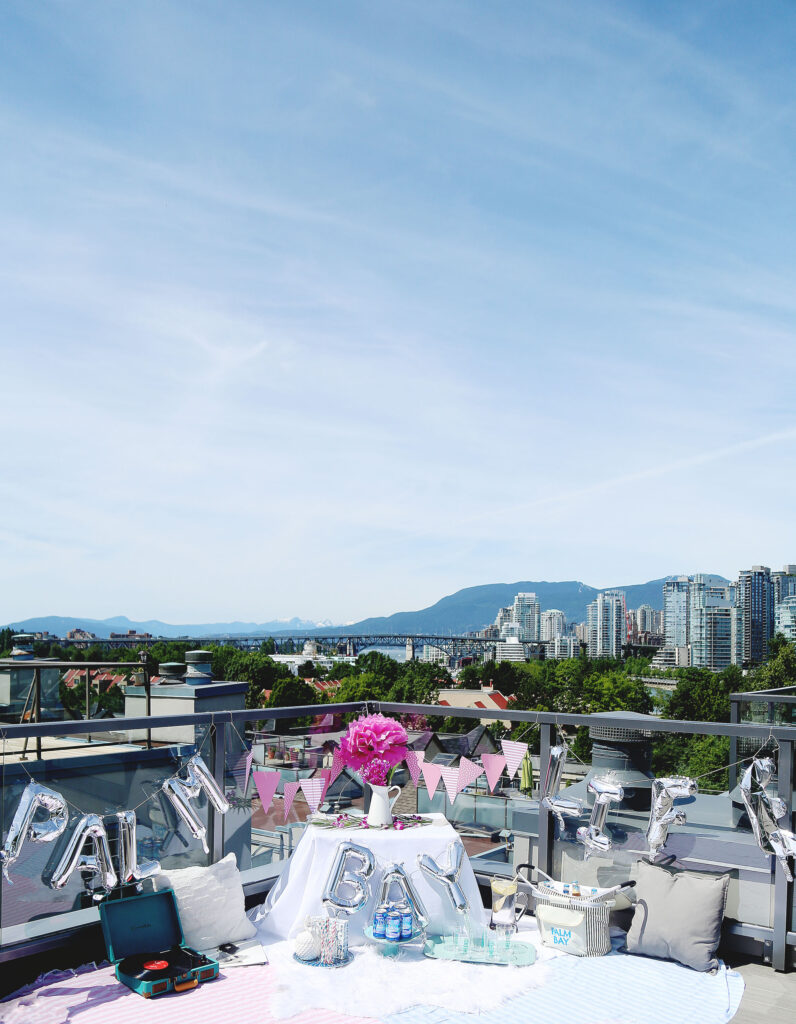 "The days are long but the years are short." That expression never really carried that much weight for me when I was younger. Especially in university (which is where most of my long-lasting friendships were made), it felt like time was on our side and we had as much of it as we needed to hang out, hit the beach, talk endlessly and go on adventures.
As I'm getting older, I'm really realizing how precious time is, mostly because it feels like it's going by faster and faster with each passing month! Because of how fleeting time has felt, I really resolved this summer to create more special moments with my friends. Yes, we're all so busy with our careers and partners and (soon enough) families, but creating really memorable time together is so necessary and I felt like I needed way more of it in my life. Naturally, I was pretty excited to take part in the #PalmBayLife Experience – our rooftop deck is FINALLY done after months and months of construction, the sun has been shining pretty non-stop here in Vancouver since May and fortunately, quite a few of my favourite girls are in town! The timing was quite literally perfect. I rounded up the troops, put my tropical Palm Bay's in the fridge and set the stage for the ultimate girl's get-together in the sun.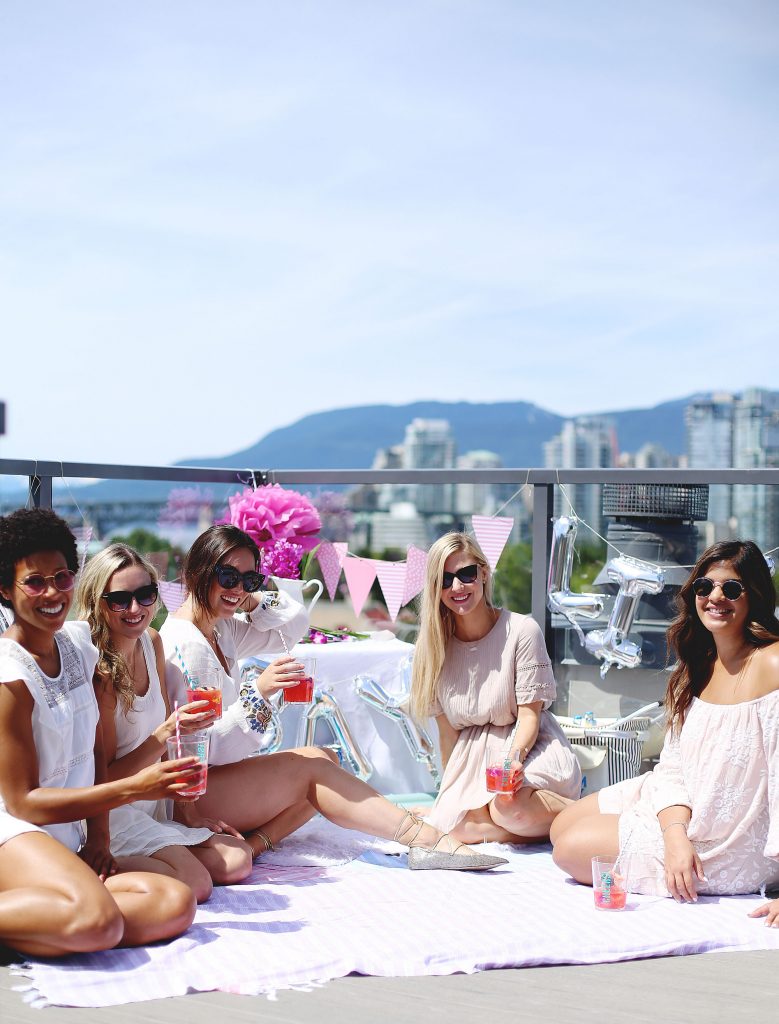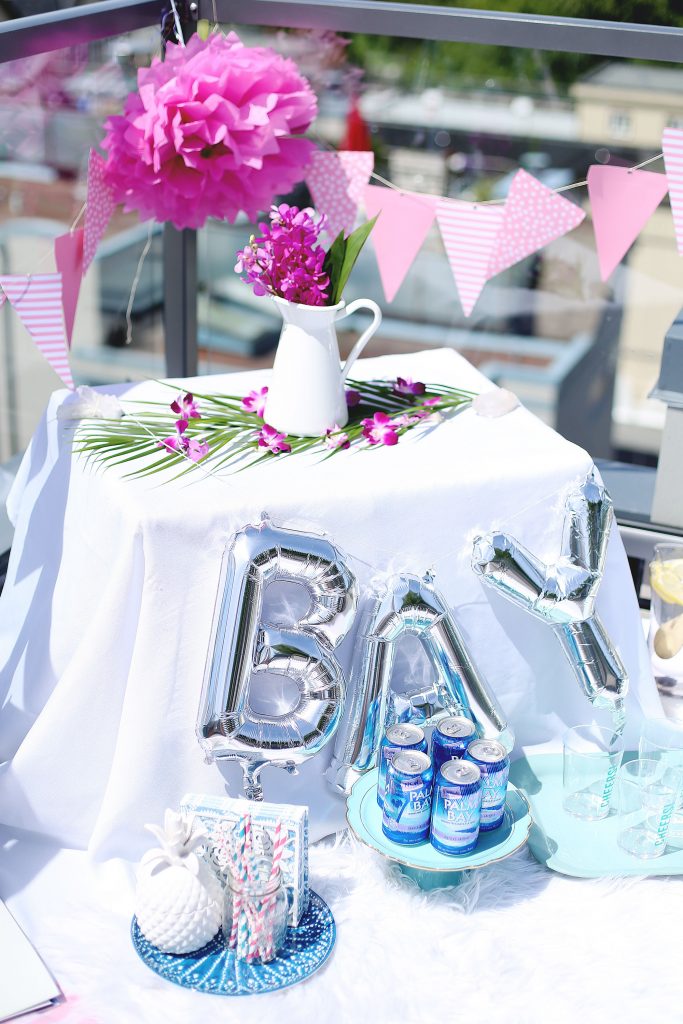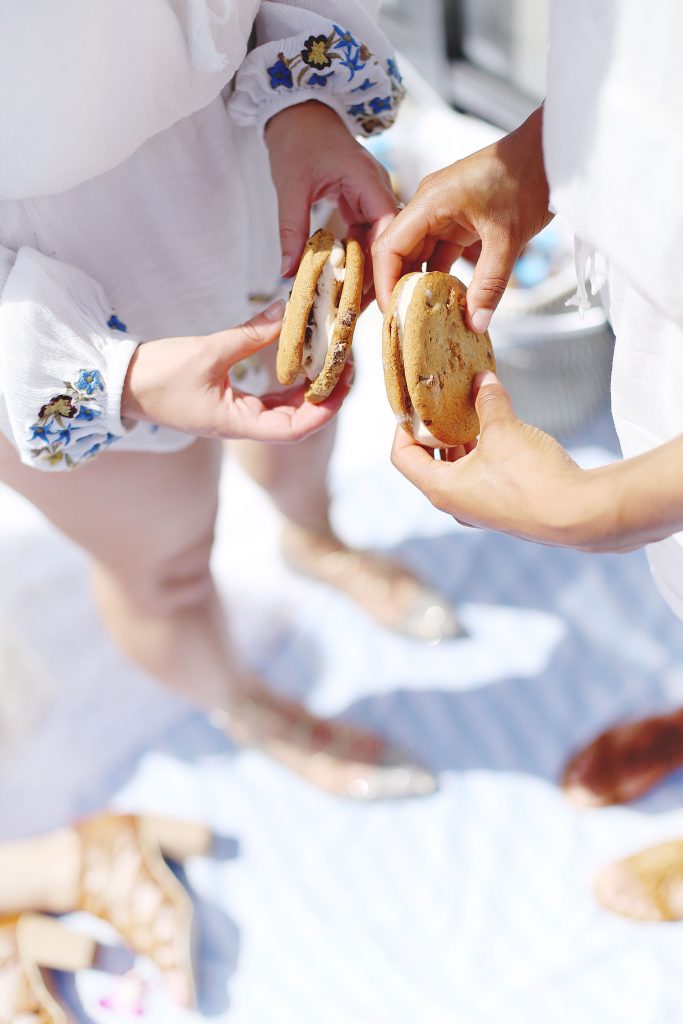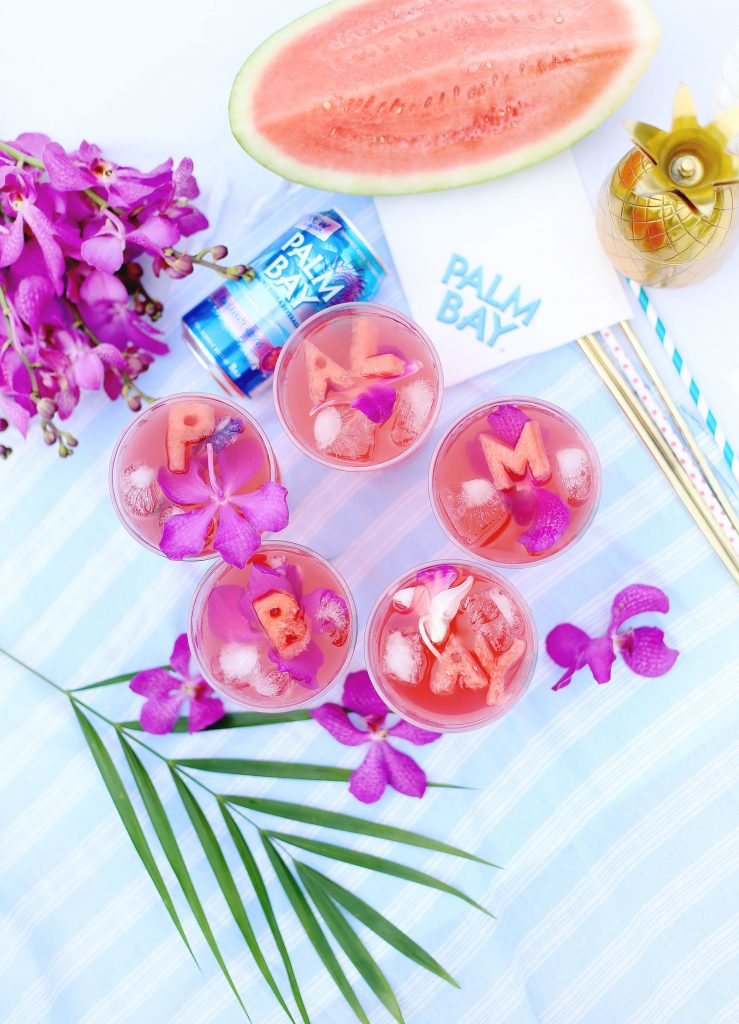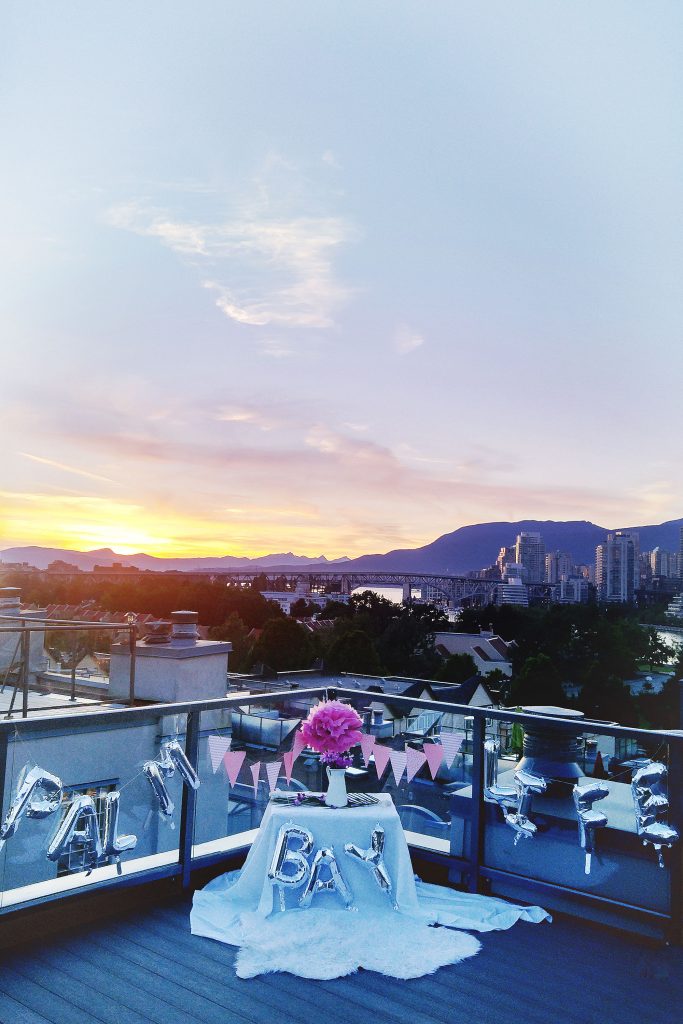 In the summer Matt and I actually get the chance to host a lot up on our deck, so over the years I've realized that the emphasis should always be on being present and able to have fun with guests rather than fussing about with everything. My strategy? Create easy, effortless decor, keep the music loud and fun, do some necessary prep before everyone comes so you're not racing up and down the stairs and a theme always helps everything come together more seamlessly!
For decor, having all of our drinks cooling off in an ice bucket that's as chic as it is practical ticked off the requirement for cute style and reducing my trips up and down the stairs. I made sure I had some floral ice cubes prepped the night before so that adding a seriously Instagrammable #viewfromabove would be as easy as breaking the ice cube tray and last but not least, I went for a pink tropical theme to bring everything together. Orchids, palm leaves, magenta touches and some beachy Turkish towels made the deck totally come alive.
Ice cream sandwiches are such an easy treat to prep ahead of time so I got some Earnest ice cream (salted caramel, the best!), sandwiched scoops with two chocolate chip cookies and left them to firm up in the freezer. We kept the record player going between some current faves and some of my old finds to cater to everyone (I'm a super big '70s nerd, but the girls all love current music) and the stage was set!
The tropical Pomegranate Hibiscus Palm Bay flavour was such a huge hit, and its refreshing taste was a great treat on such a hot day.
It was honestly the best way to while away a Sunday with some of my favourite baes and I honestly can't wait to host my next get-together at home. Have any requests for entertaining tips? Shoot me a line in the comments below!
Finally, follow along on all the girl's night in fun with the hashtag #PalmBayLife on Instagram and social!
This post was sponsored by Palm Bay but all opinions are my own.