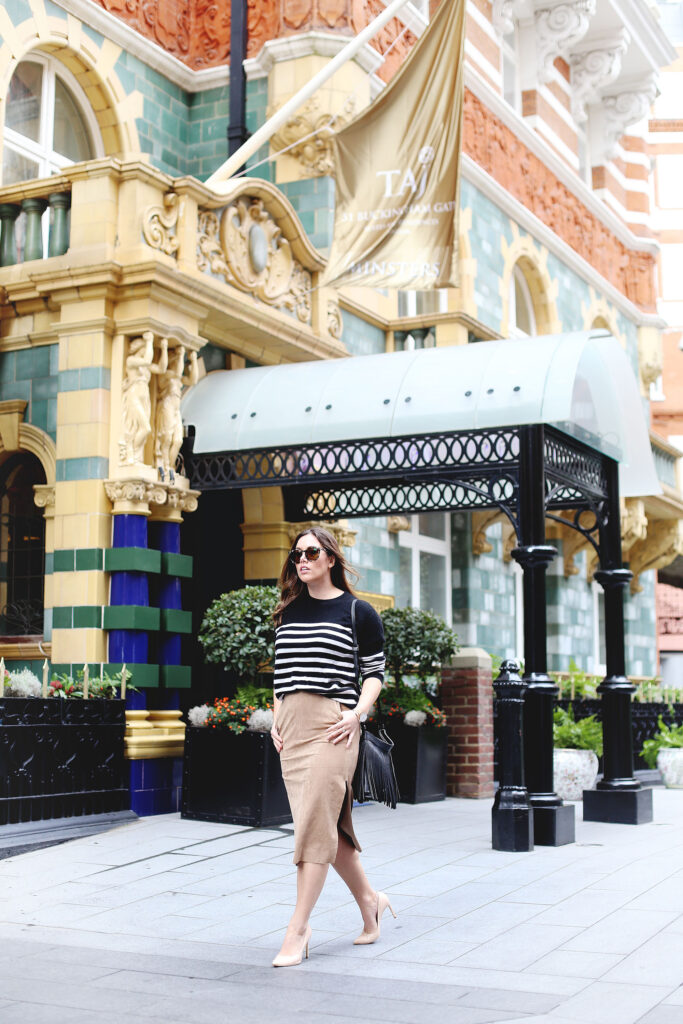 If you followed Alicia and I's adventures in London on Instagram or Snapchat (mine's @tovogueorbust if you're not already following along), then you already got a firsthand tour of how incredible Taj 51 Buckingham Gate Suites is and just how unreal our stay was. But if you haven't seen it yet, buckle up – today's post (complete with a video!) will have you dreaming of this ultimate London destination and seriously considering booking a ticket!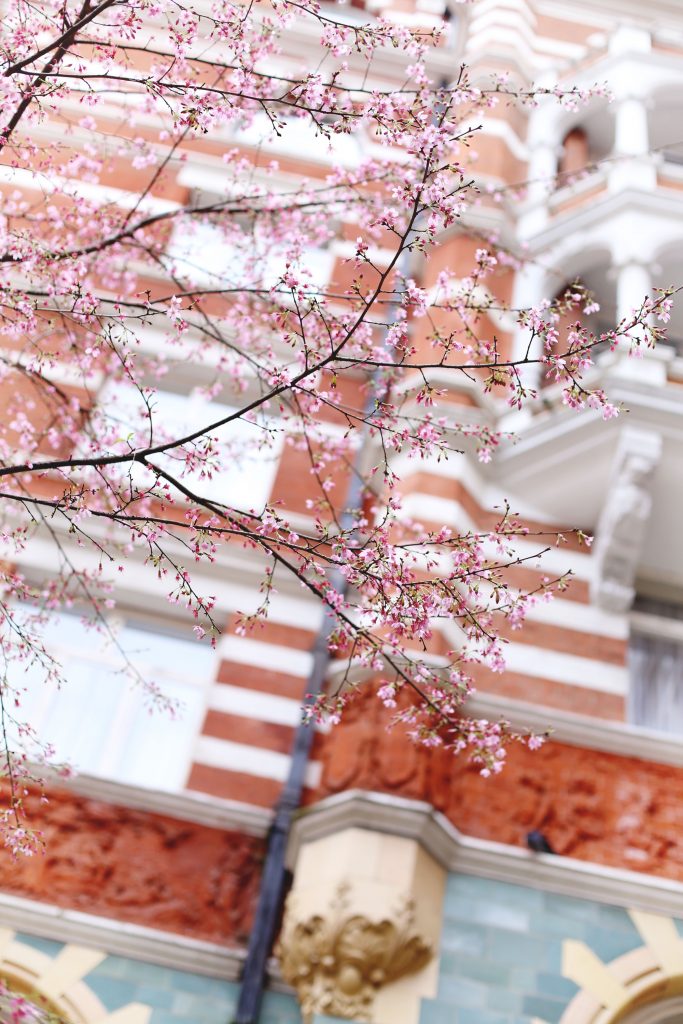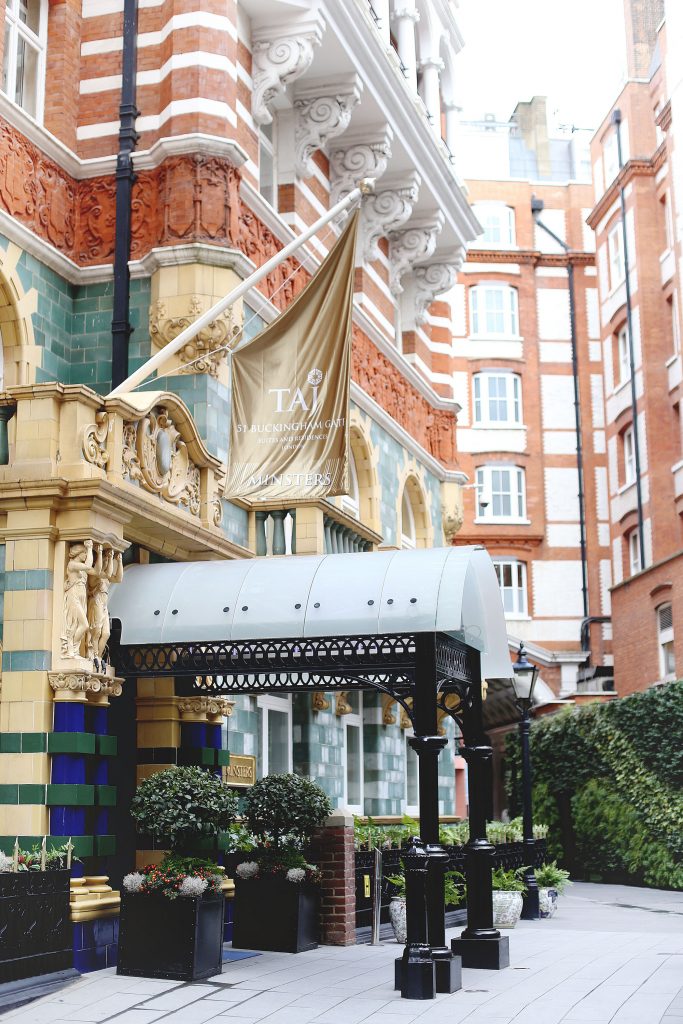 The second we walked through the archway (which is literally steps away from Buckingham Gate) and into the courtyard (which is a destination in and of itself, by the way), we both literally froze in awe. From the stunning turquoise and sapphire touches to the towering British architecture to the beautiful entrance, it was literally something out of a dream. The bubbling fountain in the centre of the courtyard and rose pink cherry blossoms surrounding the space honestly nearly put us over the edge.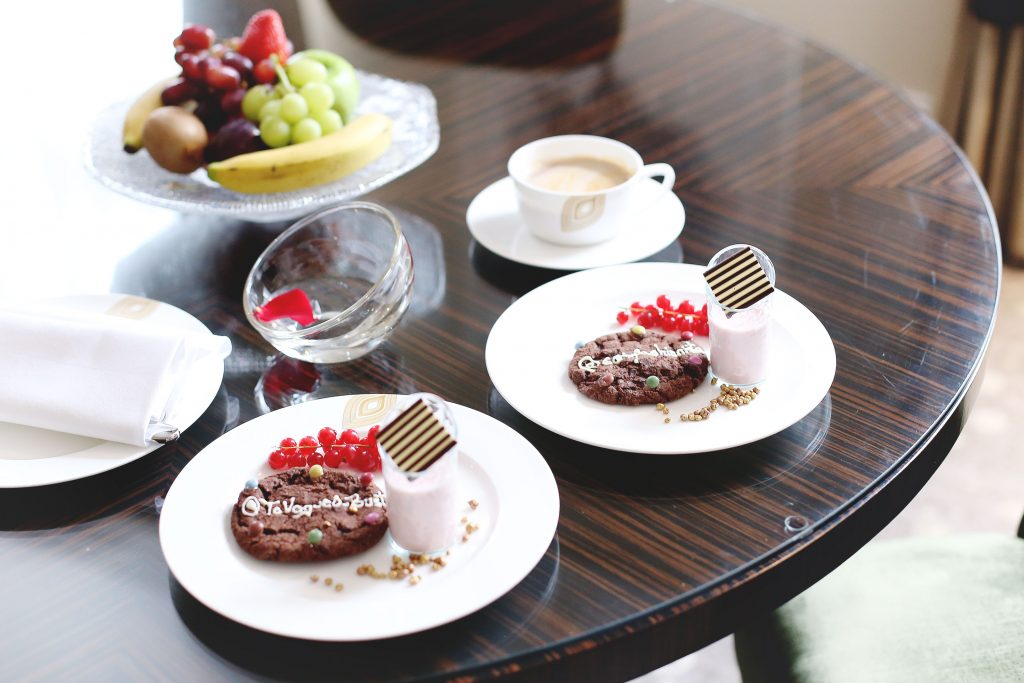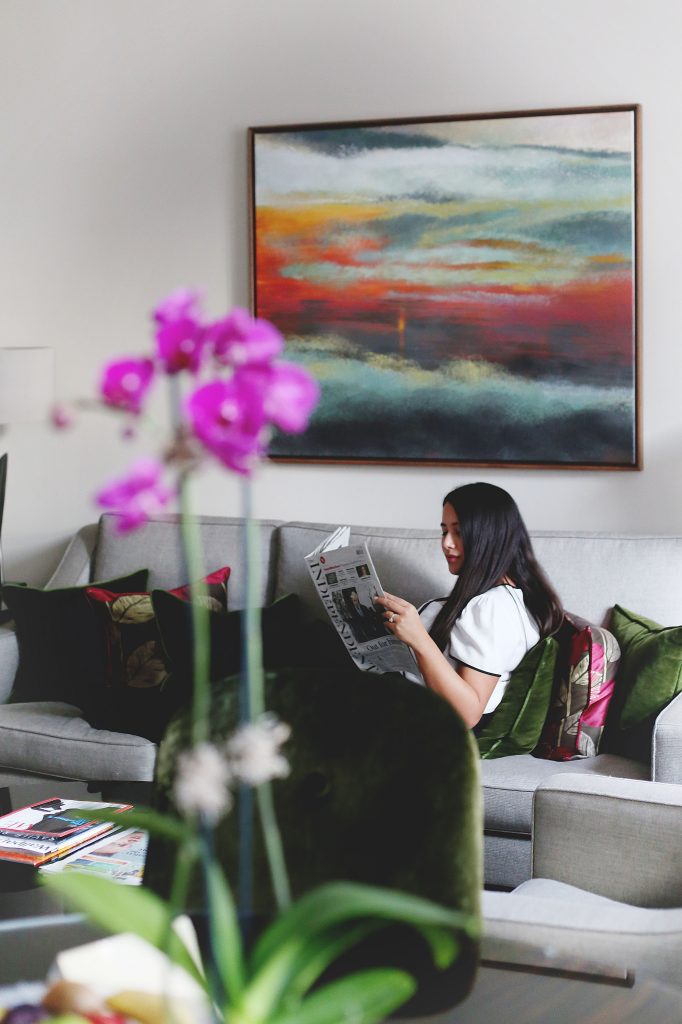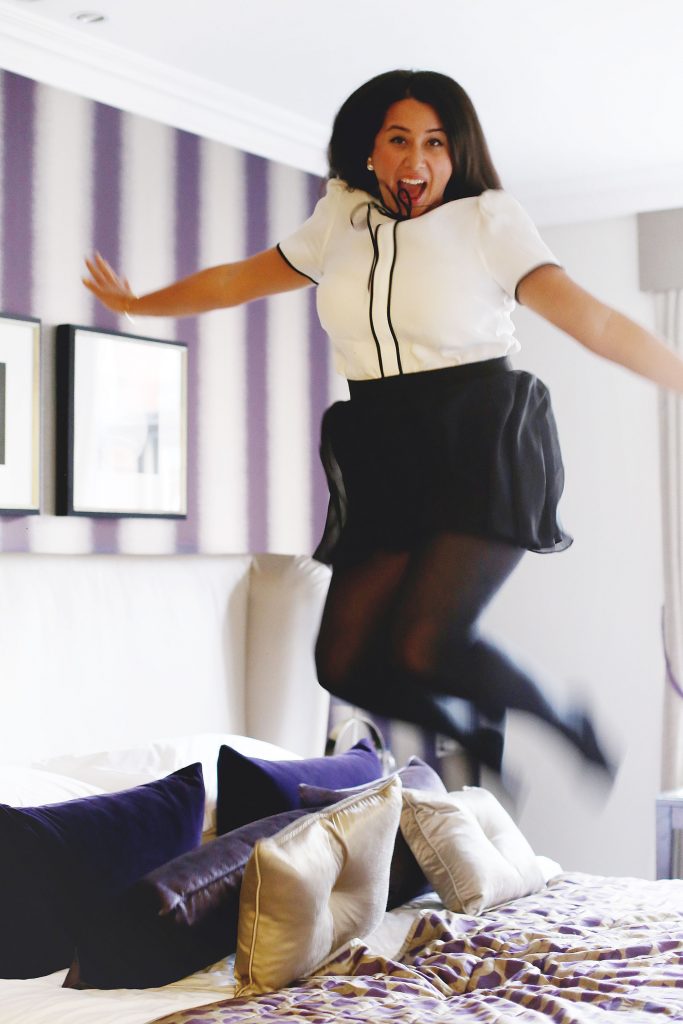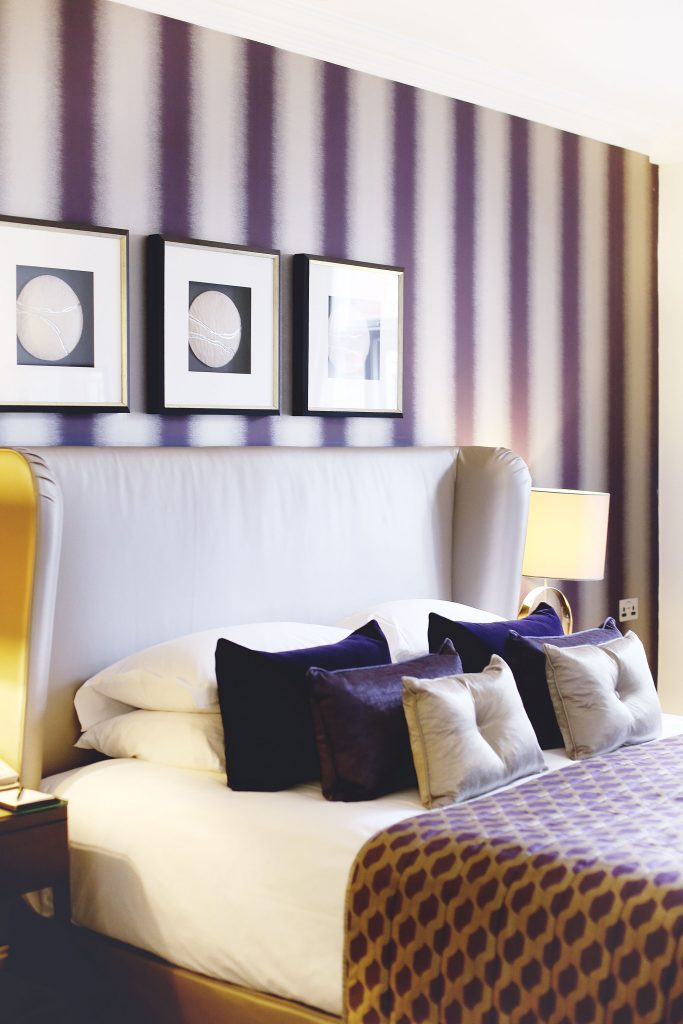 We were greeted by literally the sweetest, most thoughtful and most attentive staff I've ever met. They treated us like family the whole time we were there (but better – like very, very well-liked family) and the instant we came in we already were made to feel comfortable, taken care of and welcomed beyond our imagination.
Then, we stepped into our Minsters Deluxe 2-bedroom suite and that's when we really lost it. I kid you not, we both screamed, ran around – it was quite a scene. It was like something out of a dream – the most beautiful suite you could imagine with everything you might need. There was one stunning king size bed in 1 room and 2 beautiful twin beds in the other, a living room I wish I could live in forever and a full kitchen, plus two luxurious bathrooms. Whether you're travelling as a group or with a small family, this space was perfectly laid out with the rooms on opposing sides of the suite and the common area really inviting you to spend all your time there.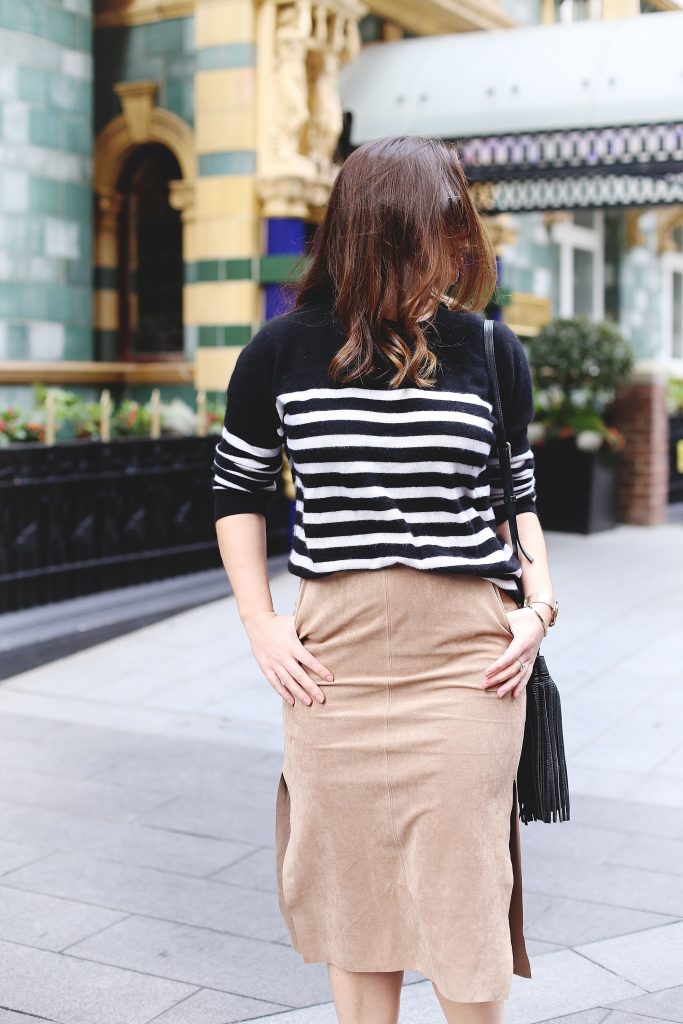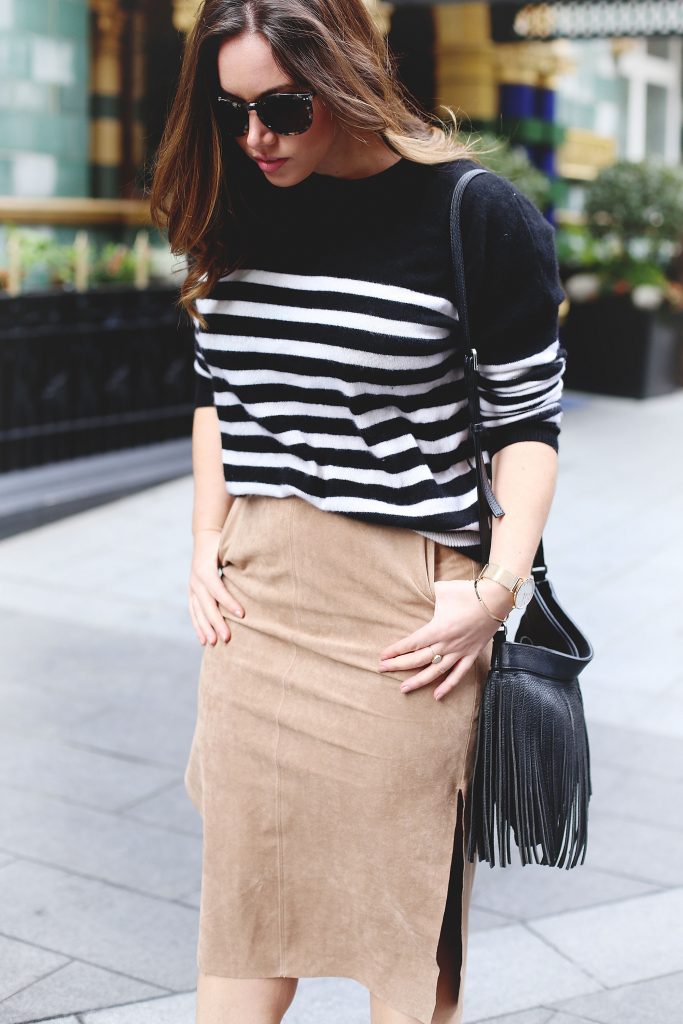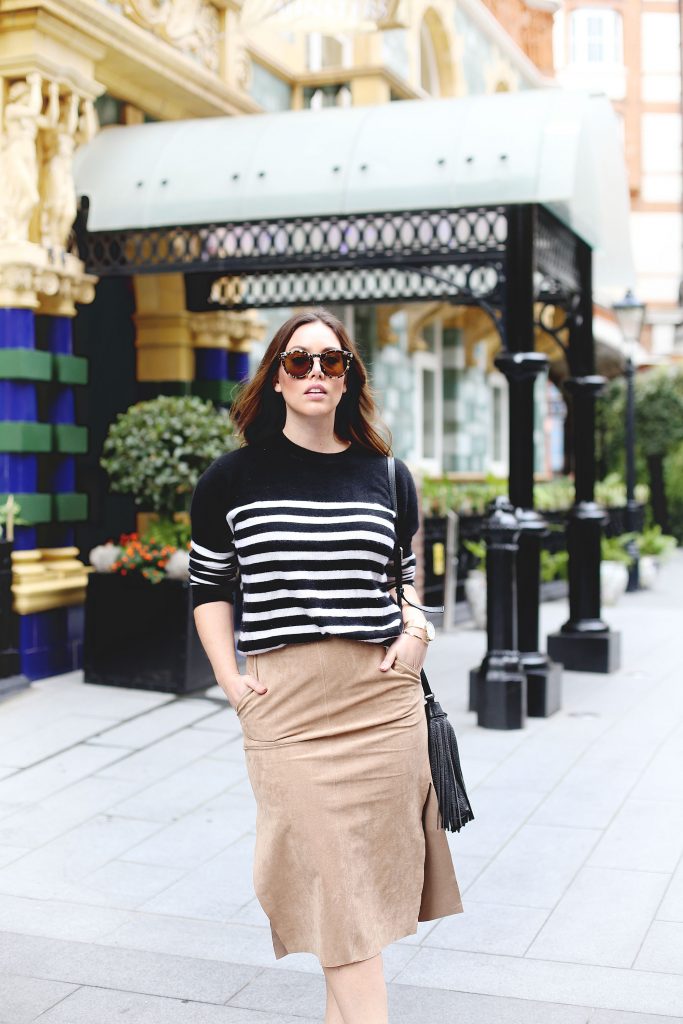 Overwhelmed by the sheer beauty of our suite, we took some time to really relax there before getting changed and spending some time to take in the courtyard more before we took in the most amazing afternoon tea – the fact that it was Alice in Wonderland theme really just set us over the edge.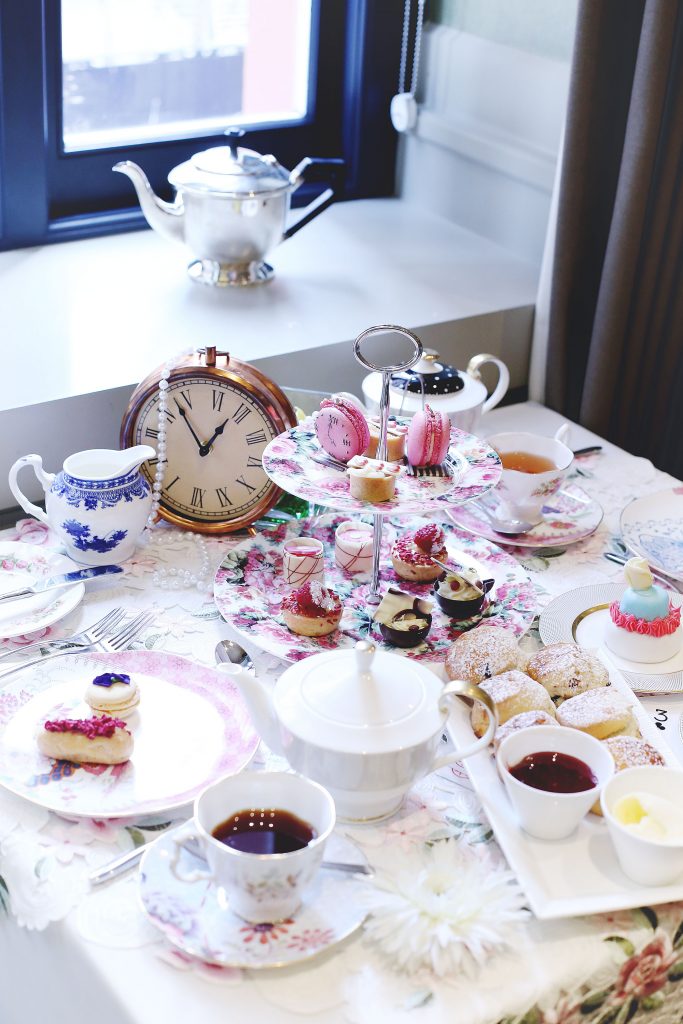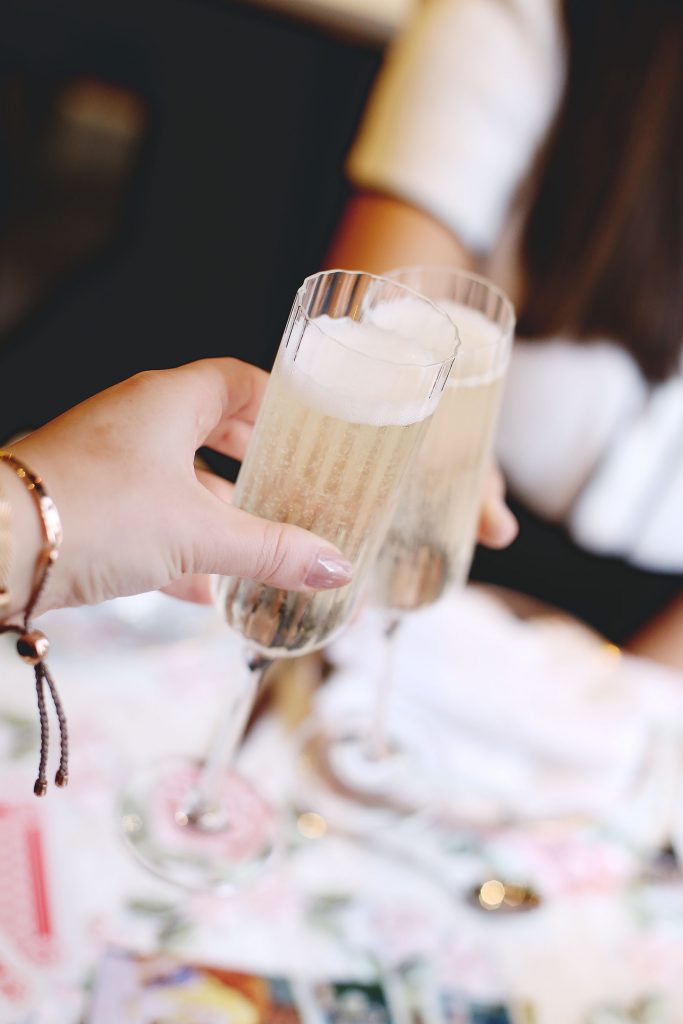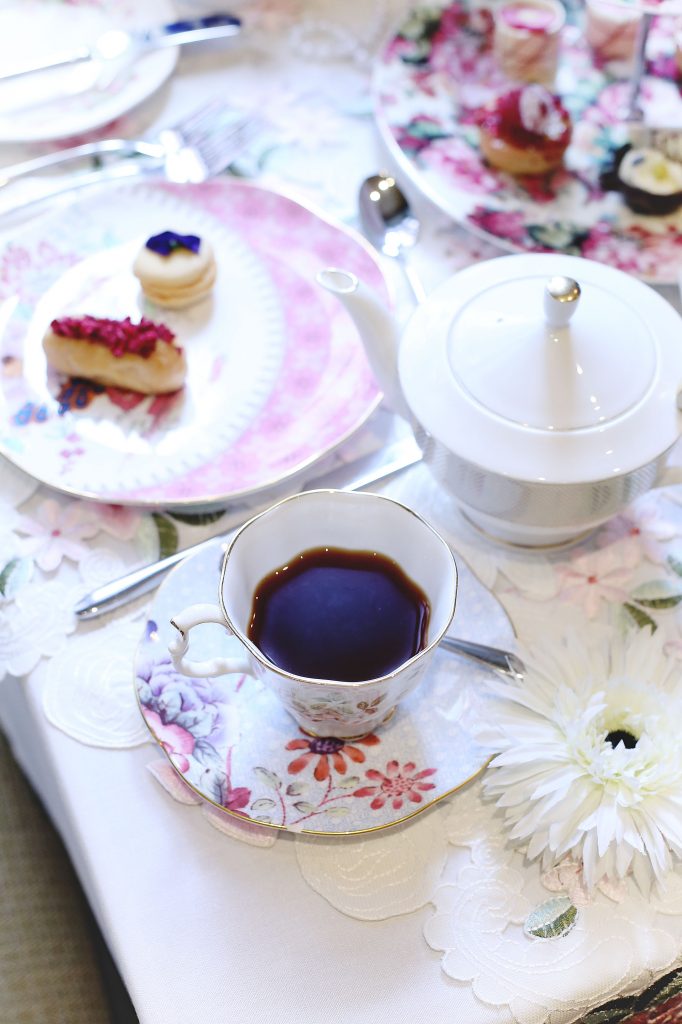 Even if you weren't staying at Taj 51, I would recommend that at the very least you come and experience the tea here (and the courtyard, which again is just beyond beautiful). The food was beyond delicious and we both loved the way the theme was woven throughout the whole experience, from clock macarons to fanciful pastries. It was a beautiful afternoon and of course, it's such a British tradition – I couldn't think of a more appropriate place to indulge in a proper tea than steps away from Buckingham Gate in the most beautiful location.
I honestly can not stress enough how special our experience was at Taj 51. It's something I'll remember for my whole life. Whether you're looking for a suite or hotel experience (which is offered with Taj 51 just across the courtyard at St. James!), please do look into staying there in your next London experience. I usually stay with family in London which is always lovely, but getting to be in the heart of the city this time around and walking distance (or located right next to tube stations) was such an unreal way to experience the city.
Thank you again to the whole Taj 51 team (who we almost shed a tear saying bye to, that's how sweet they are!) for this unforgettable experience! Make sure to stop by Alicia's blog today to see her travel diary!