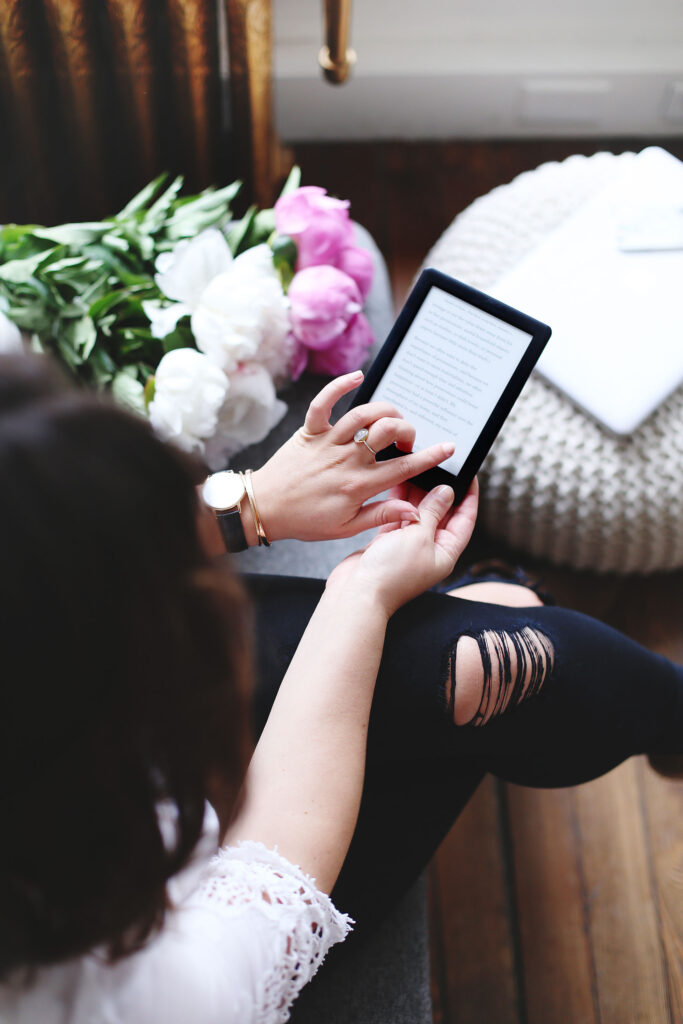 I am about as big of a bookworm as they come. In fact, part of the reason my eyesight started going so early on was because I used to stay up late at night (on top of being a bookworm, I'm a night owl too!) burning through book after book. I'd always been enticed by the idea of an eReader but at first, I was a bit tentative about ditching my beloved books—could I really do without the weight of a book in my hand, that comforting scent? But then, both my parents (who are voracious readers themselves) decided to invest in a pair for their travels and after hearing them rave about how much they loved their eReaders, I began to ask myself—is now the time to go the eReader route? Cue in Kobo eReader, which immediately convinced me the answer to that question was a resounding yes! Read on below!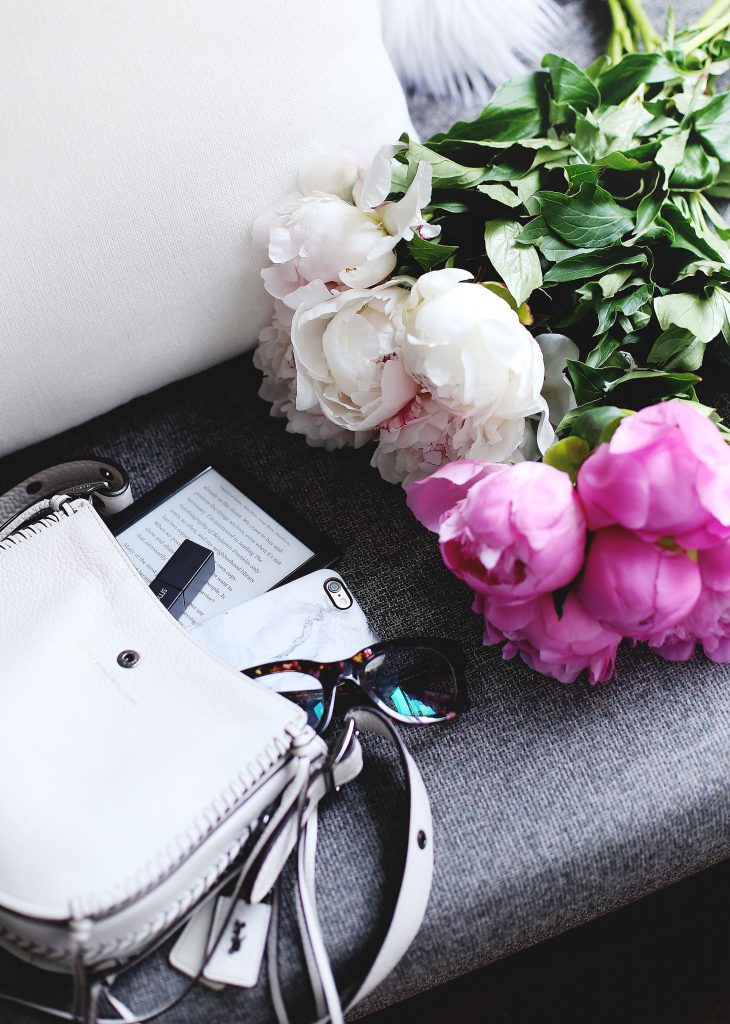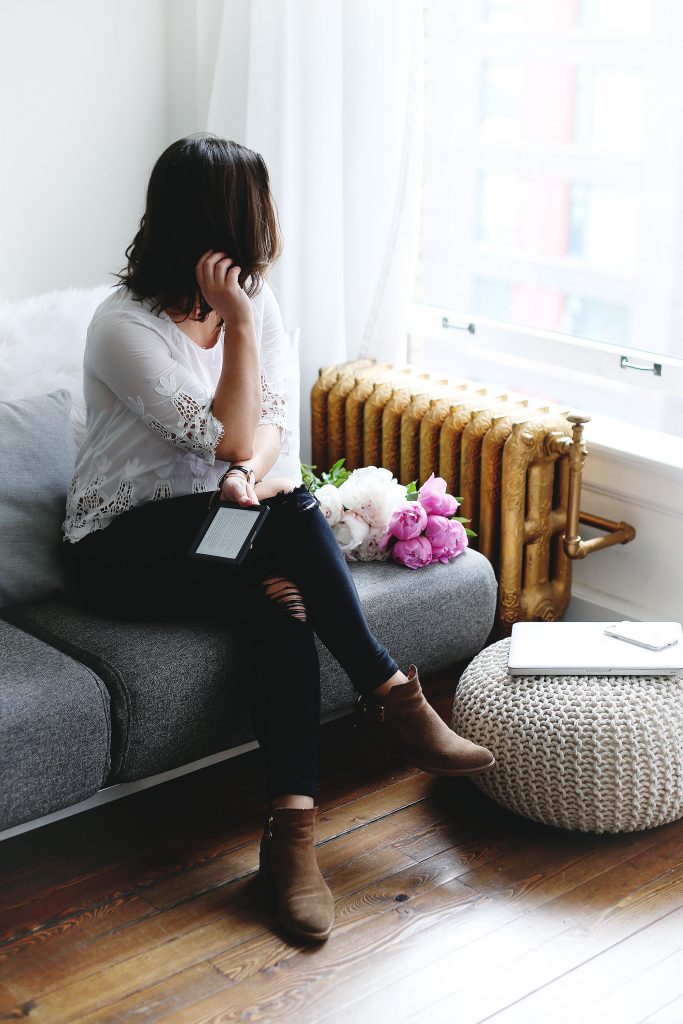 When I learned about Kobo's 7 day eReading Challenge, I knew immediately that I had to try it. It's a perfect trial period because not only does it give enough time to really get a sense of what it's like to use a Kobo, having a deadline encourages more reading! I had 3 books downloaded but was especially excited for Happier at Home. I read Gretchen Rubin's book The Happiness Project back when I was in a major transition period living in Toronto and tackling my first big internship—to say it made an impact and totally steered me in the right direction that year is a massive understatement. Since I'm trying to redo our space right now, it felt like kismet that my chance to really immerse myself in this book for the next week had presented itself.
From reading in bed (the HD Carta E Ink touchscreen is blue light free, ensuring you can read peacefully at night with the ComfortLight, and you can also customize your font styles and sizes!) to catching up on my reading between meetings, while I was in the city I already seriously began noticing the impact of my Kobo in my life. Especially since I'm recovering from a back injury, I've been really conscious of the weight I carry around with myself and have sadly had to cut out lugging around my books to alleviate the strain on my back. I was so happy to have my book with me all day—though the Kobo has a similar feel to a book thanks to its size, it's beyond light, and I can literally toss it into even my smaller cross-body's with ease. When I headed off to my cabin for the long weekend though, having my Kobo on me was honestly a dream. From reading on the beach to catching up on Happier at Home while we were waiting in long ferry lines, my story was never far from me (but again, it was literally just tossed into my handbag, not adding any real weight or taking up any space).
I honestly can't wait to travel abroad with this because I used to just reread the same 1-2 books I decided to pack with me (I'm a fast reader!) and it would get seriously repetitive at a certain point, even for a major rereader like me. You can have 3,000 eBooks stored on your Kobo so clearly, you won't be running out of reading material, even if you're on a longer trip (and if you can somehow burn through 3,000 eBooks in a trip, then major, major kudos). I love that your Kobo gives you personalized recommendations too—my biggest issue is usually finding my next favourite read and I've been known to cut books out halfway that just aren't for me (life's too short). Having a system that tailors its recommendations based off of the books I continue to download and love is so amazing!
I know I'm really waving my nerd flag high here but seriously, having my Kobo has made me more of a reader than ever and I'm so happy to always have what basically constitutes a library with me at all times. An amazing story sets the tone for so much of life—the perfect beach read in Hawaii, a story that strikes a major chord while you're flying home from an incredible trip, a thriller that makes an otherwise rainy Sunday exciting. Having the option to read anything and everything you want at all times (and with so much ease) is to me beyond special.
If you want to try out Kobo for yourself, register here to get a $5 credit towards your first Kobo eBook! I can't wait for you to experience it for yourself.
Photos by Alicia Fashionista
A big thank you to Kobo for partnering with me for this post.