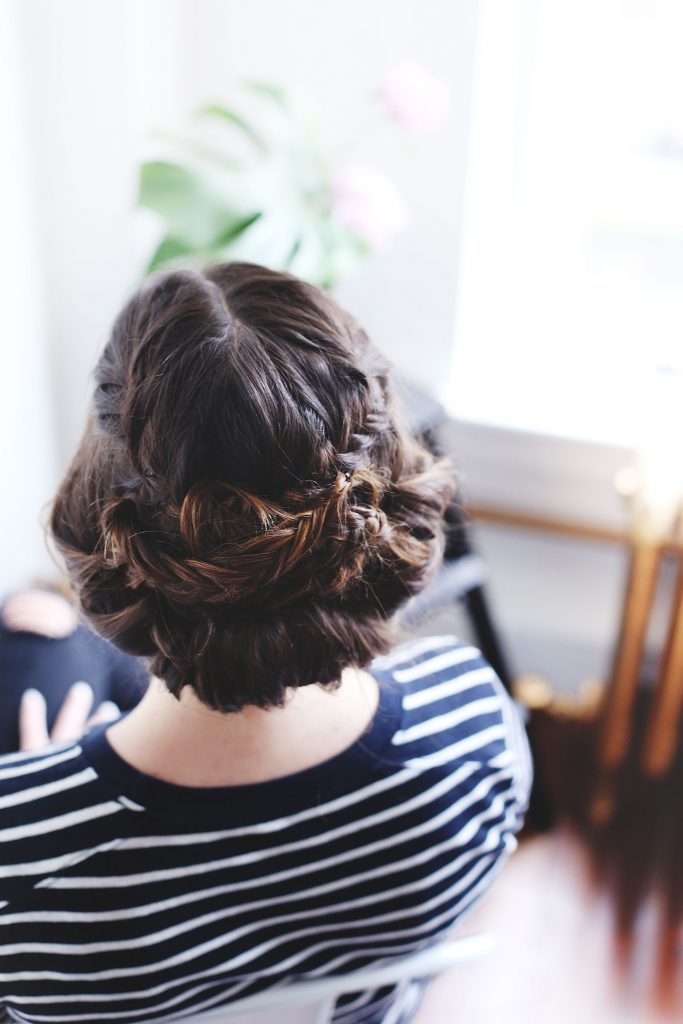 While my new short hair has opened up the door to a bunch of new styles (more on how I style my shorter 'do soon!), when my hair was just a touch longer, Alicia and I collaborated on a fun styling day with the beautiful Nadia Bullock, who is a seriously talented stylist and an all-around lovely person. I told her about my styling woes with fine hair (seriously so hard to find updos that hold and look good!) and she immediately suggested this crown that transitions easily from boho, daytime vibes to a polished, stunning updo for nighttime (or for a wedding, formal event, etc).
So without further ado, grab some bobby pins, curling wand, hairspray and some clear elastic bands (and a brush or comb!) and learn how to do both this stunning boho braided half-up look and how to transition it into this gorgeous braided crown updo!
Boho Half-Up Braided Crown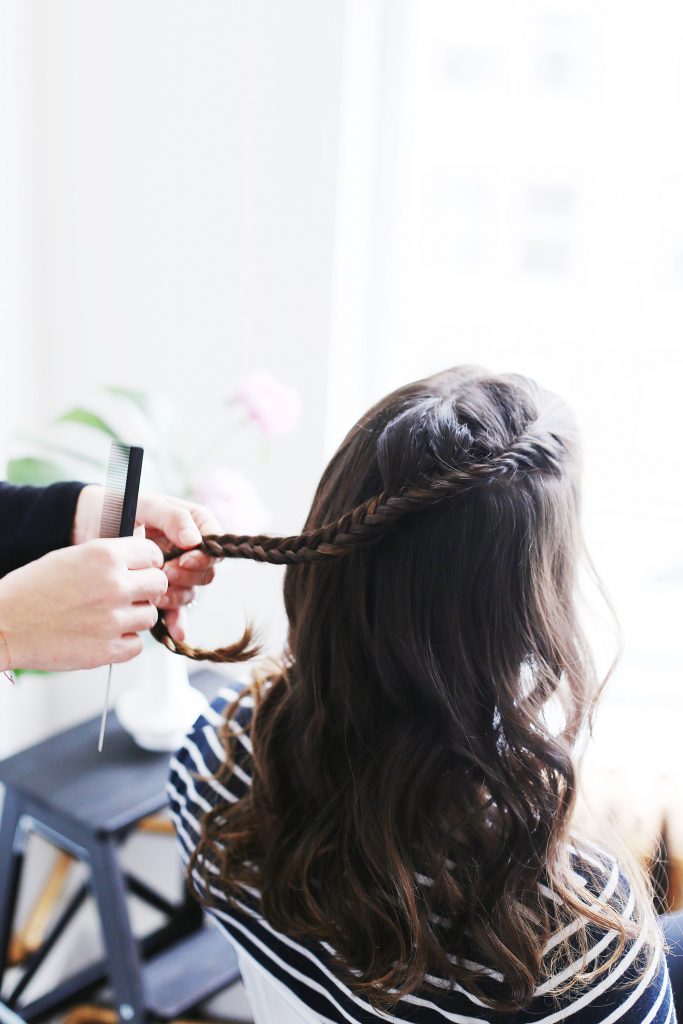 Start by curling your hair as you normally would. I typically curl away from my face to open up the face, adding in some curls curling into my face for some pieces in the back to make it messy and beachy.
Create a small braid on one side of your face starting from the front and braid it around the crown of your head, Nadia's tip: braid under as opposed to going on top, meaning as you braid, don't layer the pieces on top of one another but rather pick each piece up from below. This will create a flatter braid and it will show (and sit!) better! Once you're done, secure the braid with a clear elastic band. Make sure you leave a few face-framing pieces around your face loose!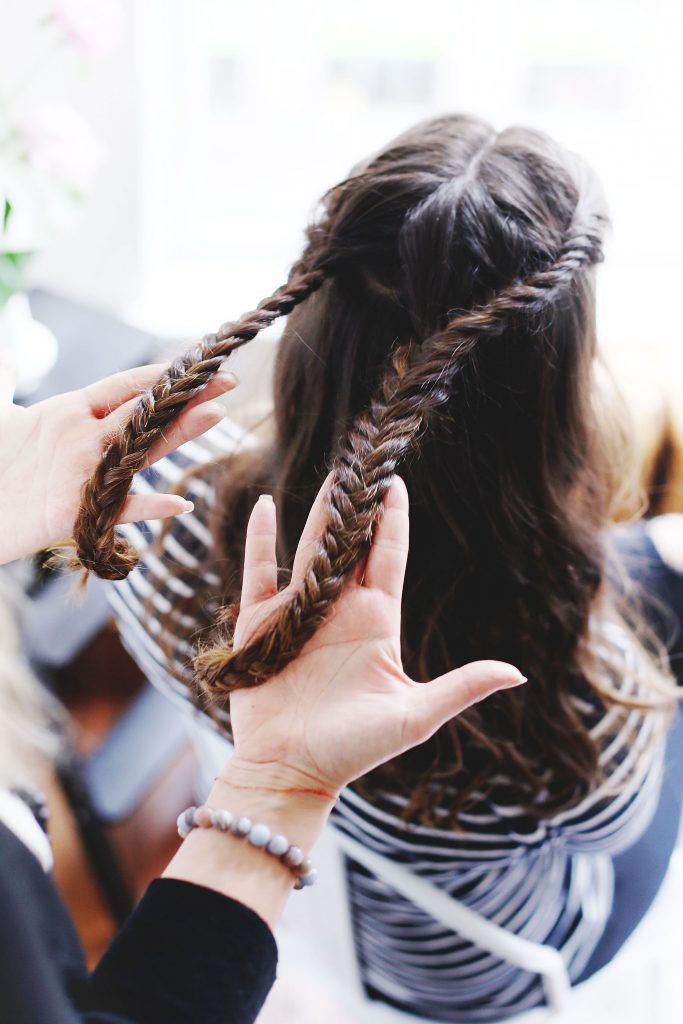 Do the same on the other side.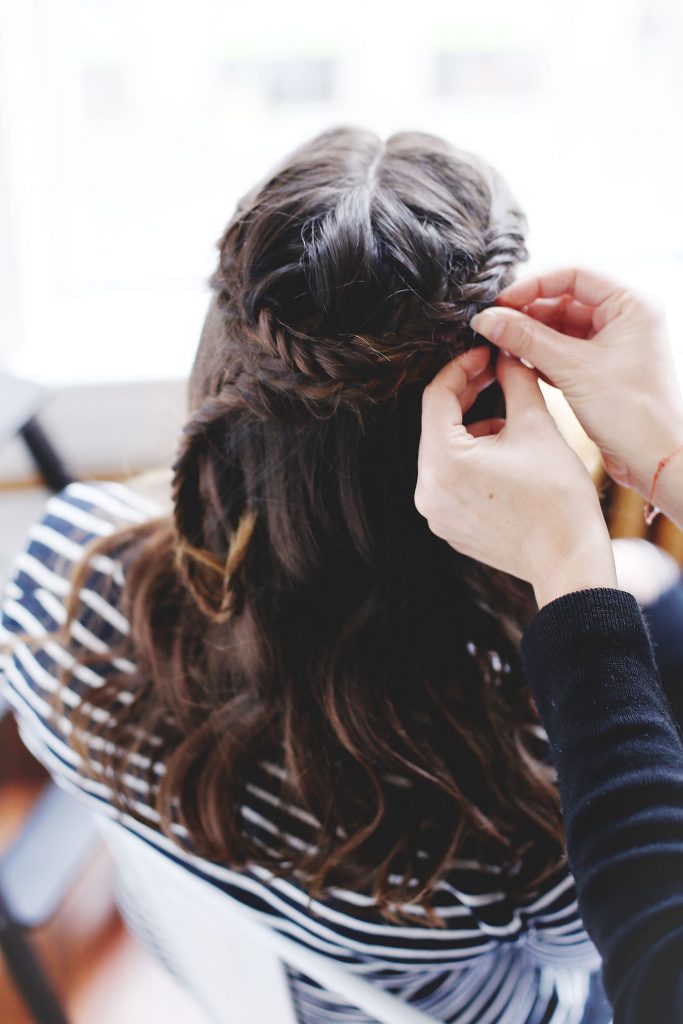 Now this is the fun part! Pin each braid at the same level just off-centre on the crown of your head and then depending on the length of your hair, you can create a sort of barrette-like braided piece in the back by layering the remaining length of each braid on top of one another, criss-crossing them back and forth and pinning as you go along! Make sure you pin any loose pieces that remain and give it a quick spritz with hairspray.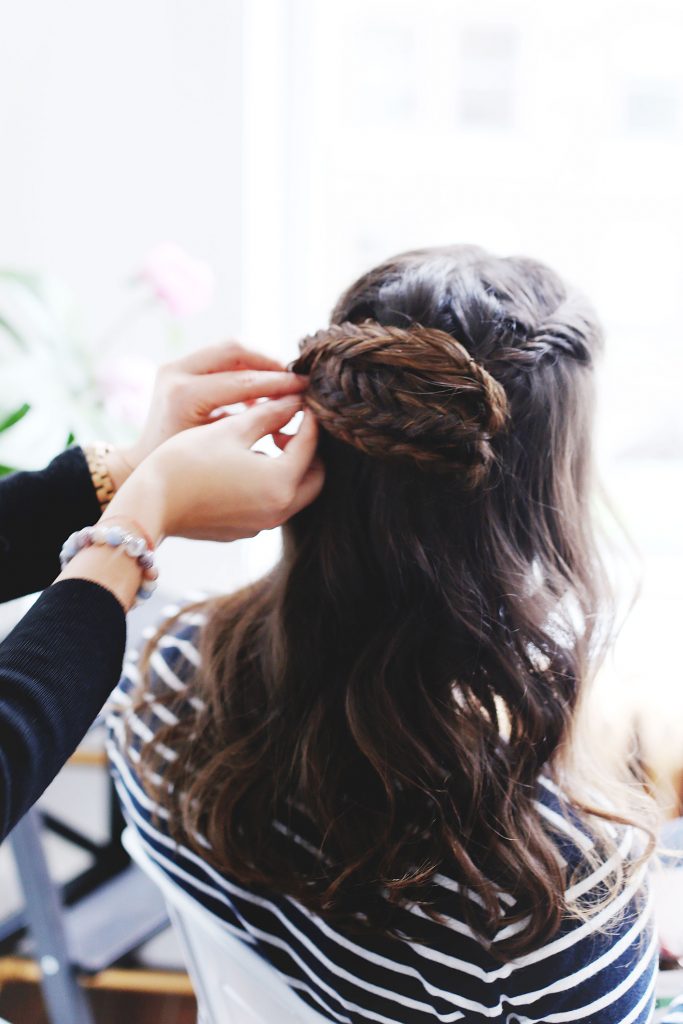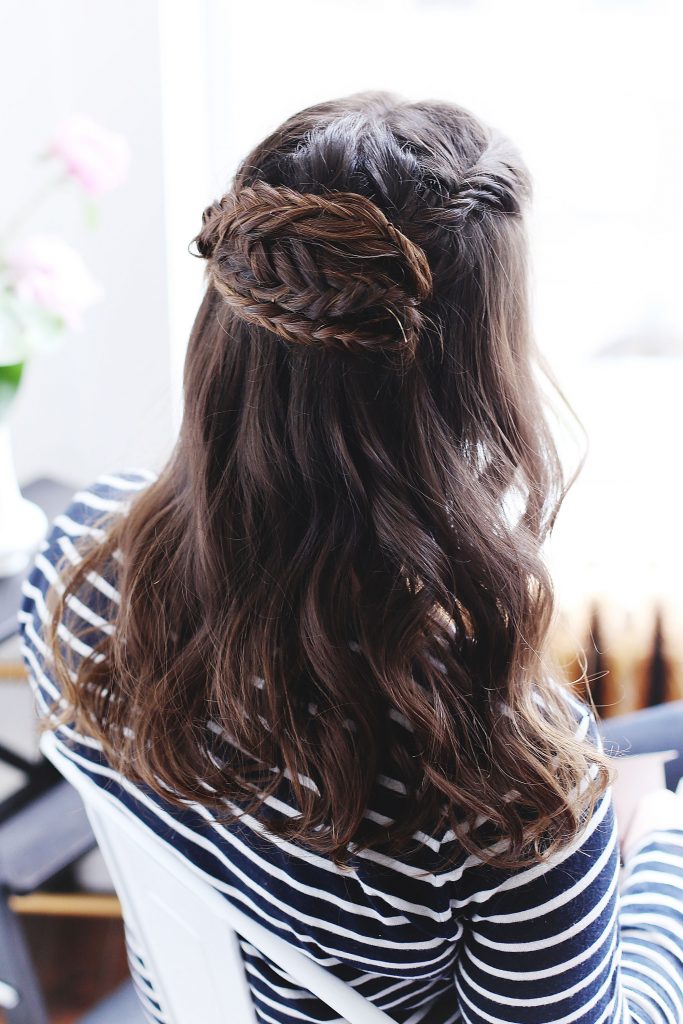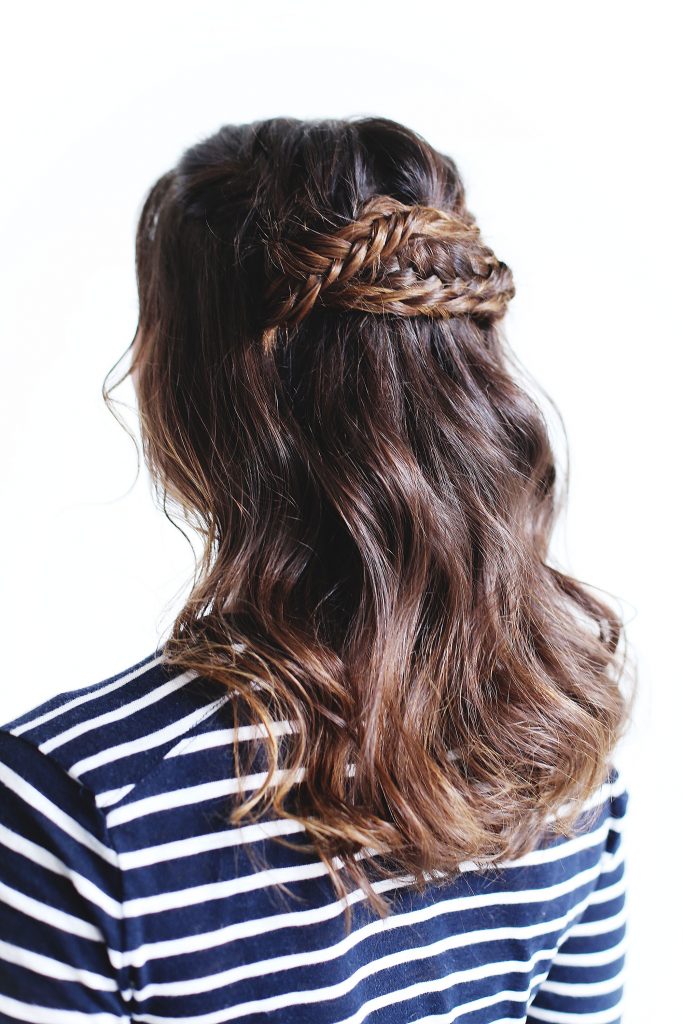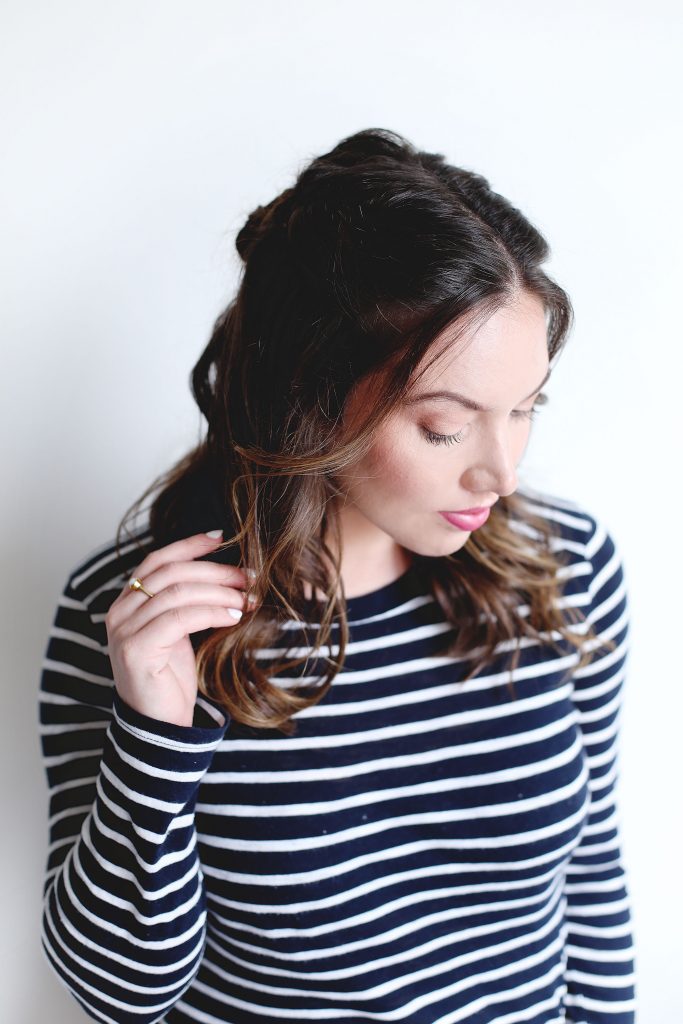 Braided Crown Low Roll Updo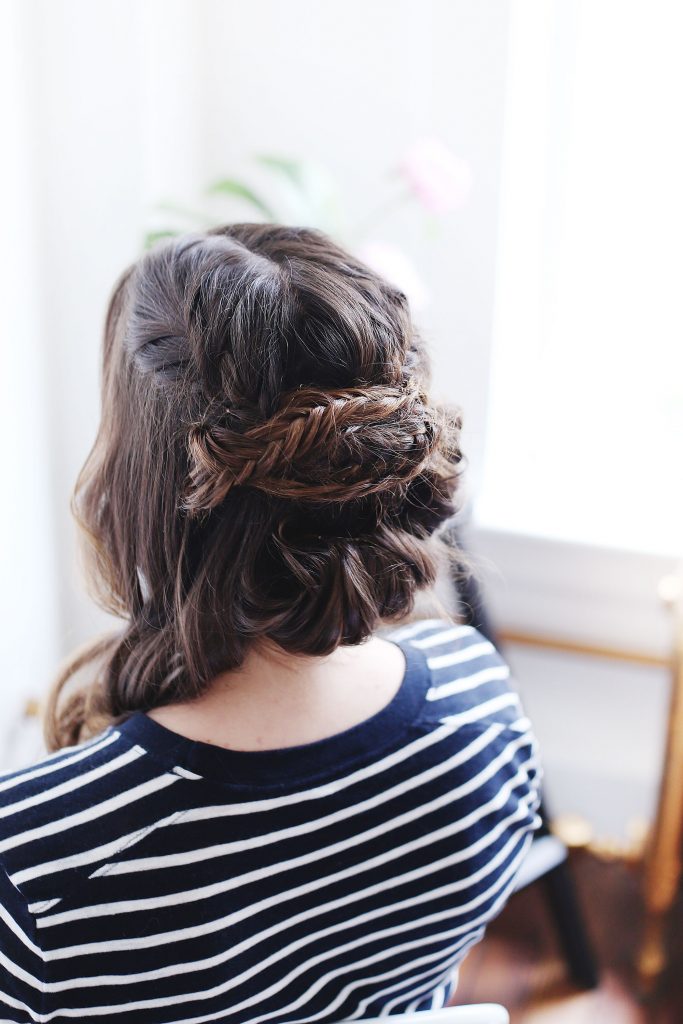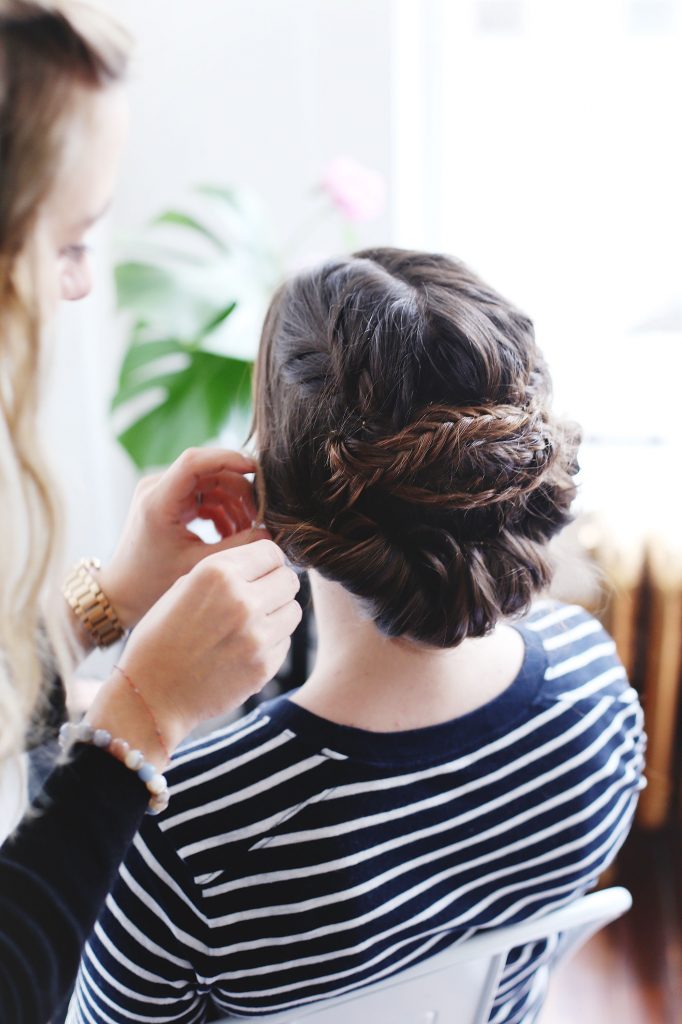 This part is so much easier than it looks. Simply grab the loose bottom layer and working in about 3-4 pieces around your head, loosely roll them inwards and secure with pins to create this beautiful roll shape.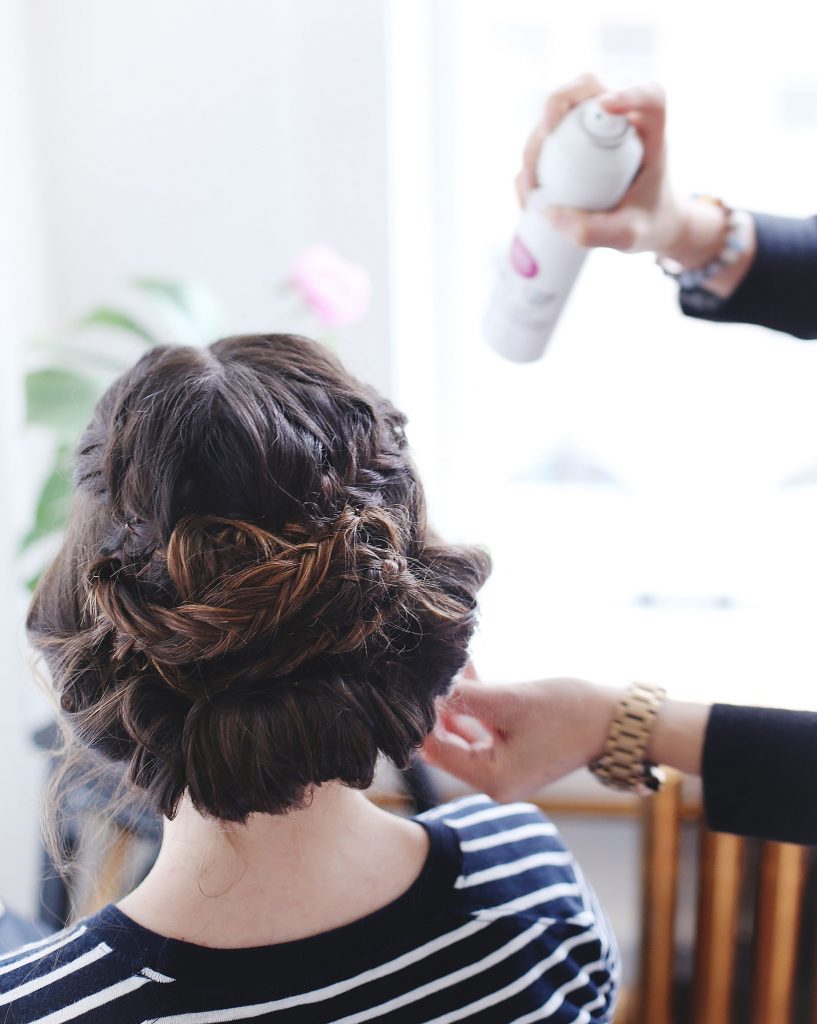 Make sure you spritz with lots of hairspray to keep it really secure!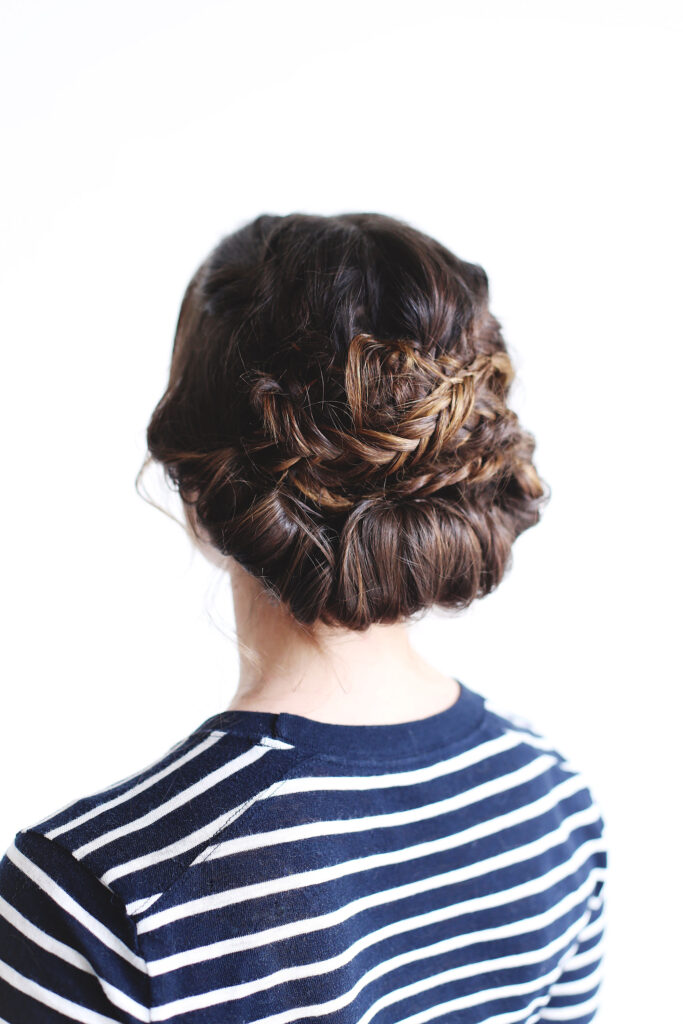 And that's it! A big thank you to Nadia for her incredible hair skills—if you're interested in booking her, make sure you drop her a line or give her a follow on Instagram! Also, a big thank you to Emilie Cook for her beauty talents—I loved how she totally nailed my request for a natural but polished face. You can book her by contacting her on Instagram!
Photos by Alicia Fashionista