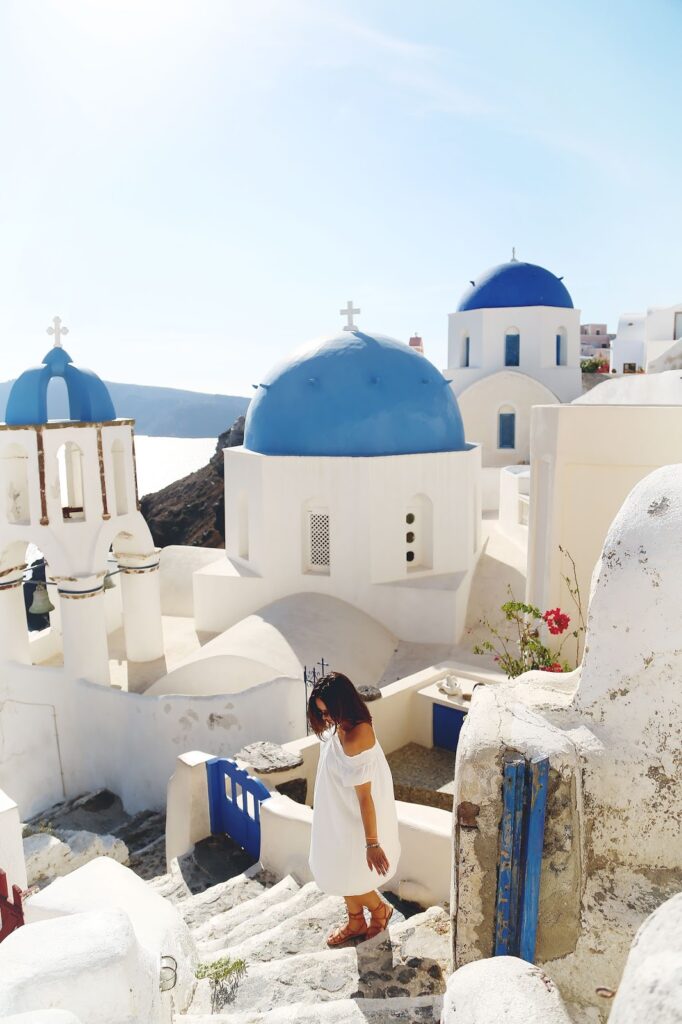 Happy Friday! I am finally back after a whirlwind adventure in London and Ireland and I couldn't think of a better reason to break my radio silence than to share this similarly unreal travel experience we had in Santorini with the amazing
Ifestio Villas
. It was honestly a once in a lifetime adventure and if this snap above is any indication, we couldn't have been better situated in the most picturesque place in the world (not to mention the accommodation experience we got – more on that in a second!).
Click through to read it all
!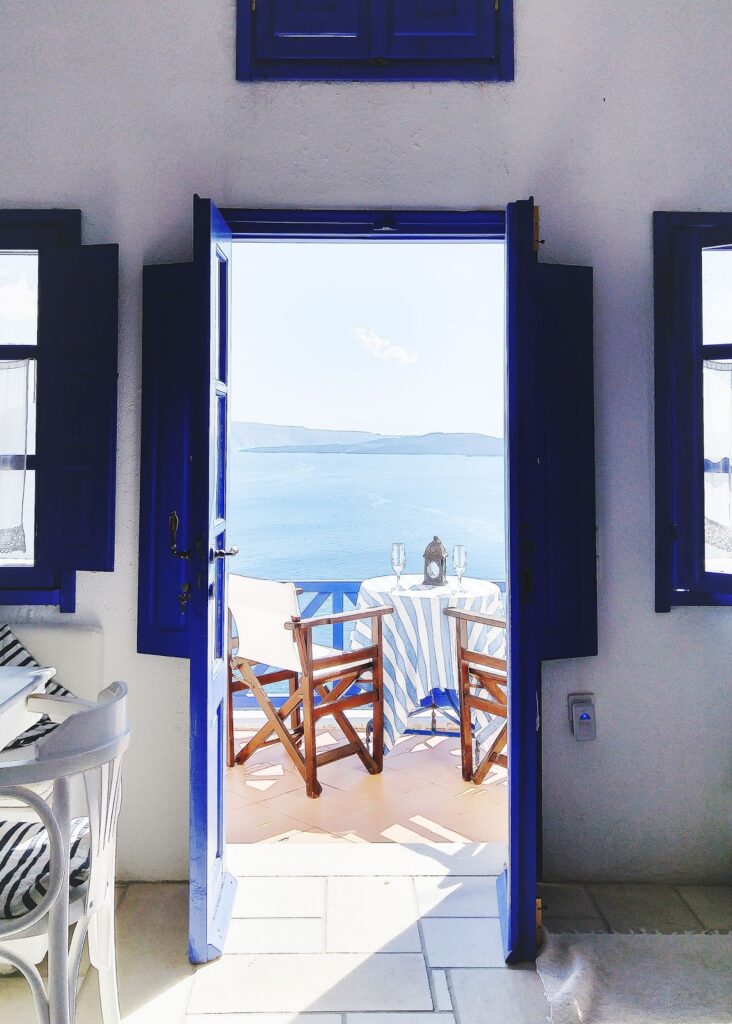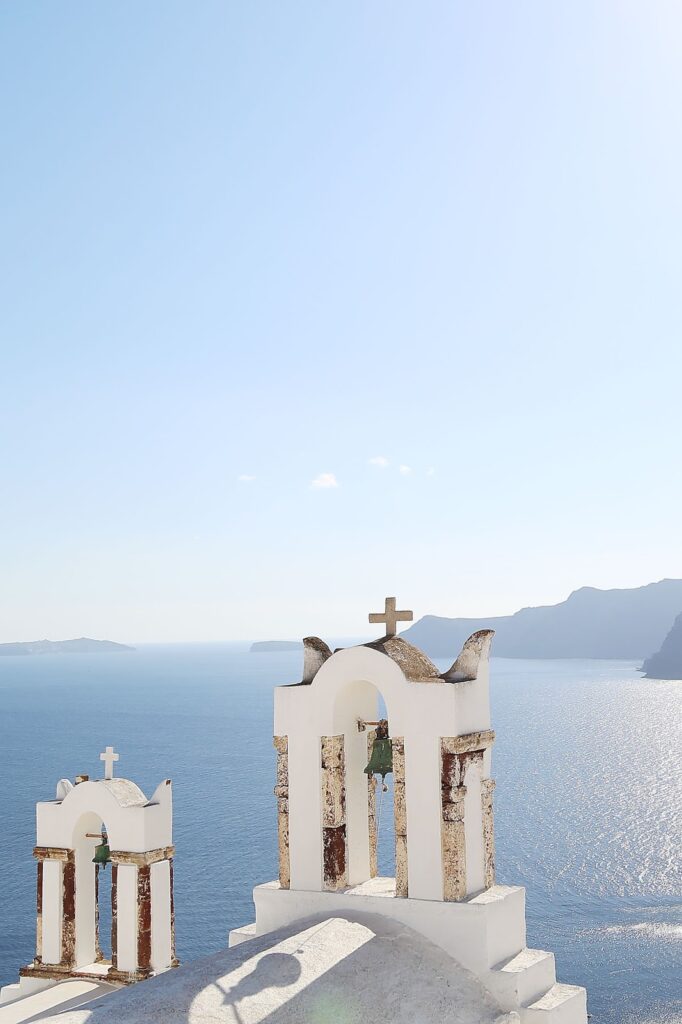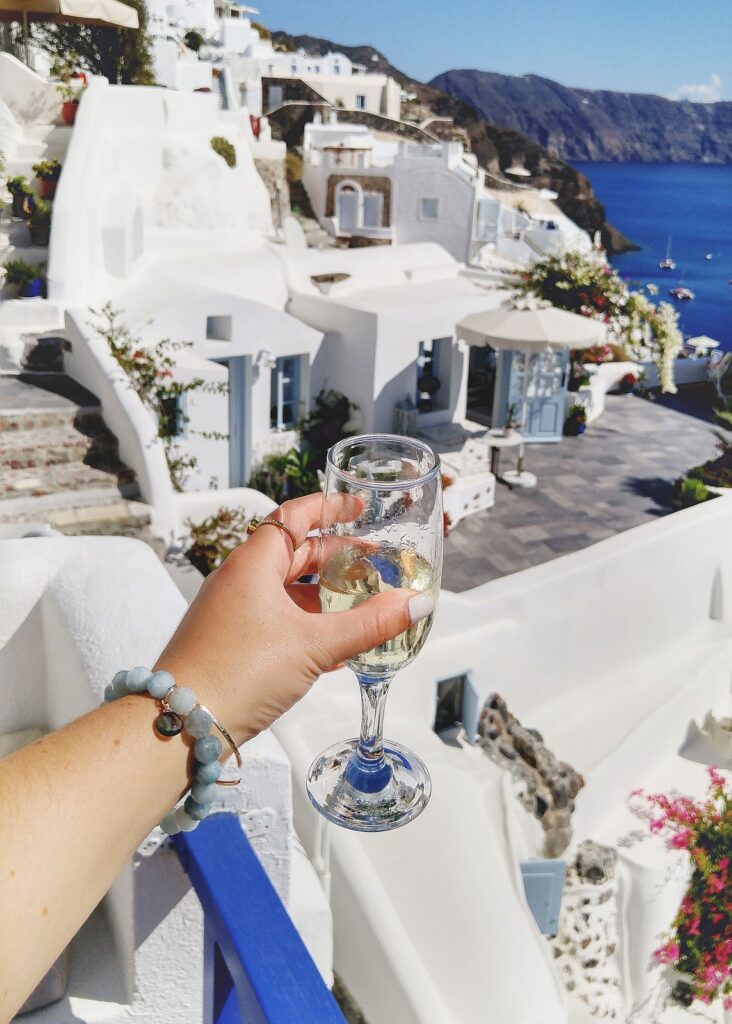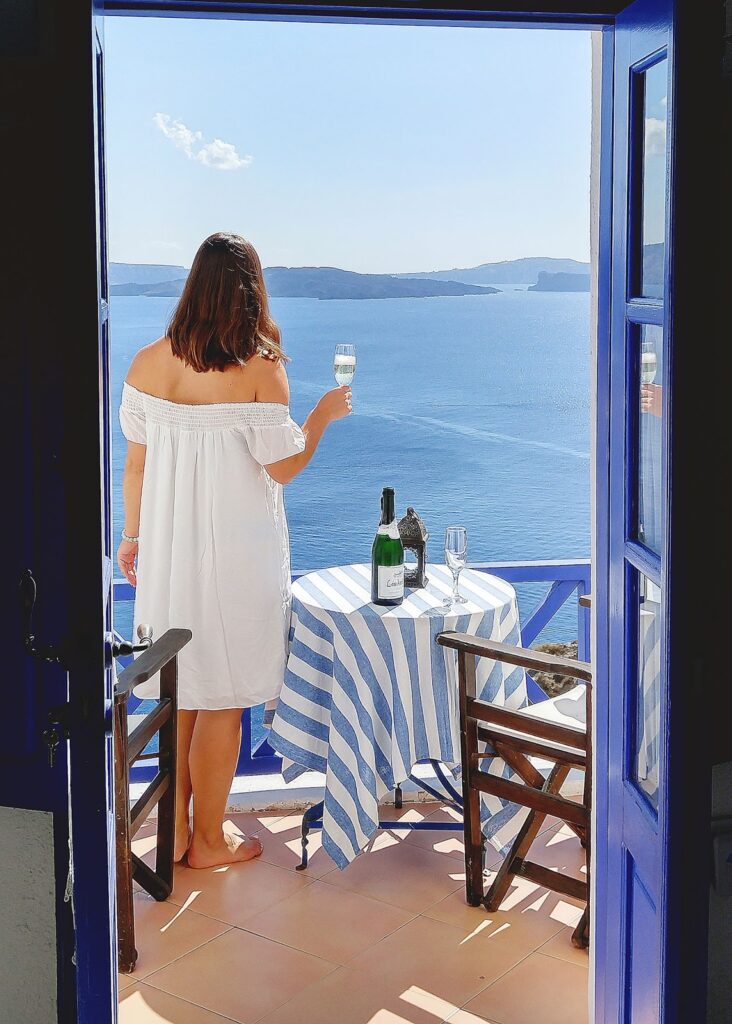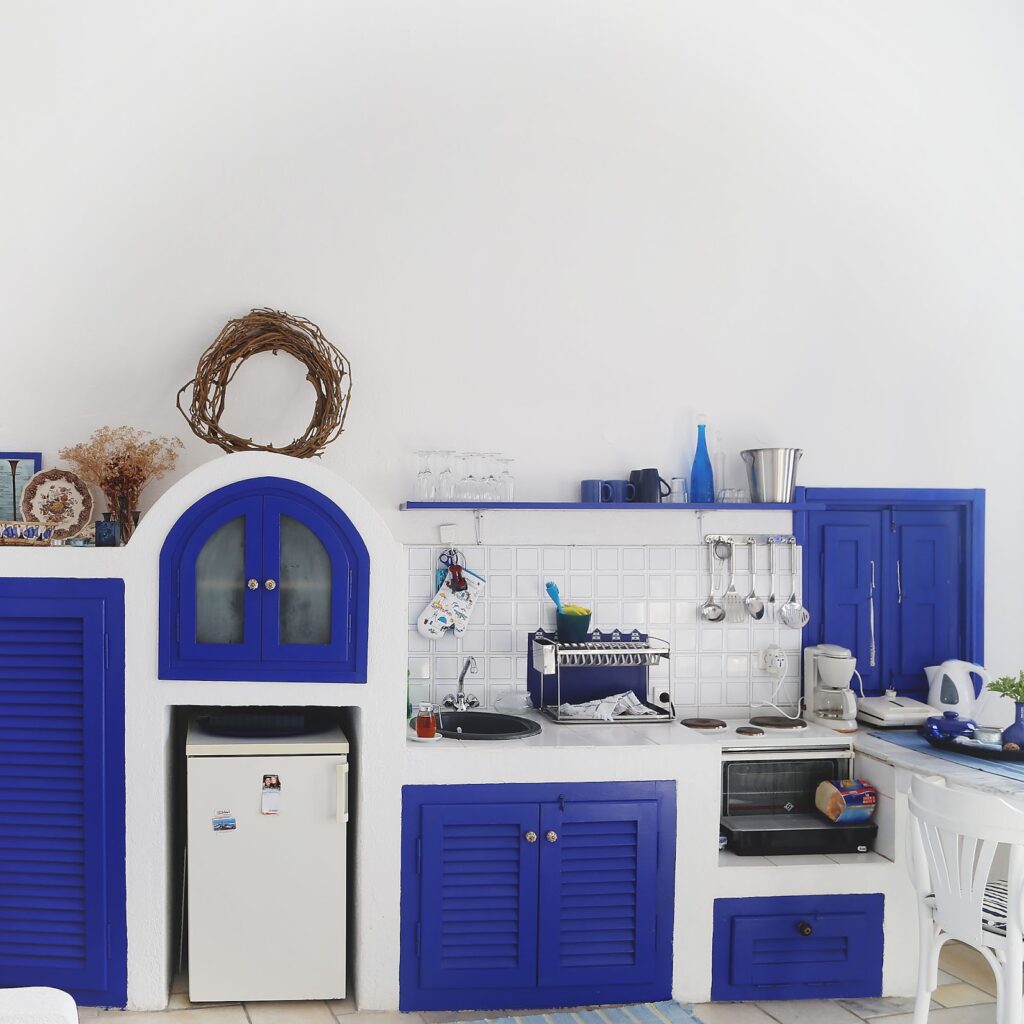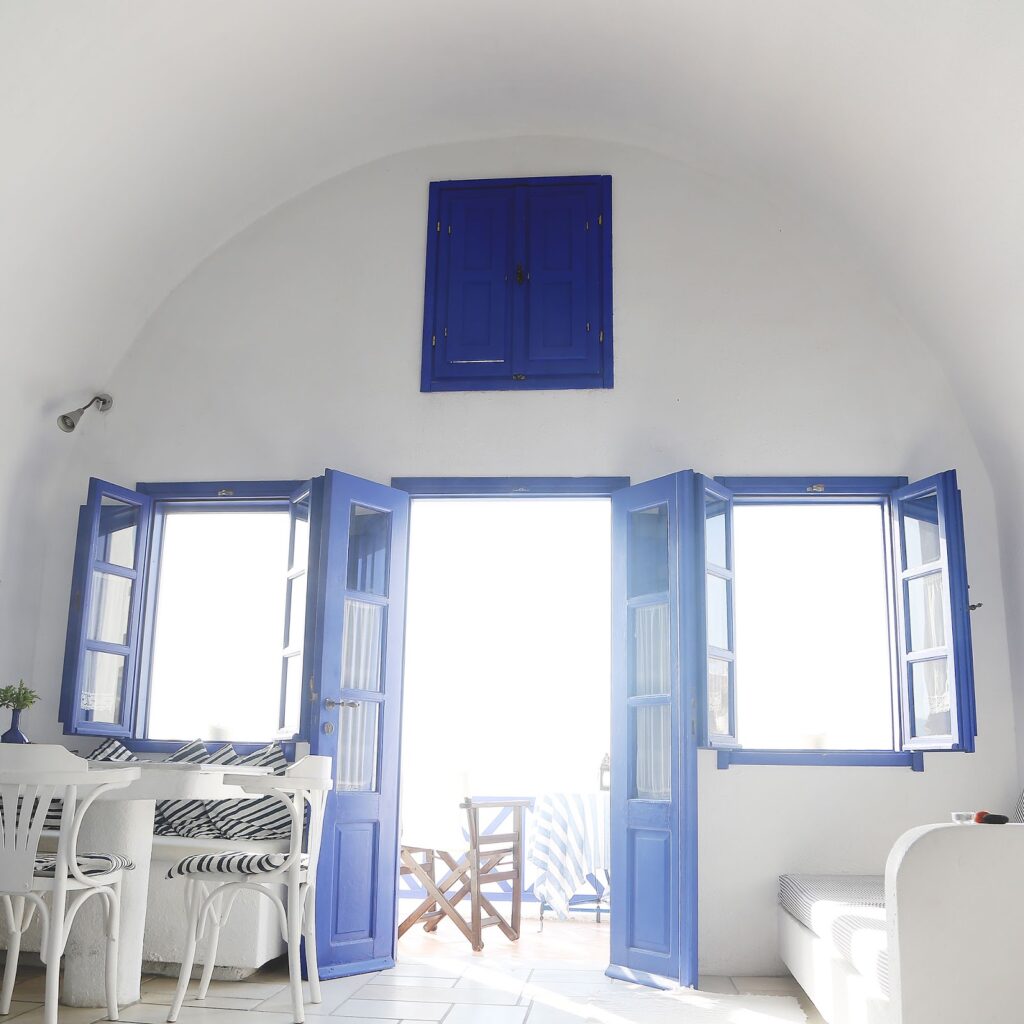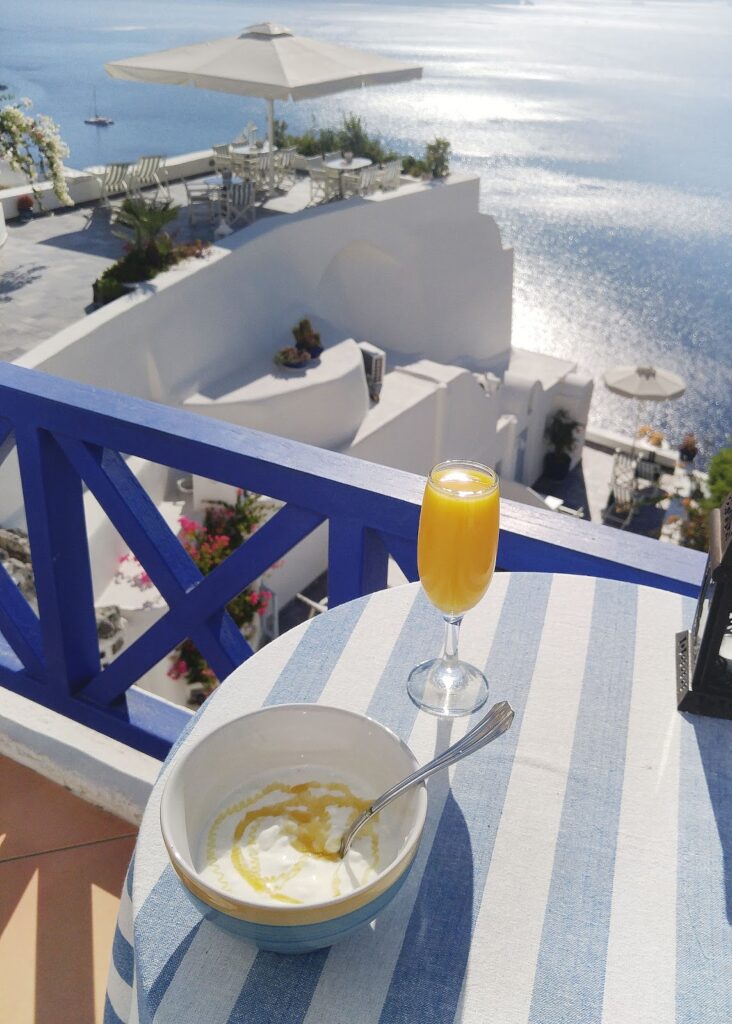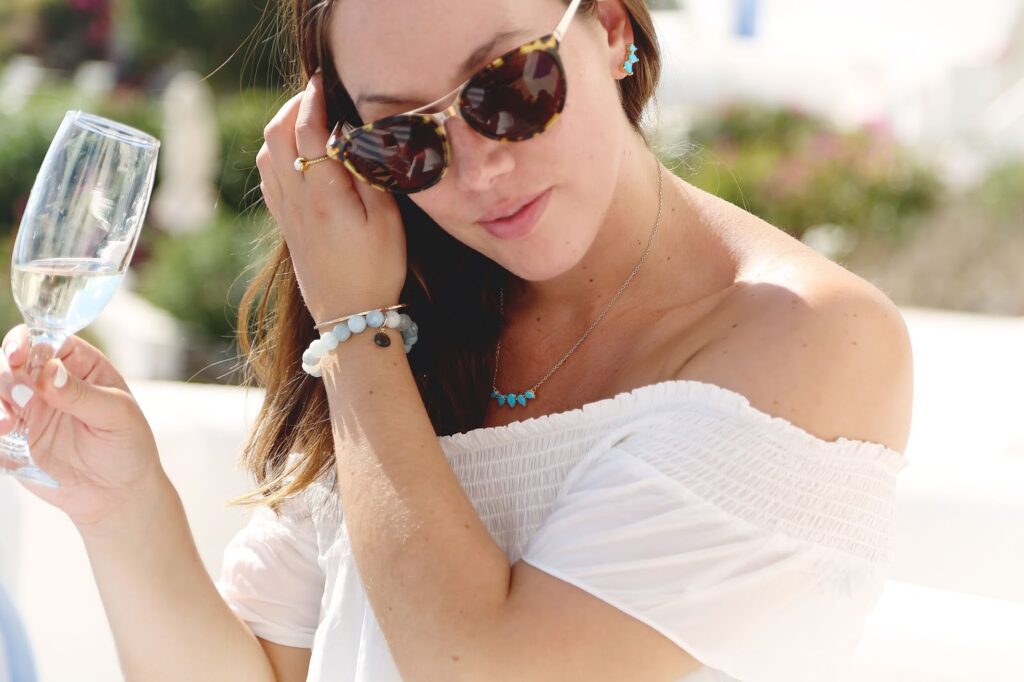 We arrived in Santorini after taking the ferry up from Crete and were already blown away by the incredible views of the caldera all around us – I'll be telling you more about Santorini's amazing landscape and history in a later post but for now, just believe me when I say it's truly breathtaking if you haven't been before.
Not thinking it could really get that much better, we're met exiting our taxi by the dynamo Tara, who we both instantly fell in love with. Full of energy and heart, she was the perfect ambassador for
Ifestio Villas
, bringing us on an amazing tour of our area in Oia before we were swept inside our stunning villa.
Located just steps away from the iconic sunset lookout point and surrounded by the most stunning views, we honestly had to stop and stare in awe when we saw the views from our patio. Those pictures do not even remotely do it justice – it was truly one of the most beautiful views I've ever experienced in my life.
Once we caught our breaths, the lovely Katerina (who has a heart of gold – well, both of them do, they were both beyond!) met us inside our villa and made sure we had everything. We were beyond touched with both of their attentiveness, kindness and sweetness – we immediately felt like we were staying with family.
Tara gave us an itinerary each day based off of our wants and desires, also taking us through the whole history of the island quickly and making sure we knew where to go to discover more. This was the part that really set them apart (though coming in to a welcome gift of fresh food and champagne was already so incredible!). Both Tara and Katerina really ensured that each of their guests experienced the island, offering not just an incredibly beautiful and comfortable villa to luxuriate in but also ensuring we had everything we needed and were able to really discover Santorini.
When we left, they gave us each a parting gift, which was just the perfect way to end the most amazing few days staying with them in Santorini. Learn more about
Ifestio here
and please, if you're thinking Santorini, you absolutely
must
 stay with Katerina and Tara (and tell them Alex sent you!).