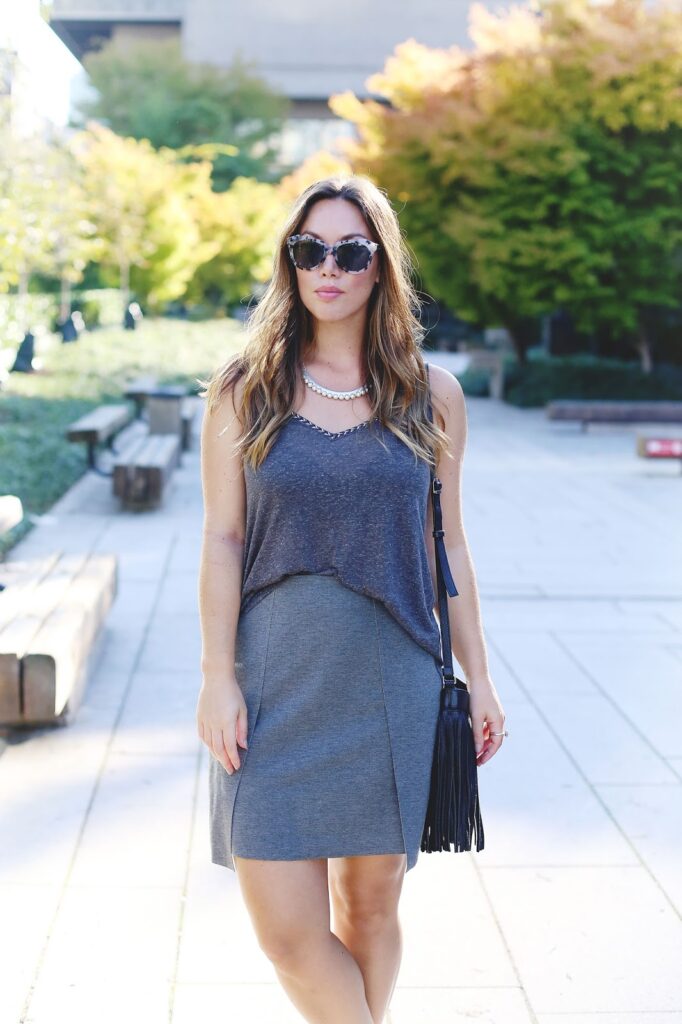 Happy Saturday! We've been enjoying a nice little heat wave here in Vancouver the past week or so and today is no exception. I'm a fan of the sun so no complaints here, but it does put all that fall style I had lined up on hold for the time being. Fortunately, with a couple strategic additions (whether in the form of baubles or accessories), even the most basic summer look can still feel, well…a little bit more than just a basic summer look! If you're also roasting away and biding time until you can break out the knits and scarves, I have 3 tricks to elevate a basic look after the jump.
Click through to read more
!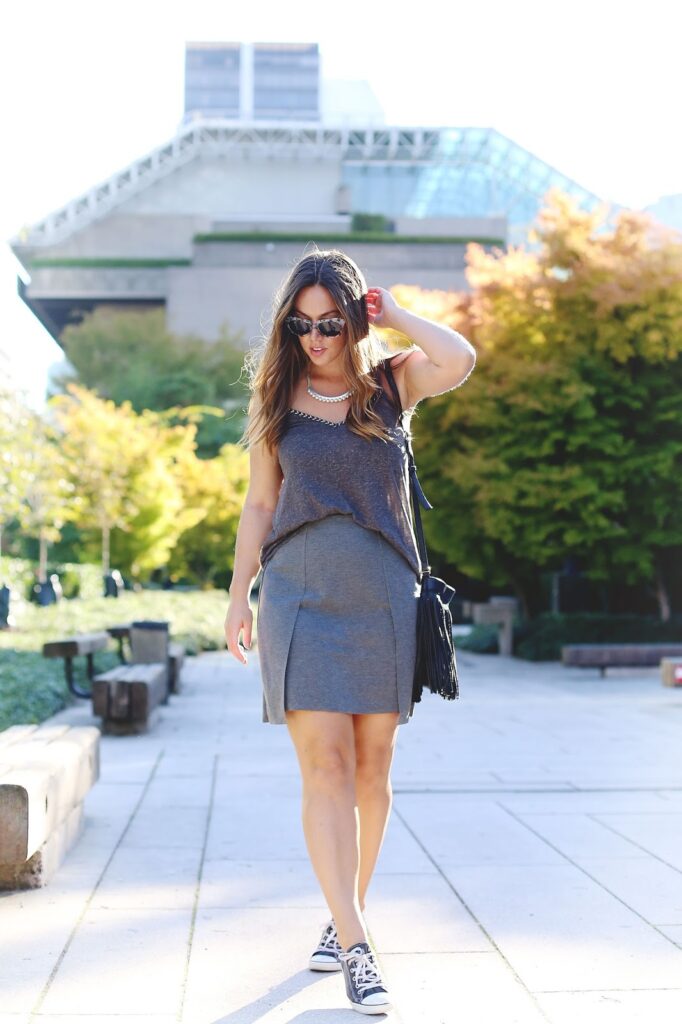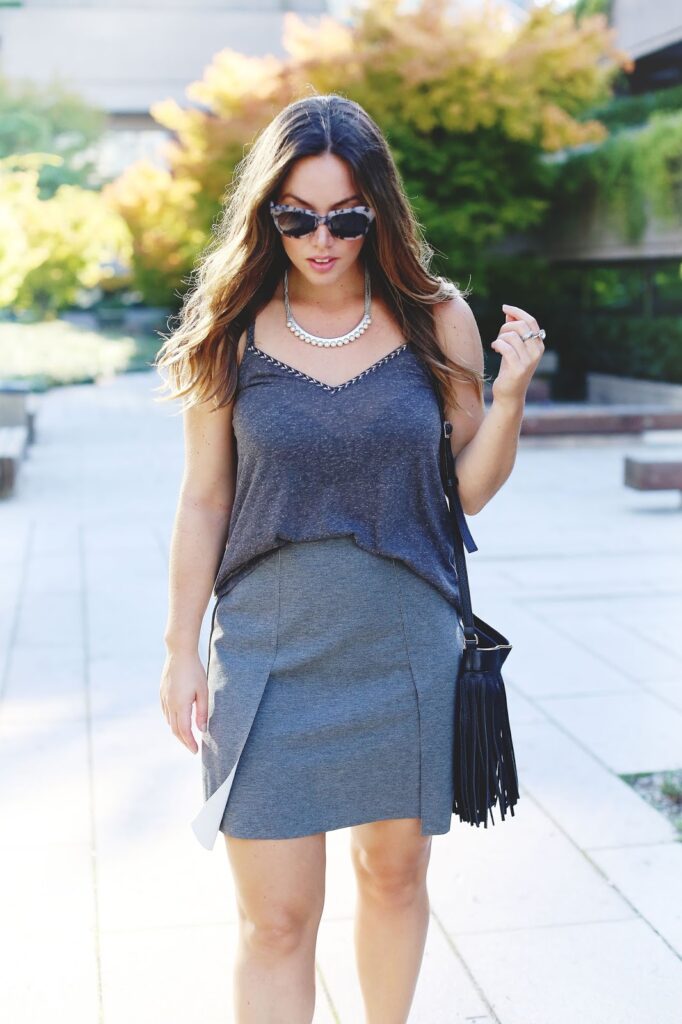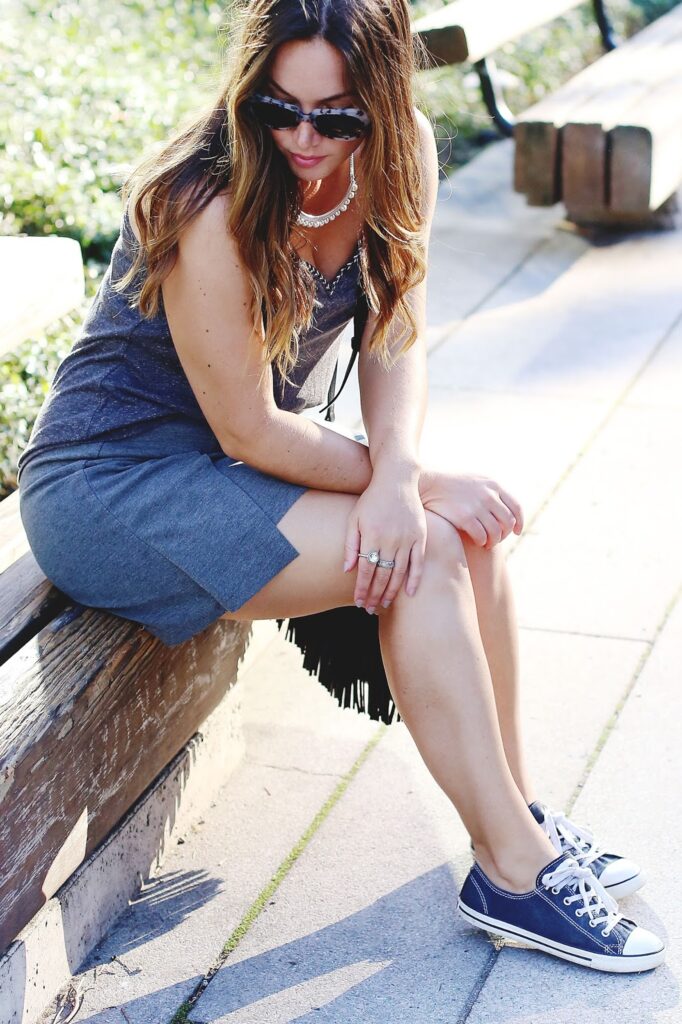 1. Make an unexpected swap.
I mentioned last week that all I can really wear at the moment are sneakers as it is, but quite frankly, I love taking all my classic summer uniforms this week and giving them an athletic spin. It has helped keep me interested in my summer wardrobe, even if I've worn everything now to death!
2. Play around with tonal styling.
I've worn this tank top repeatedly all summer with denim cut-offs, airy linen culottes, etc. Fabric-wise and cut-wise, there's nothing revolutionary about it (though it is a really cute basic!) but paired with a grey skirt and grey shoes, it's given some major visual interest thanks to the grey-on-grey colour palette!
3. Have fun with your jewelry.
While lingering summer heat means you've got to make the most of your summer wardrobe a little while longer, the easiest update in the world in the form of baubles will keep all your daily #ootd's feeling fresh. I love the steely silver of the pieces I'm wearing here with my tonal grey look, but have also been dreaming of custom pieces like
MATY's Bijoux sur mesure
, which are a surefire way of effortlessly elevating even your most-worn summer #ootd. The best thing is that investing in a piece from
this famed French jewel retailer
means you can not only add a special touch to your summer/summer-fall transition looks now, but you can wear it well into the colder weather months too, particularly during the holidays when special pieces are so necessary!
And with that, I'm off for my second swim of the week – recovering a bit more each day and so happy about it! I was getting upset yesterday about the pain and all that but then realized that this time last week, I was literally hardly able to walk, and now I'm hitting the pool pretty regularly and walking long distances. Stoked! Happy weekend lovelies!
A big thank you to MATY for partnering with me for this post.