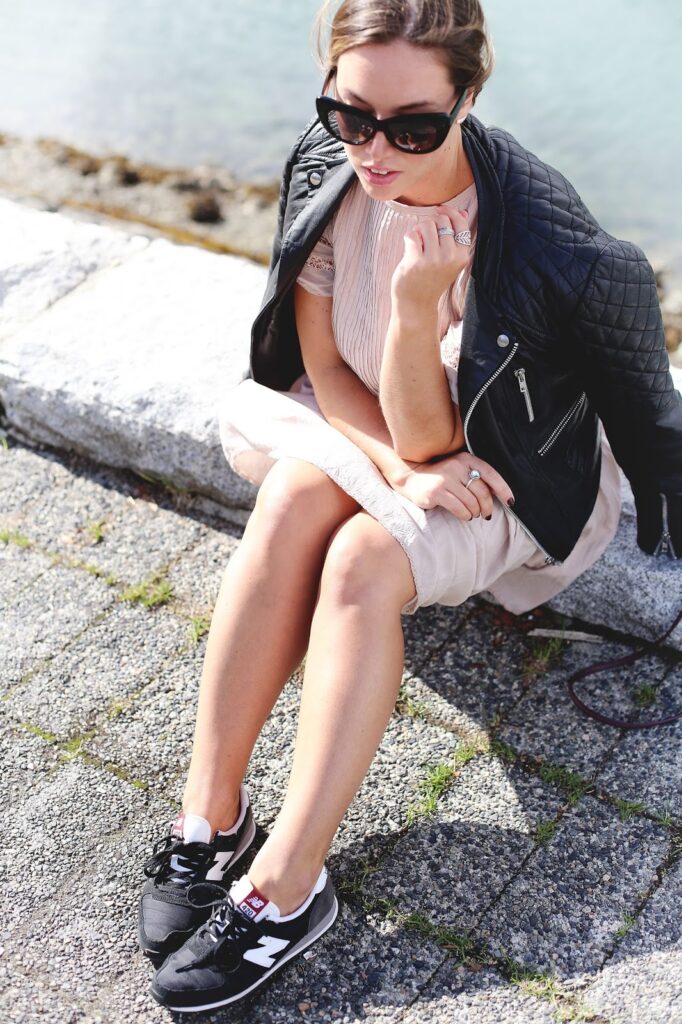 I've been stuck to sneakers these day (slow but steady recovery after my back injury, thank you again for all your sweet messages!), but my new injury-induced style limitation has actually helped give my summer-fall transition #ootd's a new sporty edge. In fact, I've discovered my new favourite style combo thanks to my somewhat less-than-amazing physical state right now – silver lining, people!
Click through to read more
!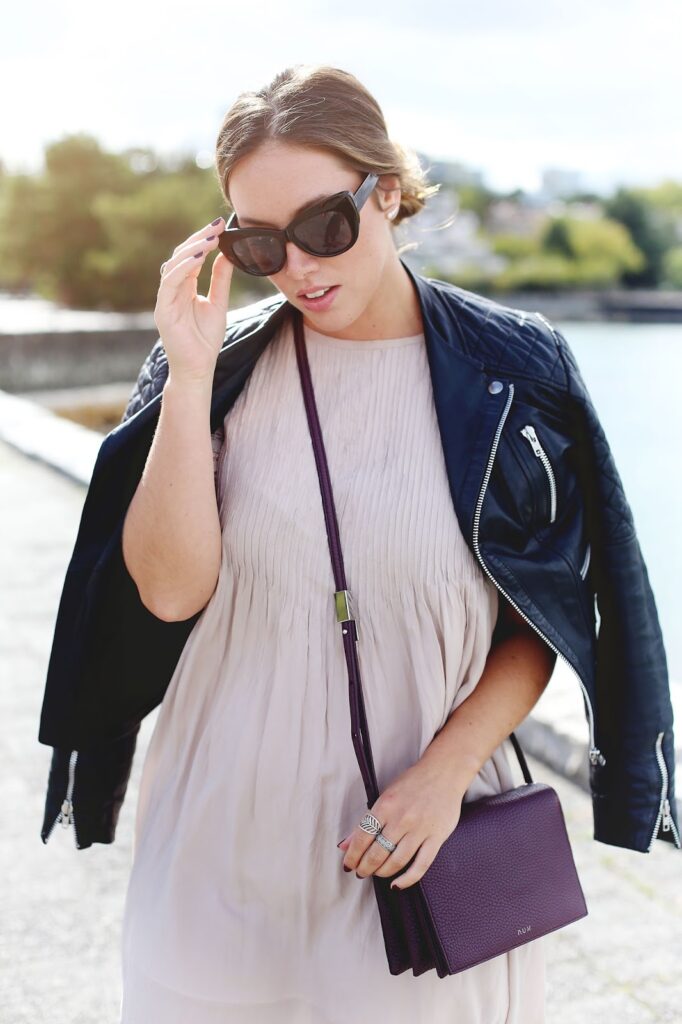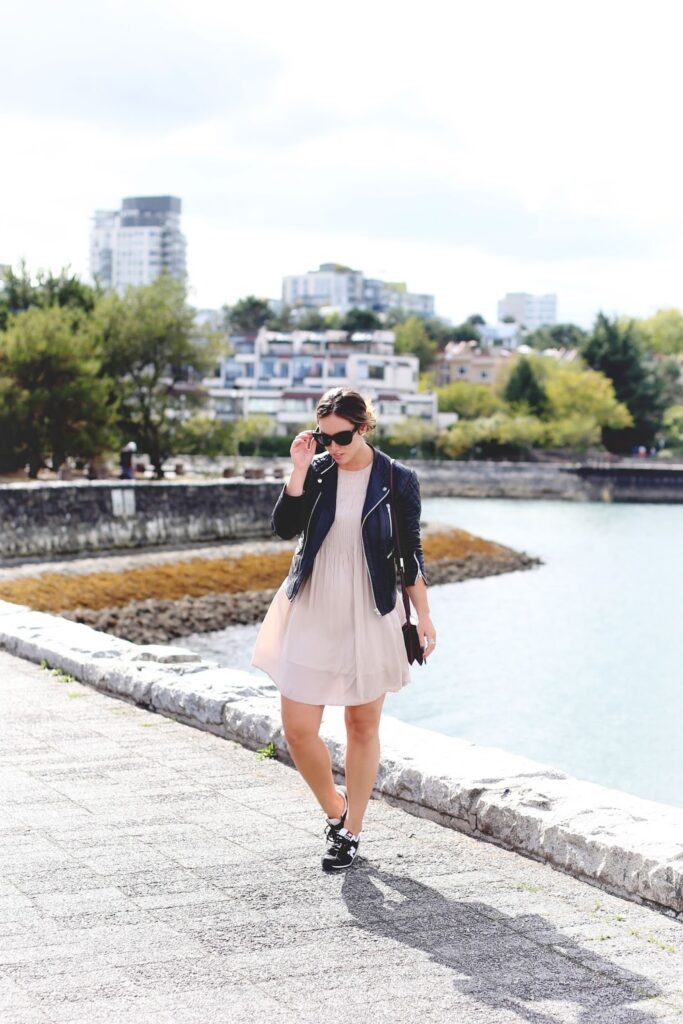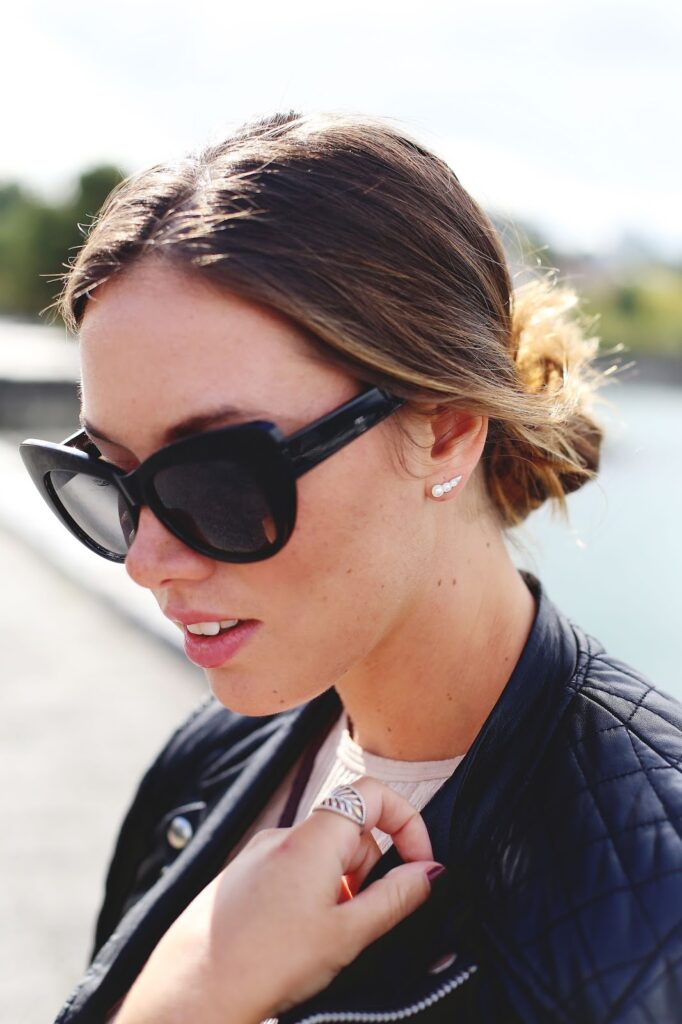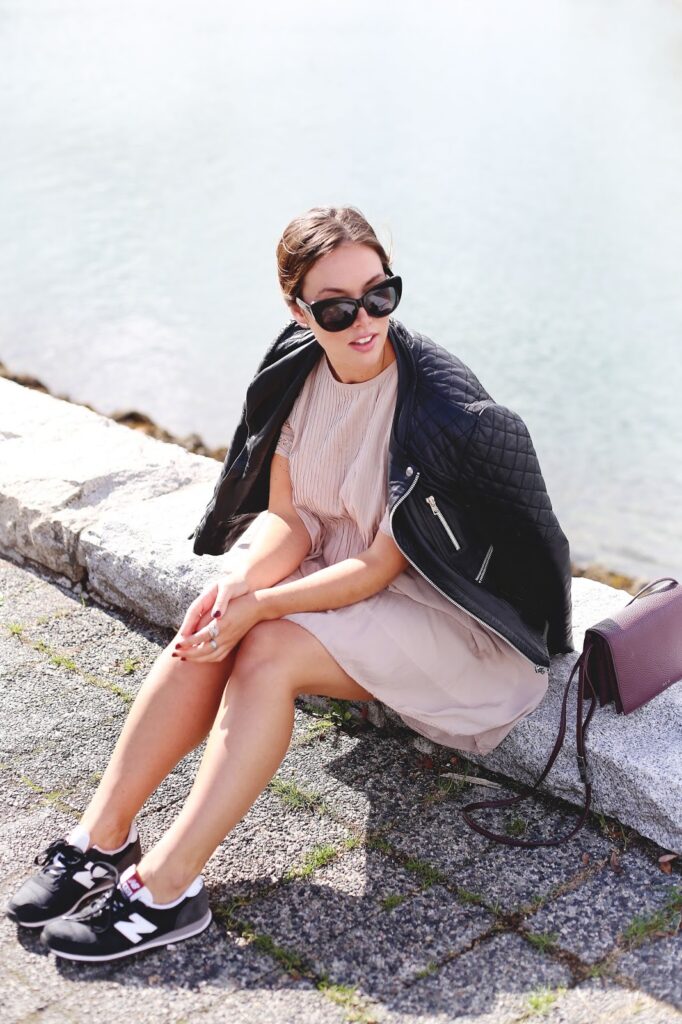 Grab your favourite summer dress (I love this mauve tone with oxblood and other similarly rich fall shades), your leather jacket and sneakers, et voilà! Sport-chic style at its best and you likely have everything in your closet.
By the way, both this dress and the bag are available at Aritzia's warehouse sale which just launched
today
! I wrote all about it
here
but you can get more details about the sale
here
too.
I would be there guns blazing if I could (seriously, I got a preview and the pieces are beyond) but while I'm recovering every day, I still am needing to take it pretty easy. I have a Whistler getaway this weekend that I've desperately worked hard on my recovery for so that I wouldn't have to cancel but know I'll need to be moving veeeery slow regardless. Anyone ever suffered from a sprained back or IT band injuries? Give me your tips in the comments below!