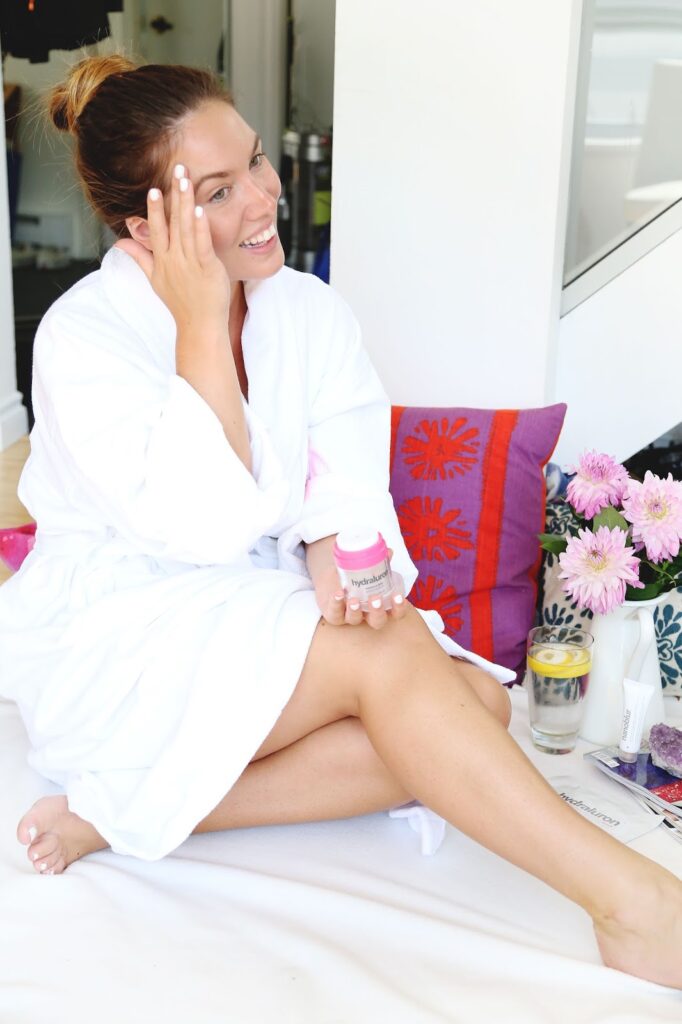 As you guys might already know if you follow me on Snapchat (@tovogueorbust), I injured my back and IT band a couple weeks ago and it took a bit of a turn for the worse earlier this week, complete with an emergency trip to the physio and lots of other dramatic occurrences. It should go without saying that I've gotten quite cozy at home since I'm limited to just short walks outside right now, and quite frankly, while I can't wait to be up and running again soon and back to my training, the positive side of all of this is that I've spent some really quality time on my beauty routine, curled up with my favourite
Indeed Labs™
products and lots and lots of tea.
Click through
to learn more about my favourite products from this fabulous skincare brand and how you win a gift set yourself!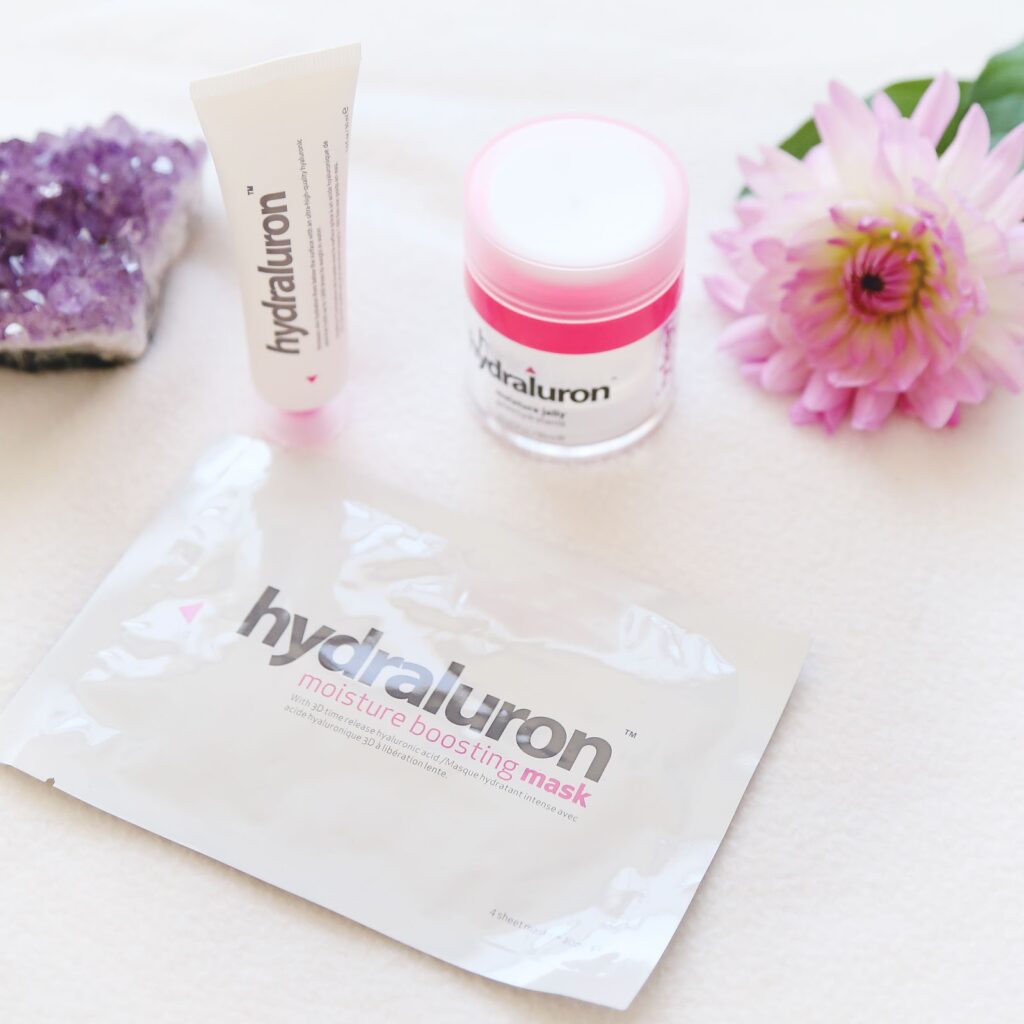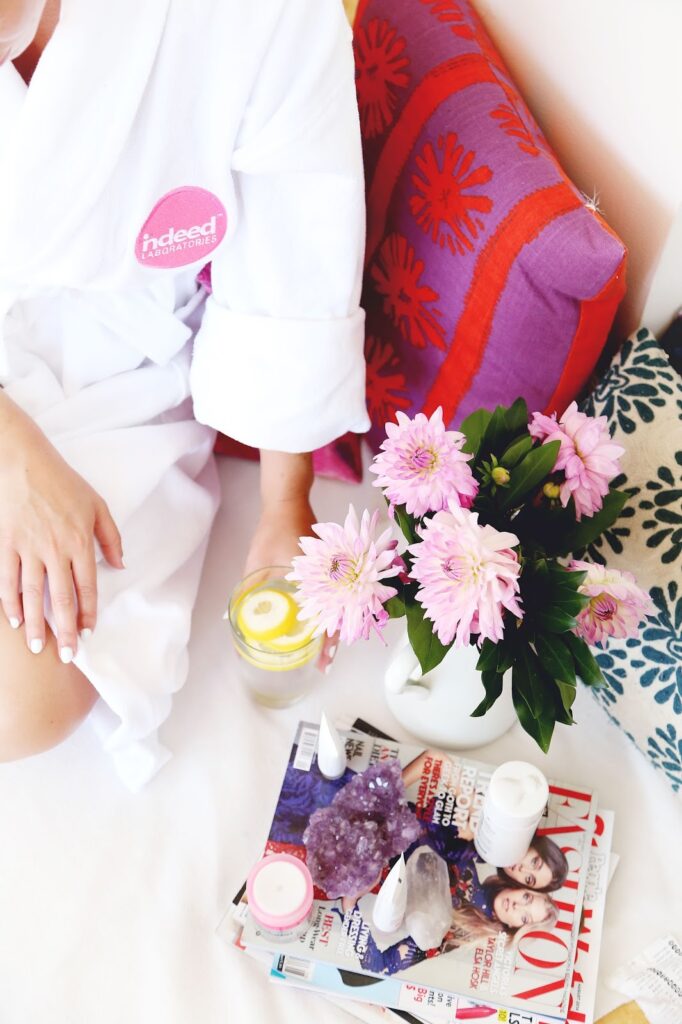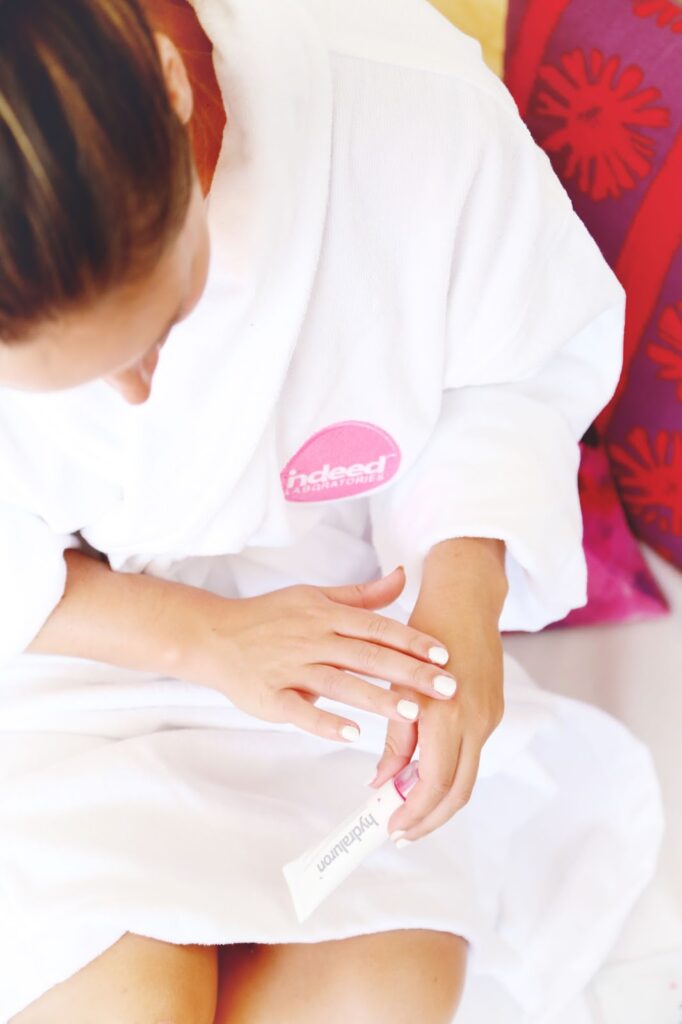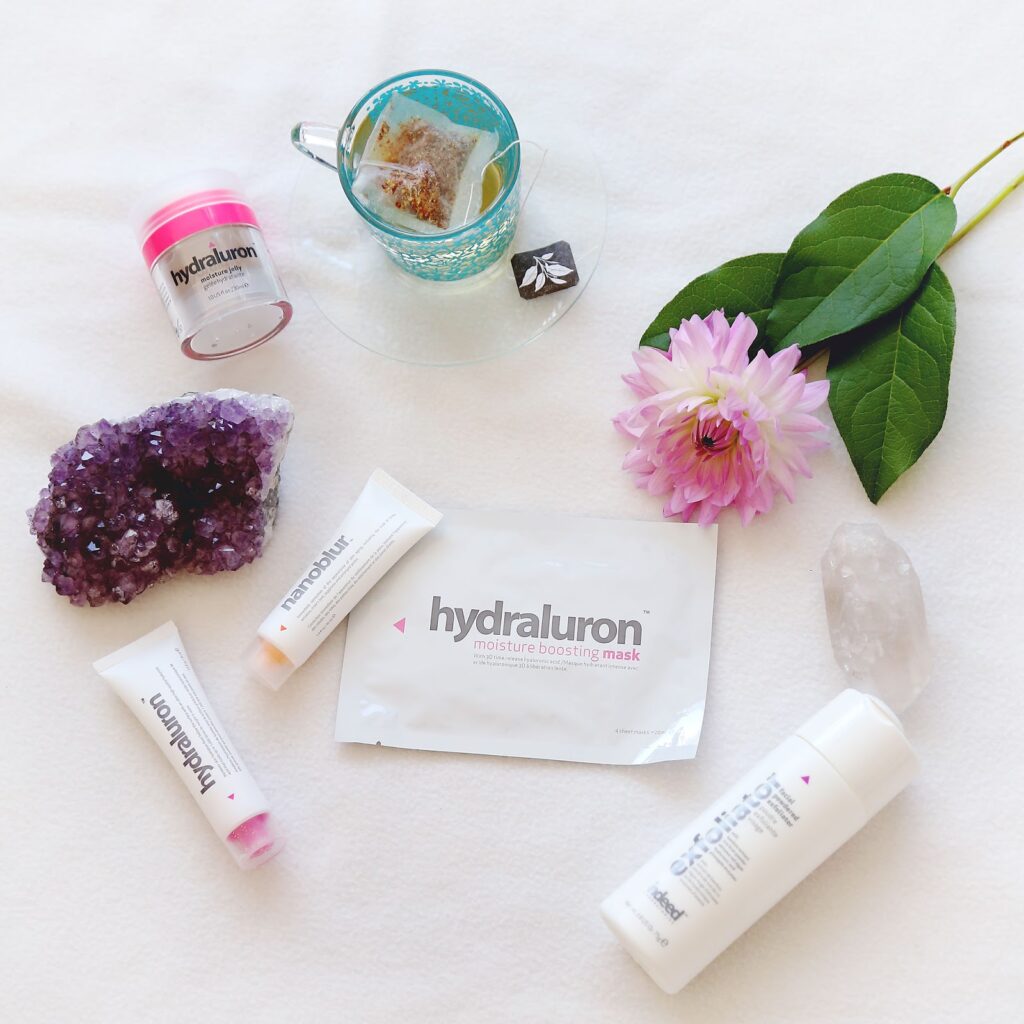 This amazing Canadian brand (available exclusively at
Shoppers Drug Mart
) has such a great range of products to choose from, though I'm pretty obsessed with the amazing ones I got to test out. From
the Hydraluron line
(including an incredible
Moisture Mask
,
Moisture Jelly
[which has the best dispense system ever] and the serum) to the
Exfoliator
to last but not least (and my personal favourite), the miracle-working
Nanoblur,
the whole line is perfect for a girls day or night in. Fill a big pitcher with lemon water, put on the kettle, throw on some great tunes and get cozied up in robes with some of your favourite girls. Believe me, it did me wonders for my spirit this past week!
If you're keen to try out the whole set
and
this incredibly cozy
Indeed Labs™
branded robe (and I mean…why wouldn't you be?) you can enter this contest below – only 11 days left so enter now! Good luck and happy pampering!
completely my own based on my experience.