I may not be the marrying sort myself, but still…what's better than a wedding!? Vows of love, celebrating people you care about, dancing till you need to kick off your heels, and of course, the style. While there's a lot of talk about what
not
to do when attending a wedding, really, by following just a few basic style parameters out of respect for the bride and groom, you'll have a dress that you'll feel like a million dollars in (and that hopefully, you can wear again and again).
Coquitlam Centre
and I are sharing how you can get
#FreshlyDressed
for your next wedding in style, complete with 5 easy tips to nail wedding guest style!
Click through to read it all
!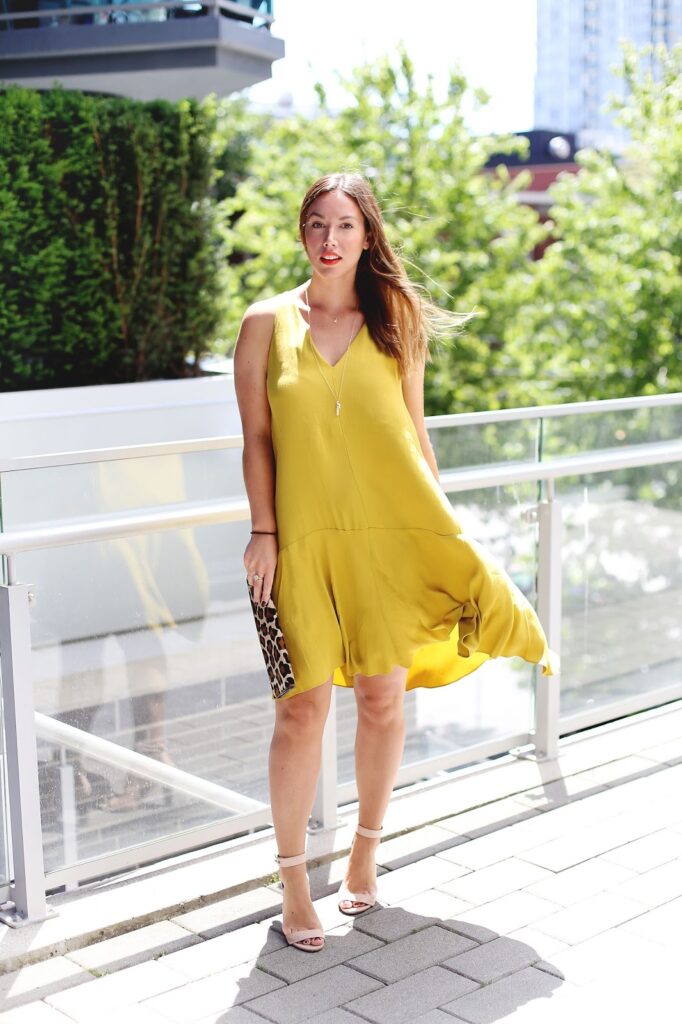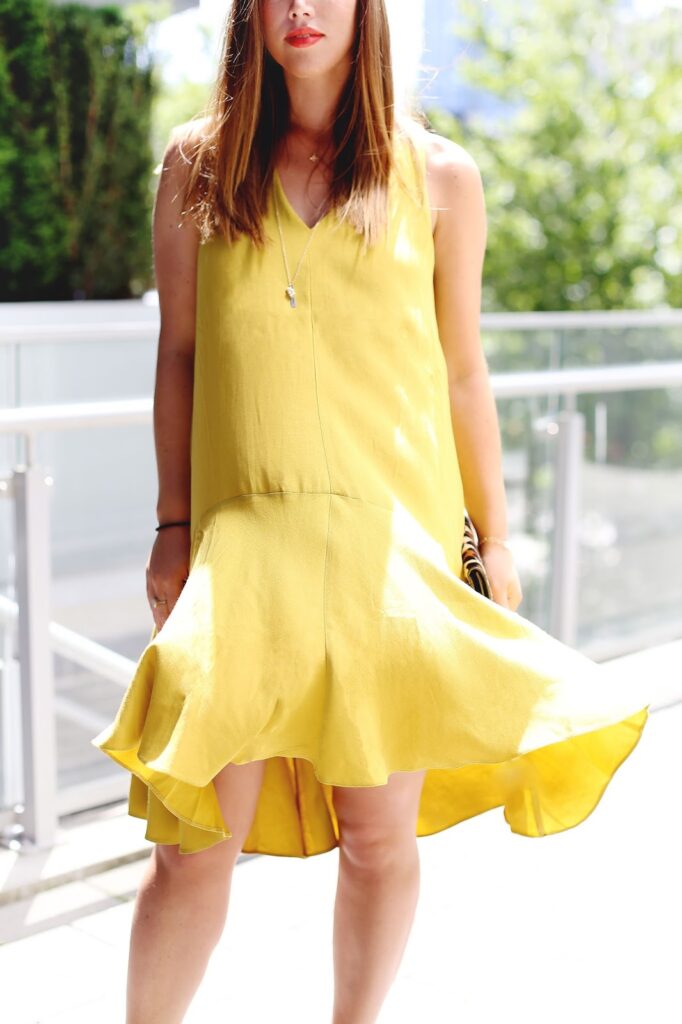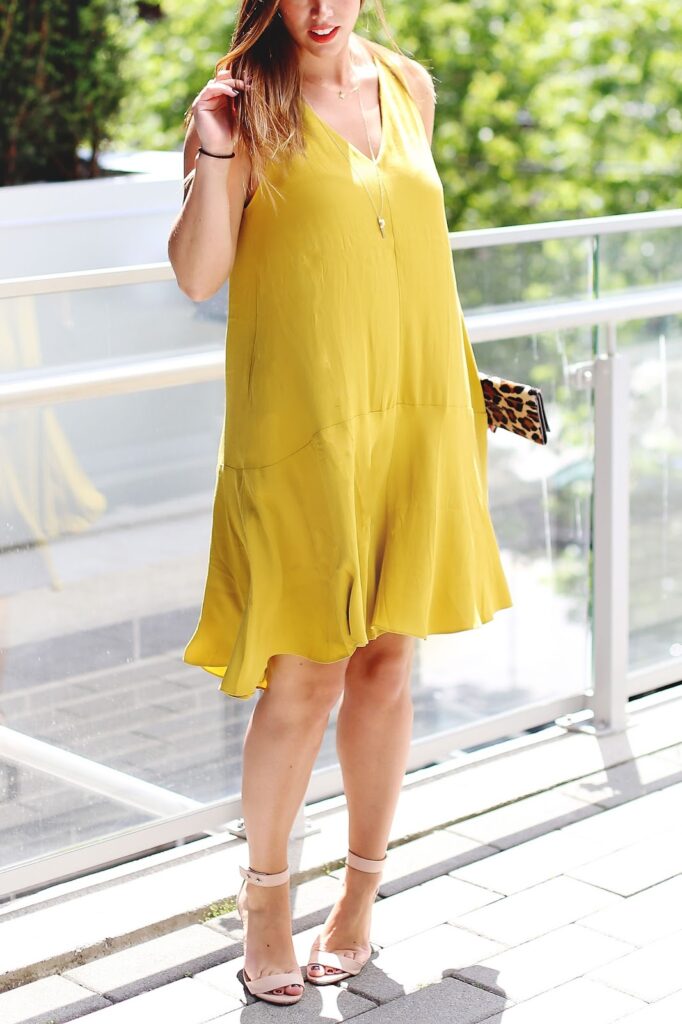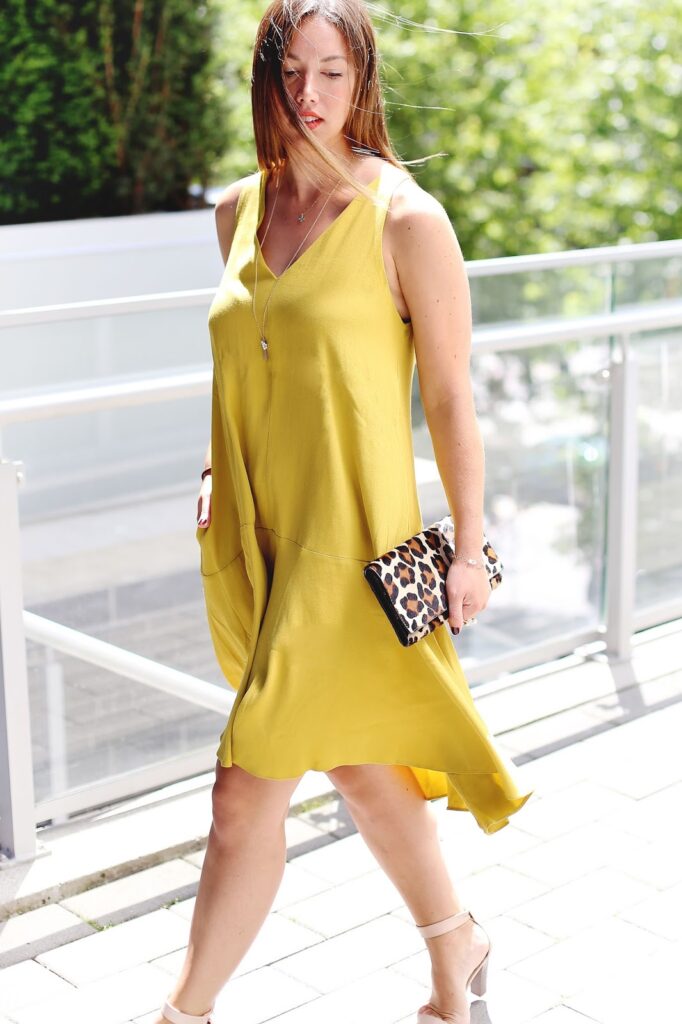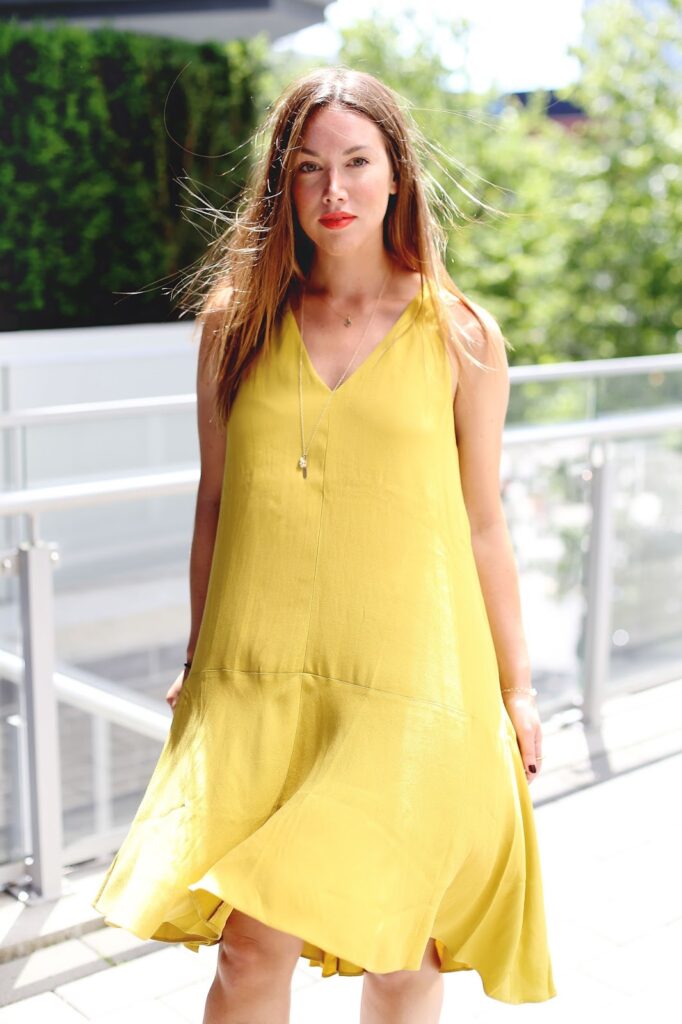 Photos by Emaan
1. Think comfort.
This may just be me, but at a wedding, part of what I most look forward to is eating (I have a very…"healthy" appetite). I also find weddings are actually pretty active, from moving from venue to venue to (of course) dancing your butt off later in the evening. That's why a swingy dress like this one will always be my pick over a constrictive silhouette – fit-and-flares are great options too (they hide food babies in a cinch) but personally, I wouldn't go for a pencil skirt or sheath unless like Melissa McCarthy in Bridesmaids, you
"physically don't bloat."
2. Be colourful.
While style has generally moved towards more of a muted colour palette over the last few years (and quite frankly, I'm all for it in my day-to-day dressing), a summer wedding in particular is the time to reach for that coral, scarlet red, cobalt blue or chartreuse dress. All the colours you skip over in favour of black? This is their time to shine. Best of all, if you can find a bold colour that works cross-seasonally like this number I'm wearing here (what would you call this…daffodil yellow?), then you not only can break it out for any other weddings in the fall/winter/spring months, but you can also wear it casually during the colder weather seasons. Can't wait to wear this with booties, a leather jacket and a huge scarf in the fall!
3. Go for a stacked heel (or pack flats!).
If you guys have been following my blog for awhile, you probably have seen these J.Crew stacked heels (not in stock anymore but
these have a similar heel
!) more times than you can count. That's because they are the
perfect
summer neutral (seriously…invest in a nude heel if you haven't already), they are beyond comfy and they kind of go with everything. I've danced the night away in these babies a million times and in terms of cost-per-wear, they have more than paid themselves off. If your heart is set on some less-than-cozy but stunning footwear, pack a pair of collapsible flats/sandals into your clutch/handbag so that at least you have a stylish alternative when the discomfort becomes too much.
4. Ladylike rules.
I've found opting for a ladylike dress is not only the easiest option, but the most appropriate and respectful choice too. Wear something figure flattering of course, but if there was ever a time to not have your cleavage hanging out or your dress barely covering your bottom half…well, a wedding would be it. But I mean, just never do that period, except for maybe in Vegas. On the other side of the spectrum of what-not-to-wear, also don't show up looking too casual, unless the wedding calls for casual attire (and even then, you can still make a pretty piece like this casual enough to work). What I love about a ladylike dress too is that it will not only work beautifully for a wedding, but you can toughen it up (see point 2 for my fall style approach with this yellow number) or make it casual in your day-to-day style down the road. My most girly pieces are often the ones I seriously layer up the most in the fall/winter to add some contrast to my tougher cold-weather pieces.
5. Heatproof your hair & beauty.
Has anyone else noticed that weddings are…hot? Like literally. Hot. I run very cold and yet I somehow always need to step outside if it's an indoor venue or find a patch of shade if it's an outdoor event. Naturally, in the summer that's all exacerbated even more, so really know your hair texture and skin type well and work around it. I have very straight, fine hair so rather than going for my usual wavy style that will inevitably collapse, I literally ran a flat iron over my tresses and that was that! Sticking to my natural texture helps keep that wilted look at bay, and if it gets too hot, I could easily spin my hair into a fuss-free but chic low knot to keep my neck cool (I find this knot works best when my hair is in its natural straight state anyway). Beauty-wise, I added a couple lashings of waterproof mascara and filled in my brows but otherwise kept the eyes bare – a combo of crying and heat would make my eyes a danger zone otherwise. Finally, in the summer, I can't emphasize the beauty of a strong lip enough. Not only does a strong lip look amazing against sun-kissed skin, but it actually works amazingly with dewy skin (whether the "dewy" element is intended or brought on by the heat) and very minimal eyes.
Whether you're looking for the perfect dress for your next wedding or for any of the other special occasions this summer throws your way, get
#FreshlyDressed
with
Coquitlam Centre
! I managed to snag this H&M dress for a whopping $60 and not only is it the perfect wedding guest piece, it's also going to get worn to pieces over the course of the summer and well into fall/winter – speaking of cost-to-wear, this one's a winner!