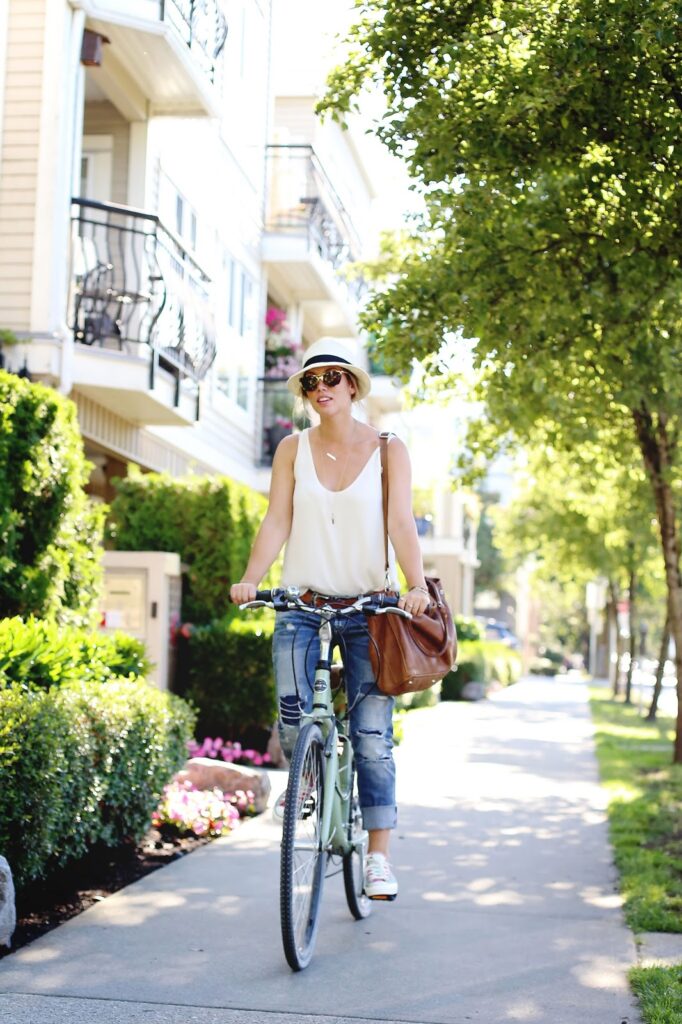 SHOP THE LOOK
!function(d,s,id){var e, p = /^http:/.test(d.location) ? 'http' : 'https';if(!d.getElementById(id)) {e = d.createElement(s);e.id = id;e.src = p + '://' + 'widgets.rewardstyle.com' + '/js/shopthepost.js';d.body.appendChild(e);}if(typeof window.__stp === 'object') if(d.readyState === 'complete') {window.__stp.init();}}(document, 'script', 'shopthepost-script');

JavaScript is currently disabled in this browser. Reactivate it to view this content.
We all have those days (or weeks, or months, or years) where we just feel like plain shit (sorry, poop) about how we look. I like to think I'm a pretty confident person and usually really happy with my body, but the past few days have been really off for me – I've caught myself basically trash-talking myself mentally about how I look, I've been totally put off by wearing things I'm usually confident in and just all in all, it's been a weird mental space that I really don't usually get into, and one I'm desperate to get out of. While I can literally pinpoint exactly what triggered this little episode, more importantly, I think I know exactly how to get out of this headspace, so I thought…why not share it?
Click through
to get my 5 tips!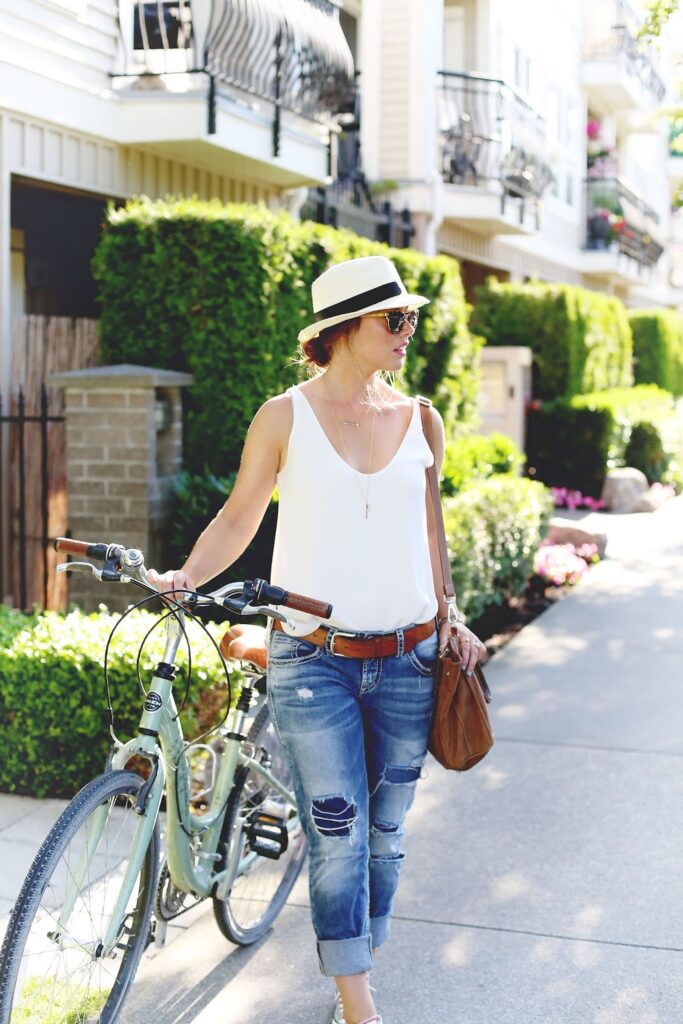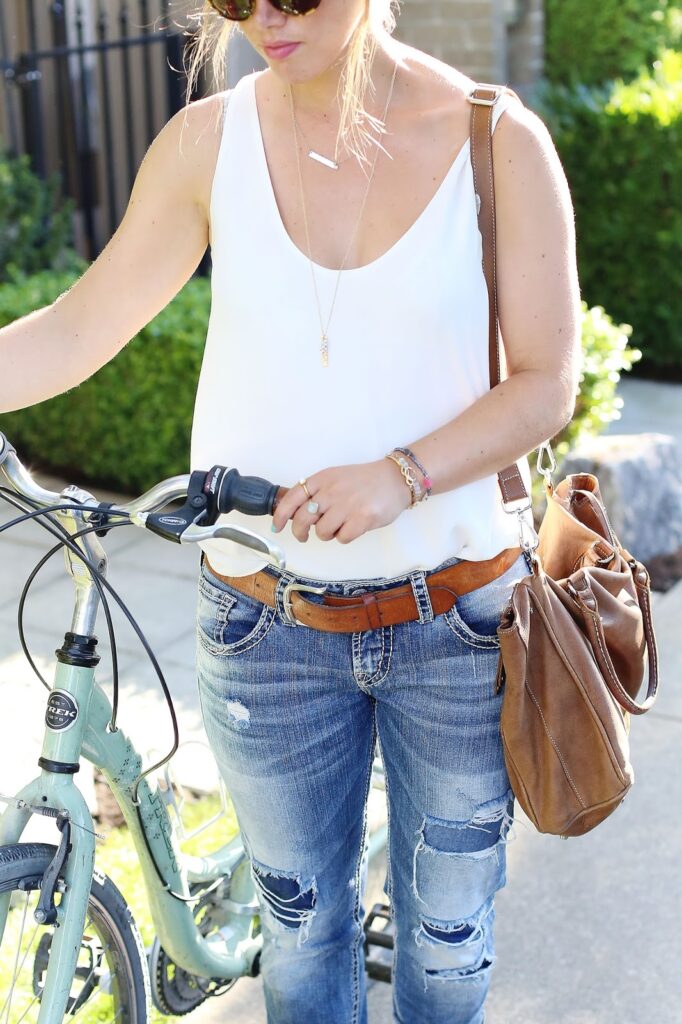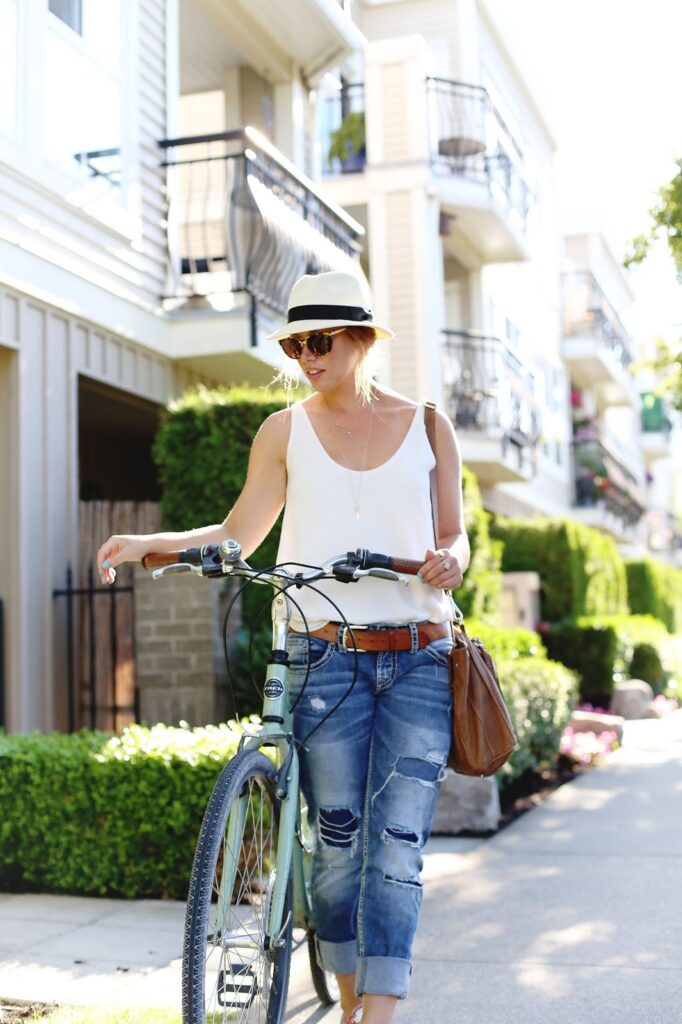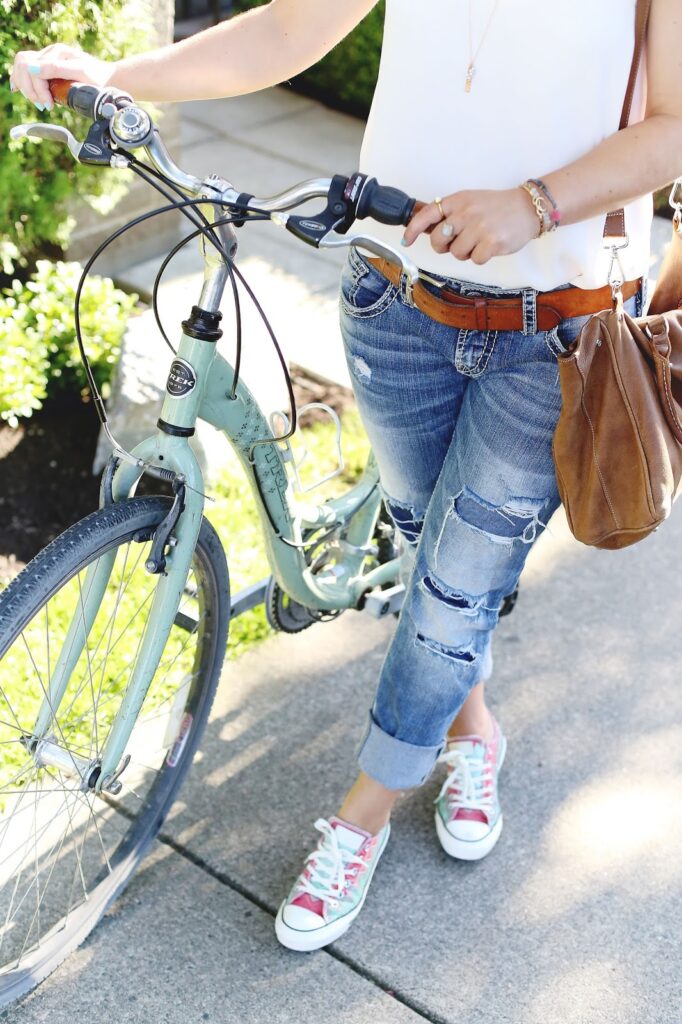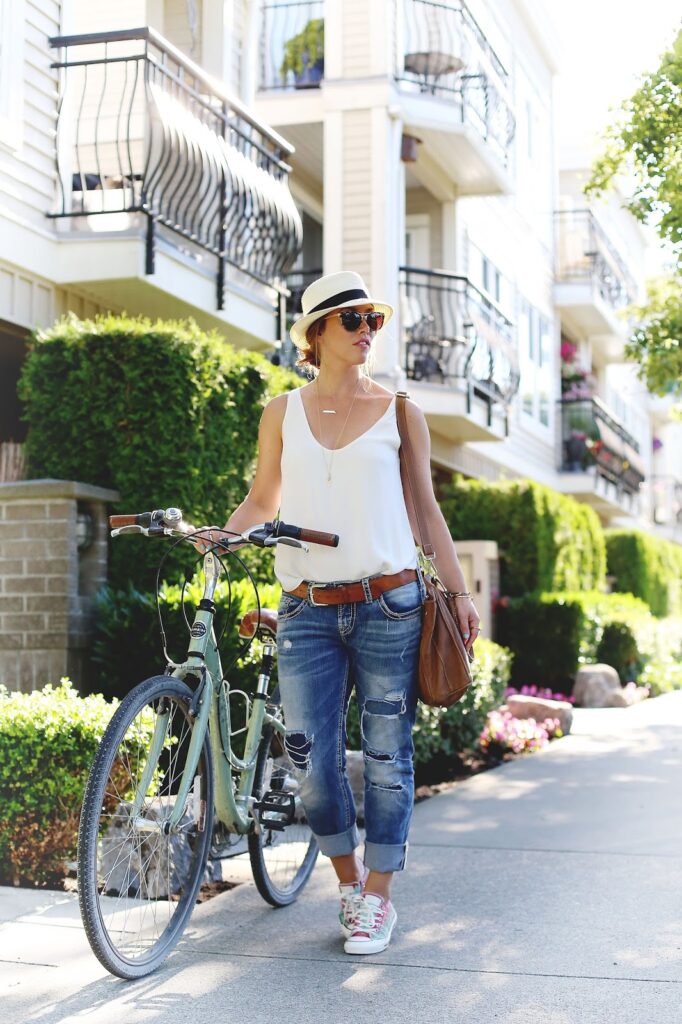 First of all, I know exactly what triggered all of this. Matt's high school reunion was Friday so I drank too much (strike 1) as one does when you're the guest at a reunion, I then was hungover (strike 2) and then proceeded to eat garbage for the next two days (strike 3). I had a flare-up of my old IT band injury a couple weeks ago and have also been travelling a lot, so my workout routine has been a bit limited compared to what it usually is and I've also been enjoying all the treats of summer in general over the course of the past few weeks. All of this compounded together especially with a really off weekend has resulted in me feeling basically bloated 24/7, unsettled and just…yucky.
So without further ado, whether you're going through an off week or have felt like you've been getting down on yourself for longer, my 5 tips for getting back into a body-positive state of mind are:
1. Move
Yes, obviously exercising is good for your body physically, but that's not why I'm including it. I'm a firm believer that nothing in the world gives you as much a sense of control, mastery and confidence in yourself as working out does, not just because you can push your body to its limits and see how strong you really are, but because it clears your mind, pumps out feel-good endorphins and ultimately, shows you that mentally, you're also stronger than you think. I'm also a big believer that "moving" doesn't need to mean hitting the gym and pumping out weights or hitting that spin class (though I love doing both and if you do too, by all means, do it!) – you can play with your friends or kids outside, you can go for a longer walk and maybe challenge yourself with some light strength training at the end, you can run, you can play in the ocean, etc. The options are endless, but the underlying principle of it all is to get out of your head and move your body.
2. Get in touch with nature
Again, this might seem obvious, but while getting outside and moving is good for the body, I really want to stress that nothing will cure your mental woes as much as spending some time getting in touch with ma girl Mother Earth. I took full advantage of its healing powers yesterday during a 2-hour hike through the Lynn Valley Headwaters. It was good to move my body obviously, but being in nature is like dynamic, active meditation (tips on meditating for real though
here
). It helps calm your mind, it puts things (and you) in perspective and it's uplifting.
3. List 5 things you're grateful for
As the ever-wise Oprah says: "Be thankful for what you have; you'll end up having more. If you concentrate on what you don't have, you will never, ever have enough." If you're already in a bad mental space, stressing about the things you don't have or even that you feel you don't have (I've heard my friends say things that are quite literally delusional before, and I'm sure I have too) will only sink you further into a bad space. Focus on 5 things you love and are grateful for. Do you love your legs? Your nose? Your eyes? Your wrists? Whatever you love about your body, write it down. Once you focus on the positive, your opinion about your whole body will change to the positive over time.
4. Track a week
As you guys know if you're part of
my #2015STRONG mailing list
(and if you're not, you can
sign up here
and I'll forward a 1-week wellness plan to you!), I'm a big believer in tracking just about everything. The reason I do that is
if
I ever start feeling off about how I look or even just internally (I've got a history of digestive issues so sometimes, I just feel gross from food allergies, etc), I can literally glance over my plans and see where I went wrong. That's also why I don't lie in the sheets and omit the things I kind of regret (like 2 burgers within 24 hours this weekend, which you might've spotted if you follow me on Snapchat @tovogueorbust!). If I can't have full transparency, then I can't see what were good decisions and what were decisions I might need to rethink in the future. Again, it's not about beating yourself up, but it's a surefire and proactive way to either see if you're simply having an off week mentally or if you're actually maybe sabotaging your health without meaning to (say, loading up on multiple desserts while watching Game of Thrones reruns or realizing you've been opting for sugary drinks too often).
5. Focus on adding, not subtracting
At the end of the day, if you realize you've been eating too much junk food or have been spending too many hours in a chair or are just in need of a little mental shift, focus on adding on the positive as opposed to subtracting the negative. In other words, rather than thinking "God, I've been eating way too much fried food lately, I'm not allowed any this week," try thinking "I've been eating a lot of fried food these days so I'm going to focus on adding in a lot of nutrients with some green juice, big salads and smoothies this week." It's mentally exhausting to say no to things – in fact, we all have a measurable set limit to how much we can say no to on average each day. So instead of beating yourself up (which will only mentally deplete yourself more) and then setting yourself up for failure by putting a bunch of food on the prohibited list, notice where you could use more exercise, more nutrition, more rest, etc and add it in! By adding the good, you crowd out the bad.
Do you guys have any surefire strategies for getting out of a pattern of negative self-talk? Tell me in the comments below!