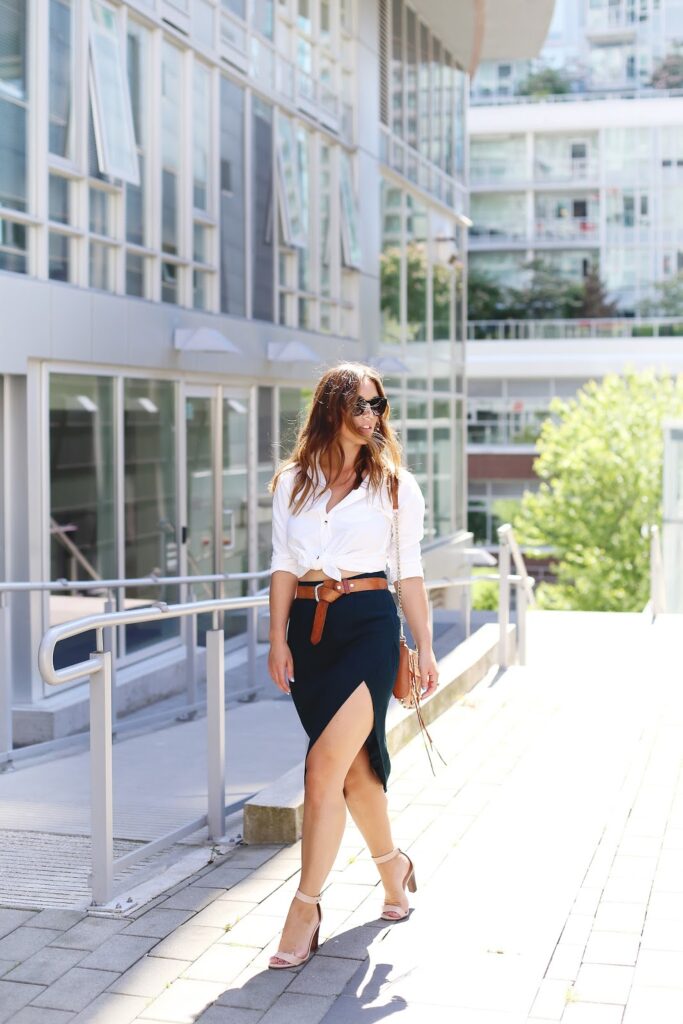 I don't know if you guys have noticed yet, but I'm all about function. Whether it's
an outfit
I can actually bike in or
a long weekend wardrobe
that will all squeeze into one handbag, I'm all about attaining that balance between feeling confident and pulled together with comfort. So while my days of working 9-to-5 are gone, office and post-work looks are still one of the top requests I get, so I'm so excited to share just that today, all with a summer twist!
Click through to read more about my desk-to-drink style tips!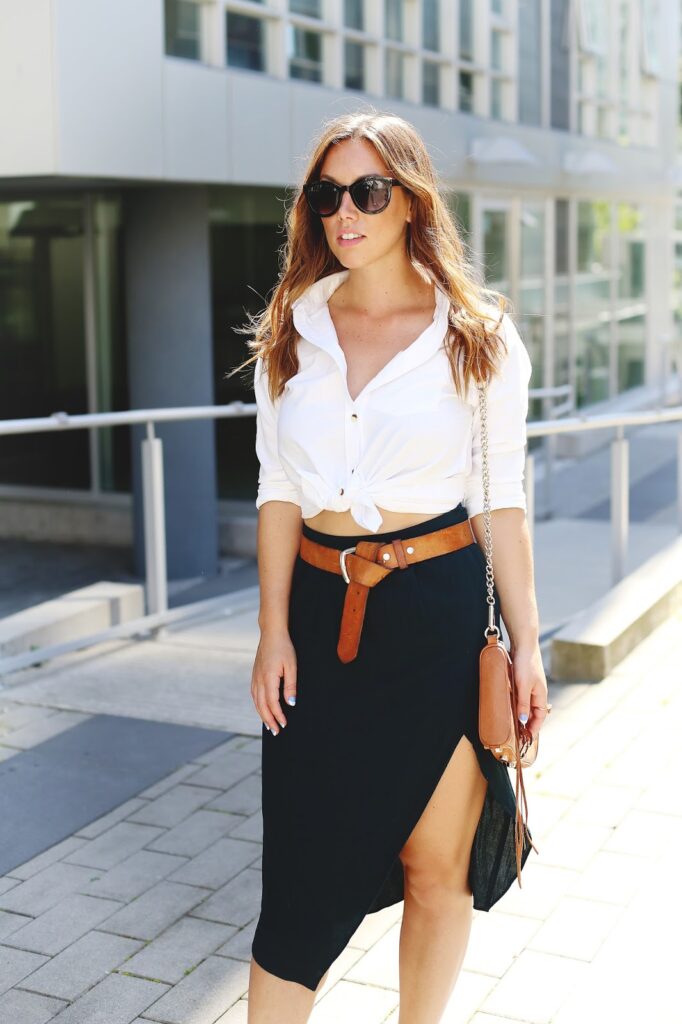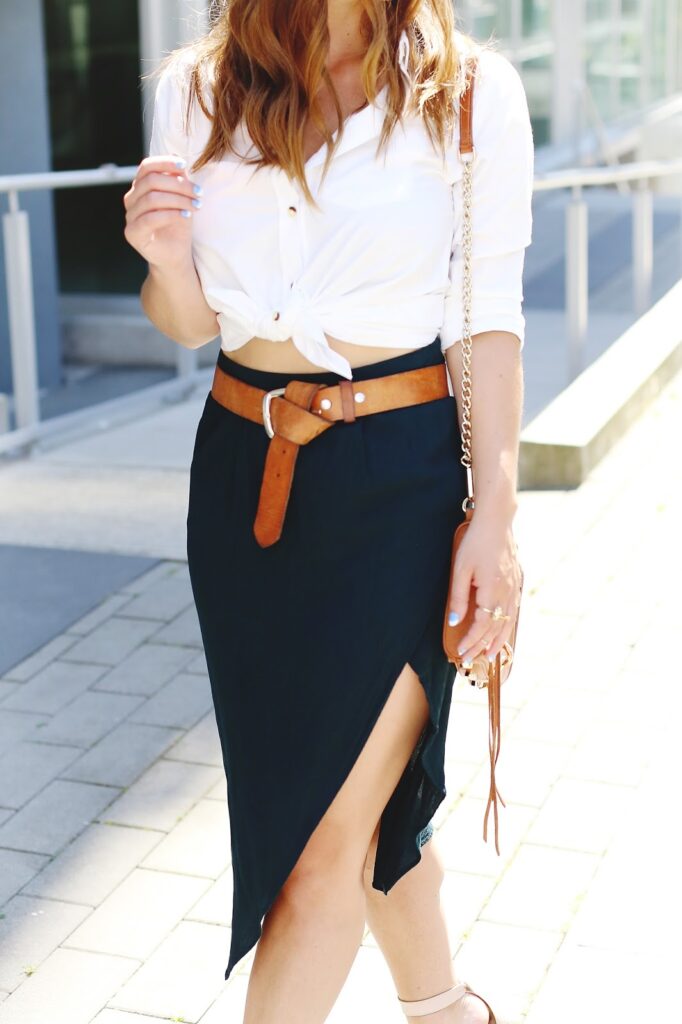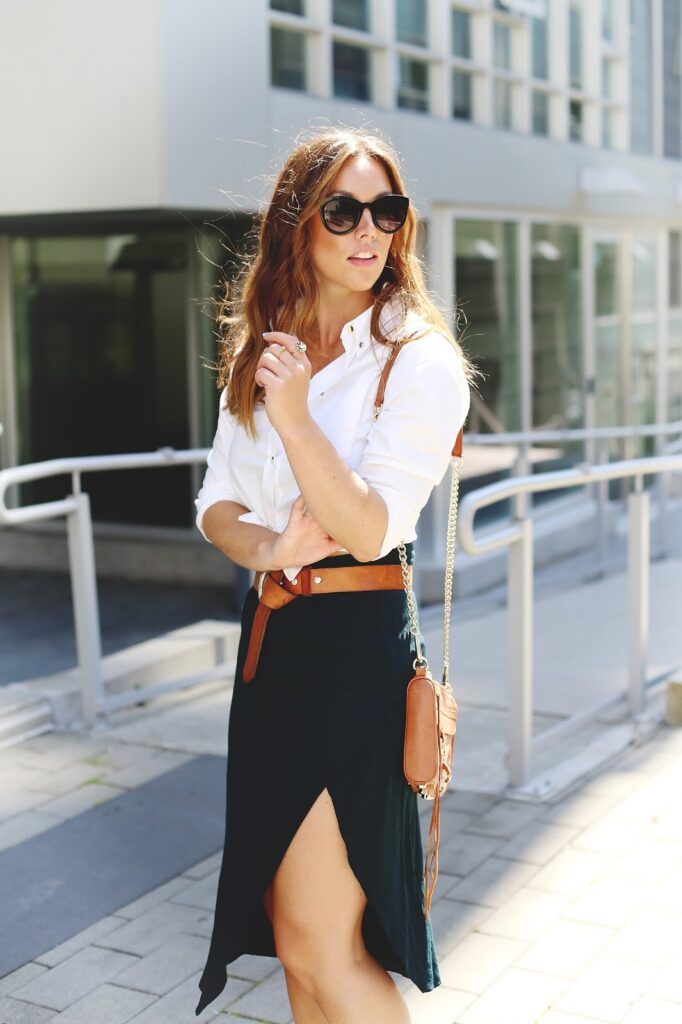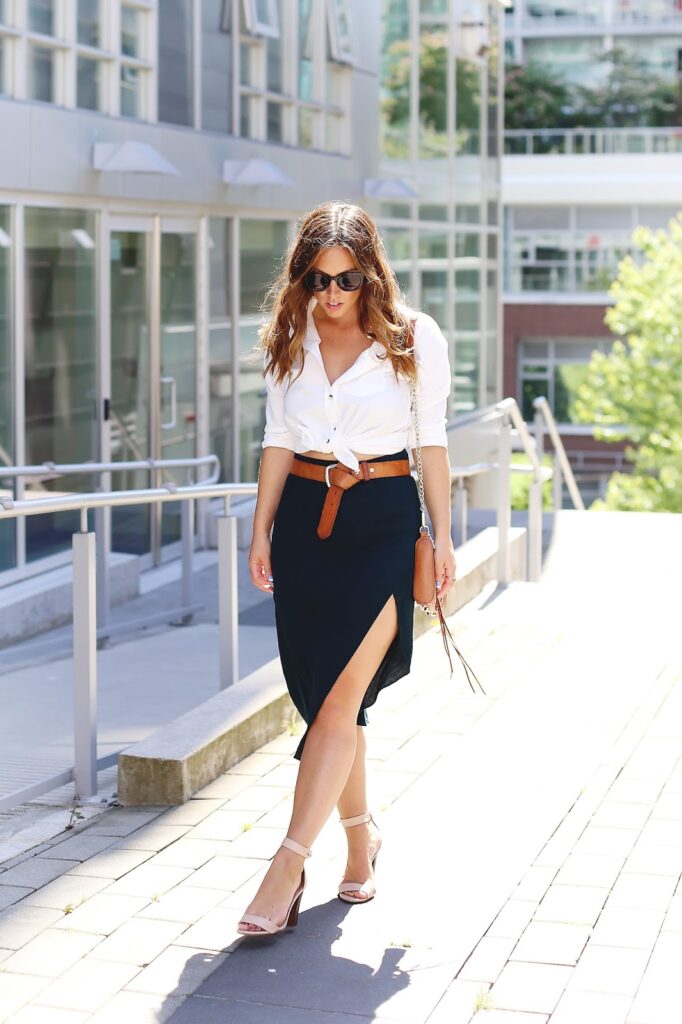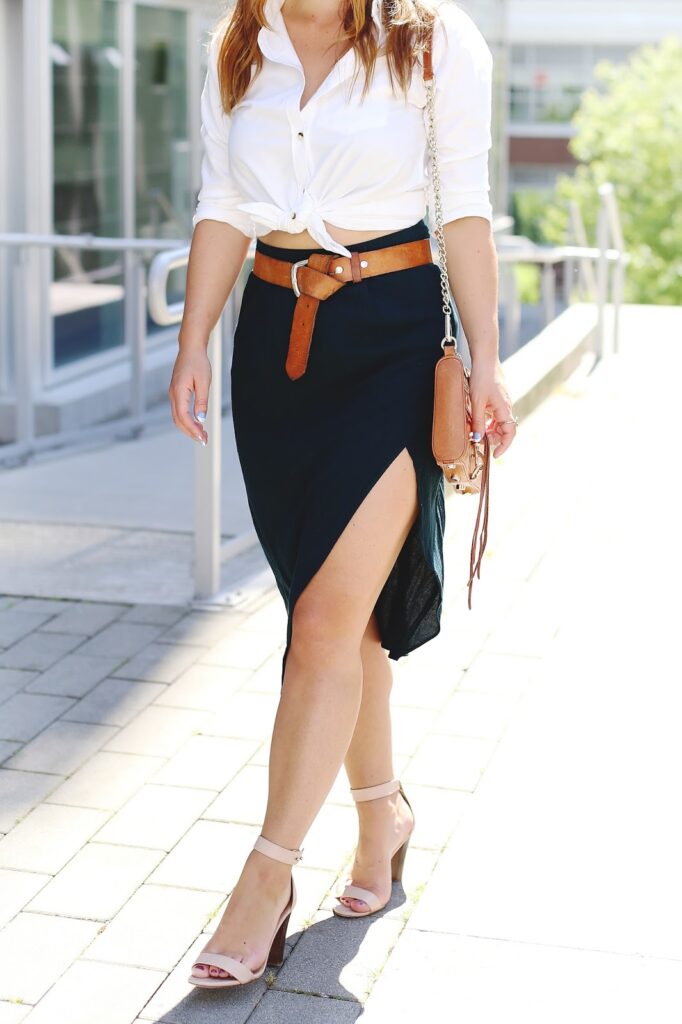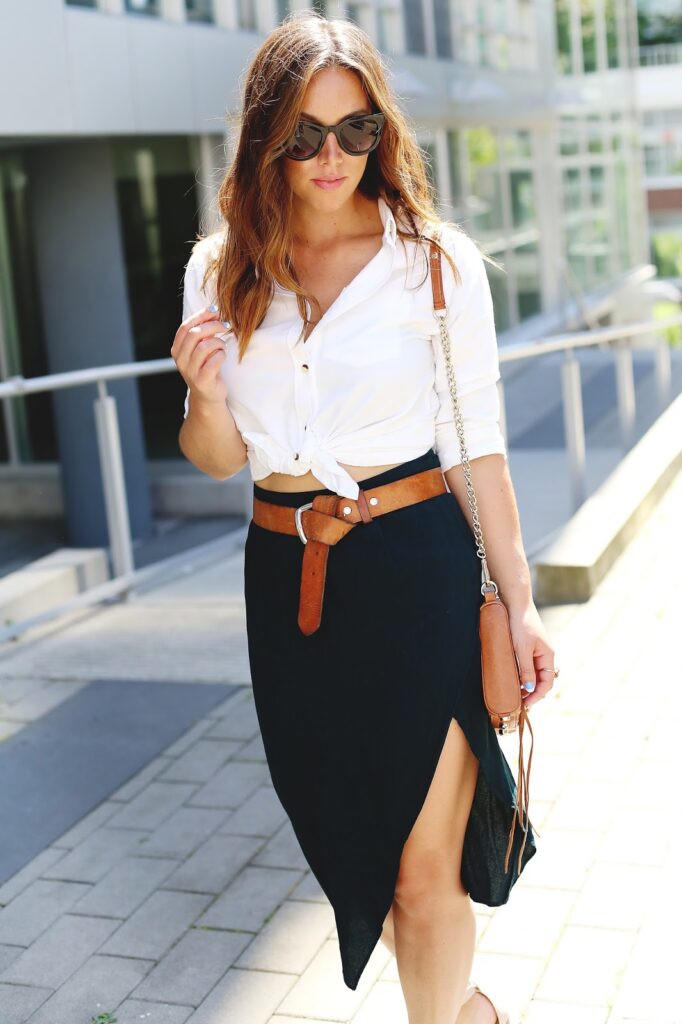 Photos by Emaan
First of all, having a hardworking classic like
this staple oxford shirt
by Vancouver label
Peau de Loup
(which is actually part of the brand's
Canada Soccer Collection
in support of the 2015 Women's World Cup, something which a soccer girl such as myself is so excited about!) is essential. Wear it during the day with a pair of tapered pants or a pencil/A-line skirt (or if your work allows, longer shorts during the summer) and of course, tucked in neatly. Keep the heels the same throughout the day unless your work has restrictions, in which case, wear with ballet flats or pumps.
Once the clock strikes 5, break out a slinky skirt in a summer-apropos fabric (anything linen blend, cotton, silk, etc). Maybe unbutton that top button on your oxford shirt, either give it a tuck or knot it to create a DIY crop (my preferred method) and take your hair out of its low knot, resulting in some lovely summery waves!
Pack everything (including a chic cross-body bag or clutch) in a classic leather tote to work, ditching the tote at work to pick up the next day. You can also stow away some lippie, belt, jewelry etc in there for when the office shuts down.
And that's it – summer style is all about keeping things breezy and easy so focusing on a few easy style/beauty hacks like knotting your shirt and working on some texture during the day with a strategic low knot will mean that you can transition out of the office and into some stylish cocktails in 5 minutes or less.
What are your go-to looks for summer evenings? Tell me in the comments below, would love to try tackling them over the coming month!
In other news, I'm flying out tomorrow to Ottawa (only back for one day!) so follow along on my cross-country adventures on Instagram and Snapchat (@tovogueorbust)! Had such a great time in Kelowna and can't wait to share more about my amazing experience at Roam Friday – stay tuned for a post!