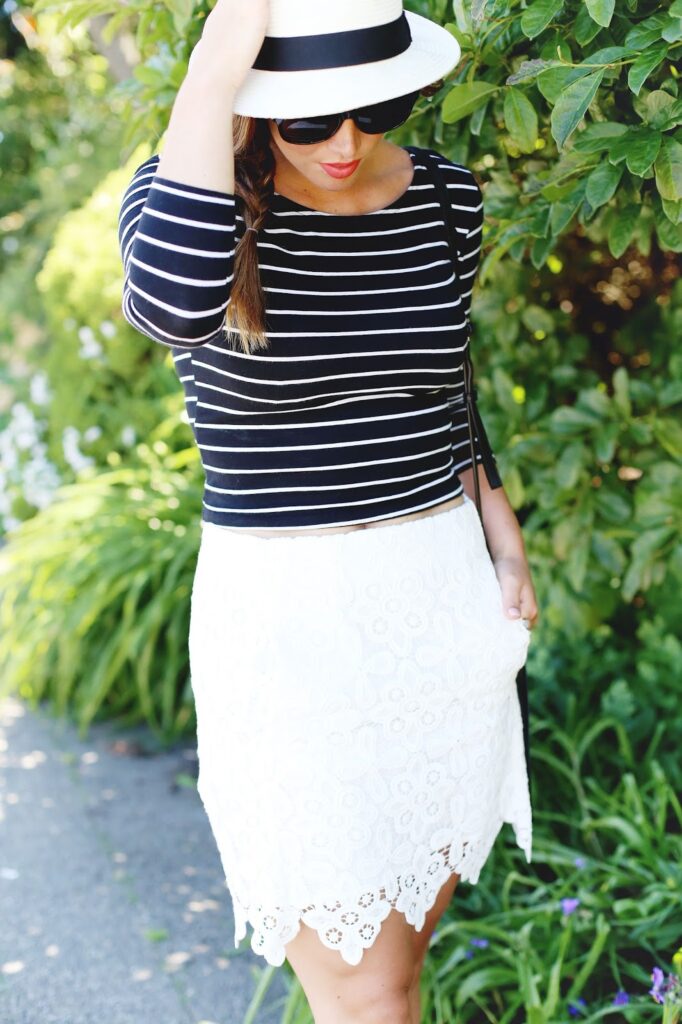 I can't stress enough that whenever I feel run down or just plain uninspired, classic stripes and a black-white pairing of some sort have
never
failed me. While I'm an advocate for classic style and really believe creating a daily style uniform is the pinnacle of elegance, I still find myself standing in front of my closet at an absolute and complete loss for what to wear pretty often. Other than the pairing above though, there are three more outfits that will get me out of a style rut no matter what.
Click through to read more
and to learn more deets about an exciting event I'm hosting later this week as well!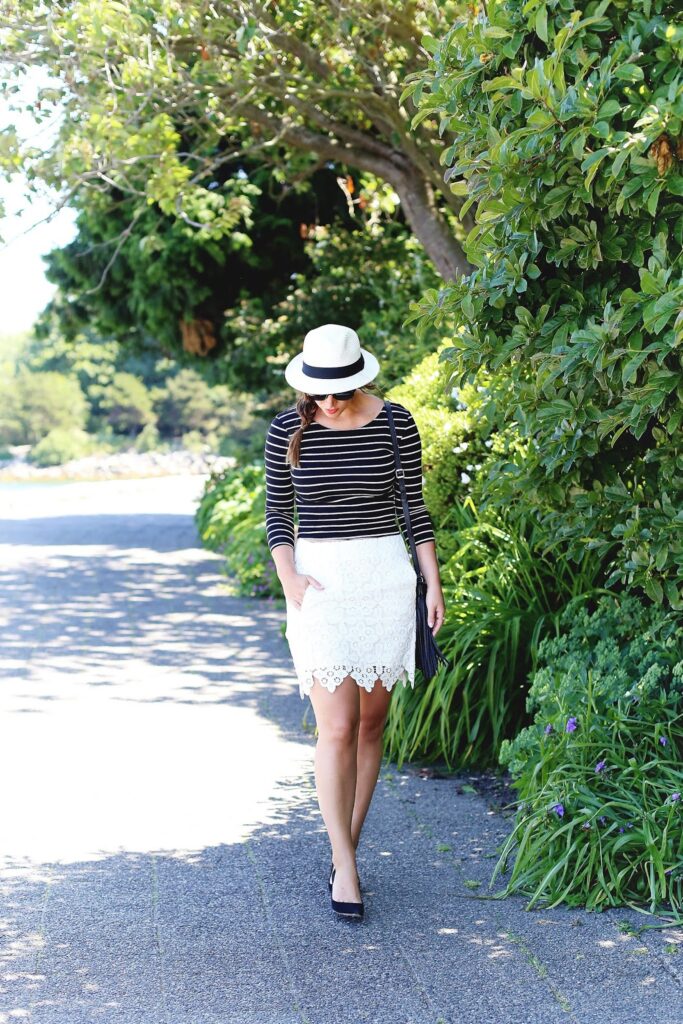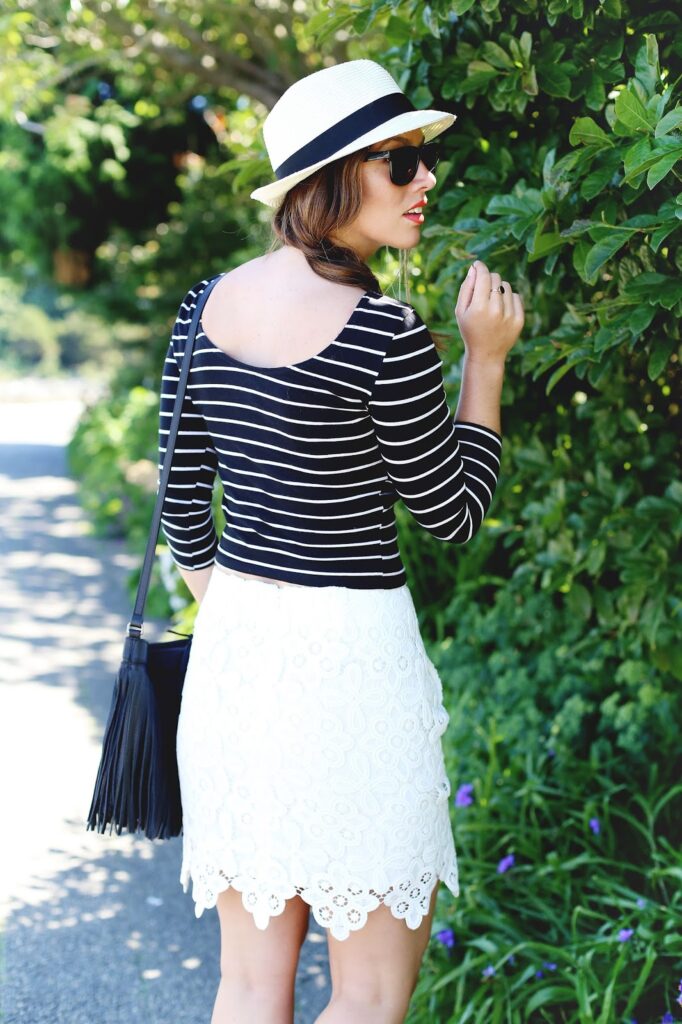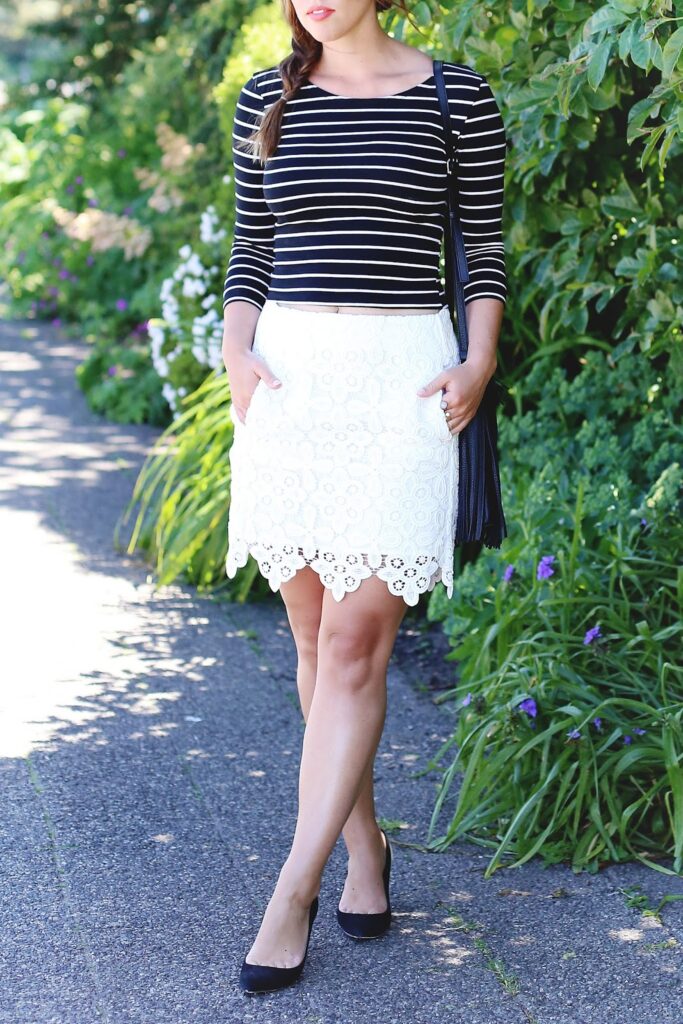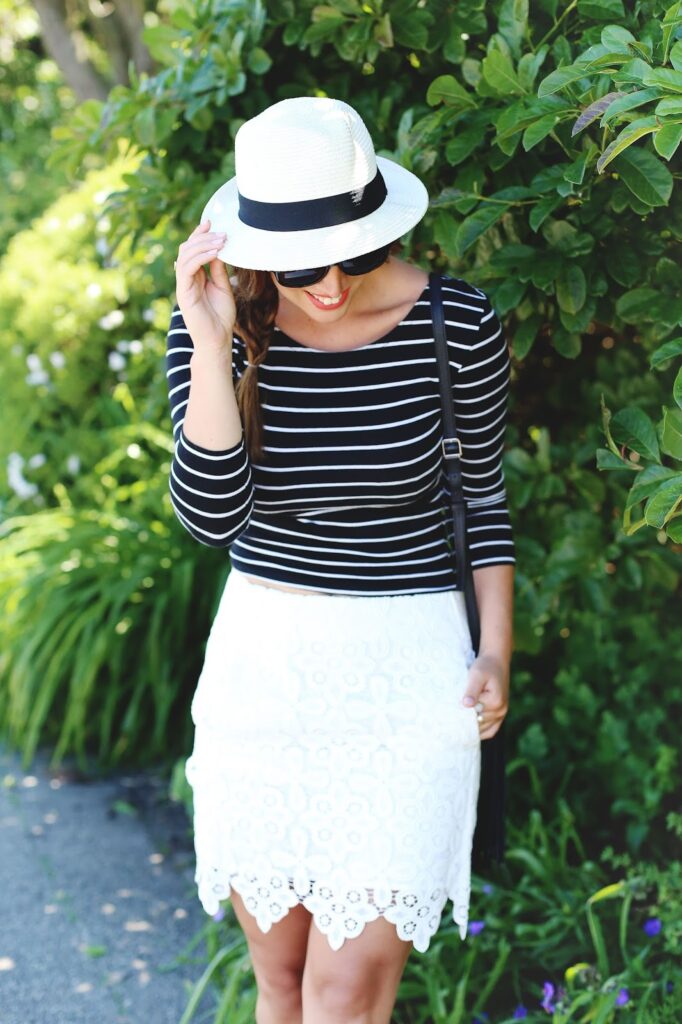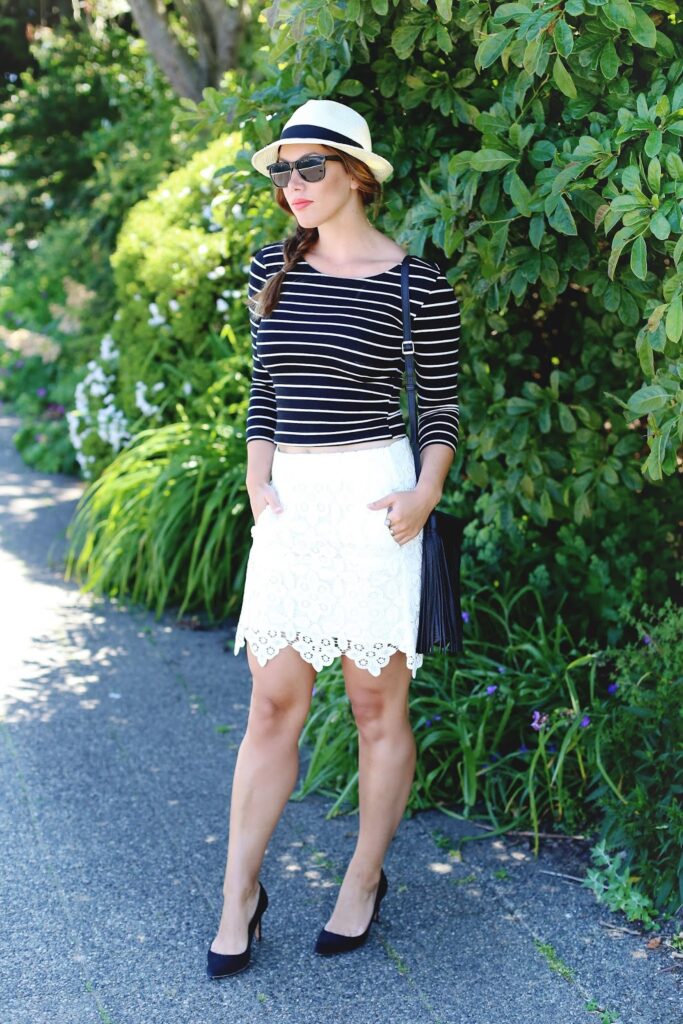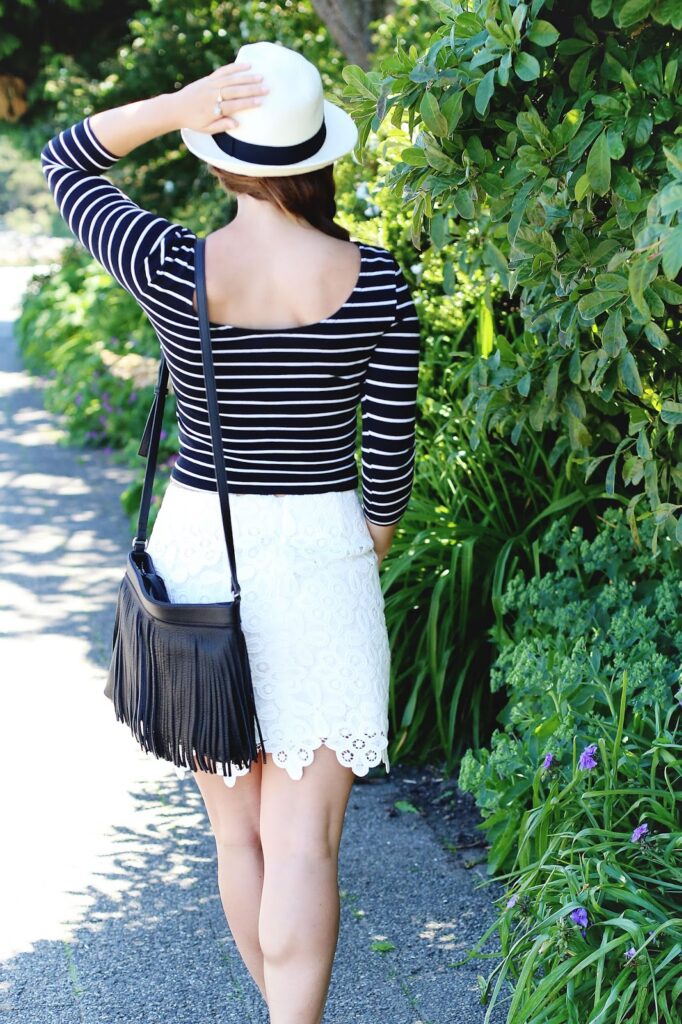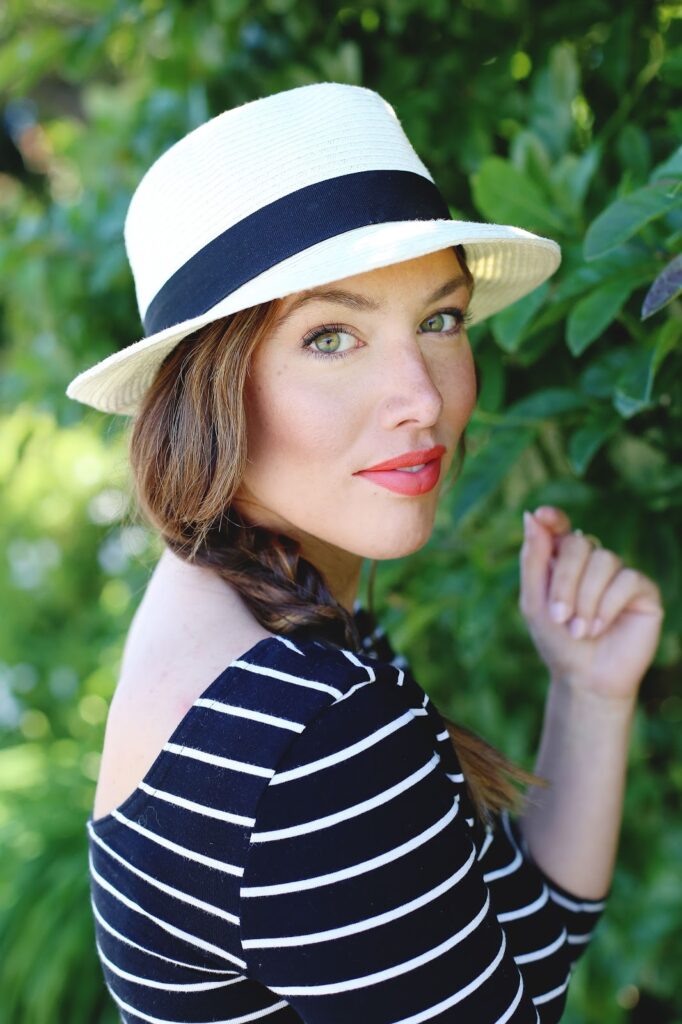 So other than classic black and white stripes with some neutral (usually a black or white skirt, like this pretty lace one pictured here), these are my other foolproof combos, all targeted for the summertime:
1. Boyfriend jeans, tank top, stacked heels, leather jacket (for when it gets cold).
This is the ultimate in femme-meets-tomboy and I always feel both comfortable and confident in this look. It's a great in-flight #ootd too (just throw a blanket scarf in the mix to cozy up with on flights as they're usually chilly) and maybe wear a pair of pointed-toe flats or brogues instead.
2. Denim cut-offs, brogues/booties, oxford shirt (& lipstick).
Again, a super relaxed, comfy look with a heavy emphasis on boyish style, but with a touch of lipstick (I usually keep my hair wavy and loose to add to the femme aspect), I feel more pulled together and stylish.
3. Pencil/A-line skirt, knotted T-shirt/chambray top, flats.
I do an iteration of this all year long, and with good reason – if you're an hourglass like me, then this is the perfect way to casually flaunt your waist without revealing too much, while the addition of flats helps take the sexiness scale down a few notches (though by all means, throw on heels for a night out!).
I literally can't go wrong with these combos during the summer months and since I've been playing catch-up these days (more about that in yesterday's post!), I'm really relying on foolproof style.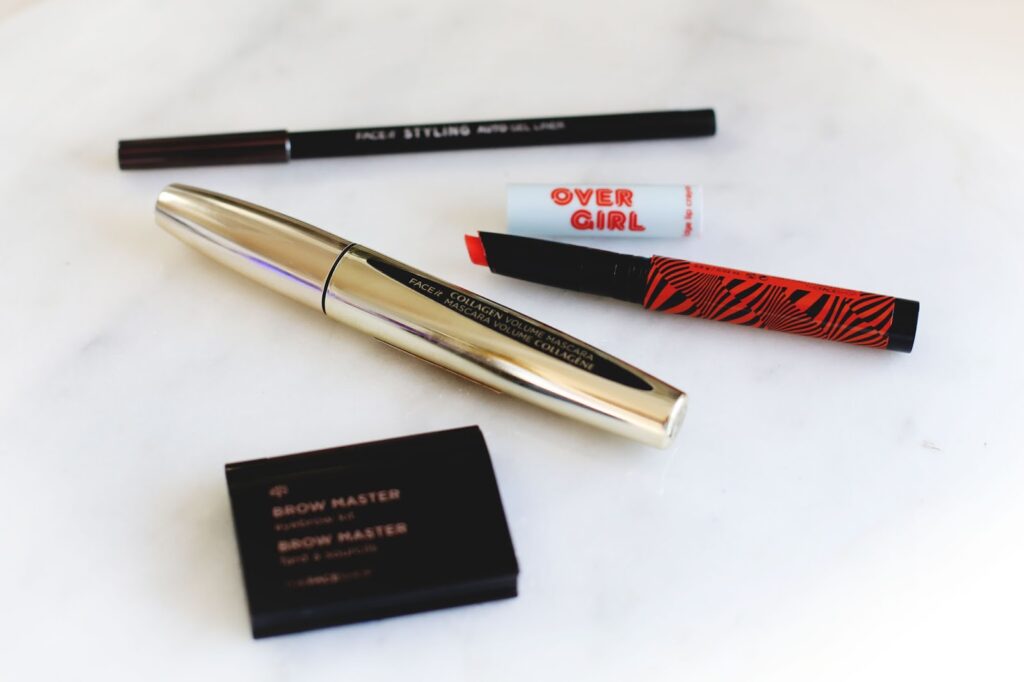 Speaking of foolproof, I've nailed a beauty routine down for these busy summer days with the help of
THEFACESHOP
. I add a touch of foundation with sunscreen to create a tinted moisturizer of sorts, add a bronzer then work in my favourite
THEFACESHOP
products: a bold eyebrow with the Brow Master (brows are the one features I focus on all year long), a touch of smudged liner using the Face It Styling Auto Gel Liner with the Face It Collagen Volume Mascara on my lashes, and to tie it all together, a pop of colour with one of their amazing Over Girl lip crayons blended with some solar protection lip balm. Since first using the Korean brand a month ago, I've become a major fan and am
so
excited for their official launch in Vancouver next Friday at Pacific Centre, which I have the honour of hosting alongside my friend Jen of
Her Waise Choice
! All details are in the invite below – I hope I see you there!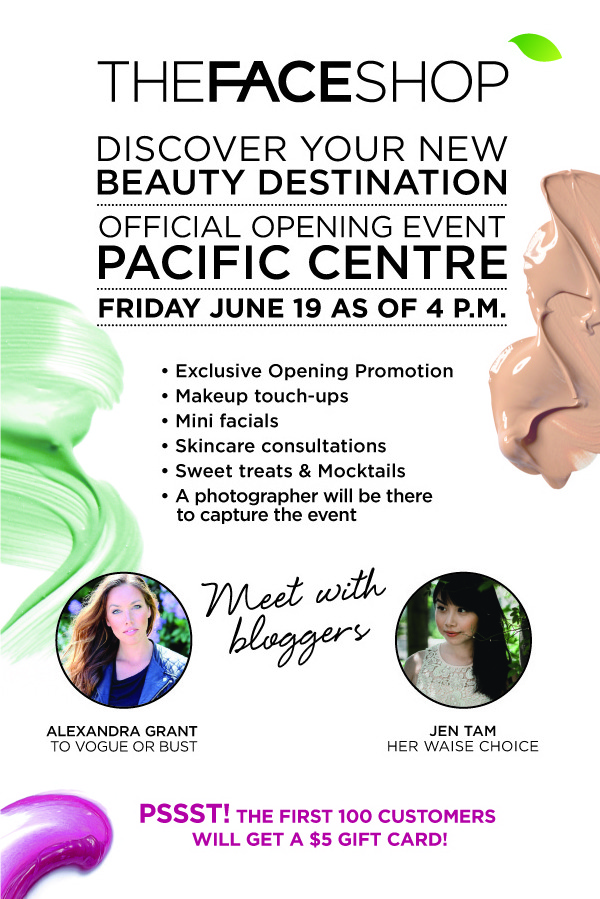 Happy Wednesday lovelies!