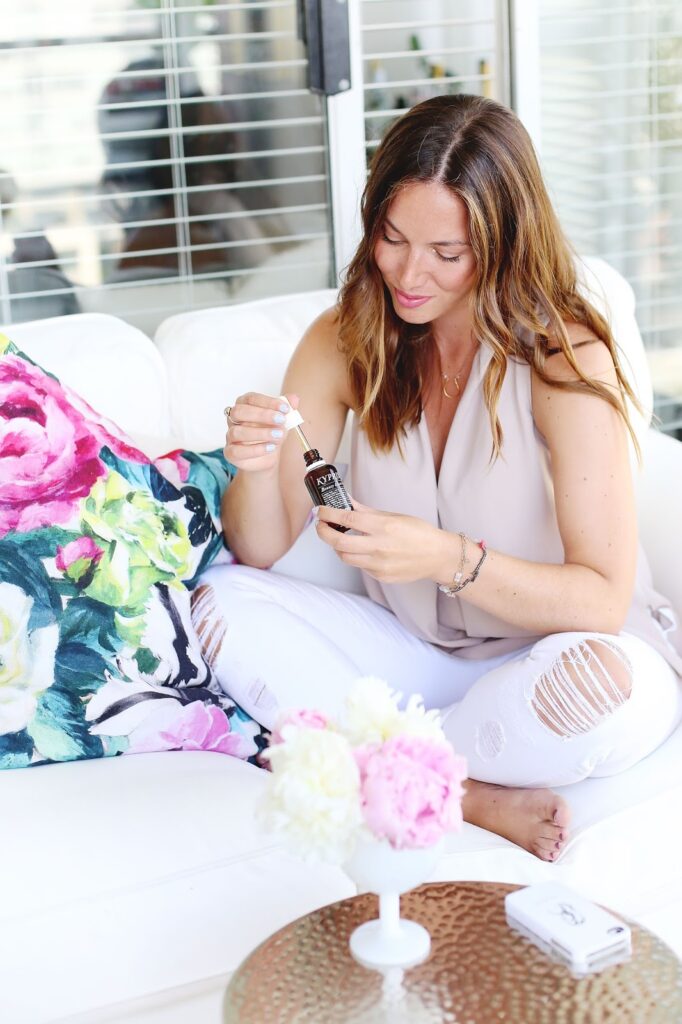 In my pursuit of living a life as healthfully and fully as possible, I was shocked after catching up with my girlfriend Erin of
The Sparkle
over coffee that there was a huge gaping hole in my health regime: my beauty and skincare! While I'd converted to some natural products on a whim, I was seriously missing a whole ton of knowledge and information about
why
I should convert and
what
the most important products to go natural with are (a lot of Erin's insights surprised me actually), not to mention the most important piece of information to be aware of: what ingredients to
avoid
. Since Erin works with luxury natural retailer
LeVert Beauty
's Ana Congdon, an expert on the subject, we decided to all team up with
Brit + Co
to get the inside scoop straight from the source.
Click through to read it all
!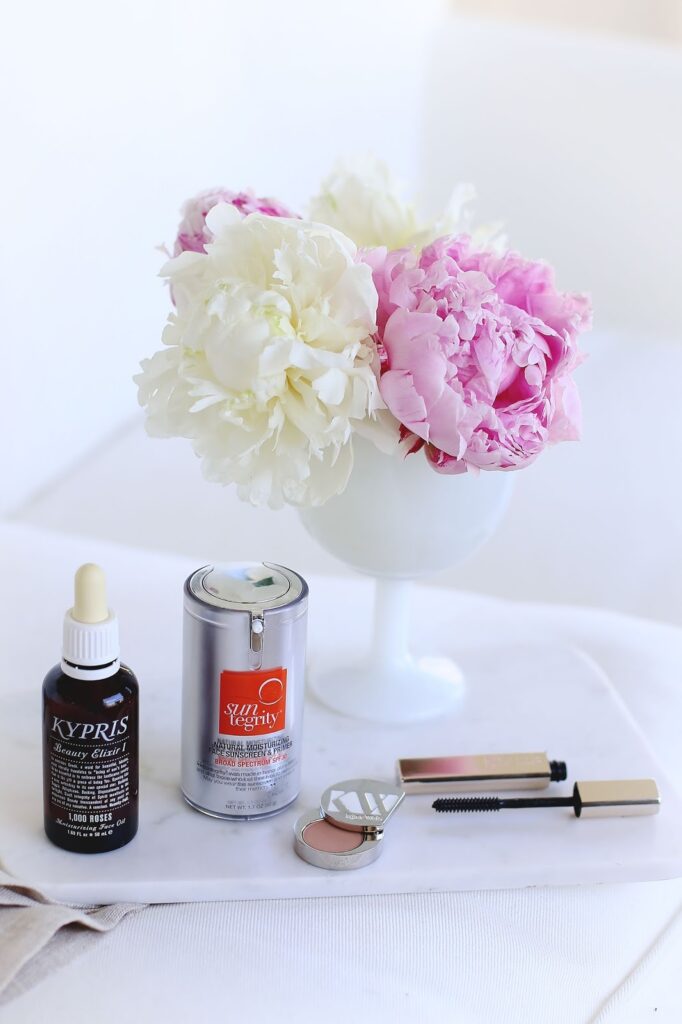 Are there any dangerous ingredients to look out for
when scanning a conventional skincare or beauty label?
6 common ingredients to avoid are:
Sunscreen chemicals (aka benzophenone, PABA, avobenzone): These pesky little chemicals act as an agent to absorb ultraviolet light, amongst other things. Unfortunately, they also lead to exocrine (i.e. secretion of a substance out of a gland or duct) disruption, contributing to cellular damage and possibly cancer.
Sodium Lauryl Sulfate (aka SLS): This wetting agent is found in roughly 90% of conventional products. A good rule of thumb is that if your product foams up, SLS is likely in there. SLS's are found in many acne treatments, shampoos, body washes and mascaras and can cause kidney and respiratory issues because they typically become a carcinogen when paired with certain other chemical ingredients inside many cleaning and beauty products.
Parabens: These estrogen-mimicking preservatives are easily absorbed through your skin. Sadly, biopsy samples have shown that they are often found inside of breast cancer tumors, which has led to them quickly becoming the most well-known ingredient to avoid overall.
Formaldehyde (aka Quaternium-15, DMDM Hydantoin, Ureas, Sodium Hydroxymethylglycinate): Acts as a preservative and antimicrobial that is considered a human carcinogenic, greatly affecting the body's immune system over time.
Triclosan
: It's an antimicrobial chemical most familiarly known as an endocrine disrupter and especially affects the thyroid and reproductive hormones, throwing the body off-course.
Phthalates (a.k.a. DBP, DEP, DEHP, DMP): Phthalates do many things, from giving plastic bottles their flexibility to helping nail polish resist chipping, yet studies suggest it's one of the biggest culprits in the increase of breast cancer, reproductive birth defects and early development abnormalities in young girls.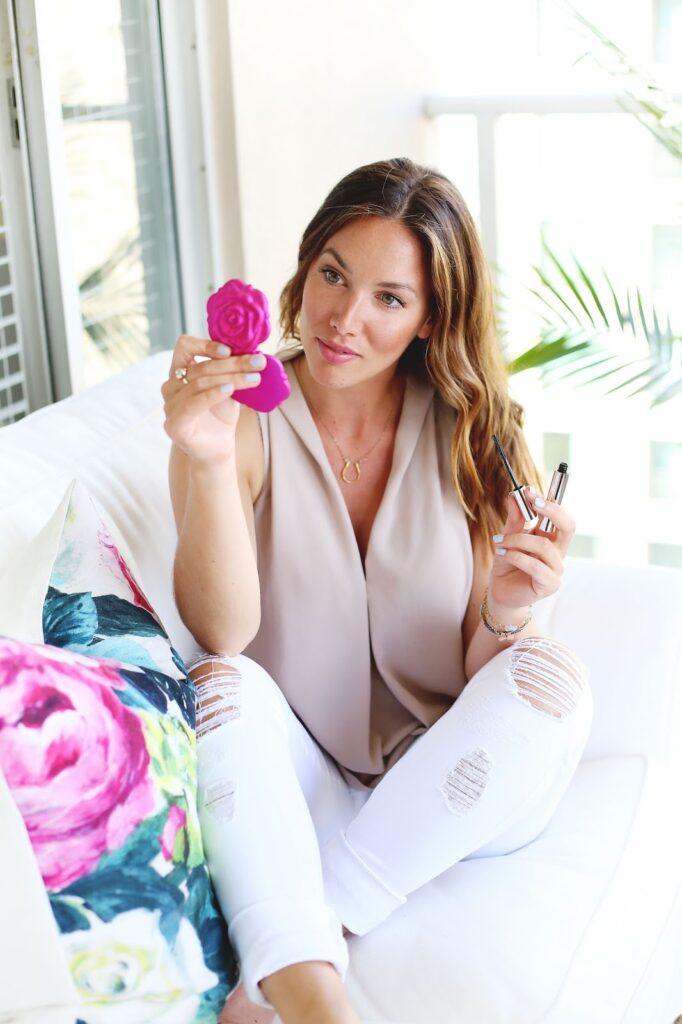 Which 5 ingredients in natural skin care are most effective?
In no order:
1. Lactic Acid/Alpha Hydroxy Acid is extremely effective for
exfoliating the skin and addressing breakouts, while also being deeply hydrating.
2. Ester-C is an exclusive, unique and potent form of Vitamin C
that boosts skin's collagen, brightens dark spots and transforms skin's texture.
3. Vitamin A works wonders for anti-aging, acne and discoloration as does its conventional counterpart Retin-A, just without the harsh peeling and irritation.
4. Turmeric is a superfood spice that supports your skin as an anti-inflammatory that helps with a plethora of skin issues such as wrinkles, acne, stretch marks, burns (especially when paired with aloe vera thanks to both of their antiseptic healing properties) and dry skin.
5. Green Tea is insanely rich in antioxidants and anti-inflammatory properties but also has collagenase (an enzyme that helps break down collagen). What's even more important to note is how it enhances and amplifies the bottom line results when paired with ingredients such as quinoa (for hair) and Ester-C/Vitamin C (for skin).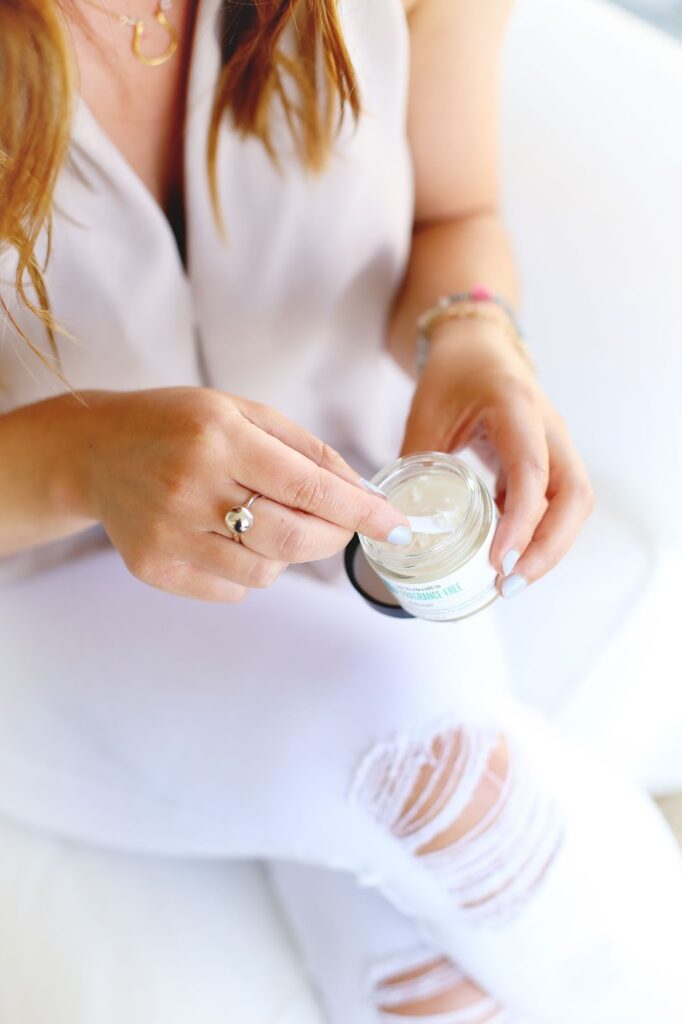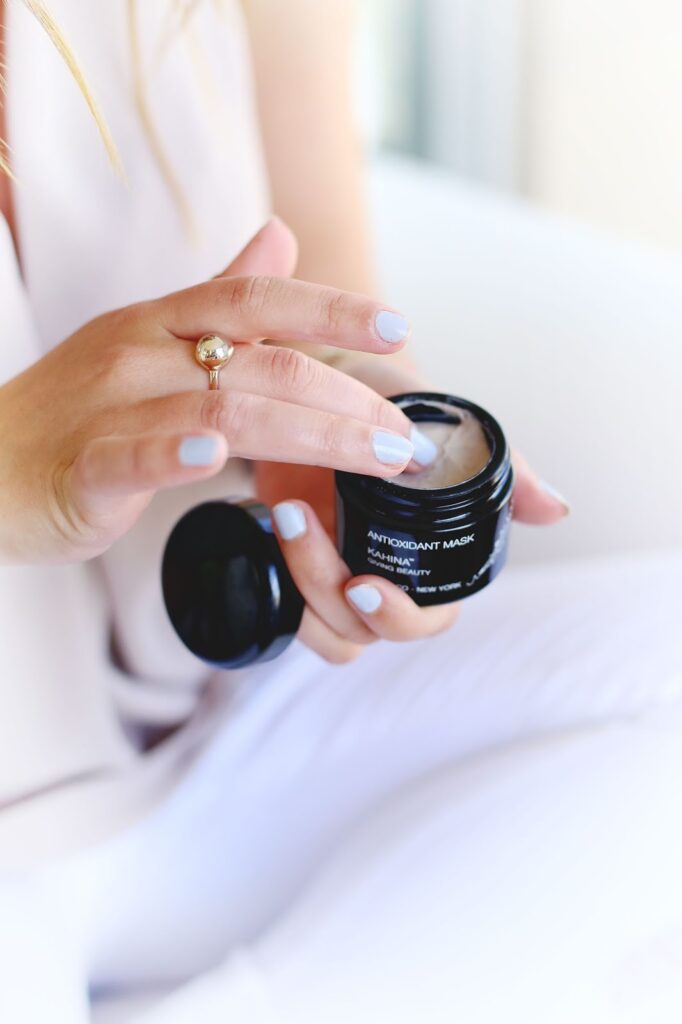 If someone is new to natural beauty or has a limited budget,
what are the best products to invest in?
Anything ingested through the mouth, around the eyes (a membrane) or absorbed by your largest organ: your skin! Your skincare routine, eye makeup and lipsticks are the absolute smartest first swaps to be made. If you're starting out in the summer like Alexandra is here, opt for an amazing natural sunscreen (zinc oxide is said to be great for controlling breakouts as well!), face oil, deodorant, mascara and maybe a tinted lip balm.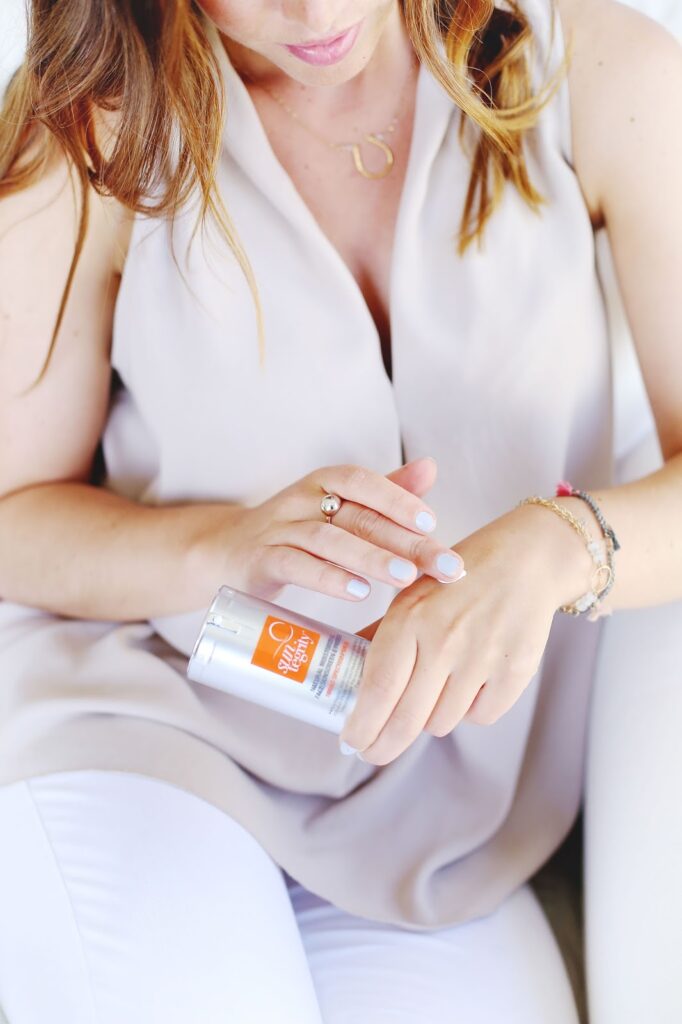 Just an aside as well – if you follow me on Snapchat (
@tovogueorbust
) you'll know that I'm a
huge
fan of
this inexpensive but extraordinarily effective deodorant
from LeVert. I was the
biggest
skeptic about natural deodorant because I'd actually tested out quite a few and none of them worked even a little bit. Well, Schmidt's unscented deodorant not only worked just as well as conventional deodorants, but it worked
way
more effectively and lasted the entire day. It not only put any fears of putting any dangerous, potentially disease-causing ingredients in such an important area of my body to rest (your armpits are where a lot of your lymph nodes are located, not to mention they're obviously right next to your ladies), but it also legitimately worked
so
well. It took a few days to get used to rubbing it into my armpits with my hands in the AM but now it's worked itself seamlessly into my morning routine – I am a total convert.
Have you tried converting to natural beauty and skincare products and if so, how have you found it so far? Any products you love in particular? If you're on the fence, what are your major concerns or questions about it? Tell me all in the comments!