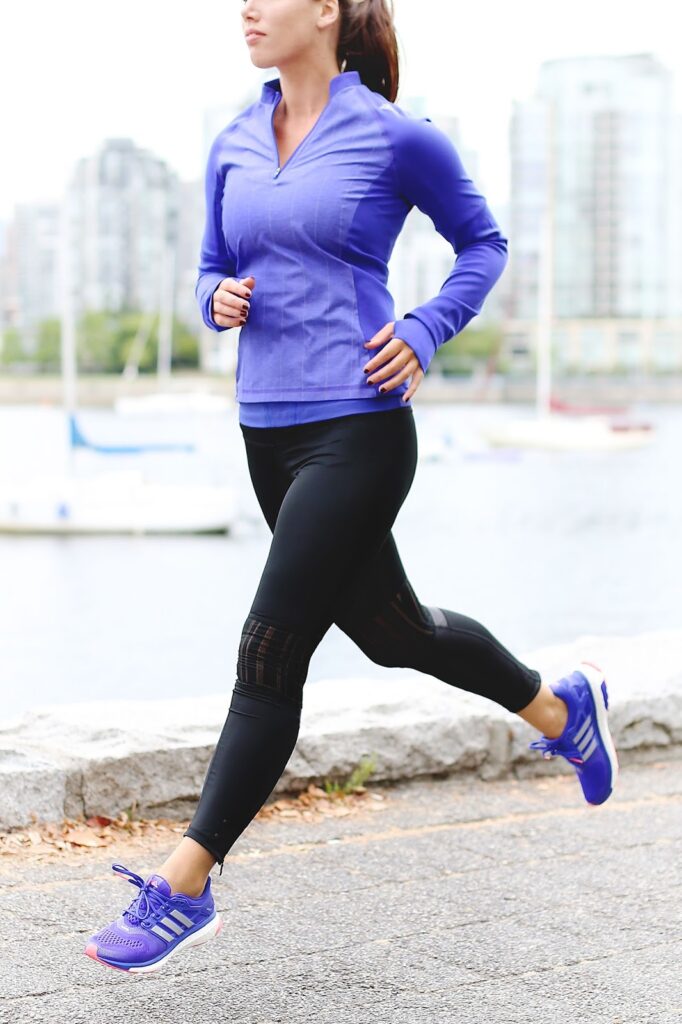 SHOP THE LOOK
!function(d,s,id){var e, p = /^http:/.test(d.location) ? 'http' : 'https';if(!d.getElementById(id)) {e = d.createElement(s);e.id = id;e.src = p + '://' + 'widgets.rewardstyle.com' + '/js/shopthepost.js';d.body.appendChild(e);}if(typeof window.__stp === 'object') if(d.readyState === 'complete') {window.__stp.init();}}(document, 'script', 'shopthepost-script');

JavaScript is currently disabled in this browser. Reactivate it to view this content.
As I mentioned in my
7 Tips For Beginner Runners post
, I've been dealing with this nagging IT band injury for just about a year now. It doesn't stop me much, but I definitely feel it when I run which is why I've had to really ease myself back into running (which quite frankly bums me out because this is one of my go-to workouts!). Since I've had to change up my running style a bit, I've found I actually have to work a bit harder to motivate myself to get out these days, which is why I was so excited when
adidas Canada
reached out about their exciting
#runmore launch
!
Click through
to read all about it plus get 5 tips from me on keeping exercise motivation burning bright!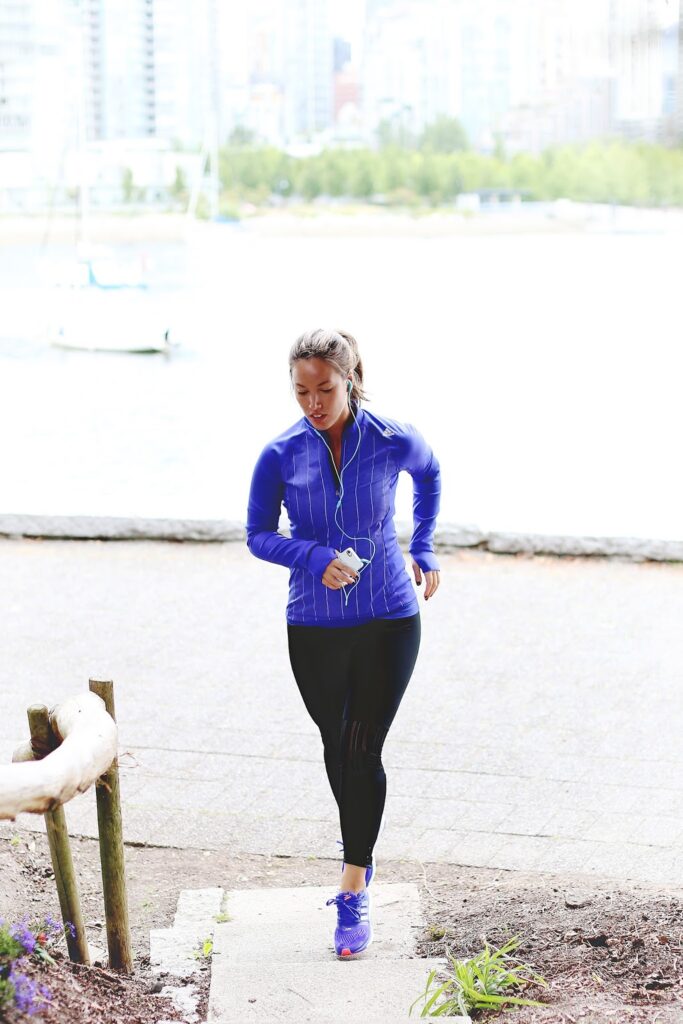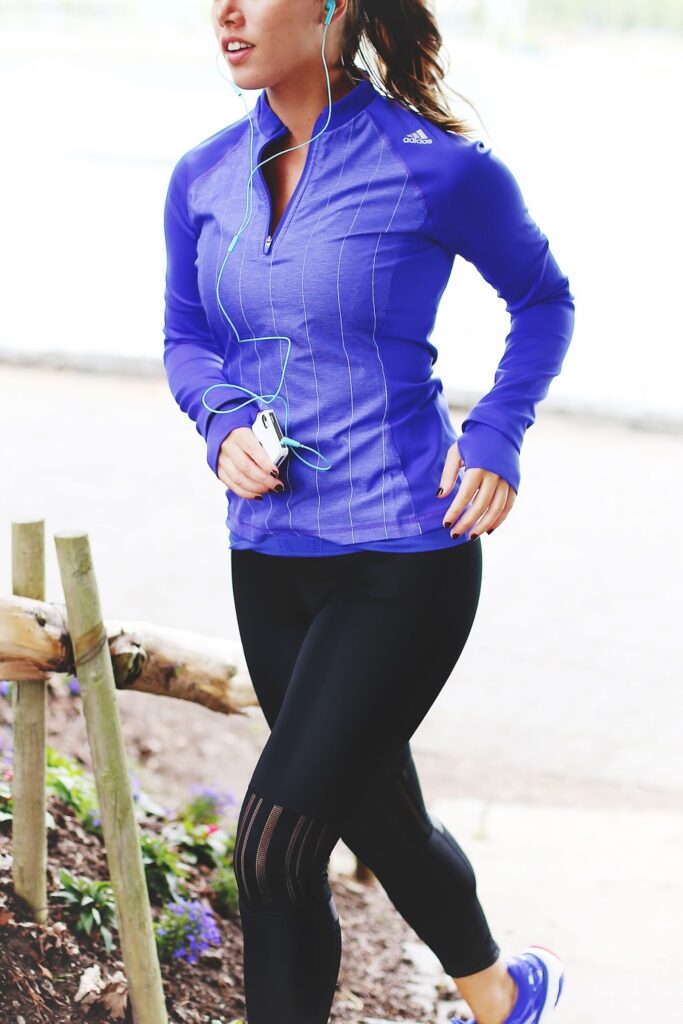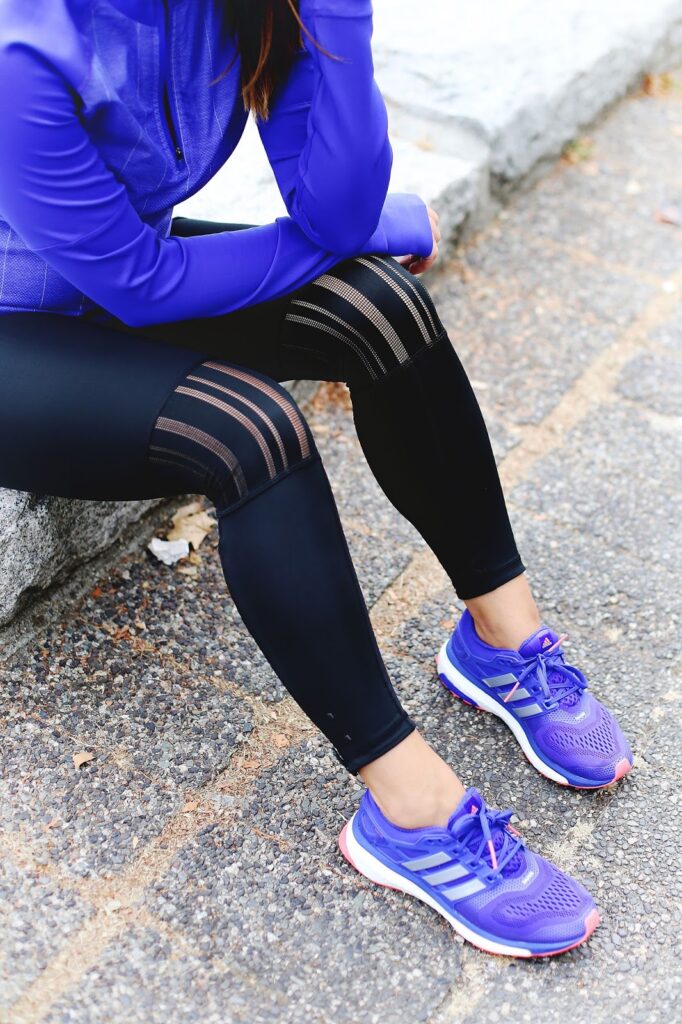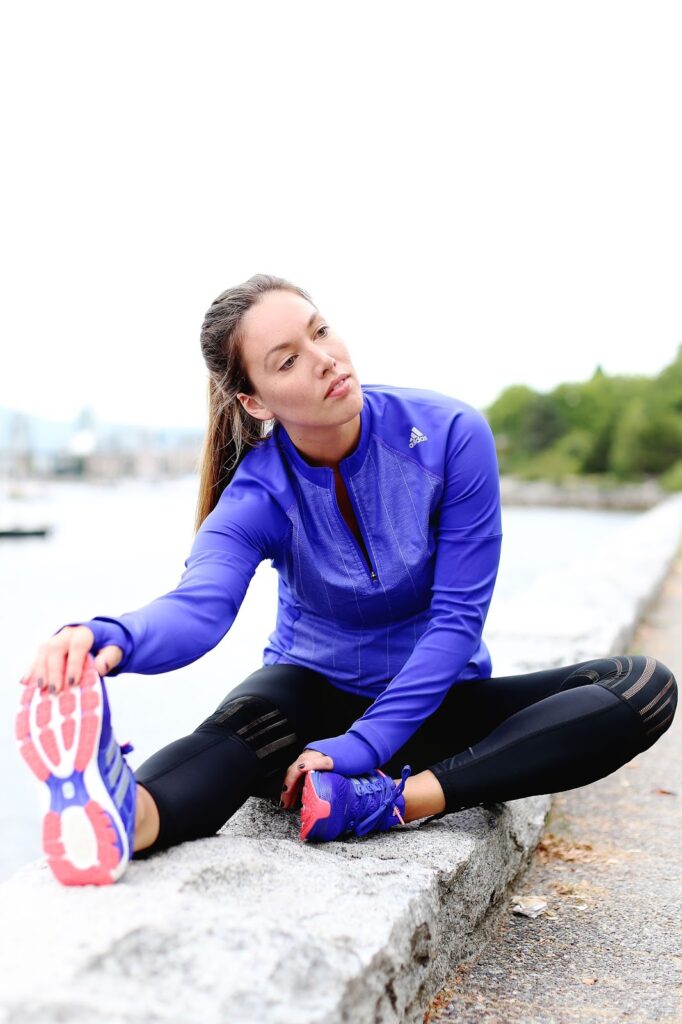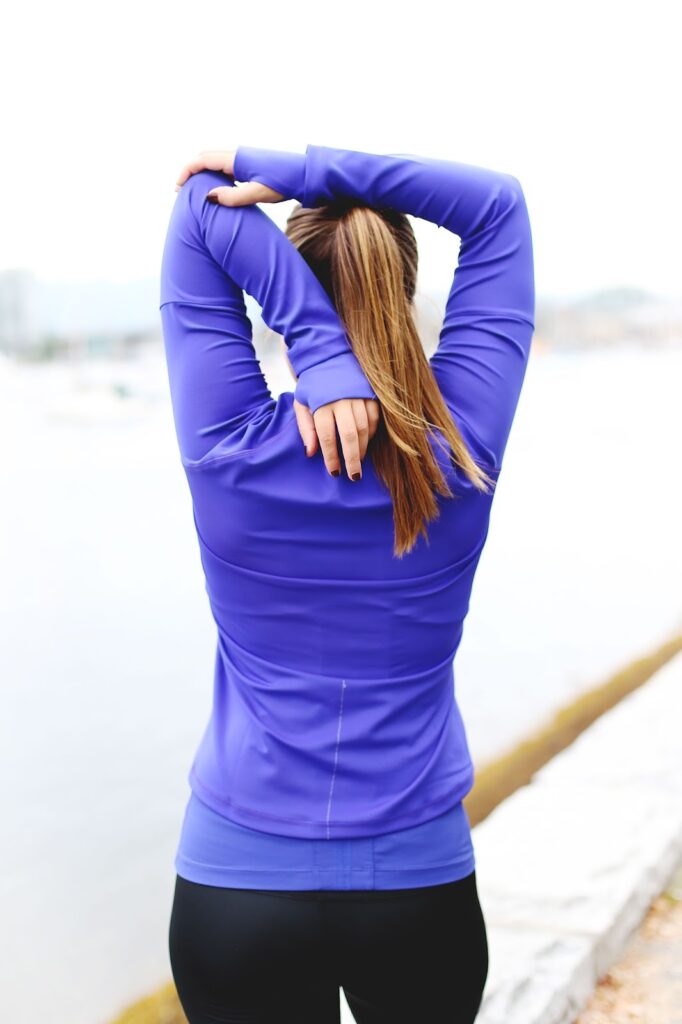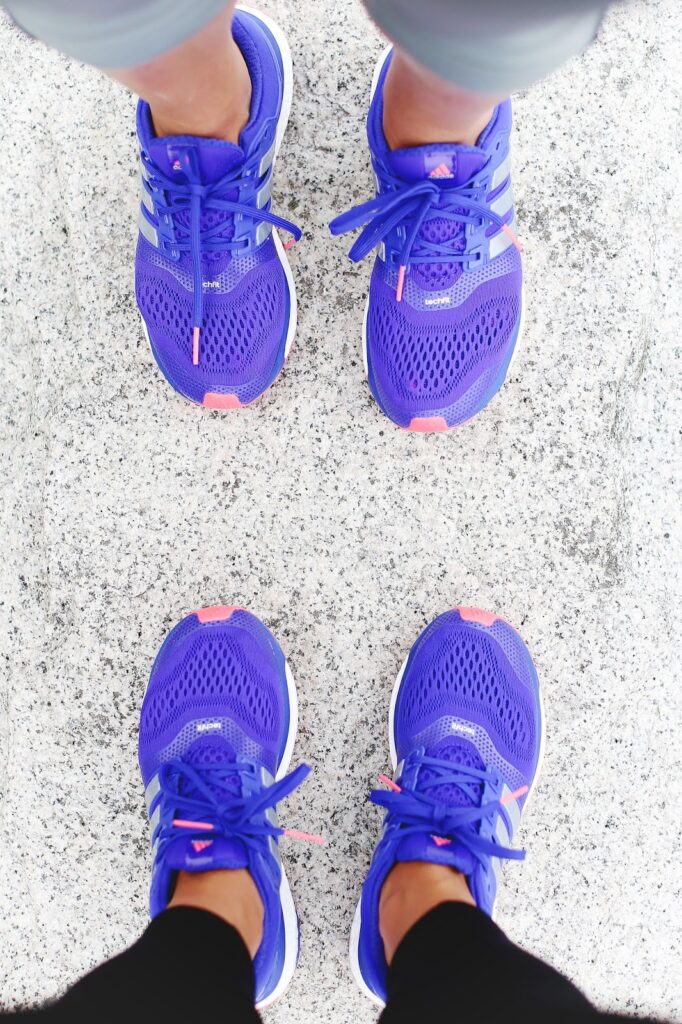 First of all, about
Runmore
– basically, adidas has created this amazing interactive space for urban runners, solving the dilemma of finding great routes in the city (a problem that afflicts both new and seasoned runners!). Best of all? The site has some killer playlists to go along with each route via their
Spotify account
! Learn more about Runmore
here
.
As for the tips I rely on in my day-to-day, these 5 almost never fail to get me out the door and moving:
1. Have a workout buddy.
Whether it's my best friend Emaan meeting me for yoga or spin, Alicia joining me for a jog (PS she's sharing
her 5 personal motivation tips today
too!) or going for a hike with my siblings, I can't stress enough how much of a difference a workout buddy makes. A prime example of this is when I was quitting smoking in university and trying to get back to my old athletic roots – I would not have been able to stay on track with my runs (and butt out for good finally) if it weren't for my friend and rookie Nicole. We must've logged 200+ runs that year, we were so dedicated and we both needed each other for support. One little tip to maximize the benefits of a workout buddy is to have someone who's around your level or a bit more of a beginner for tempo or recovery days and then reach out to someone who you actually feel slightly intimated to work out with for the 1-2 days a week you really challenge yourself. Then again, at the end of the day just go with whoever – nothing is better than working out with a friend.
2. Automate, automate, automate.
This tip just boils down to the old adage "set yourself up for success." I personally am not and will not ever be a morning workout person – I not only hate early mornings but I also don't feel my strongest then. If you are a morning person, then yes, lay out your running or workout gear right next to your bed and make sure you have your alarm set on time. But if you're not a morning person like me, then the way to work around our more nocturnal habits is to treat our workouts like appointments – I usually pick a time between noon and 6PM (when I feel strongest) and put on my workout gear a good hour or so beforehand so that I can't flake out.
3. Give yourself a reward.
Each time I meditate, I let myself take 20 minutes or so to do mindless web browsing – it's the kind of treat I don't really get for the rest of the day so by getting some head space first, I feel totally guilt-free about scanning through whatever for a bit. Same goes with my workouts – you can have a big reward you built up to (i.e. a new pair of shoes that you pitch $ to each time you work out) or maybe you can remind yourself that you'll have sangria with your friends later. Whatever it is, try to do something positive for yourself (not that working out isn't already positive enough!) so that you start to just naturally assume working out with the good stuff in life (which, of course, it is too!).
4. Work out for health (both physical and mental).
If you work out primarily to change your body, I'm going to guess you likely have really frustrating days where you feel like your workouts do nothing, where you get discouraged, etc. That's because really changing your body is a lengthy process – sure, you might see muscles developing early on or you might drop some weight, but depending on metabolism, body makeup and a lot of other factors, it's a process that requires patience. That's why I'd suggest you think about working out as an investment in your health, both mentally and physically – think about the longterm benefits of that run you're on today (preventing disease, degenerative skeletal issues, etc) and how it's going to give you more peace and empowerment today (and every day you work out). The toned legs and cut abs will come, but by focusing exclusively on them you're likely setting yourself up for a lot of discouragement and also not getting the full value out of your workouts.
5. Trick yourself.
As much as I usually love working out, there are those days you just don't want to. Quite frankly, there have been a lot of those days lately – June has been awesome but it's been so busy with work and exciting projects (not to mention lots of travel), so in order to squeeze in my workouts I have to trick myself by saying "just 20 minutes then you're done." More often than not, I ended up logging closer to an hour because once you start moving your body, you usually don't want to quit so soon. Having said that, on the days I truly felt like absolute shit, I did stop at 20 minutes. And you know what? 20 minutes is better than nothing. Make a bargain with yourself and you'll be surprised at how often you'll still go above and beyond, and if you don't, at least you got some movement in!
How do you guys stay motivated to work out? Tell me in the comments below!