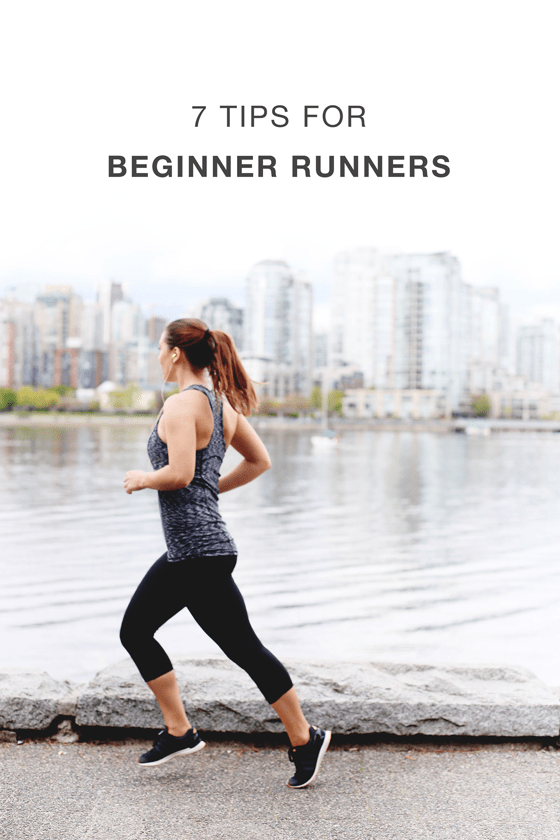 Growing up in the mountains and forest trails of North Vancouver, I pounded out all the trails in our area for years. Then after moving to Fairview a couple years ago, I ran the Sea Wall at least a few times a week without fail. In other words, running has been a part of who I am forever…until this winter, that is. I injured my IT band pretty badly from a combination of overtraining and then running on the injury, making it progressively worse and worse. I reluctantly had to admit to myself that as much as I love running, for the next few months I had to give it a break and focus on other ways to break a sweat. Thankfully, I've
finally
healed up enough to start easing myself back into some gentle runs in addition to my normal workout routines, so now seems like a pretty perfect time to share my 7 tips for beginner runners (or others easing back into it after a hiatus or injury!).
Click through to read it all!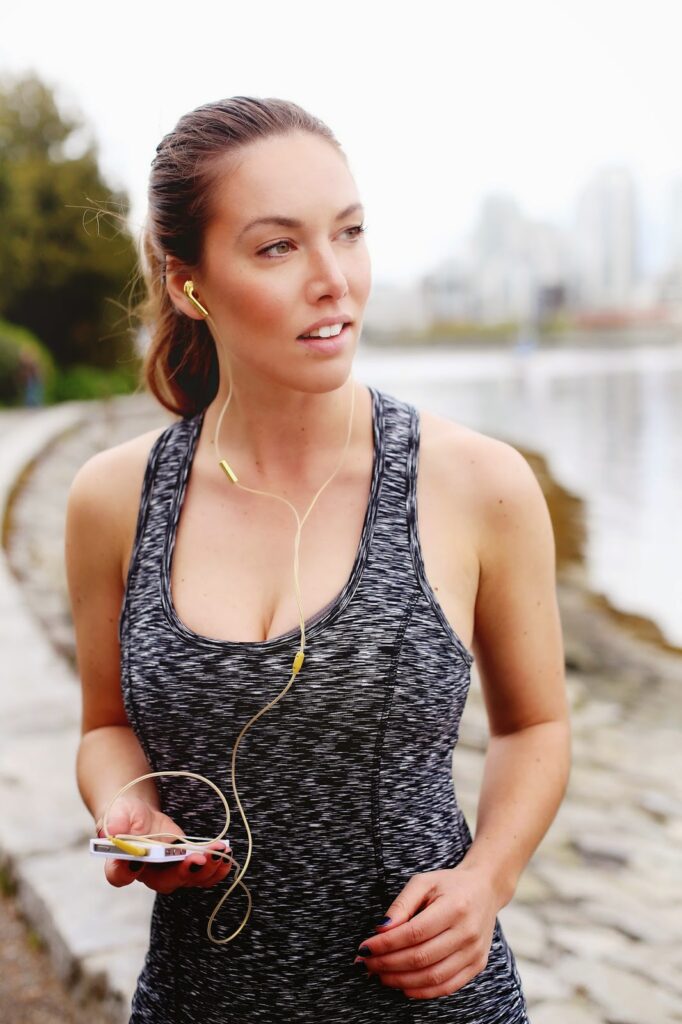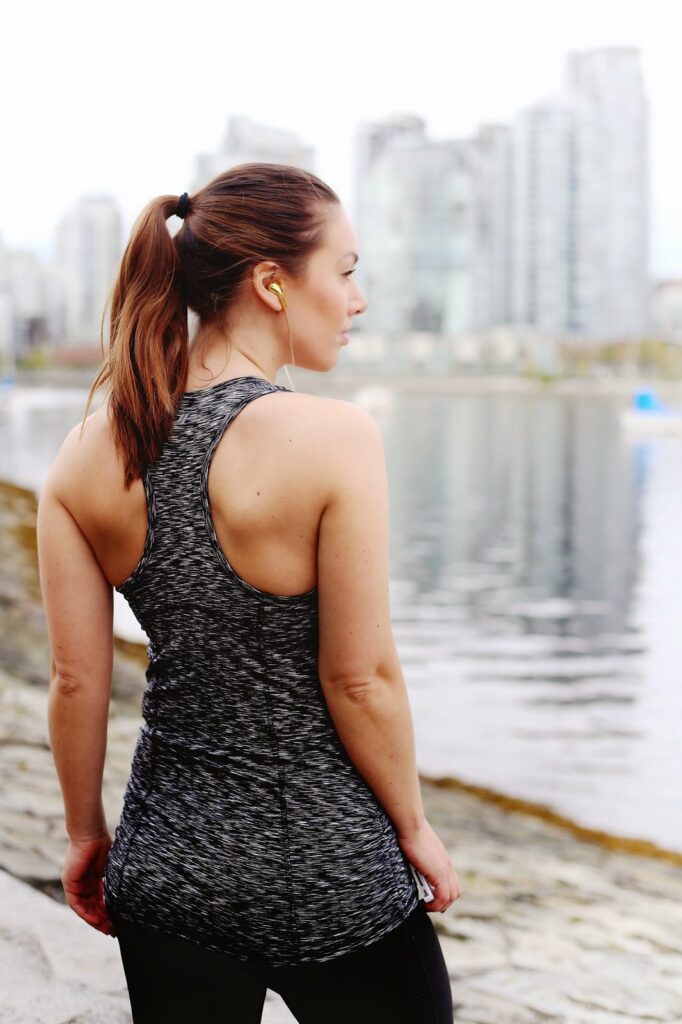 Before I dive into my tips, I want to preface all of this by dispelling a limiting belief I've heard a lot of new runners say. So many of my friends or readers who are new to running seem to think that people are or aren't runners, and if you're in the latter category, there's no point in even doing it since it will always be a gruelling experience if you're not a natural. Well, I am definitely not a natural runner – if I work hard, I can train for good times and I can work myself down to a 4 minute kilometre if I bust my ass, but unlike both my sisters who are definitely natural runners, it's not something I do because I'm naturally amazing at it. It's something I do simply because I love it, because I want to get outside and because when I adhere to some of these running best practices, it helps with my weight training program, my yoga practice and my general fitness period.
So if you're intimidated by running or are nervous to get back into it after a hiatus, don't be! These tips below will keep the impact on your body minimal, make your run an amazing experience and get you on the fast track to that incredible runner's high.
1. Get sized at a specialist store and have your gait tested.
I send everyone to
The Running Room
here in Canada but I can just about guarantee that wherever you happen to be in the world, you'll be able to find a running specialist store somewhere near you. They'll have your gait and walk tested to see if you have anything they need to cater to (I pronate inwards so I need stabilizing shoes) and they'll get you in a shoe that will make running a breeze, keep your risk of injury at bay and best of all, will last properly! It's 100% worth the time and money.
2. Start with 10/1's (or 5/1's, 3/1's, etc).
The most intimidating thing for beginners is the idea of running for long stretches of time and wearing yourself down so that you can't finish. So, simple solution…don't start with a long stretch. Start with manageable, bite-sized time portions that you run with 1 minute of walking to recover, which not only helps with cardiovascular recovery, but it also uses different muscles, minimizing muscle fatigue. I would suggest ten minutes if you're coming back after an injury or are moderately active, but if you're new to running altogether, start with whatever you feel comfortable with, whether that's 20 minutes, 10 minutes, 5 minutes, etc!
3. Pace yourself!
The first five minutes of your run set the foundation for your entire run. If you take it too fast out of the gate, you're going to burn yourself out and the rest of your run will feel like a struggle. Put on an awesome playlist and really enjoy your warm up for the first couple of songs, letting your body fall into a rhythm and getting your breathing nice and regular. I generally like to treat my runs as a long, sloping mountain – a steady, slow warmup, a gradual increase in clip and then I tend to really challenge myself midway through, slowing down or cutting down on hills as my run winds down and finishing strong but with a good cool down too. I use the Nike Running app to track my pace throughout the run – don't worry too much about the structure of your pace as you're first starting out but do try to start slow and end with a cool down at the very least.
4. Set yourself up for a good run.
Eat well before your run, at least an hour beforehand. You can't ever go wrong with a small bowl of oatmeal or a banana with nut butter – something that provides quick but steady energy (i.e. don't reach for that sugar fix beforehand and similarly, eating a digestion-taxing salad probably isn't the best pre-run snack either). Make sure you've hydrated properly in the few hours leading up to it so that you don't have to chug water before your run (nothing worse than that water sloshing around during!) or not getting enough in and becoming dehydrated.
5. Don't finish hard when you're starting out.
I kind of already mentioned this in the third tip but it's worth saying twice because for some reason, so many of us have this "finish strong" mentality hardwired in us. When I first moved to my hood, I kept finishing on this brutal hill that led to my place run after run for no real reason. I found that as much as I loved running, I started dreading my next run…that ending just ruined it for me. Finally, I realized I had a ridiculously simple solution – I could just not finish on that hill. I could extend my run by 5 minutes to make up for the lost distance and incline and finish early, taking that hill on a nice cool down walk on the way home instead. So especially when you're starting out, find a nice, flat area to finish so that you can cool down gently, or better yet, finish up in a lovely place where you can take in a view, stretch out or even grab a coffee afterwards – make it a great experience so that you end on a high note and are more inclined to take on your next run!
6. Stretch it out and take those epsom salt baths.
So speaking of finishing well, make sure you carve out some time to really stretch it out, especially when you're starting out. You'll not only reduce any aches and pains the next day, but it will help prevent future injuries and keep your joints happy. Additionally, epsom salt baths are not just a luxury, but they really do do wonders for reducing inflammation, cramps and aching. There's nothing as rewarding as enjoying a glass of wine in the bath after a hard run, complete with epsom salts, lavender oil and some bentonite clay. You'll feel way better the next day, not to mention you'll reap all the other benefits of stretching and having detoxifying baths (improves digestion, helps with sleep, etc).
7. Supplement your runs with strength training.
Last but not least, there's a reason so many different injuries begin with "runner's ___" – it's because while running is one of the greatest workouts there is, without proper strength training to strengthen micro muscles and take the pressure off your hips/backs/knees, you can seriously overtrain or injure some key joints or muscles. This is usually not something you have to worry about until you start ramping up your running, but it's a great idea to get in the habit of doing some quick strength training if you don't already to keep yourself as strong as possible.
So on that note, if you'd like a super simple 5 minute park bench workout to do at the end of your runs,
sign up
below and I'll send it straight to your inbox!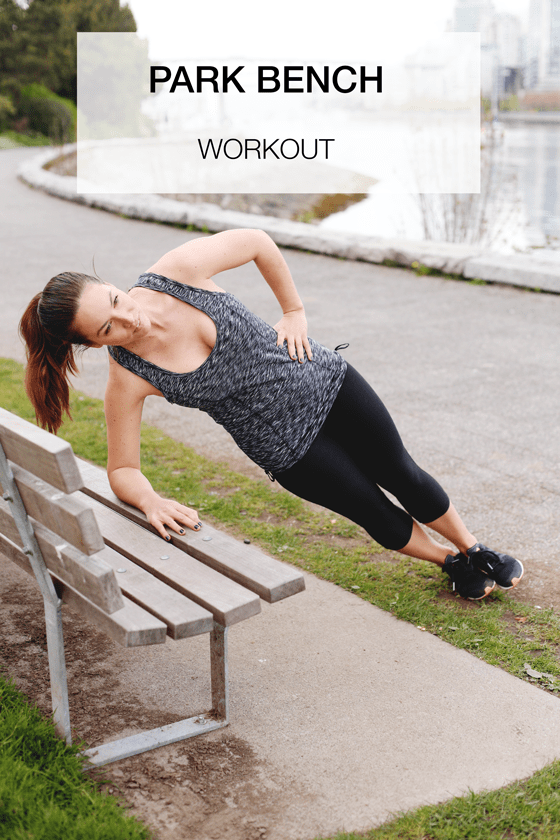 #mc_embed_signup{background:#fff; clear:left; font:14px Helvetica,Arial,sans-serif; }
/* Add your own MailChimp form style overrides in your site stylesheet or in this style block.
We recommend moving this block and the preceding CSS link to the HEAD of your HTML file. */
Get this workout sent straight to your inbox! Sign up now:
Email Address *
(function($) {window.fnames = new Array(); window.ftypes = new Array();fnames[0]='EMAIL';ftypes[0]='email';fnames[1]='FNAME';ftypes[1]='text';fnames[2]='LNAME';ftypes[2]='text';}(jQuery));var $mcj = jQuery.noConflict(true);