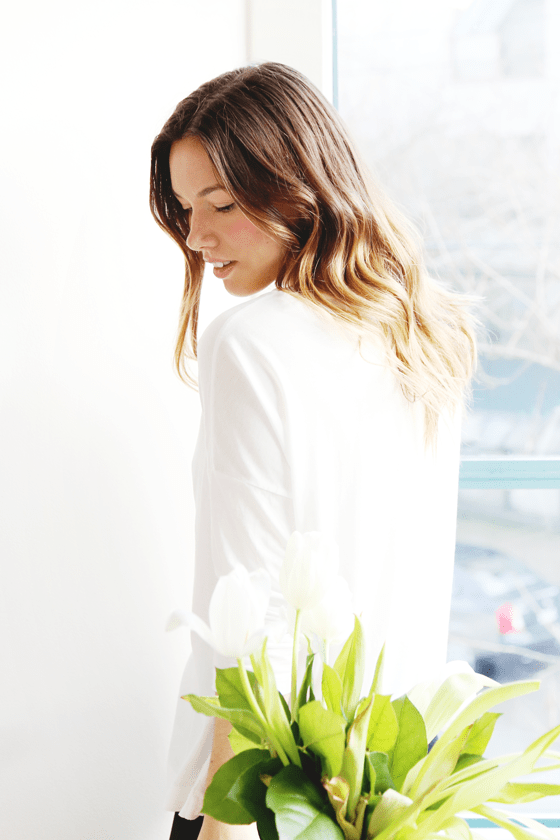 Friday!!! I've had a really awesome week but am definitely ready for some laid-back girl time and lazy mornings with Matt. Like so many of us, my weekends are a pretty sacred time – I tend to still work through them but I really try to carve out lots of quality time to get outside, see my loved ones and relax. Because of that, I really rely on this wavy hair style because it gives my fine, straight hair some much-needed body and movement but takes 5 minutes max to achieve, perfect for the weekend!
Click through to watch the video!
Hope you guys liked this little video tutorial, and definitely let me know if you make use of it this weekend – would love to know how it works on all different types of hair textures!
If you want more video content from me, subscribe to
my YouTube channel here
! And now, I'm gonna whip through this tutorial myself and then go for a rainy day walk with my sister – perfect balance of family time and, well…good hair. Hope all of you have an amazing weekend!