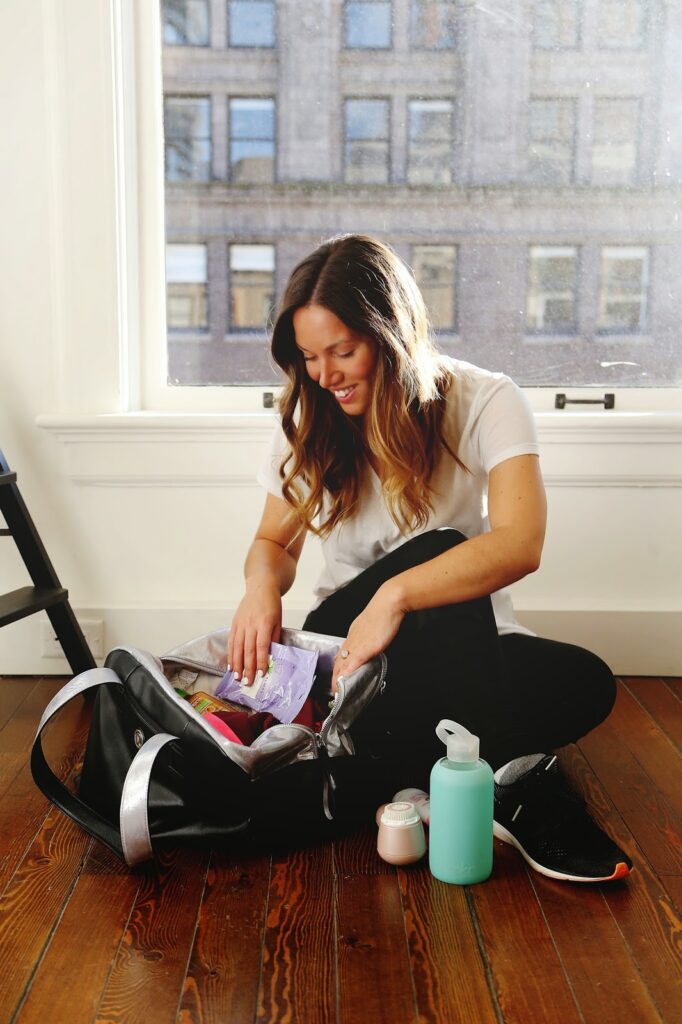 I'm currently exploring beautiful Victoria with my boyfriend for our 7-year anniversary celebration (follow along on Insta
here
!) so I'm letting myself off the hook a bit in terms of my usual workout and nutrition commitments, but as soon as I get back to Vancouver on Monday, it's back to the
#2015STRONG
routine! Quite frankly, now that I'm well over a month into really tightening up my fitness and wellness resolutions, I'm loving my sweat sessions more than ever – so much so in fact that I'm very rarely not running around the city in my workout wear these days, en route to a fitness class, the gym or the pool for a sweat session! Naturally, it means I've had to step up my gym bag game, which brings us to today's gym bag essentials post!
Click through
to read about how I get from the gym to drinks, dinner or whatever else I have lined up for the day!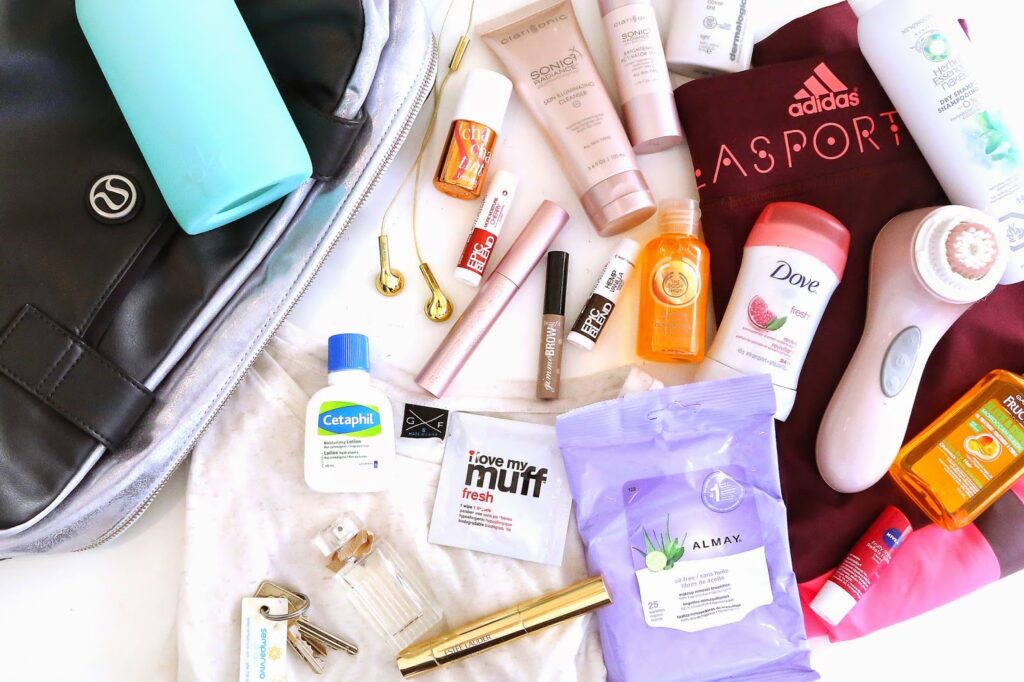 It might look like a lot, but thrown into my trusty Lululemon gym bag, it's honestly nothing to carry around. Scroll down to see the full list and more details about why I've got these pieces stowed away!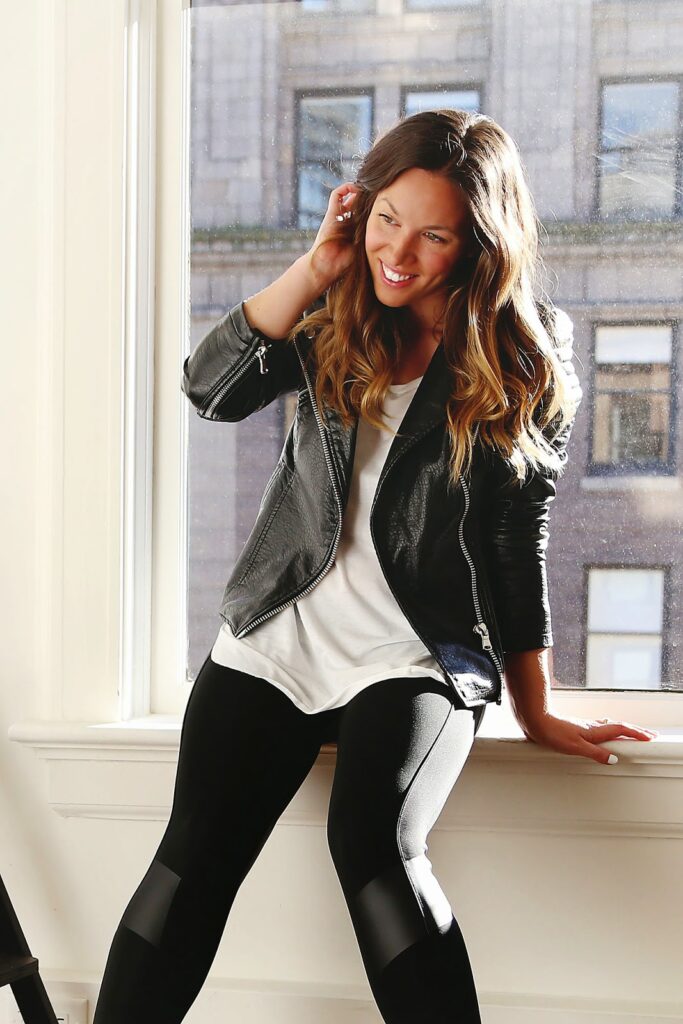 First of all, let's talk about getting to and then leaving the gym – your stylish entrance and exit, if you will. A cool topper is an absolute must, so whether it's a leather jacket like this Joe Fresh number here or a classic trench, bomber jacket, parka, etc, make sure you feel confident in whatever you throw on over top because it's basically taking the full sartorial load of your outfit both coming and going from the gym.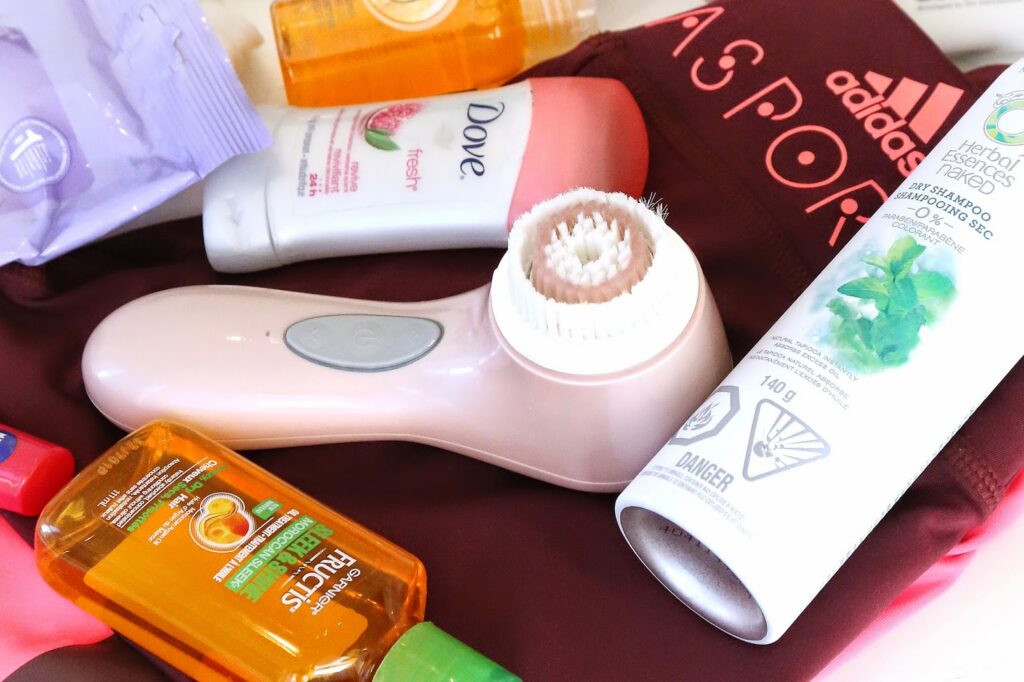 I don't know about you, but almost every workout I do requires a shower so I come prepared. Because you don't always get the same great products across the board depending on which studio or gym you're at, I've always got at minimum my dry shampoo, hair oil, face wash, face wipes, mini shower gel and (of course) deodorant. I've tried going the natural route but I just can't deal with natural deodorants – if anyone has a better deodorant recommendation then let me know, but for now, I wish I knew how to quit you Dove!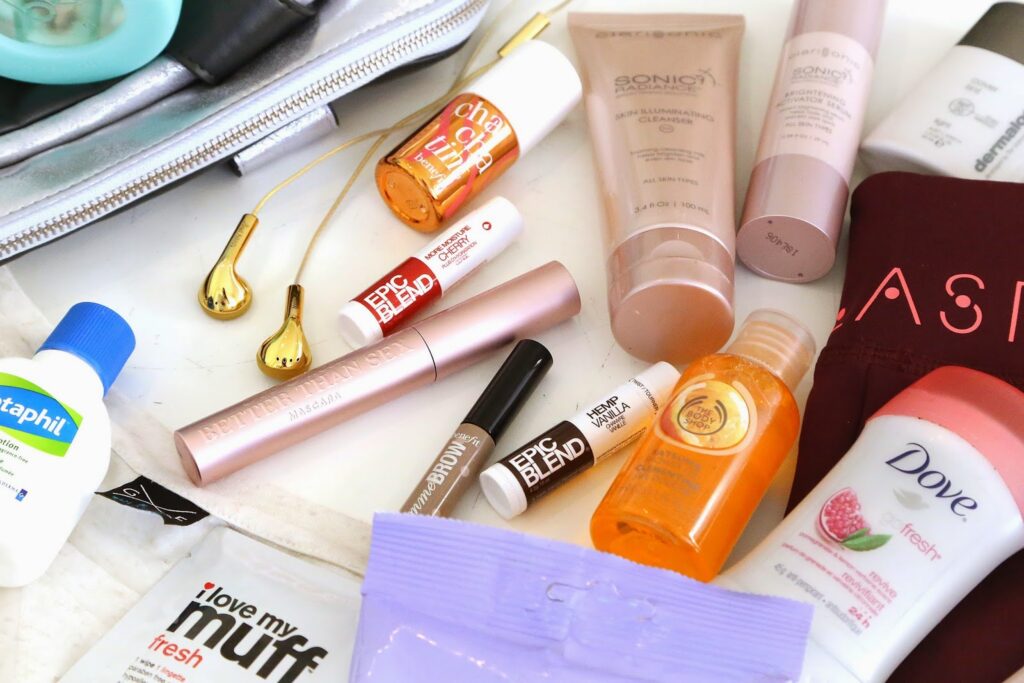 A quick pop in the shower to suds up,
potentially
wash my hair if the products aren't too awful (and if they are, cue in my hair saving dry-shampoo-and-oil team) followed by a meticulous cleansing of my face with
Clarisonic's brightening Sonic Radiance system
and I'm out.
If
the shower products are particularly harsh or I forgot my shower gel (and this is only in emergency situations), I just ignore the name and make use of
I Love My Muff
's freshening powers, which are totally applicable to not only its namesake area but wherever else you might need it post-workout (i.e. they're just all-over cleansing wipes). Finally, I am usually quite religious about moisturizing every square inch of my body when I'm home but for the sake of efficiency (and everyone's eyes if we're in a common area), I just do the exposed bits (legs, arms, chest and upper back) then tend to my face. I swear by
Cetaphil's moisturizers
for travelling – toted it with me all through Europe!
The operative word in my post-workout makeup routine is natural, followed only very closely behind by quick. I use Dermalogica's tint (which conveniently has SPF 30 in it!) in any areas of discolouration, add Benefit's Cha Cha tint to the apples of my cheek, define my eyebrows with Benefit's Gimme Brow gel and then top it all off with my favourite mascara ever by Too Faced. I've also been obsessed with these Epic Blend all-natural hemp lip balms lately, particularly in the coconut and vanilla blends! Always have a couple rattling around at the bottom of my gym bag or handbag.
Once the face is done, I throw on a fresh outfit (especially necessary post-spin or hot yoga), which usually consists of a similarly sports chic pairing to the one I wore to the gym like this Gentle Fawn Essentials top and my favourite statement-making Adidas x Stella McCartney pants, which are now available at Sport Chek!