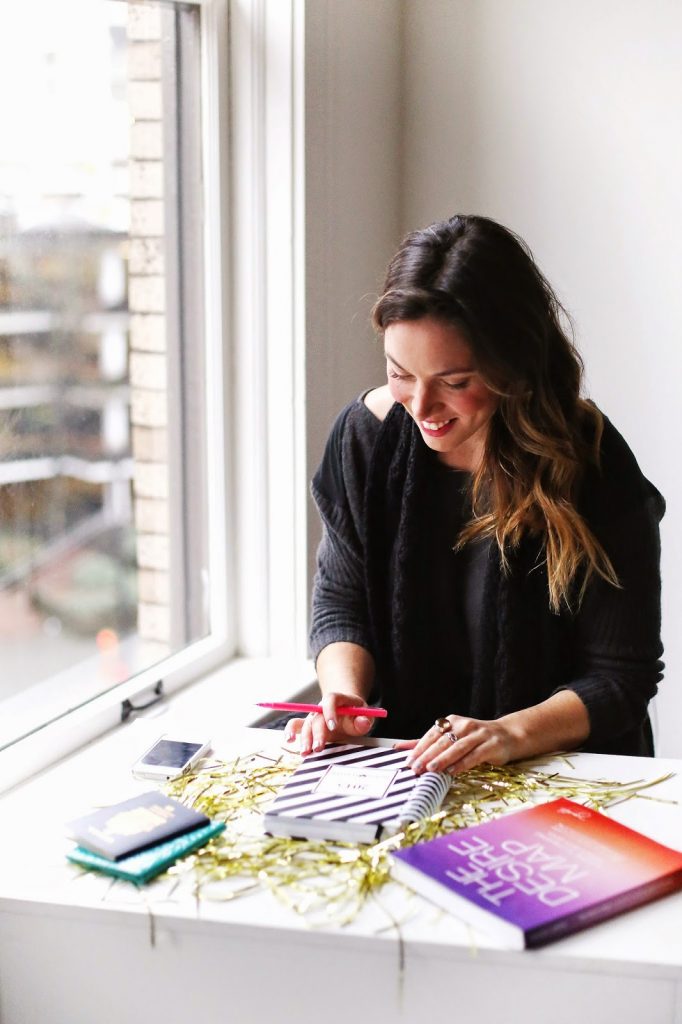 2014 was…a
big
year for me. It was amazing, it was packed full and it was life-changing. I can't wait to recap it tomorrow via some of my favourite outfits and moments but
today
is all about the year to come. There's something pretty thrilling about a new year – it's a completely new chapter, a brand new lease on a goal, dream or even your life. A chance to do-over or to begin something entirely new. While NYE is usually all about celebration (and style – check out
yesterday's outfit post
to see how
Alicia
and I are recycling our NYE style from last year!), as soon as the hangover subsides it's really and truly a chance to start the year off right. I feel very grateful that I've been introduced to two books (incidentally both by local talent) that have made all the difference in terms of my 2015 planning and dreaming – I truly haven't felt so excited for a new year (and also as nervous since a lot of what I have planned involves some major comfort zone escaping!) in a long time.
Click through to read more about each book and to discover a few of my goals for the new year!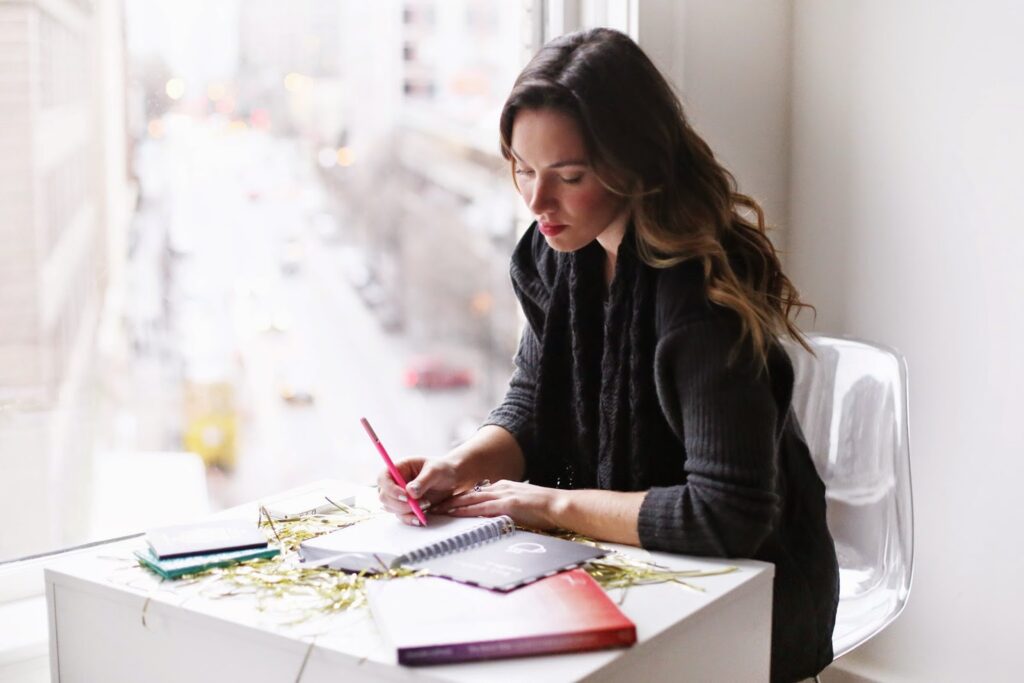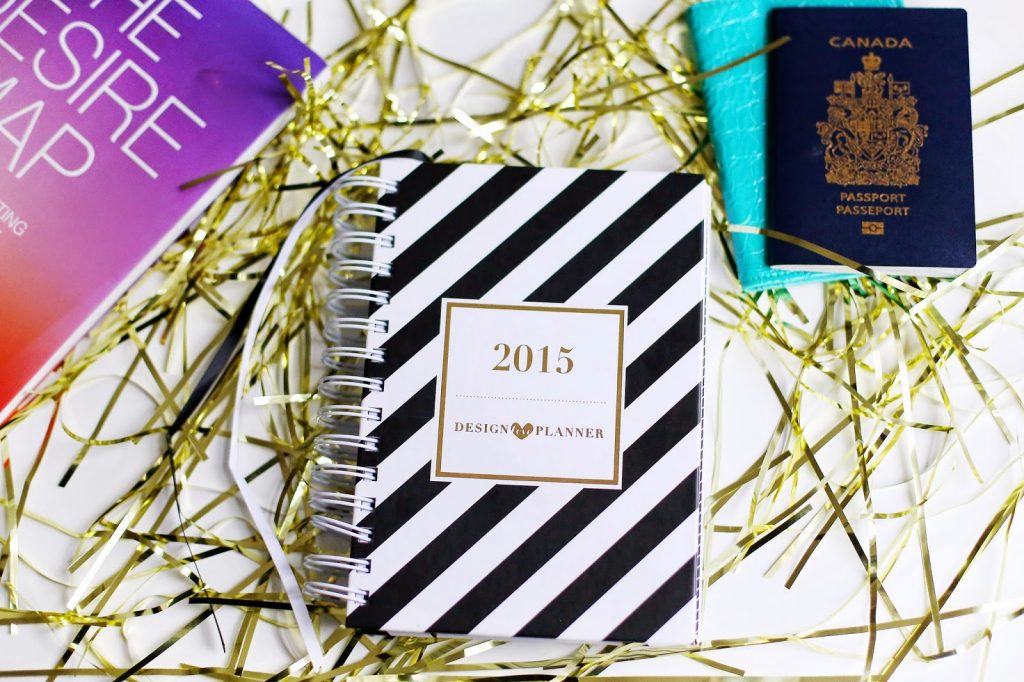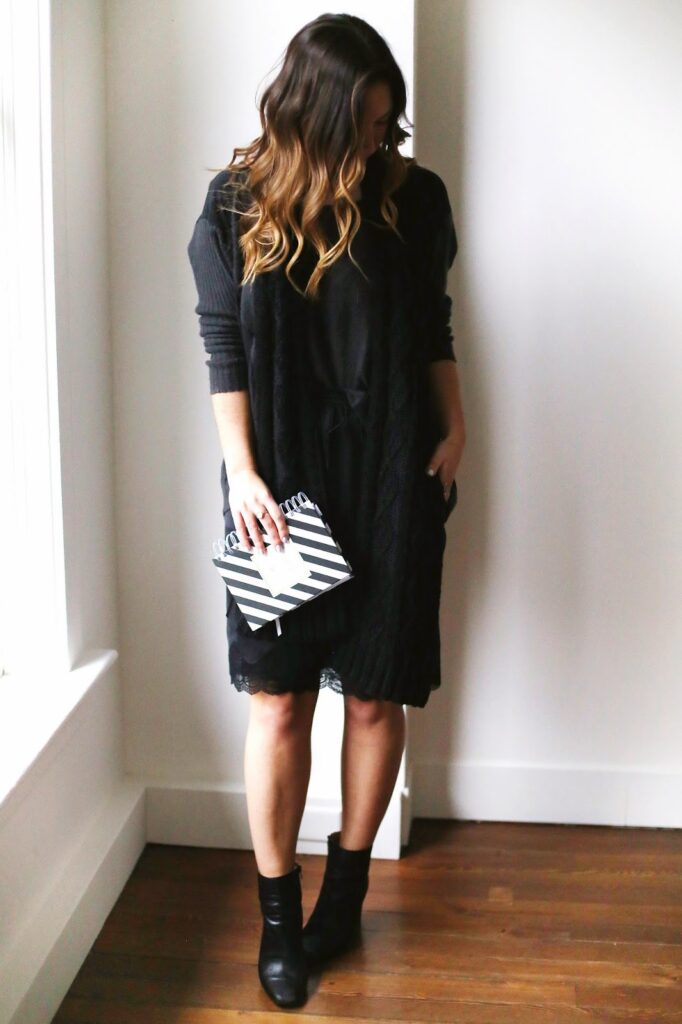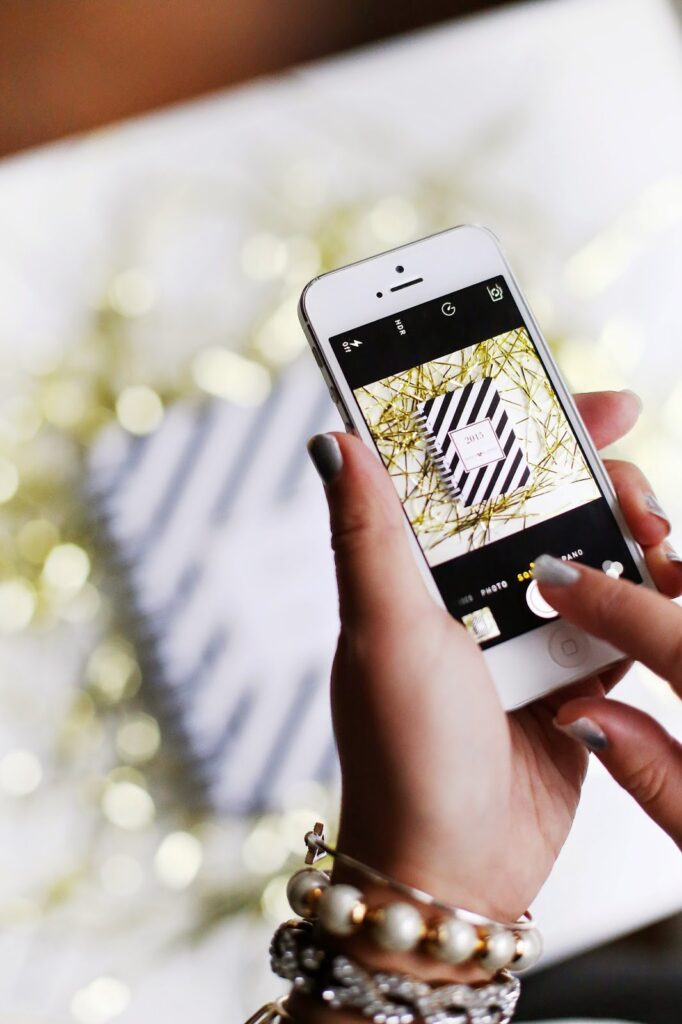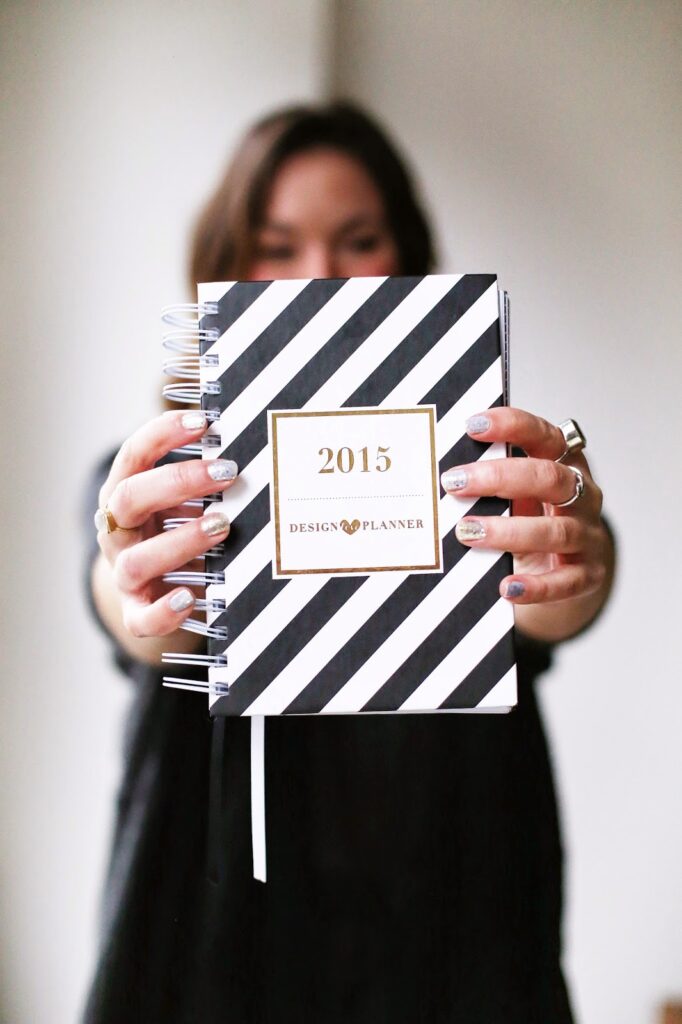 First of all, let me just start off by saying I've been a goal-setter as long as I can remember. As an ambitious, head-strong A-type, goals aren't something I need to motivate myself to do – if anything, it's a compulsion that I need to rein in sometimes. For the past couple of years though, I kept noticing this worrying habit of setting my yearly/monthly/weekly goals, big goals even, then achieving them, feeling great for one day and then…nothing. It was like I was back to square one. Obviously, it's not always a bad thing to strive to improve yourself, but the way I would almost instantly begin putting pressure on myself to set my sights on something newer, bigger or more exciting was exhausting and quite frankly, completely counterintuitive to the whole point of goal-setting. After all, isn't the whole point to feel good about what you've done – to feel more complete? While I had so much to be happy about, because I was always focused on a new milestone as soon as one was ticked off, I kind of robbed myself of any real joy in achieving what I had done in the first place.
Serendipitously, right when I was in desperate need of a new perspective I stumbled upon
Danielle LaPorte's The Desire Map
, which is all about determining how you want to
feel
rather than focusing just on the tangible goals. Of course, you can make goals, intentions, etc – whatever feels most organic for you. But by focusing on the journey rather than the destination, it becomes less about the grind to hit x or y and more about cultivating a feeling a desired feeling day-to-day and creating goals that are in line with that feeling. For instance, if feeling affluent is important to you (extending to wealth, health, etc), then you won't just state "I want to save x dollars by x date." You'll focus on small ways most every day to cultivate a sense of affluence, even when (and almost
especially
when) you're not feeling particularly affluent. You'll donate what you can, you'll try on a pair of obscenely expensive shoes, you'll fill your kitchen with piles of local vegetables, you'll treat yourself to a manicure. You'll also maybe make some goals to save enough to donate x amount, or to book that trip to Europe. But whether you hit a goal or don't, you'll have generated that feeling of affluence regardless on the journey.
In reading the book and doing the exercises, I learned so much about what I value and what feelings are really important to me – things that in retrospect have been pretty unchanging values my entire life, but getting clear on them has made me so much more clear and focused with my goals. Freedom, vitality, inspiration, clarity, adventure, play etc – whenever I find myself in (or get myself in) a situation where any of these are compromised, I feel more than just a little shitty – I feel totally and completely not me. Being able to so clearly see how important these feelings (or "core desired feelings," as they're pretty aptly described in the book) are to me means that I can set better and more meaningful goals. While I know Goal Setting 101 often claims that the two most important things are 1) accountability and 2) quantifiability, I've found it far more exciting to write down "I'm intending to fill up my entire passport with stamps this year on another months-long adventure" than "I will visit 10 countries by May 19, 2015." Or one I'm particularly excited for: "I intend to be a tourist in my own city at least a few times a month, wandering around aimlessly with my camera" – no tangible or measurable gains, but something that will help me cultivate some feelings I sometimes feel like I struggle to find in my own town (inspiration, adventure, play).
Now that I've planned out a couple of my other main goals for 2015 (see below!) I'm so happy I have my
incredible
Design Love Planner
to jot them all down in. This planner made by local talent Marissa Cristina is
the
planner I wish had existed my entire life. I remember having one planner that was actually pretty great in my 3rd year of university and it honestly changed the entire year for me. I was
beyond
productive, taking six courses, writing full-time, working 4 days a week, working out 6 days a week and also managing to spend time with my friends. Yes, I was also 20 or something so I had boundless energy, but I swear, having that nearly perfectly laid out planner made me this insanely productive person.
Cue Design Lover Planner to not only offer the lay out and features that have already contributed so much to my productivity, but it's also completely done up in style with the entrepreneurial woman in mind. Inspiring cut-out prints for each month? Check! Weekly to-do lists? Check! Monthly budgeting and expense sections? Cheeeck! Other than feeling like I'm actually getting ma shit done at record speed, I can't stress enough how important it is to have my goals and core desires front-and-centre. Such an awesome reminder to live each day to the fullest and to work with purpose. The planners are already selling quickly (especially since being snapped up by Chapters!) so snap yours up while you can!
So without further ado – a couple of my goals below! Have any of you planned out anything for 2015? I would love to hear them and how you go about setting your goals!
2015's Word: Fearless
I intend to get back into the music scene with freelance writing and playing
with a band, even if it's entirely not serious (the band, that is). Music is one
of my greatest passions and music journalism is something I miss so much – it's
high time to get back to something that excites me so much!
I plan on living somewhere else for a couple months (hello, Dublin!). New
faces, new culture, new places and sights to see.
Can't get too deep into this one as it's still in the early planning stages but
I plan on making some exciting changes career-wise and it's brought a whole new
surge of inspiration to my life!
I intend to take on more creative freelance work that excites me – creative
copy for brands I care about, writing freelance again and hopefully,
working in some more TV-based capacity! One thing I've realized is
the more I have on my plate (to a point), the more productive I am,
and in turn, the happier I am.
I plan to take a couple weeks off to just surf. Why? Because I love the
ocean, I've always wanted to improve my surfing, and why not.
Oh and PS I swear we're not joined at the hips but my lovely friend
Alicia
(who's off gallivanting in Mexico right now) helped shoot this feature and will be posting about her
goal setting journey
as well! We
do
hang out a lot but I only just now realized my last two posts were done with her (
here
and
here
) – #stage5clinger on my part much?