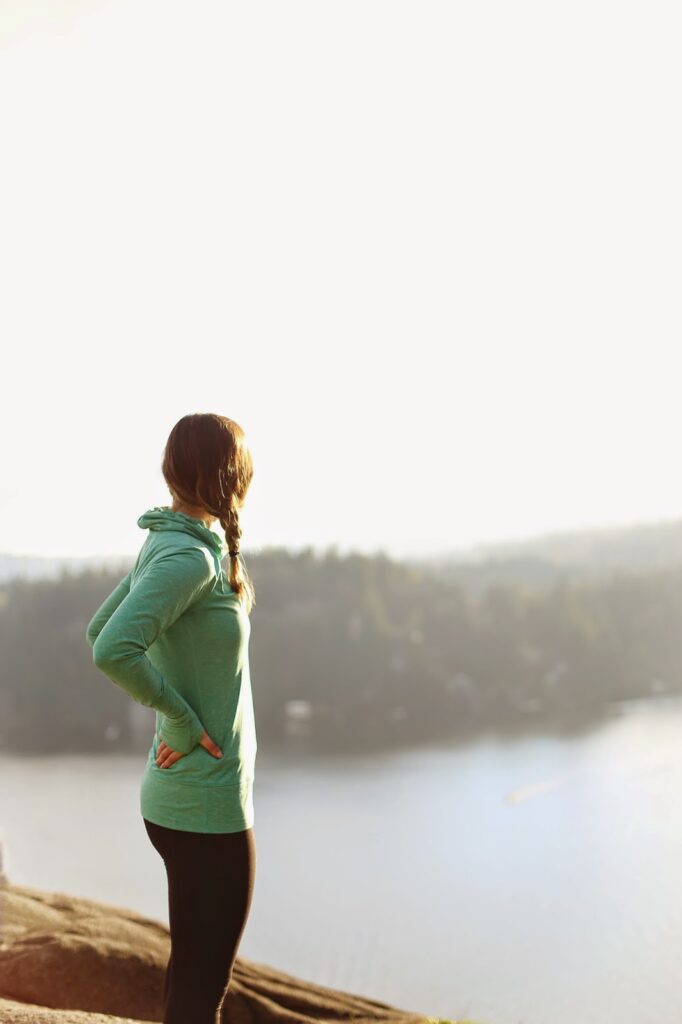 Pants and top c/o Victoria's Secret, Mizuno runners (similar style)
I mentioned last week
that I was excited to start sharing more fitness-focused content here (along with some of my other major passions!) so it's little surprise that I'm ecstatic to be sharing one of my favourite ways to stay fit today (along with some requisite style pointers, of course): hiking! Whether you live in Vancouver or are planning a trip here,
Quarry Rock
is an absolute must, not just for the stunning view at the top and its all-levels accessibility but because hiking is maybe the best way of getting a workout in without it
feeling
 like a workout at all.
Click through to read the full post
and to take in this beautiful hike through my photo diary!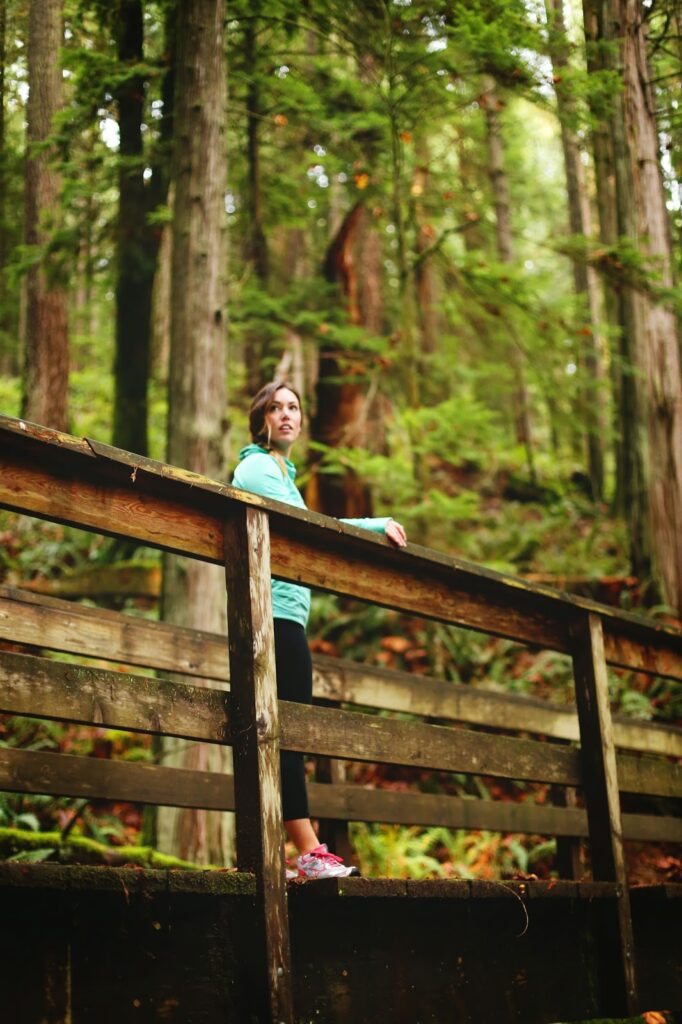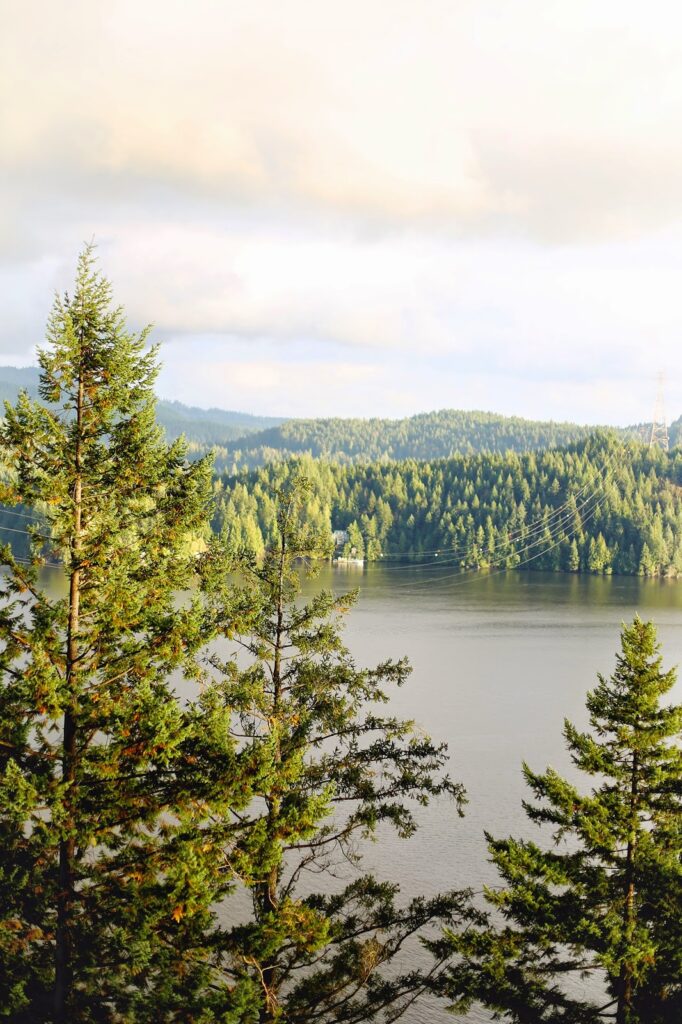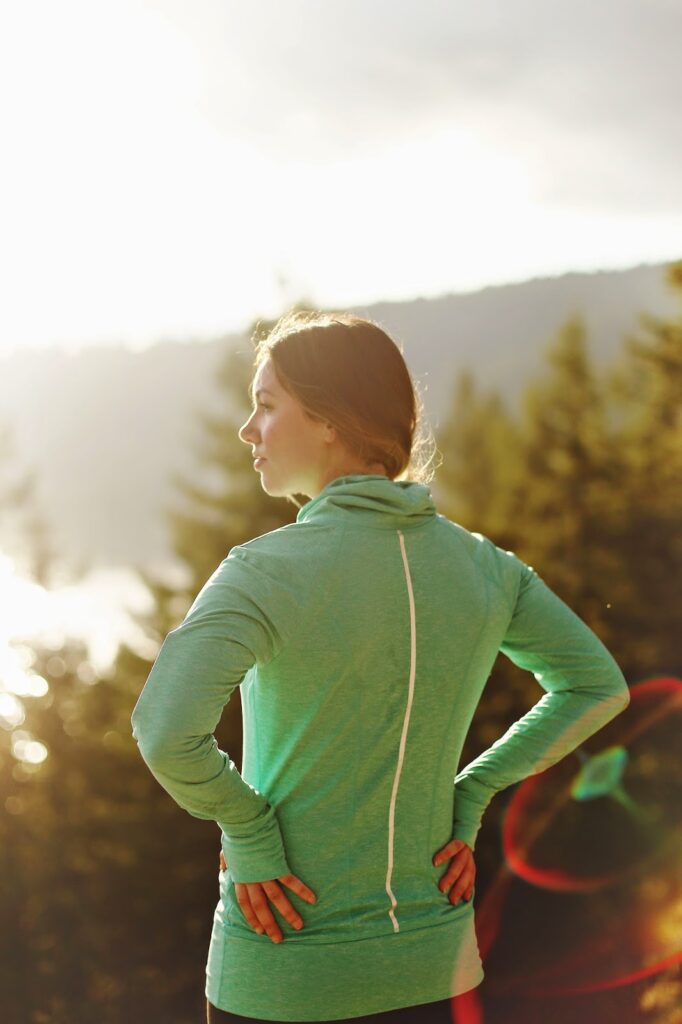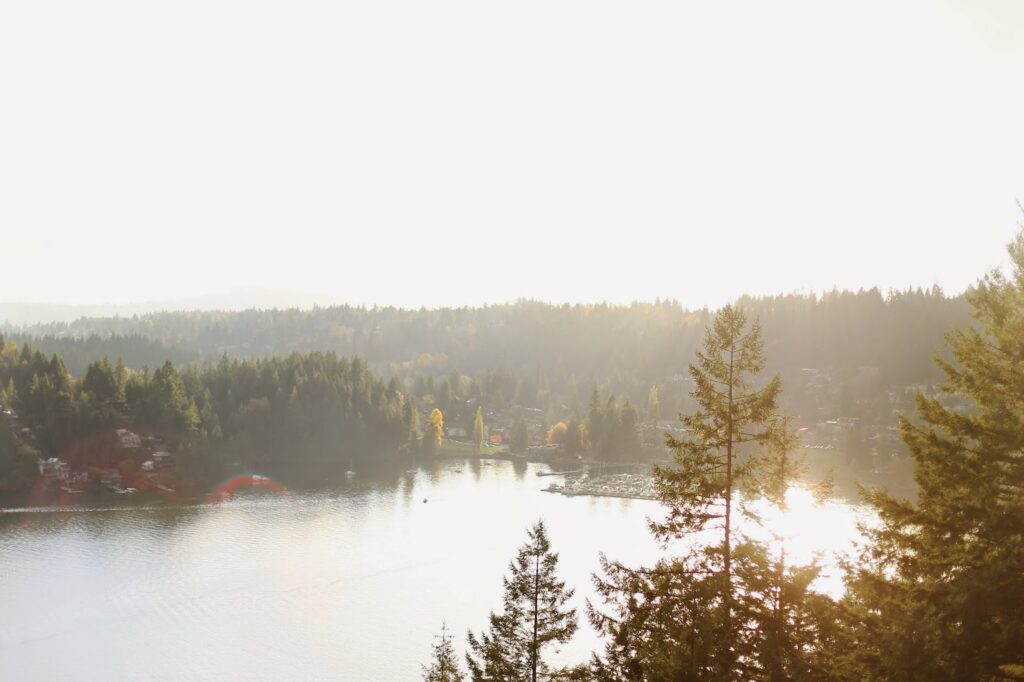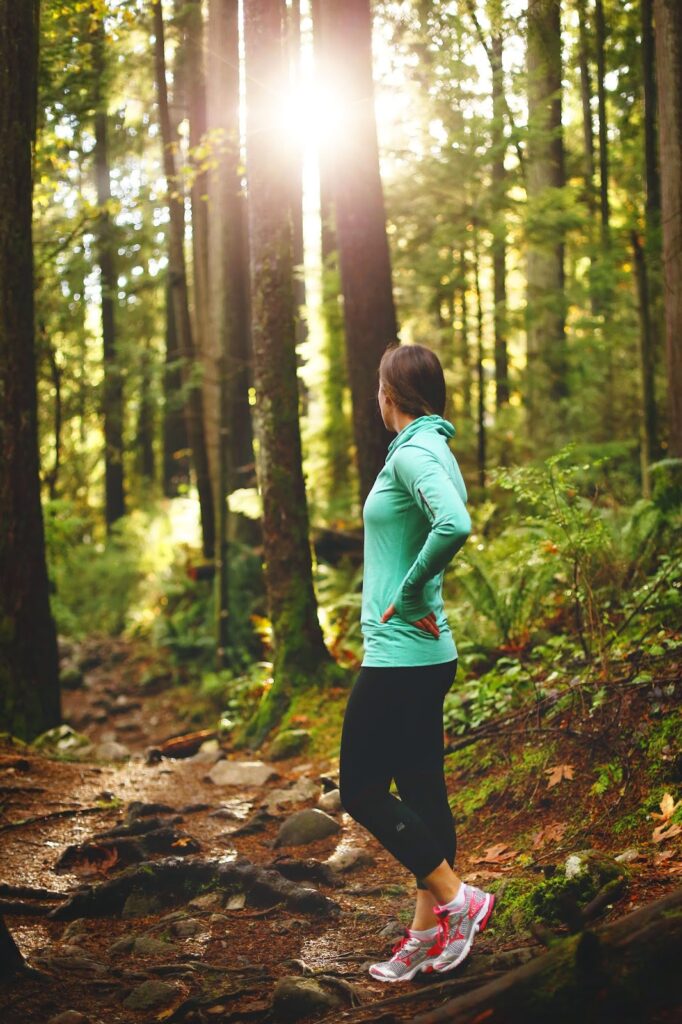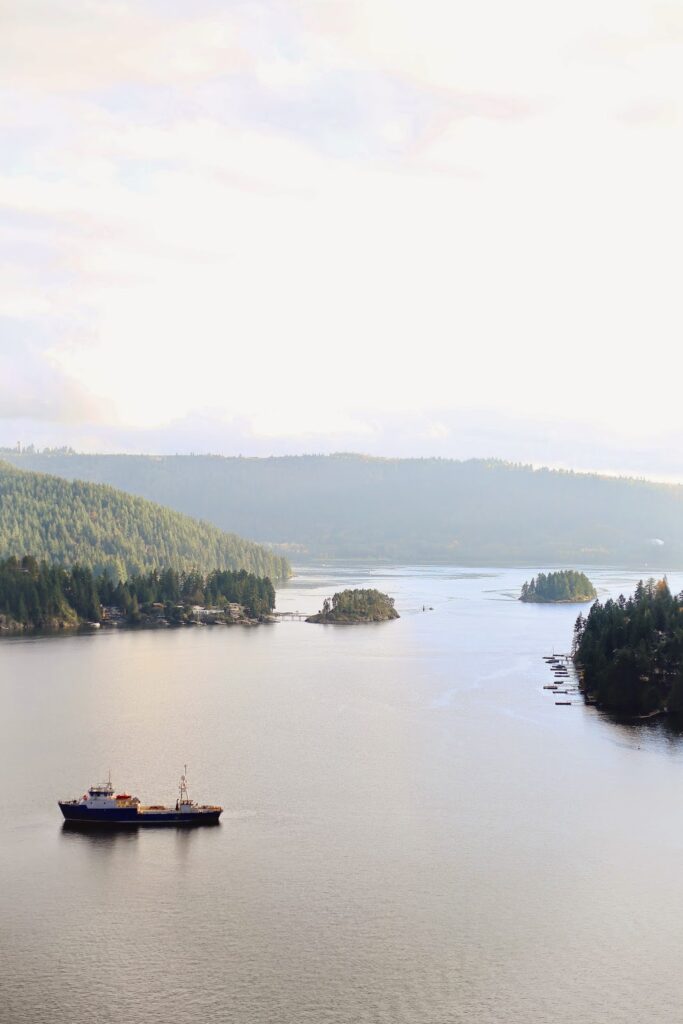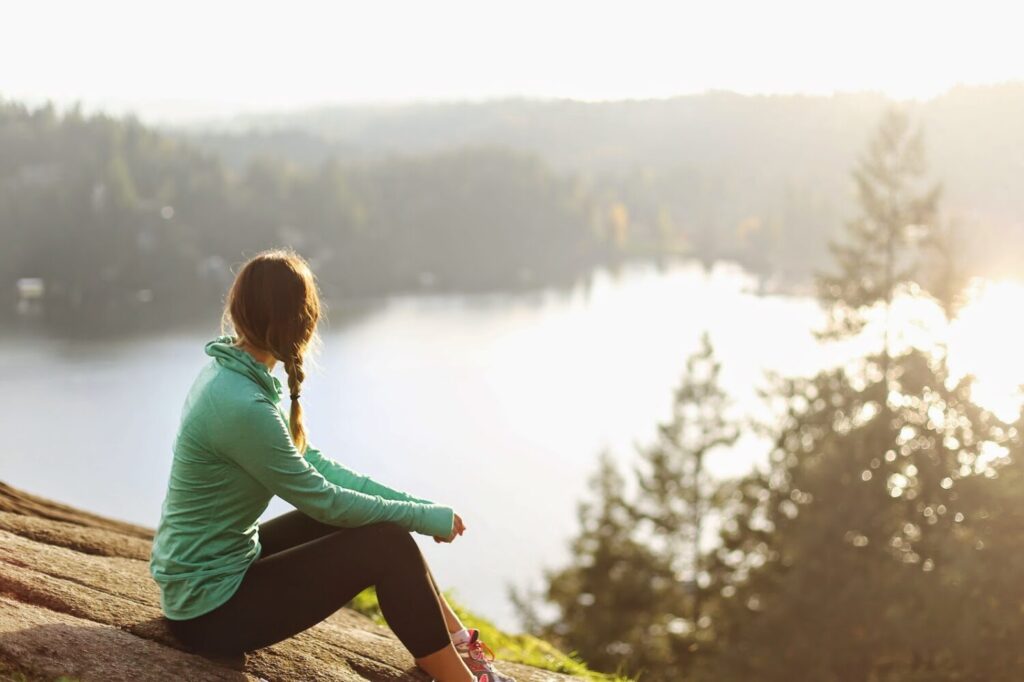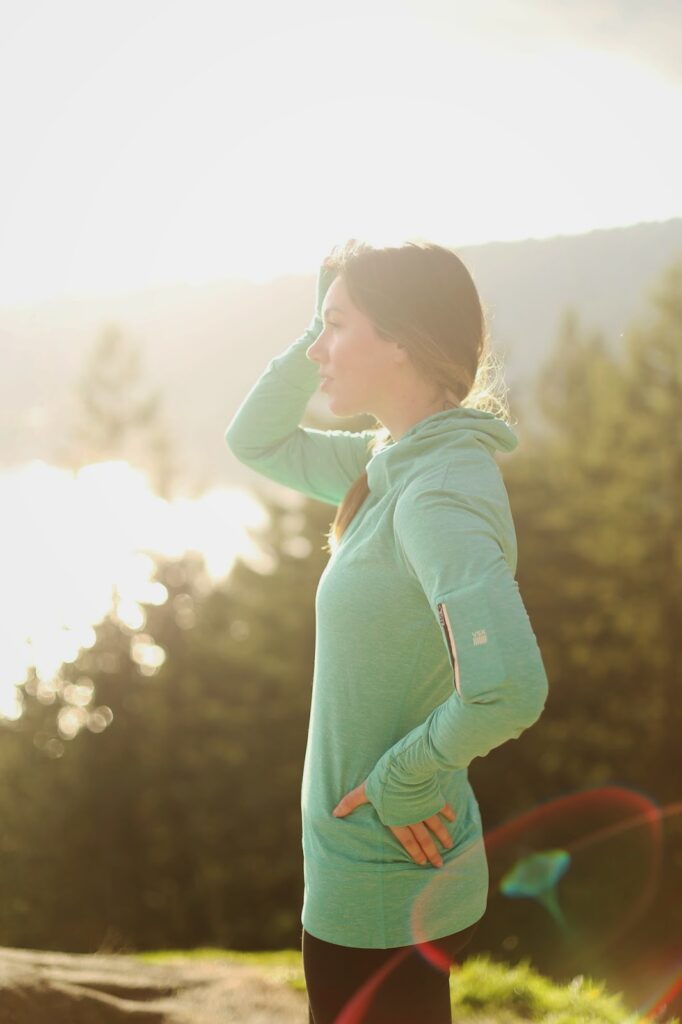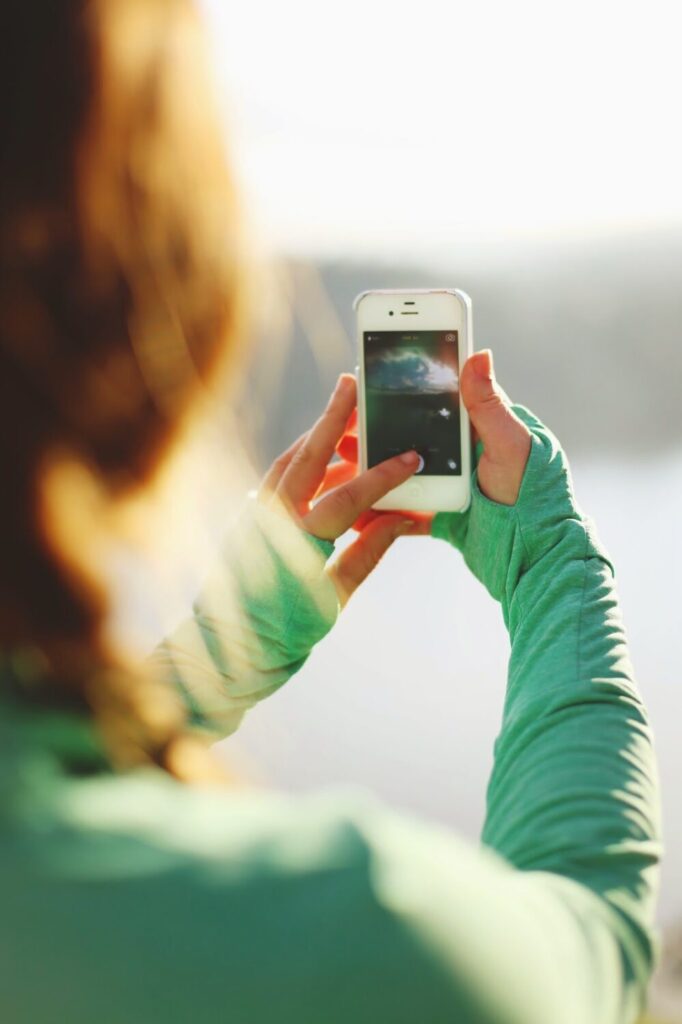 Not only am I a Vancouver girl, but I'm originally a North Vancouver girl, meaning I quite literally lived right up in the beautiful mountains of Vancouver. Up until when I moved away for school and then into the city upon coming back to Van, I had spent my life running through the trails, trekking up mountains and taking Bailey for explorations off-trail in the beautiful rainforest. As beautiful as I find so many other places in the world, there's definitely a very special, untamed, lush beauty on the North Shore that's truly all its own, a beauty that's on full display on the Quarry Rock trail.
It's a bit of a drive to get to Deep Cove to do the Quarry Rock trail, but once you've begun exploring the dense forest (and particularly when you've reached the summit and can take in the beauty all around you), it definitely feels well worth it. While Quarry Rock's an easier route, it's still an amazing workout, particularly if you take parts of it at a run or really give into the lunges on the uphills (a good tip for any hike, or even a lengthier park walk if you don't have mountains around you!). Ready to hit the trails here in Vancouver or back at home? Read on for some basic safety tips and style pointers!
Safety
Hiking is one of the best workouts because you get to take in all the beauty around you and really be in nature, but of course, that means that there are a couple extra precautions you need to take. I've got important ones listed below but Vancouver Trails has
some extra tips
listed that are worth checking out too!
First of all, before you get on the trail, figure out how it's marked – usually on the North Shore, that's with orange tickers on trees along the way. Even if you get into a hiking groove, keep an eye for these signs! It's only okay to go off-trail if you know the area extremely well (and even then it's not really advisable, so don't make like Bailey and I used to!).
Do not kick off your hike any time near dusk – give yourself more time than you expect (mornings are always best during the winter) and stick to more populated routes if you can. Even though I grew up in the forests, I'm still always surprised by how much more quickly and intensely darkness seems to fall when you're in the woods – it can really catch you off guard if you don't plan properly.
Packing trail mix (add some dark chocolate in, a tip my explorer dad used to always give us when we were younger since it's so densely high-energy) is never a bad call too and make sure you have water on you.
 Unless you're very experienced and know the area well, always go with someone else. Not only is it obviously a safer option for staying on-track and the like, but talking with someone else also keeps some of our wild friends at bay as they're scared off by noise usually (I've only come across a bear in person five times or so in my life but fortunately, I was always with someone – not pleasant to have to encounter one alone!). Also not a bad call to put a bear bell on our canine friends if they come with (Bailey always loved his, promise).
And last but definitely not least, make sure someone else knows where you're going (i.e. which trail, when you're expecting to be back, etc). Even though my siblings and I hit the trails most days growing up, our parents drilled it into our brains to always shout out the trail we'd be running/hiking and how long we'd be taking before heading out the door. It's probably the most important thing you can do pre-hiking.
Workout Style
With some basic Safety 101 out of the way, let's talk style!
Two words to remember when it comes to hiking: light layers.
I have three layers on here, if you can believe it – your temperatures are going to be all over the place, not only because of your energy output but also because of the temperature changes that occur at different altitudes.
Keeping your neck and core warm are key
, and definitely pack a toque during the winter months since we lose most of our heat through our head. This
Victoria's Secret fleece pullover
has been
the
 best hiking buddy since I can cinch the neck to really keep warm, slip my fingers through the thumbholes for added heat and it even has a safe arm pocket for me to stow my phone, GPS tracker, keys, etc.
And finally, not only do I love a pop of colour in my workout clothes because I find it motivates me to get moving more, but when hiking, having something bright on is always a good safety precaution too!
Shop my hiking look:
!function(d,s,id){var e, p = /^http:/.test(d.location) ? 'http' : 'https';if(!d.getElementById(id)) {e = d.createElement(s);e.id = id;e.src = p + '://' + 'widgets.rewardstyle.com' + '/js/shopthepost.js';d.body.appendChild(e);}if(typeof window.__stp === 'object') if(d.readyState === 'complete') {window.__stp.init();}}(document, 'script', 'shopthepost-script');

JavaScript is currently disabled in this browser. Reactivate it to view this content.