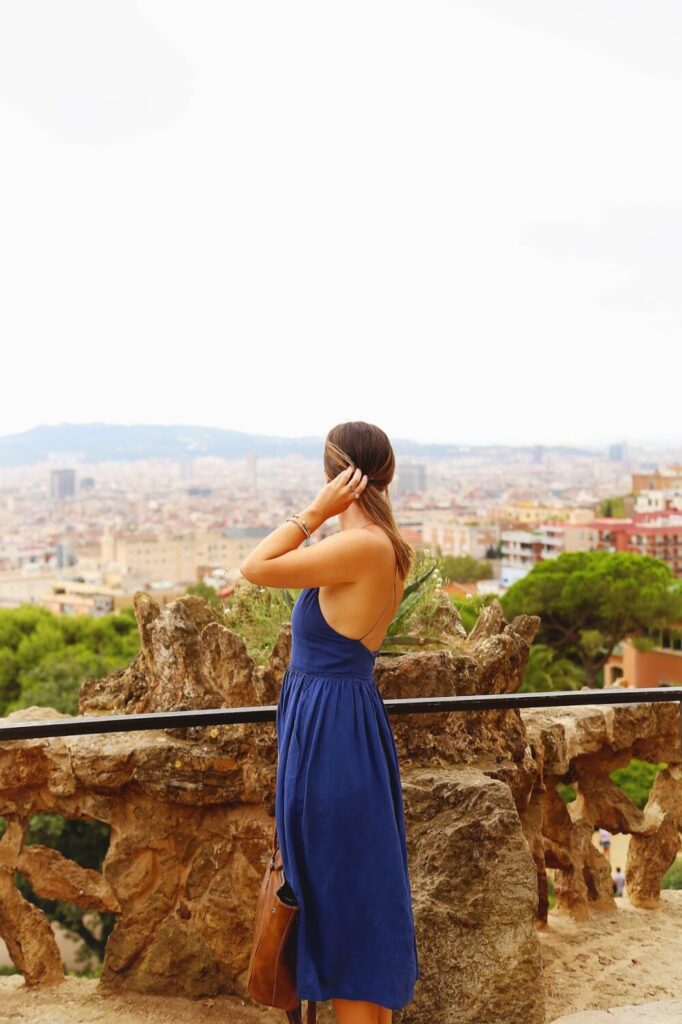 It's impossible to step foot in Barcelona without quickly becoming overcome by how much the famous Catalan architect Antoni Gaudí influenced the whole city. From the Sagrada Família to Casa Batlló, "God's Architect" (as he was known) his Catalan Modernist style (religious and mythological symbolism, smooth curves, ceramics, etc) is literally all over the city. Coming to see Gaudí's work alone would be reason enough to come to Barcelona. Of course, one of his most famous achievements was the beautiful sprawling Parc Güell, which Matt and I explored one muggy, overcast day. Click through to read the full travel diary!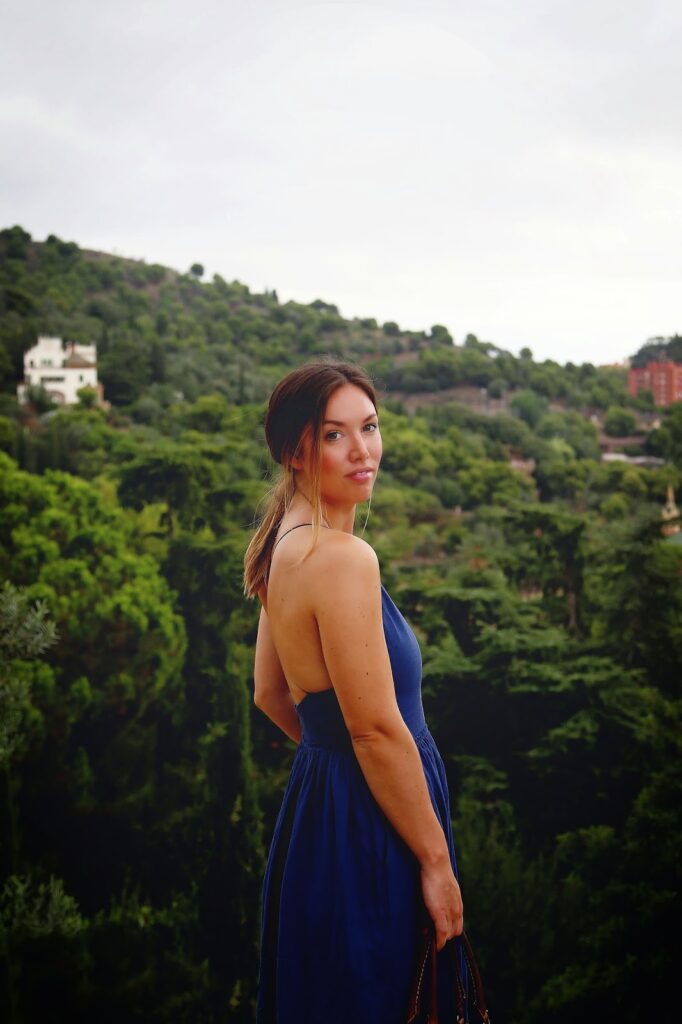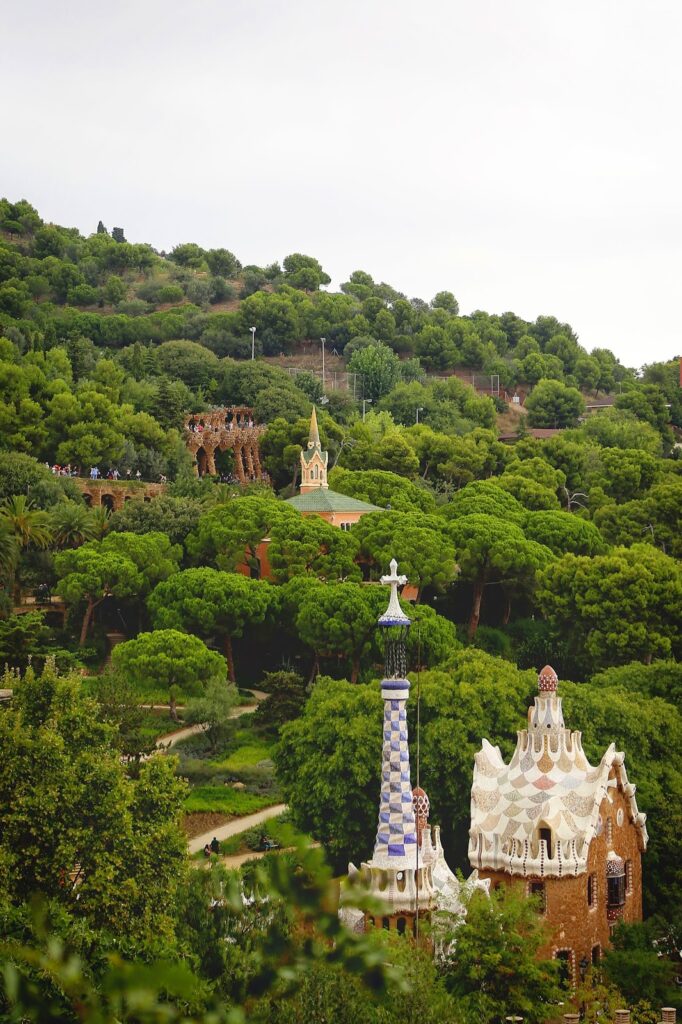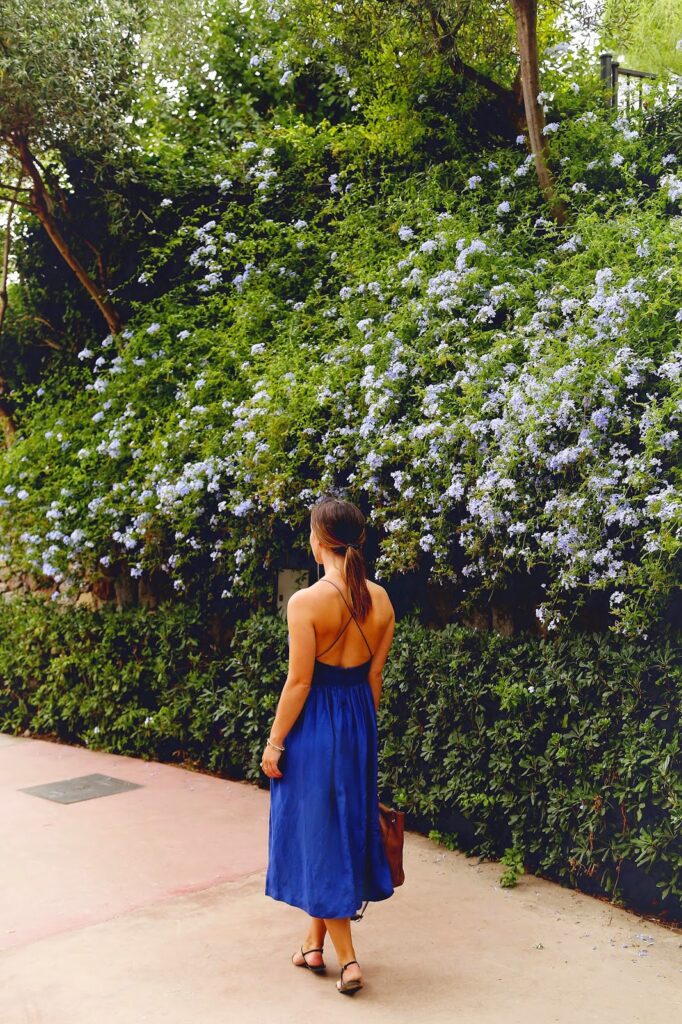 It's probably best to just get the whole history on the park from the UNESCO site's page itself, but as B
arcelona Turisme
told us (so helpful and well worth visiting to get sorted once you land in the city!), the park was financed by
Eusebi Güell
, a Catalan entrepreneur as well as a patron and lifelong friend of Gaudí's. With the intent of recreating an English garden city system with a collection of high-end homes connected within an enclosed, artistically finished park landscape, the project was actually financially disastrous. Hardly any of the homes were bought and initially, the whole development was a failure. However, because of Gaudí's artistic achievements with the project (lots of religious and mythological symbolism unifying the whole park, truly stunning in person), UNESCO named it a World Heritage Site in 1984. And now we get to visit it! So win-win in the end, I think.
It is absolutely a must if you visit Barcelona, not only to explore the beautiful park itself but to take in that view in the top picture. It's honestly breathtaking. Also, if you're a bit of an architecture nerd like myself, it really encapsulates so much of Gaudí's vision (though the
Sagrada Familia
is his masterpiece and while we couldn't get snaps of it due to construction, well worth the visit). One more tip? Wear decent shoes! My Zara sandals (
similar ones here
) weren't a bad option but I would almost go the sneaker route for the park. The walk can turn hike-like depending on how much you explore the park and given how beautiful it is, you should really take some time to explore it. Expect to work up an appetite as well, which leads us to…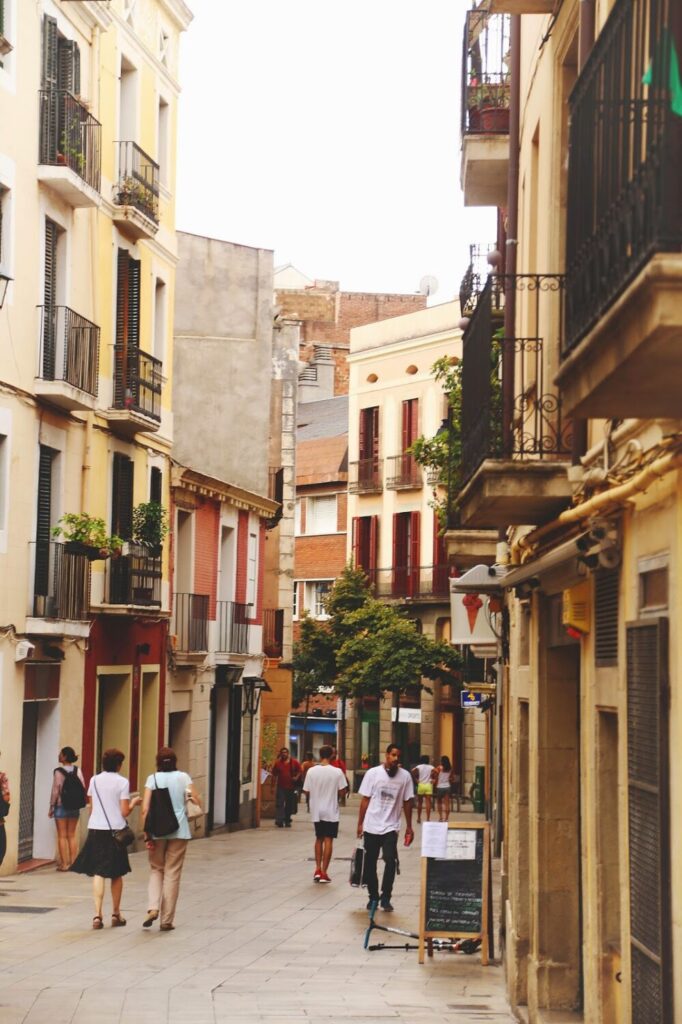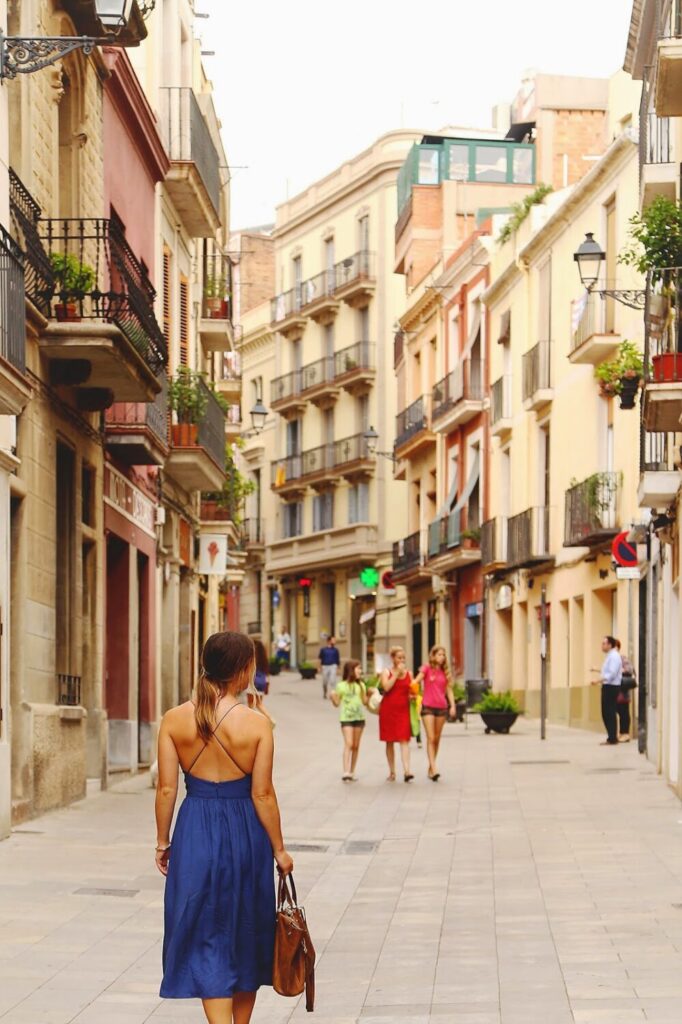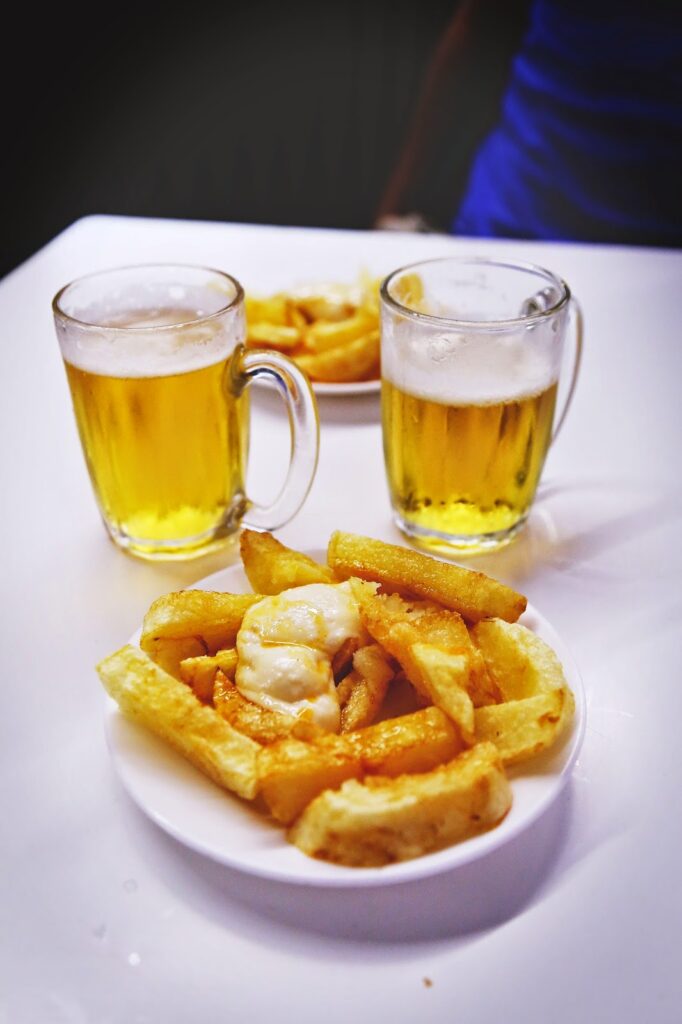 …
Sarrià
! Along with
Gracia
, Sarrià is definitely one of my favourite areas in all of Barcelona. Both
Gracia
and Sarrià were originally villages that were absorbed by the city, and they both retain that old-world, village charm. Along with one of the best pastries I've ever had in my life from
Patisseria Foix de Sarrià
 to yet another contender for top patatas bravas (and other amazing tapas) from
Casa Tomás
(oh and PS
unbelievable
 prices from this joint, pack change), we spent some good time eating our way through this beautiful town centre to recharge post-park. Definitely a must-visit.
On another note, thanks so much for the sweet comments on my
last post
regarding my issues adjusting back to life here – I've gotta say, posting about all the amazing times I had while gone does make me ever so slightly depressed, but I'm trying to look at this next chapter now as a new adventure, and already this fresh perspective has helped some new developments pick up some momentum. Not to say that I wasn't seriously depressed when I finally stowed away my suitcase yesterday, but with my apartment finally organized, my travel receipts put away and my laundry finally done, I feel ready for the next steps here at home too! Stay tuned and happy Friday! xo
Recent Posts: