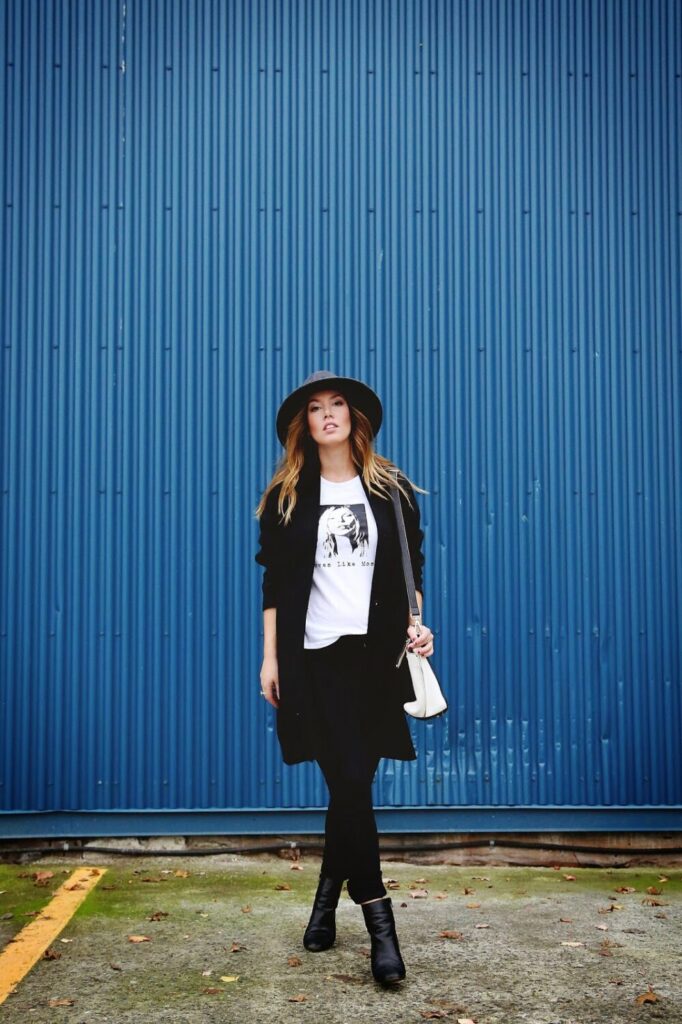 In case you missed out on the special 15% off code for my
eLUXE Connected Collection pre-sale
, don't worry – just mark your calendars for October 28th when the collection officially launches! Not to play favourites, but this
Moves Like Moss
shirt would have to be the one I've worn most repeatedly (
and
the fan fave from my collection from what I could tell at the launch party!). I mean, is there a girl out there who hasn't sourced a serious amount of sartorial inspiration from the lovely Kate in their lifetime? (The answer…is no).
Click through to read the post!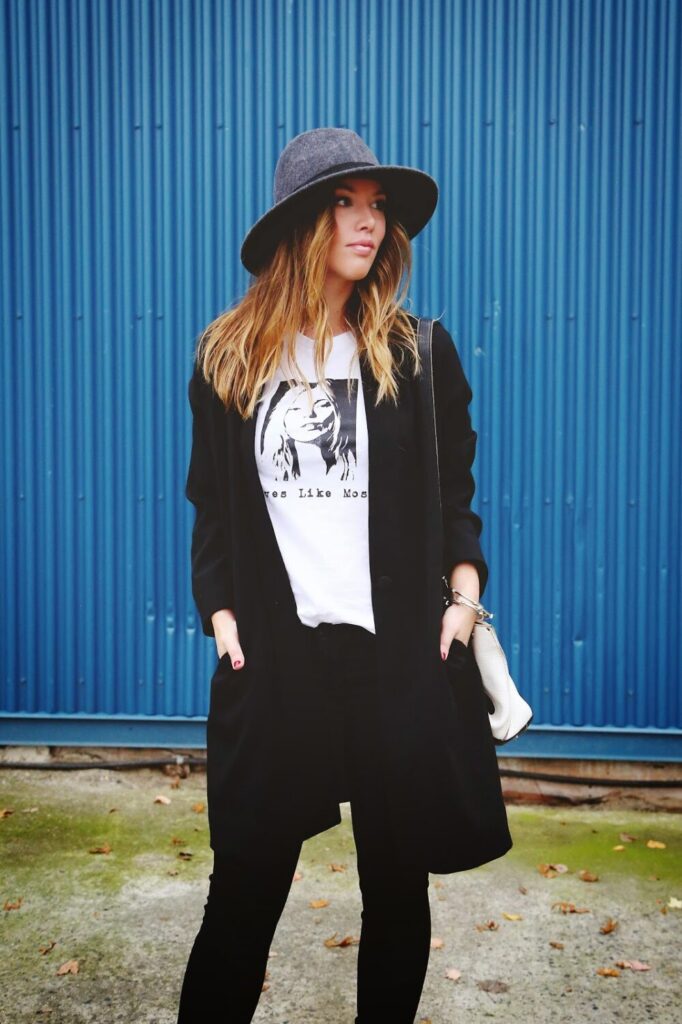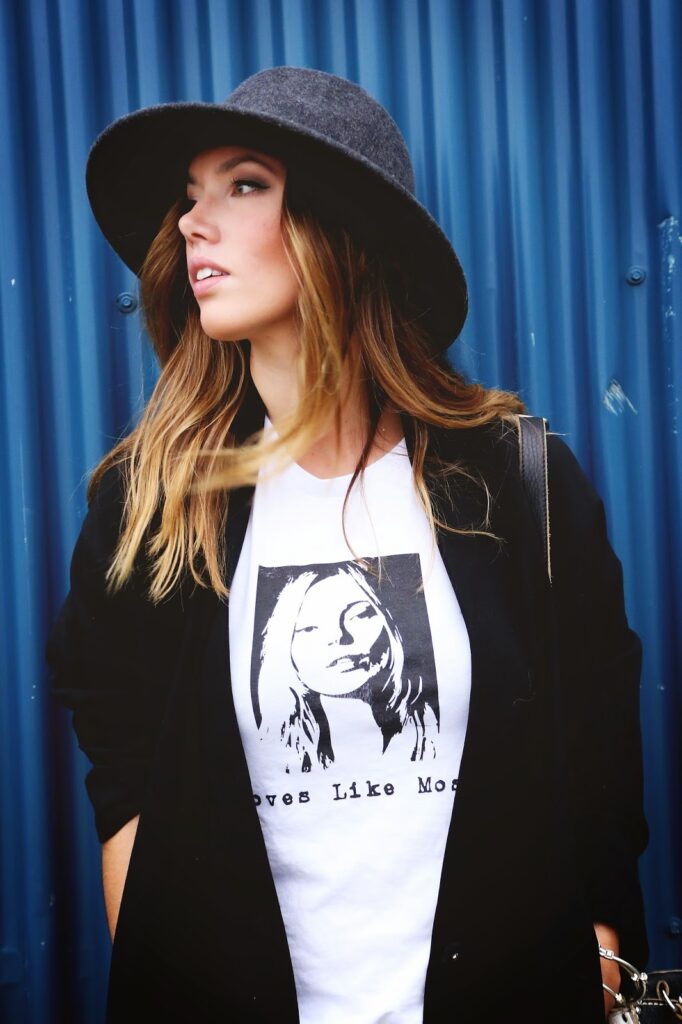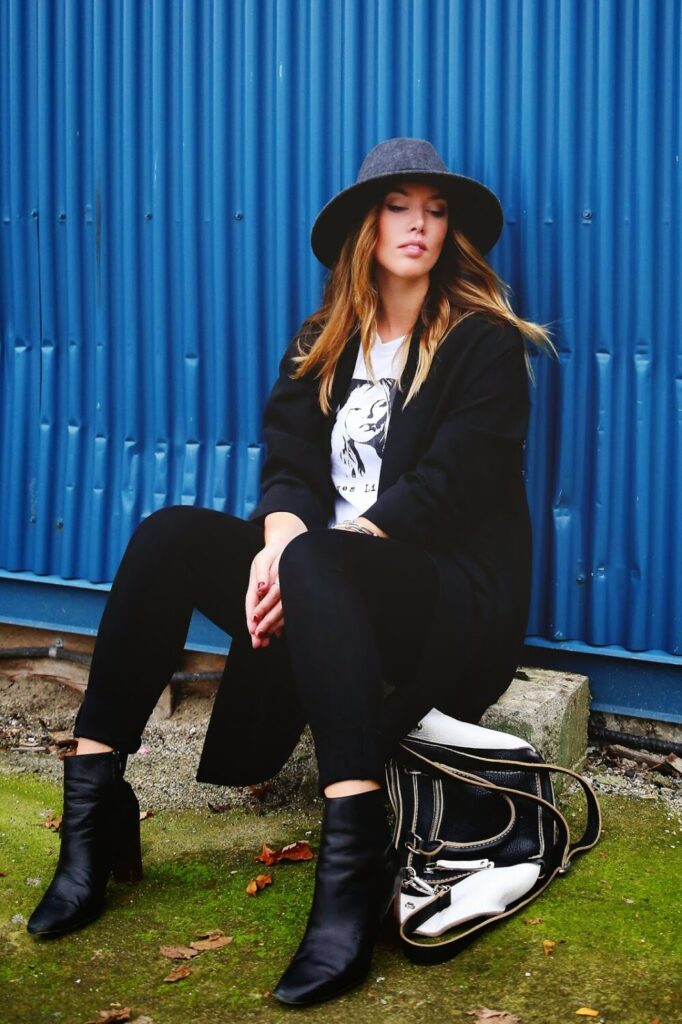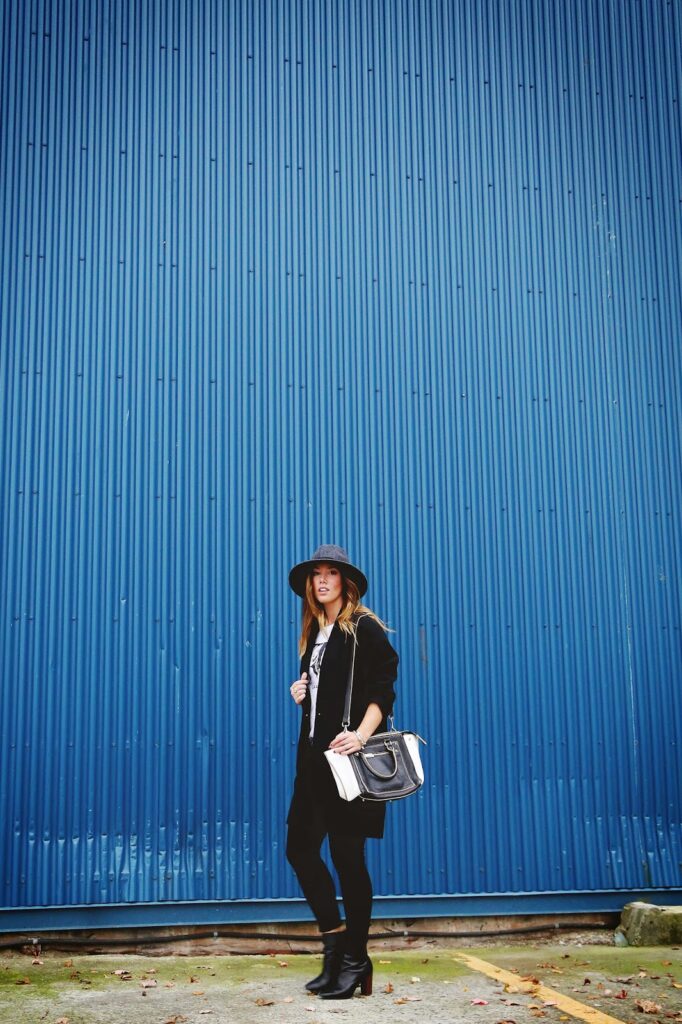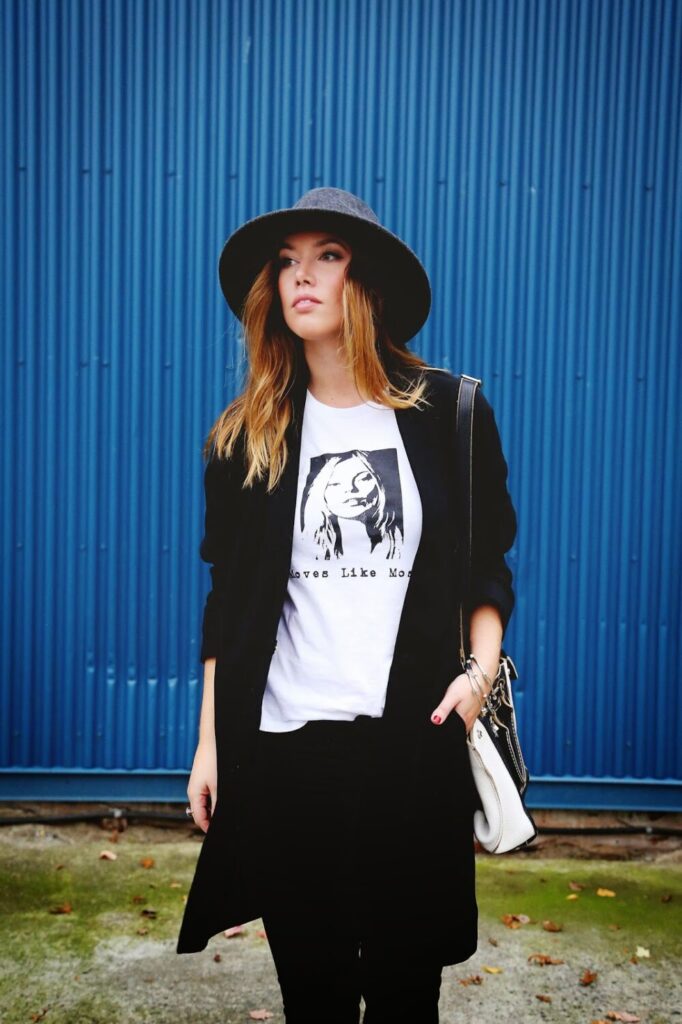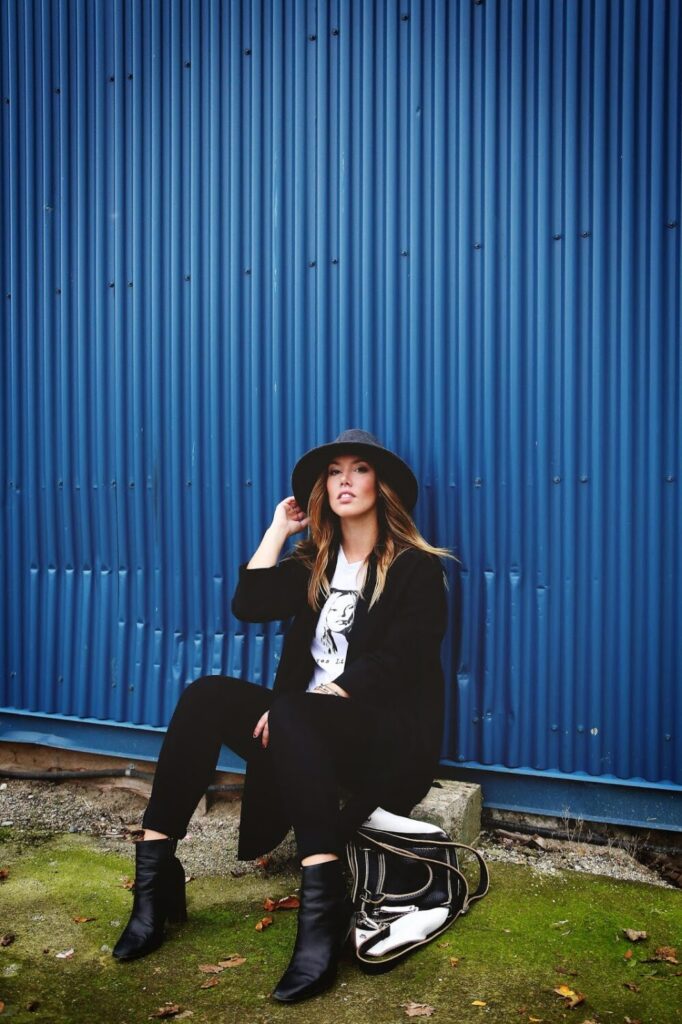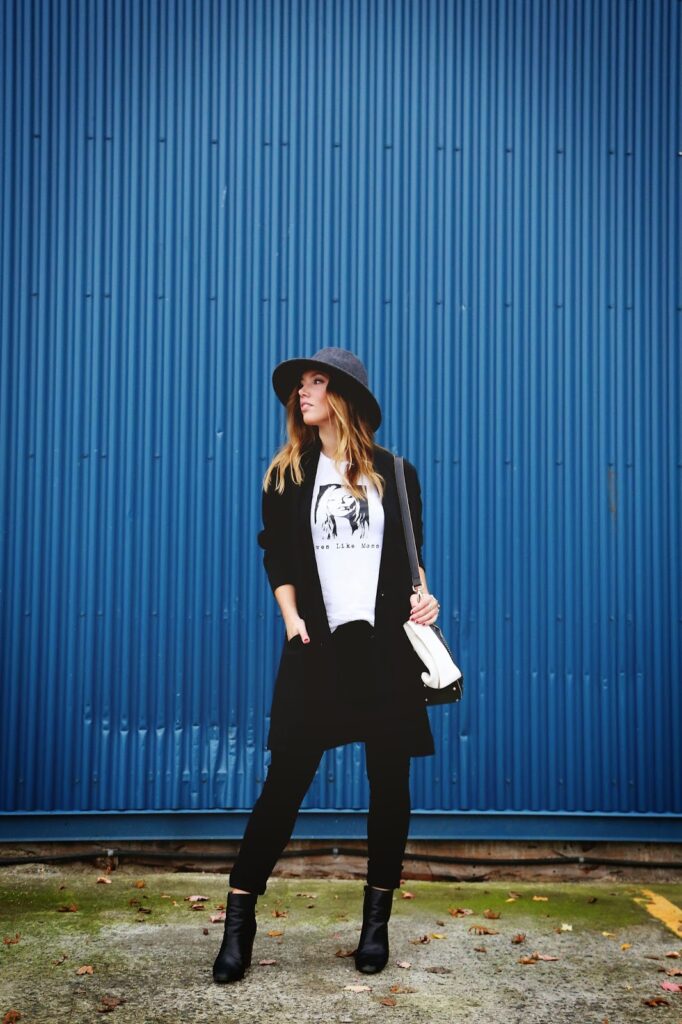 Above all else, Kate Moss is all about effortless style – whether she's in a studded pantsuit or in a borrowed-from-the-boys look like this one I'm wearing here, she always looks entirely comfortable and just…cool. It's really the one defining word that applies to every single look she's worn, even on her wedding day. For me, nothing makes me feel as comfortable day-to-day as booties, skinnies, a sleek jacket or blazer and a basic T (all topped with a killer hat, of course).
I've been heavily relying on my effortless chic formulas because quite frankly, I've had a little bit of a rough time adjusting back to life here in Van. It might be because I haven't settled and unpacked properly yet (my suitcase may still be in the living room, now accompanied by my Toronto carry-on as well), maybe because of the dreary, grey weather, or perhaps it's just that I'm coming to terms with the fact that I'm not bouncing from one exciting city to another anymore, discovering places I've never been to before and meeting new people each day.
It's really a question of just retraining my brain to find the inspiration and joy in my own backyard – I went from inspiration overload (literally, sometimes my brain felt like it was exploding!) to being back to what I've always known, and of course, it takes a bit of added effort (or just a different perspective) to shift from inspo overload to seeing little glimmers of beauty in my familiar surroundings.
Have any of you dealt with post-travel blues before? Would love to hear your tips on getting back on track! Let me know in the comments 🙂
Recent Posts: