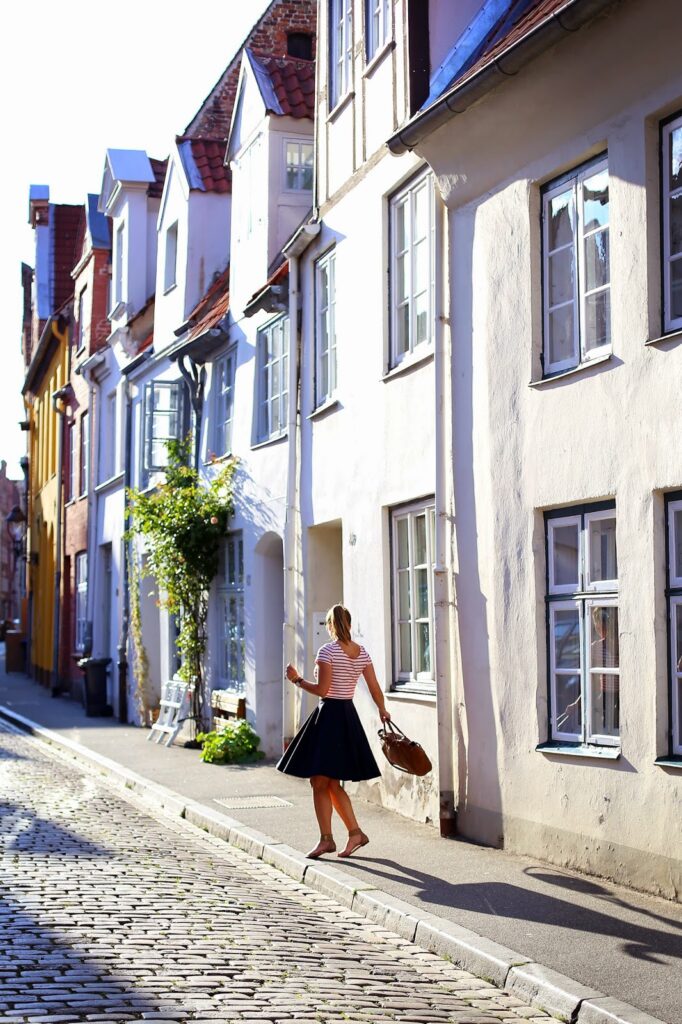 If there's one place that most captured a fairytale feel throughout my entire Europe trip, the beautiful town of Lübeck, Germany definitely took the cake. With its dramatic Black Gothic architecture, famous seven churches, forest-lined parks along the river Trave
and
 the fact that it's the birthplace of mouthwatering marzipan (a trip to
Niederegger
is an absolute must), the town honestly felt like other than a few modern additions (cars, cell phones, modern shopping malls, etc), it had been preserved as it was for centuries.
Click through to see more pictures from this beautiful place!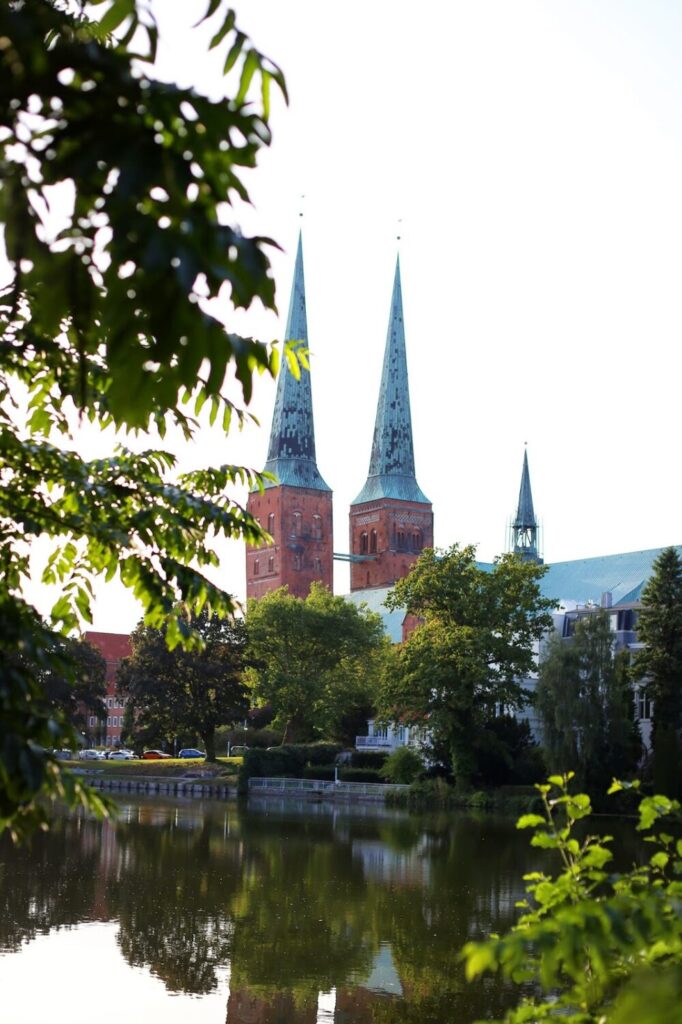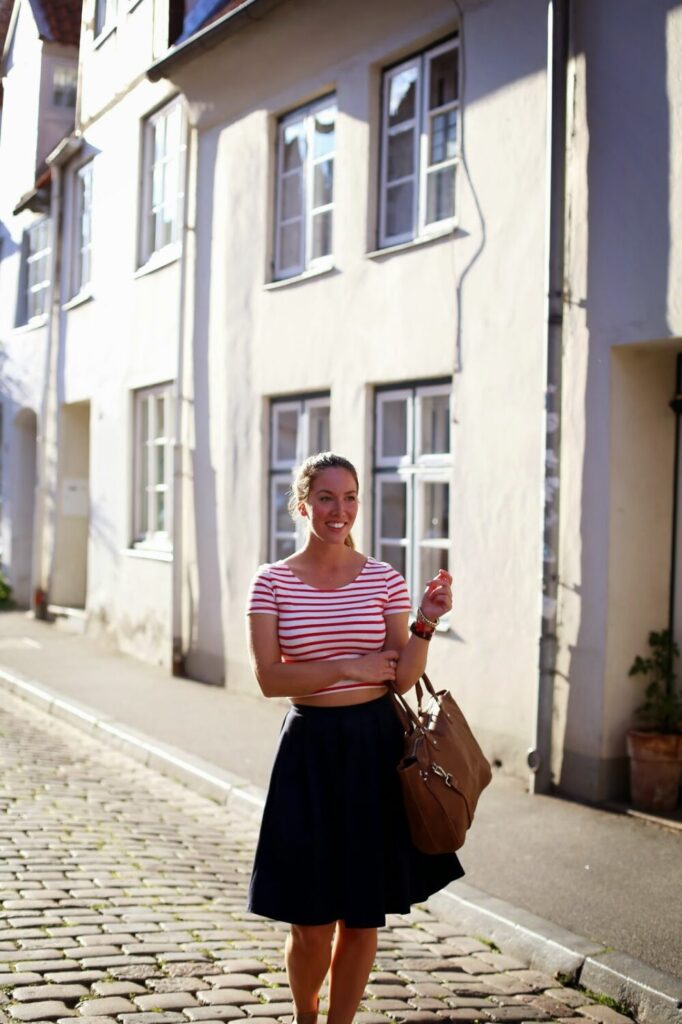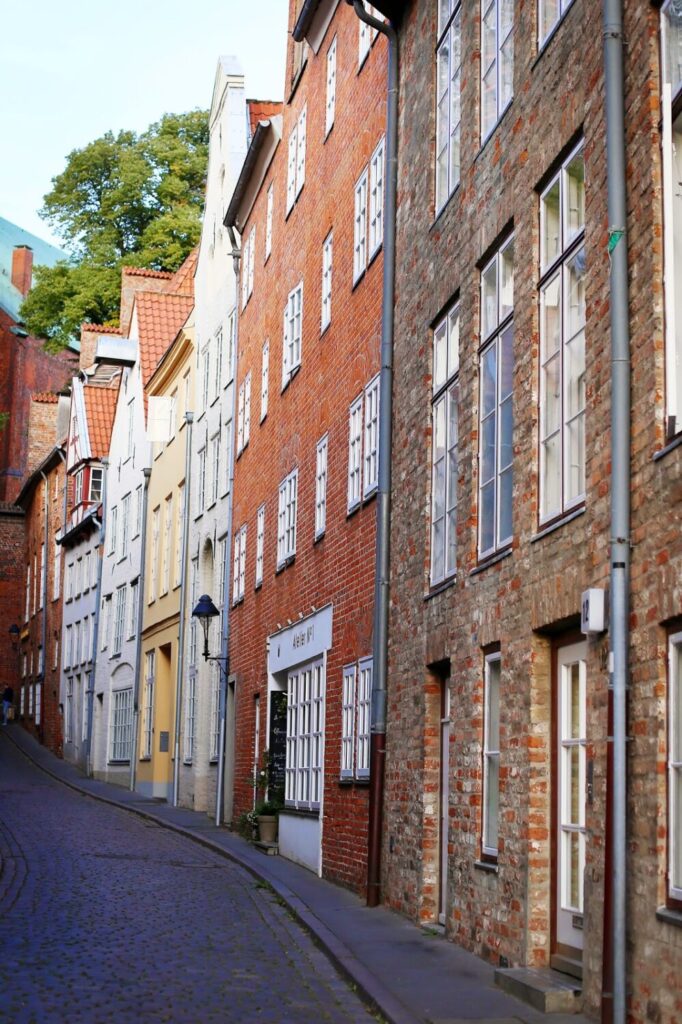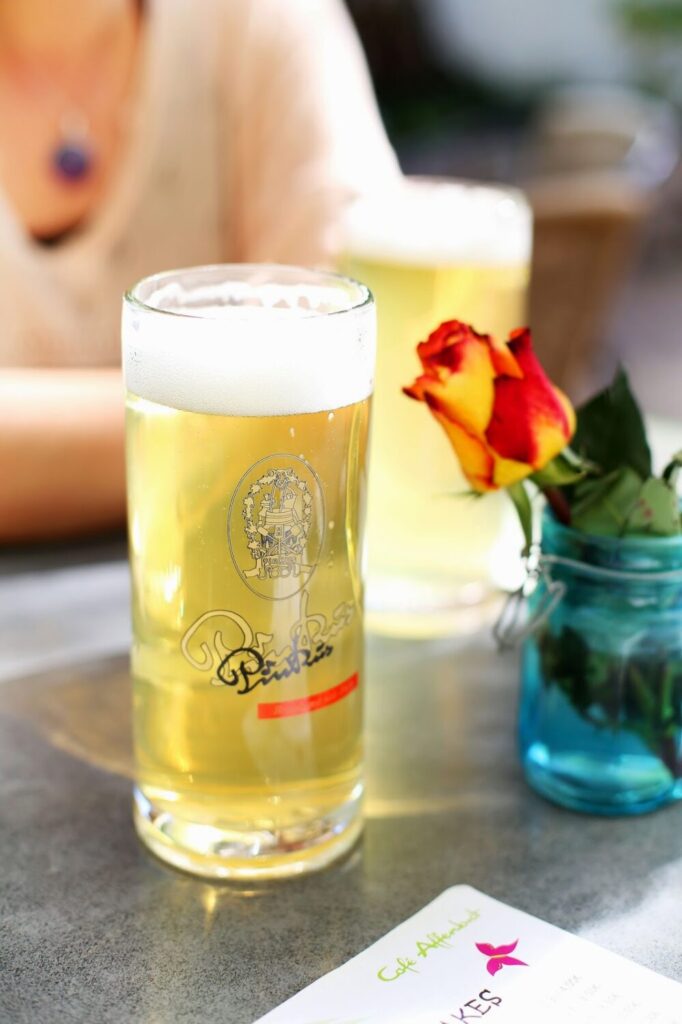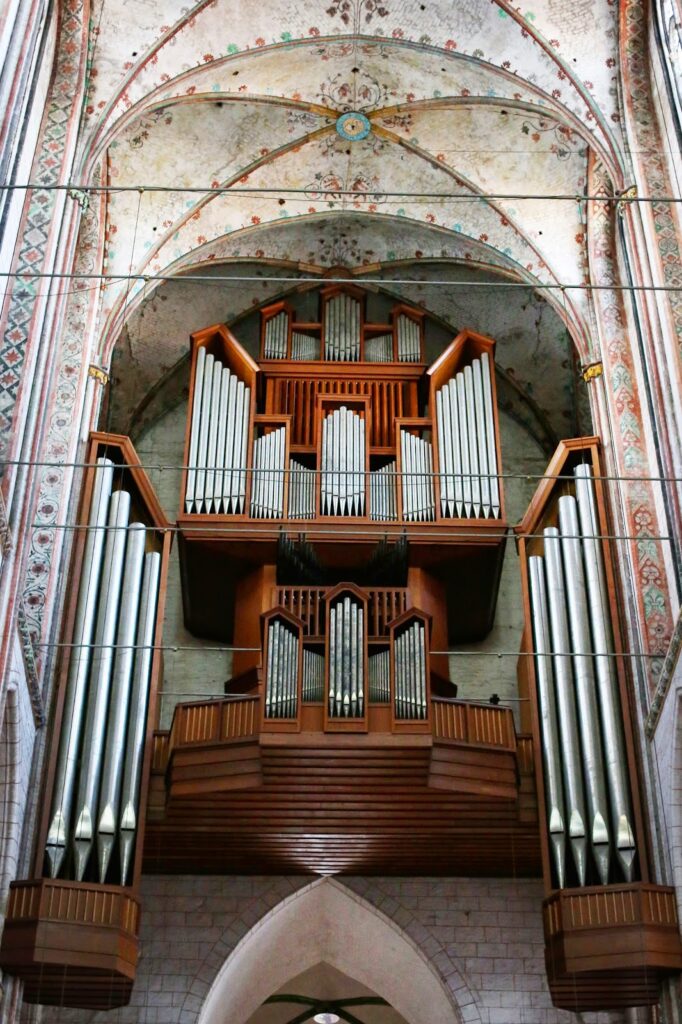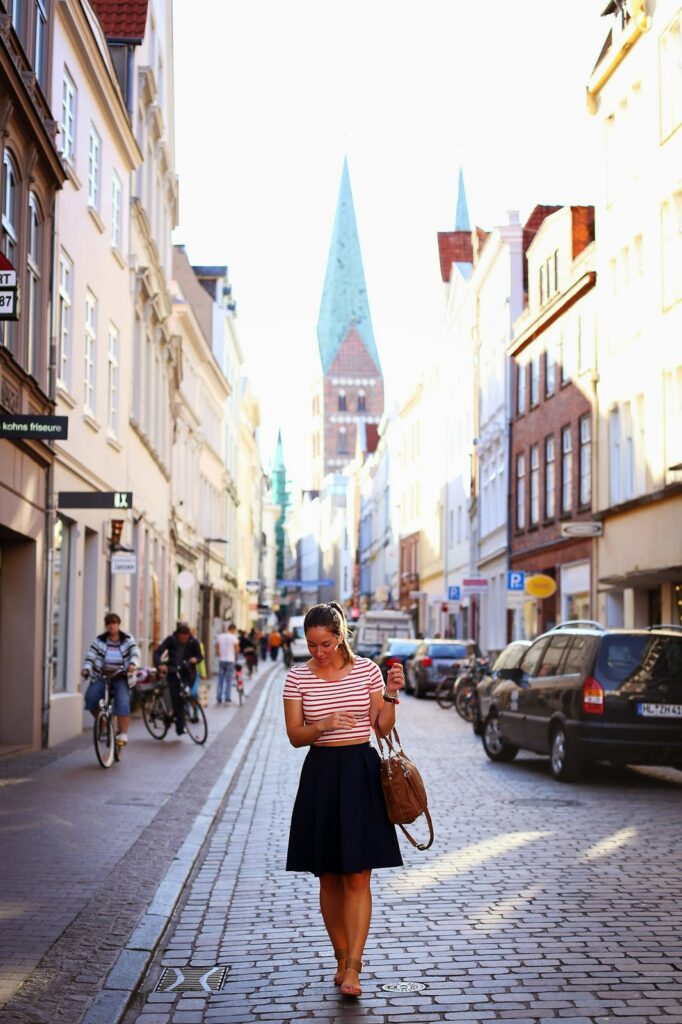 From the beautiful interior of Marienkirche (St. Mary's Church) to lazy hours spent drinking beer on patios overlooking the river, it was honestly so amazing to see one of my best friends' hometowns. Christin was such a wonderful guide and just as I had felt in Ireland, all of her friends in Germany immediately took me in as one of their own. I may have only been there for three nights but I quickly felt as if I had a new group of friends by the time I had left. Incidentally, here in Lagos I've befriended two lovely German sisters at my hostel – apparently, I have a radar for this amazing nationality!
Looking back on these pictures really brings a smile to my face too because it reminds me of how travelling can connect you with both new and old friends. Christin and I were inseparable for two years in high school while she studied in Vancouver – so close, in fact, that my dad took both of us to Daddy Daughter Dinner Dance (a graduation tradition in Canadian high schools).
I remember so clearly how naturally/randomly our friendship picked up. I had just come back from France and was having trouble adjusting to my old life in Canada, while she had just arrived from Germany and was having trouble adjusting to a new life in Canada. I saw her writing postcards in the library and blurted out: "Hey. You're German, right? Wanna walk my dog after school?" She was probably taken aback by the weird Canadian girl harassing her in the middle of the library but being a bit of a nutter herself, she (unwisely) said yes. We went for a big long walk with my sweet baby Bailey through the forest and halfway through the walk, I again turned to her and blurted: "Hey…do you smoke?" Being the rebellious 16 year olds we both were, she nodded and so our friendship was born. I quit smoking years and years ago but am still thankful that thanks to being such a bad kid, we had an immediate reason to sequester ourselves and be friends.
When she left to go back to Germany when we were 18 I took 4 years of German in university because it never occurred to me that it would take 9 years for us to see each other again – I just assumed that naturally, we'd probably be back in each other's lives soon enough, so I ought to make sure my German was up to snuff for that trip to Europe right around the corner.
As always though, life can kind of get in the way and what was meant to be a 3 or 4 year separation spanned into 9 long years as we both got busy with our own lives. I never really worried about whether or not things would be awkward when we saw each other again because we had been so, so tight that it seemed impossible that we'd ever have trouble talking. Of course, when she finally came to Copenhagen, I got those day-of nerves: would we have anything to talk about? I've changed so much, could we still connect? But of course, it was like nothing had ever changed the minute we met. It was honestly such an amazing experience to not only see how our bond was still the same, but to get to then travel to her hometown and see what her life was like since I'd only ever seen her outside of her real hometown back in Canada.
So long story short, my overall feelings about this entire Europe trip and especially about finally making a trip to see Christin is that I only wish I'd done it all earlier. Yes, I don't really believe in regret, but I do think that sometimes, you've just gotta force yourself before you're ready so that you're not kicking yourself years down the road for waiting so damn long. This trip and getting to see the places I've seen, meeting the people I've met and getting to see a lot of my best friends/my sister in their new/old lives has all been more than I could've ever asked for. I just wish I'd snapped myself into action maybe a few years ago but regardless, now I've learnt my lesson for the future….don't. wait. Do it now!
So since it's a Monday and usually that means everyone's generally less than enthused about life, I challenge you to kick off this week by getting to that one thing you've been putting off but deep down really want/need to do. Maybe it's bungee jumping, maybe it's kicking that one bad habit, maybe it's calling your grandma, whatever…make like Nike and just do it!
Me, I'm taking off to Sagres to face one of my big fears…standing at the edge of a cliff! It's honestly probably the one thing I'm most scared of but apparently, you have to get right up to the edge to experience the beauty and majesty of Sagres and Cabo de São Vicente, the most western point of Europe and the last sight of home that Portuguese explorers would see as they'd take off into the unknown. Follow along on the adventure on Instagram – I'm sure I'll have far too many pictures but if Lagos is anything to go off of, they will at least be beautiful! Happy Monday!