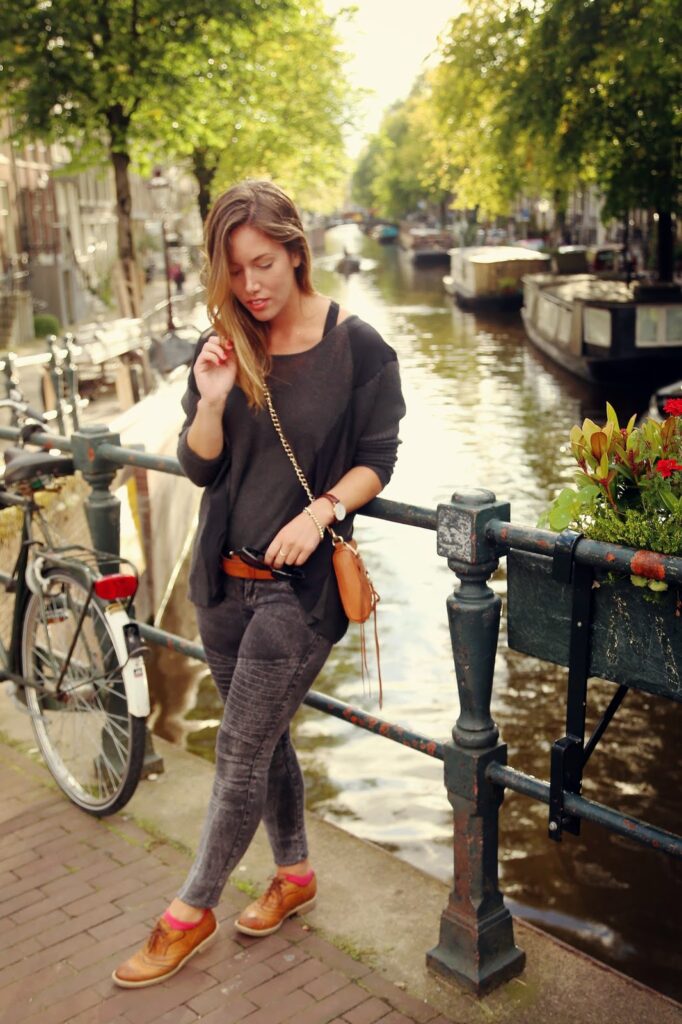 Let's just begin by saying that I have made a firm, completely unbreakable promise to myself to live in Amsterdam at some point in my life. Now that that's out of the way,
click through
to see and read about a few of the many reasons why I so fell in love with this amazing city!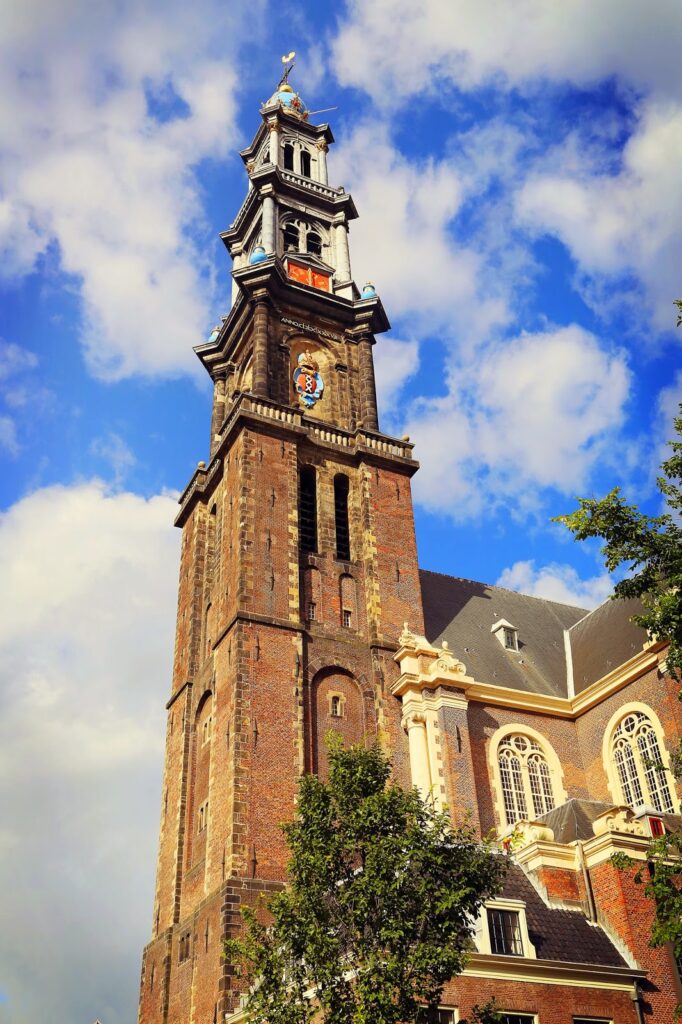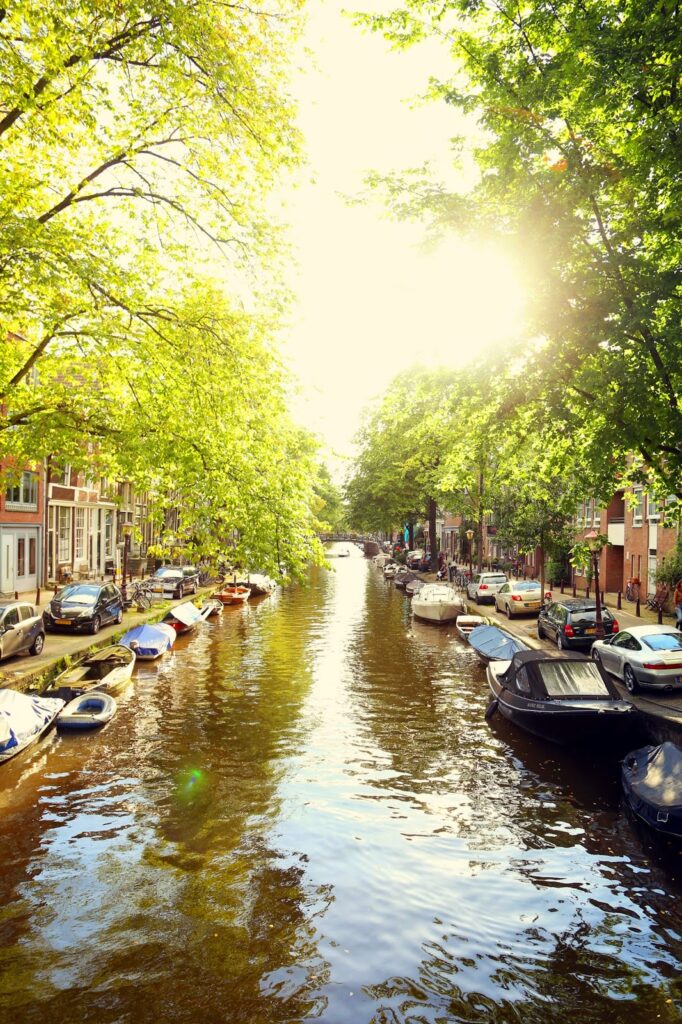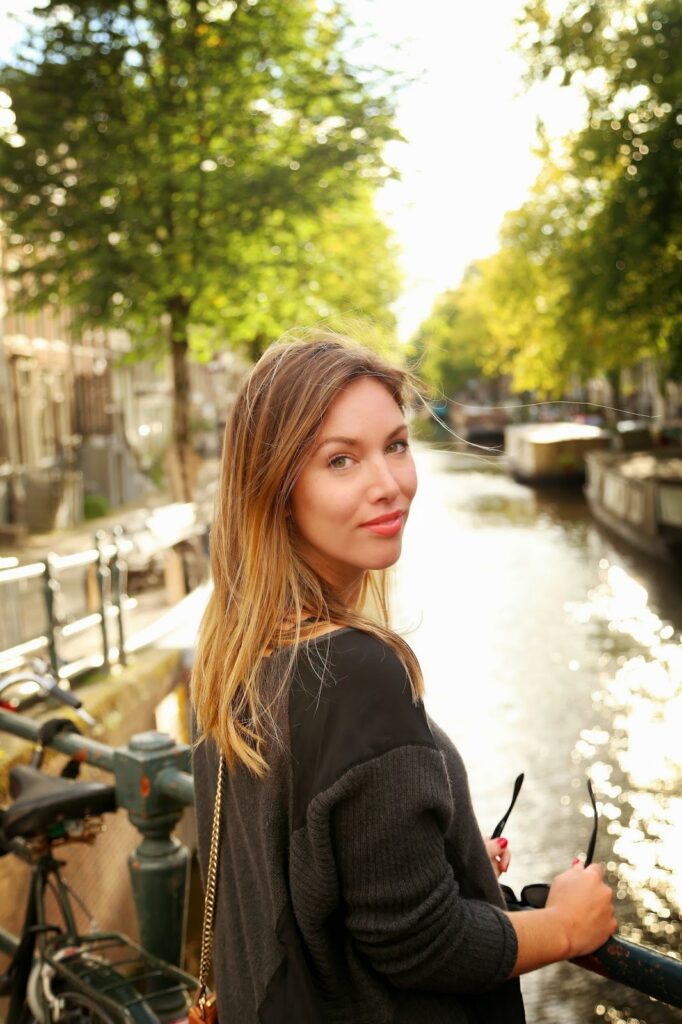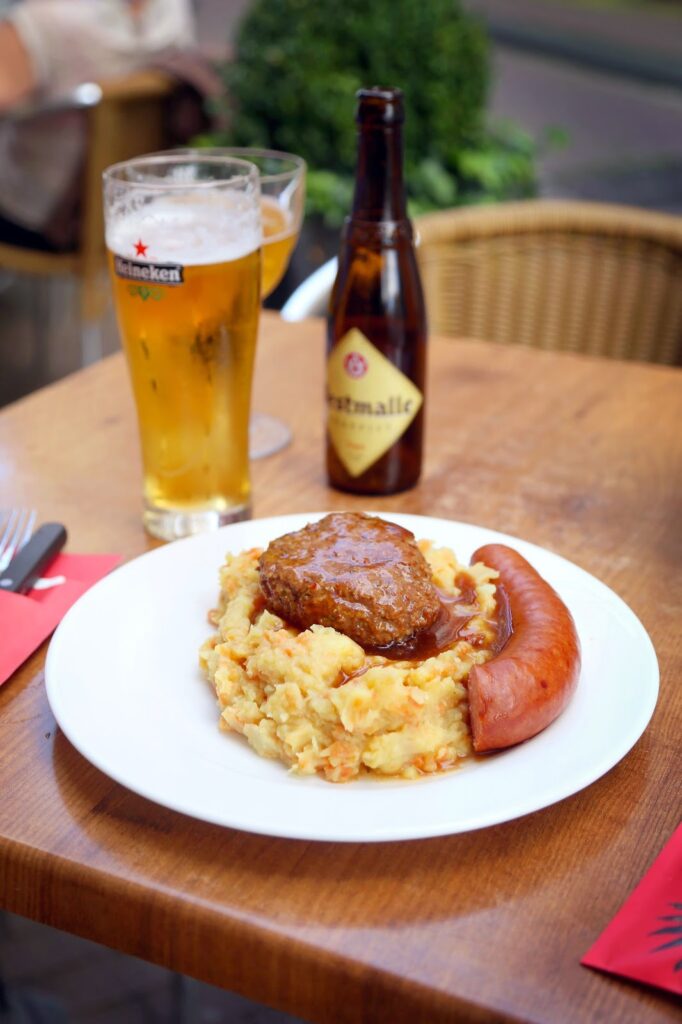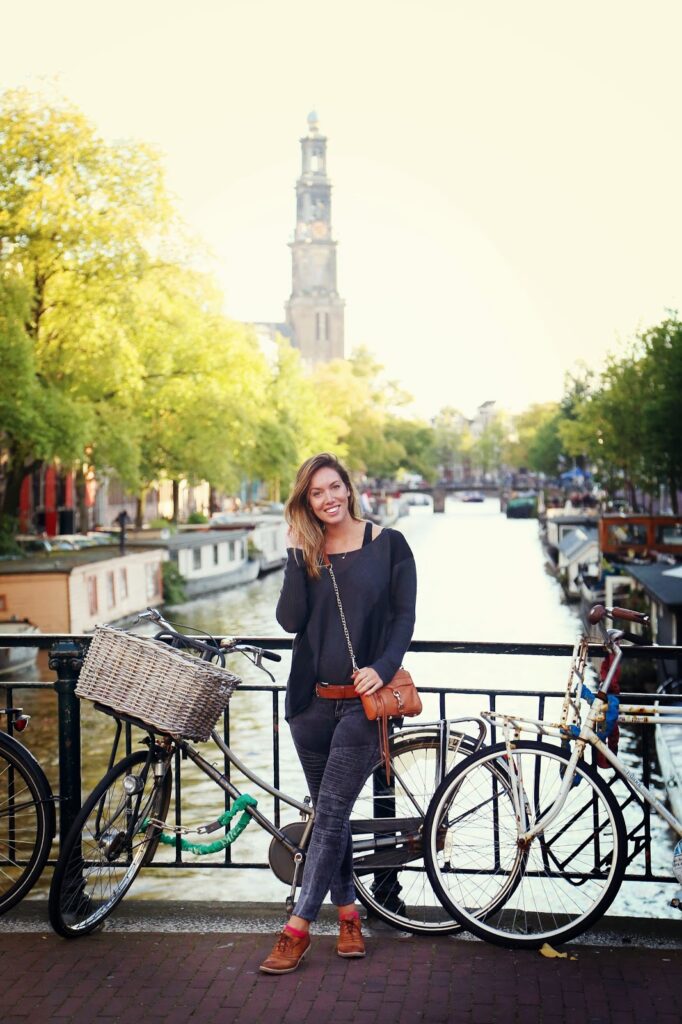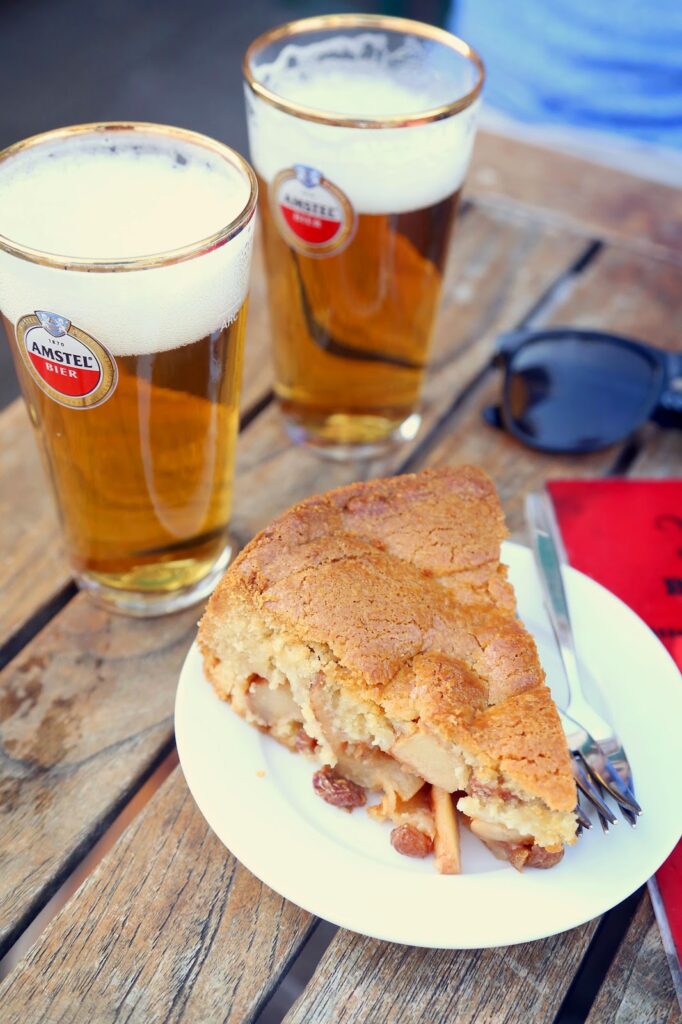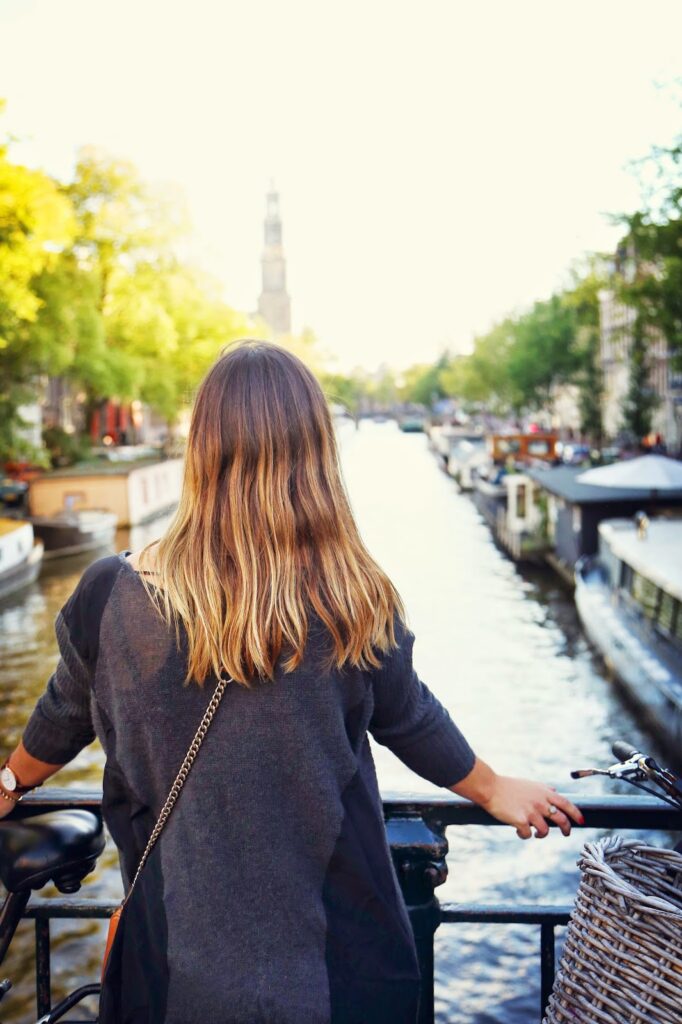 I hadn't even planned to come to Amsterdam initially, which seems to be a recurring theme for the cities I seem to fall hopelessly in love with (see my Lisbonathon on Instagram for further proof!). Something about this city though just immediately captivated my heart. For starters, the people here are just beyond. I didn't really have a stereotype of "the Dutch" in mind prior to coming here but if anyone asked me from this point on how to create one, I would just say they're the nicest and most open people. And crazy beautiful. That's not just a generalization – I really and truly think I've never been surrounded by so many good looking people in my entire life.
The fact that they live on their bikes probably contributes to that to a certain extent, at least health-wise.
Cruising around the city by bike
was honestly one of my favourite experiences of the whole trip so far – other than the few bridges over the canals, everything's entirely flat and cars really completely yield to bikers, making it an incredibly safe place to cruise around in (just like
Copenhagen
!).
Carrying on to the food – many locals told us (somewhat self-deprecatingly) that you can find lots of good food in Amsterdam but not that much great food. I have to say I disagree – yes, there's less snobbery here when it comes to gastronomy than there is in other cities, but simplicity doesn't necessarily mean that the food isn't great! I love how the Dutch have mastered comfort food, like that incredible hutspot (essentially potatoes, carrots and onion with some sort of protein [we opted for the double meatball-and-sausage option]) I had at
Cafe Sonneveld
or the amazing apple pie we had at
Winkel43
, I honestly dreamt about the food on the plane ride out and Matt and I even vowed to try to recreate some of the recipes at home, and anyone who knows me knows all too well, if I actually cook anything it's a miracle so I really must've been moved.
But all in all, even though it's got everything going for it (beautiful canals, beautiful people, beautiful fashion) I can't exactly pinpoint why it is that Amsterdam is one of the few places that I just need to go back to down the road, or why I feel compelled to move there at some point or another for that matter. I just loved it – it somehow felt both exciting and familiar to me, like a place I could easily transition my life to for a bit but that would still feel like a new adventure. I just clicked with it, much like you sometimes instantly bond with a new friend with no real rhyme or reason to your friendship. And sometimes that's reason enough to go back somewhere again and again, maybe even to live for a little bit.
Anyway, after hitting a bit of a low point in Porto (the beginnings of a cold coupled with finally hitting a bit of traveller's exhaustion), everything has changed since coming to Paris. While Amsterdam felt like a warm and familiar relationship from day one, Paris is a full-blown infatuation. I am obsessed. I spent about 8 or 9 hours walking around today and quite literally was so overwhelmed at certain points that without realizing it, I would audibly squeal or make some other bizarre noise. It's just all too much and I can't even begin to describe how happy I am to be here. Also beyond amazing to be back in what was my first language – getting to speak French so much fills me with equal parts nostalgia and joy! Stay tuned for some more updates via
my Instagram
in the coming days before I take off to Ireland again on Thursday!
Oh and PS – loving this watch? Get 15% off using the code
 tovogueorbust
with
Daniel Wellington
!