I'm finally back in Vancouver after an amazing getaway to my cabin on the Sunshine Coast – was so good spending extra time with my sister before she jetted back to London, plus it kind of acted as an extension to my Maui trip! With more weekend trips plus Europe on the horizon this summer, it was also a great opportunity to really flex my light packing muscles. I set a challenge for myself: 1 weekend…1 bag…3 outfits. I'm usually a major over-packer but lo and behold, I somehow managed to pull it off! See all 3 looks below!
Day 1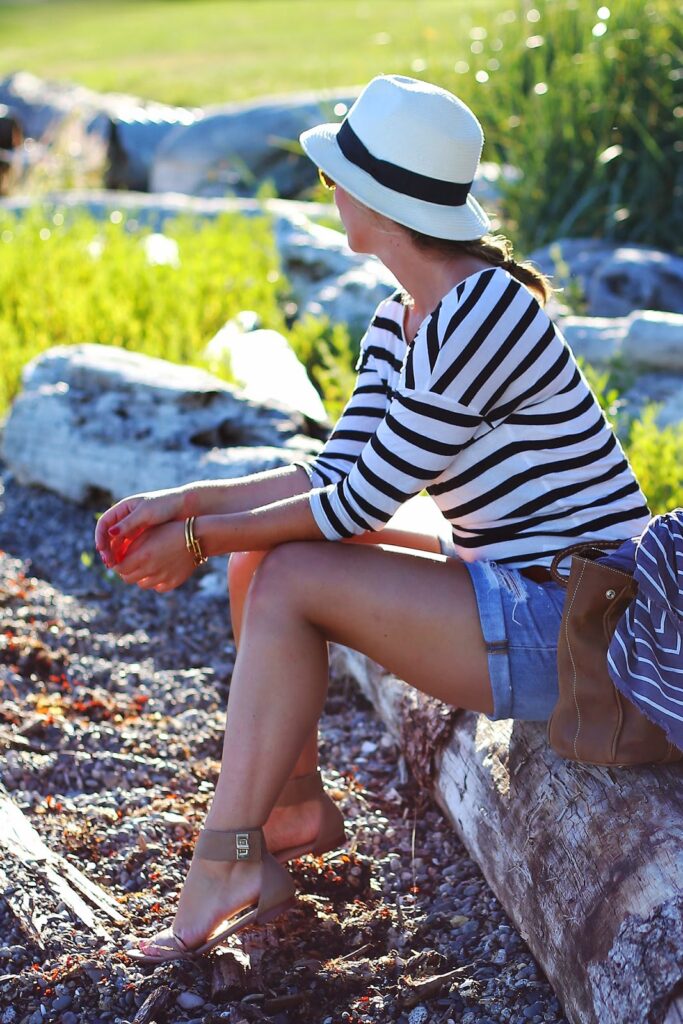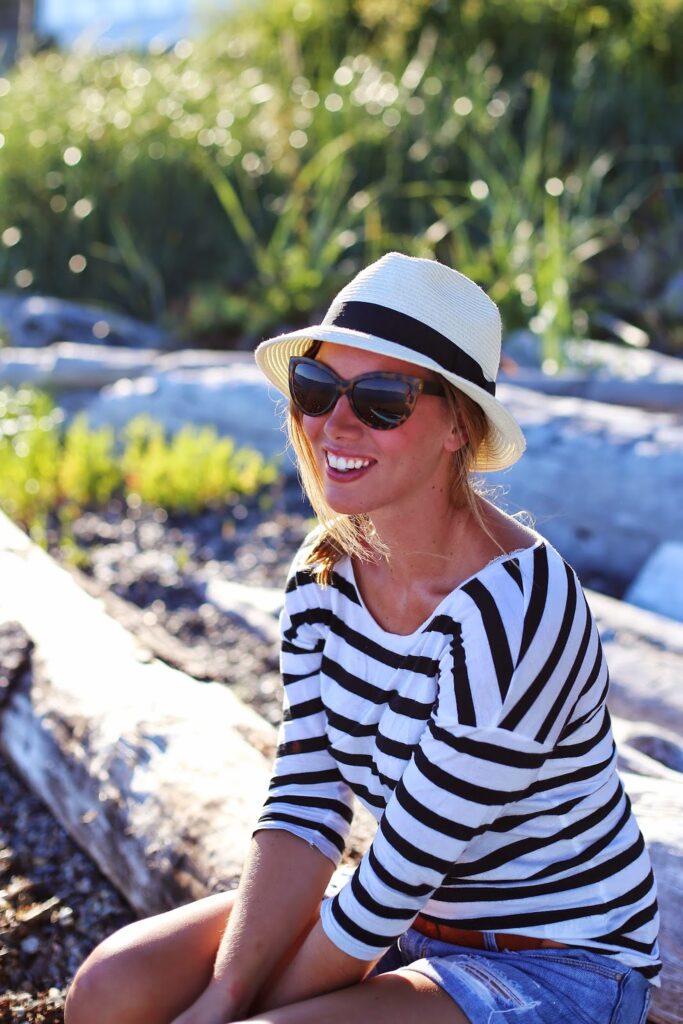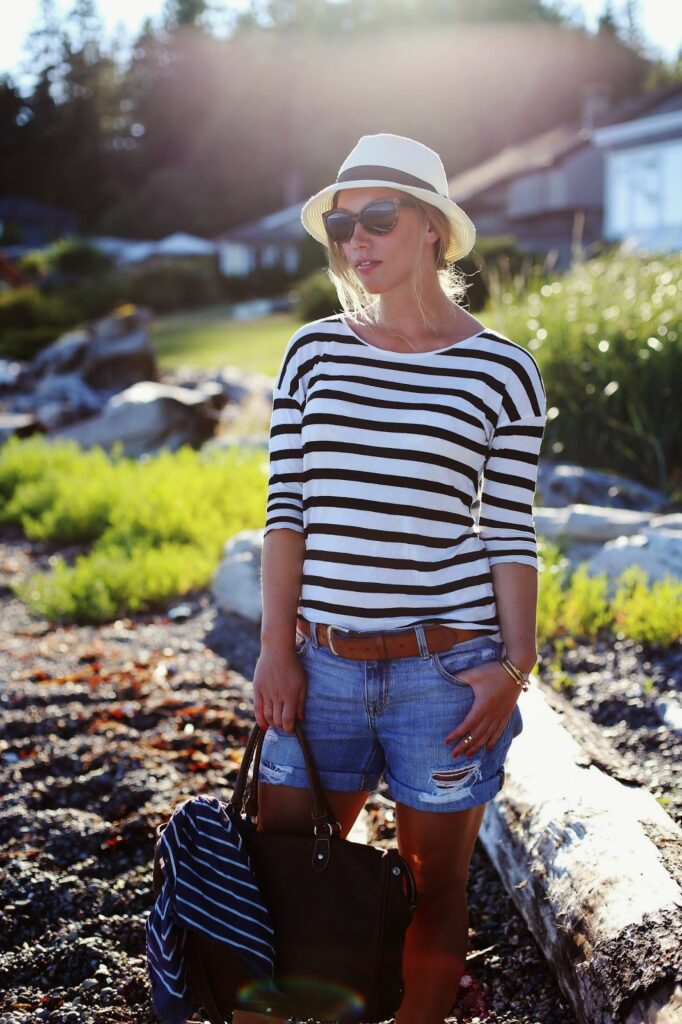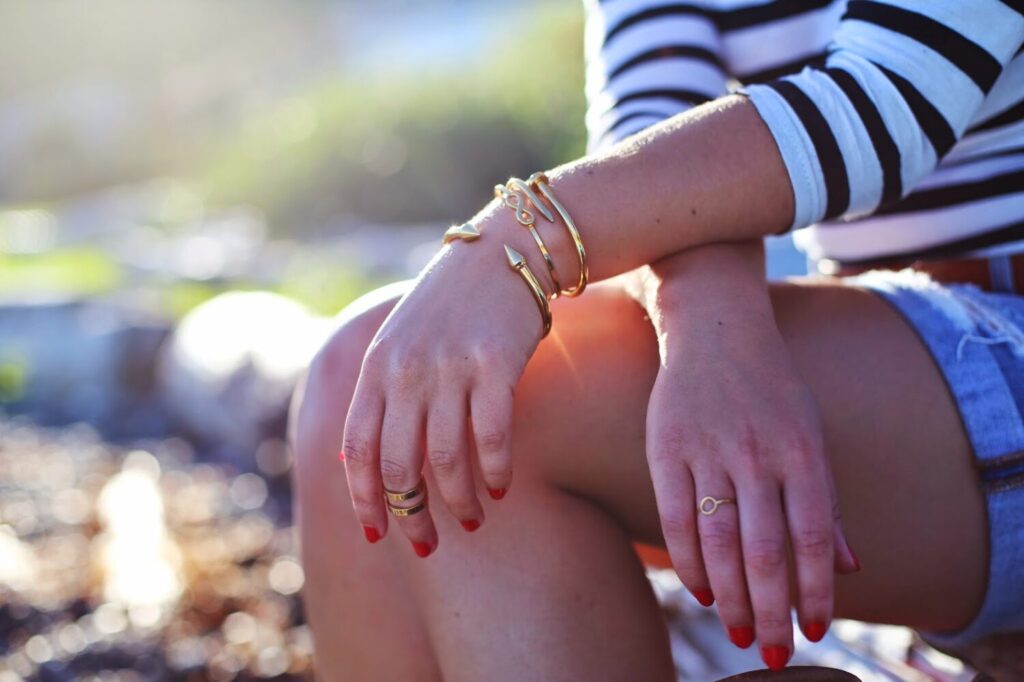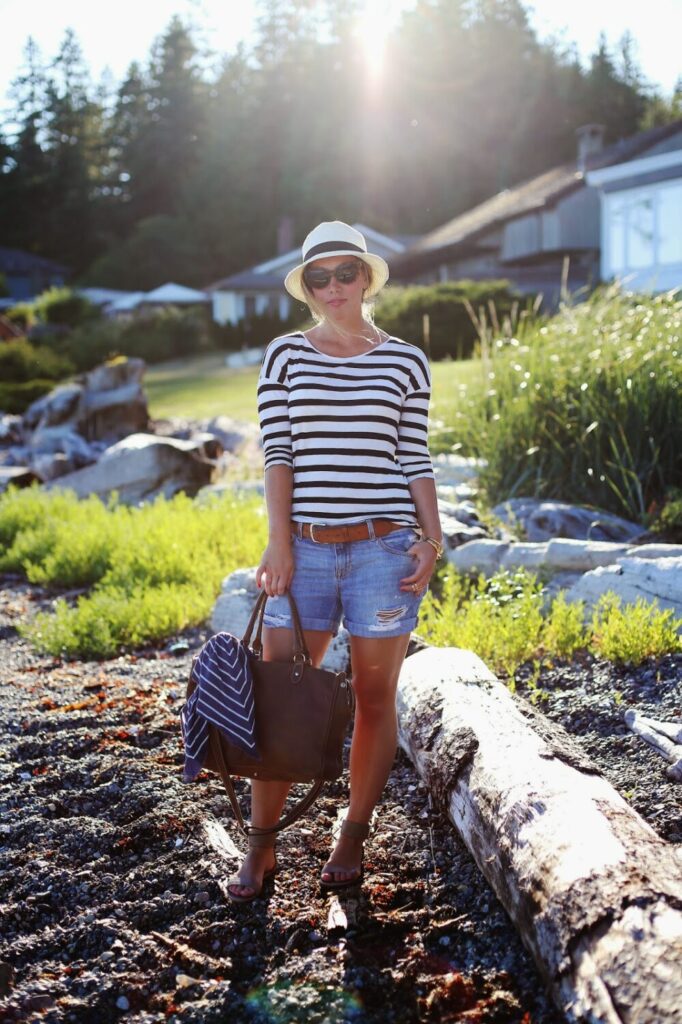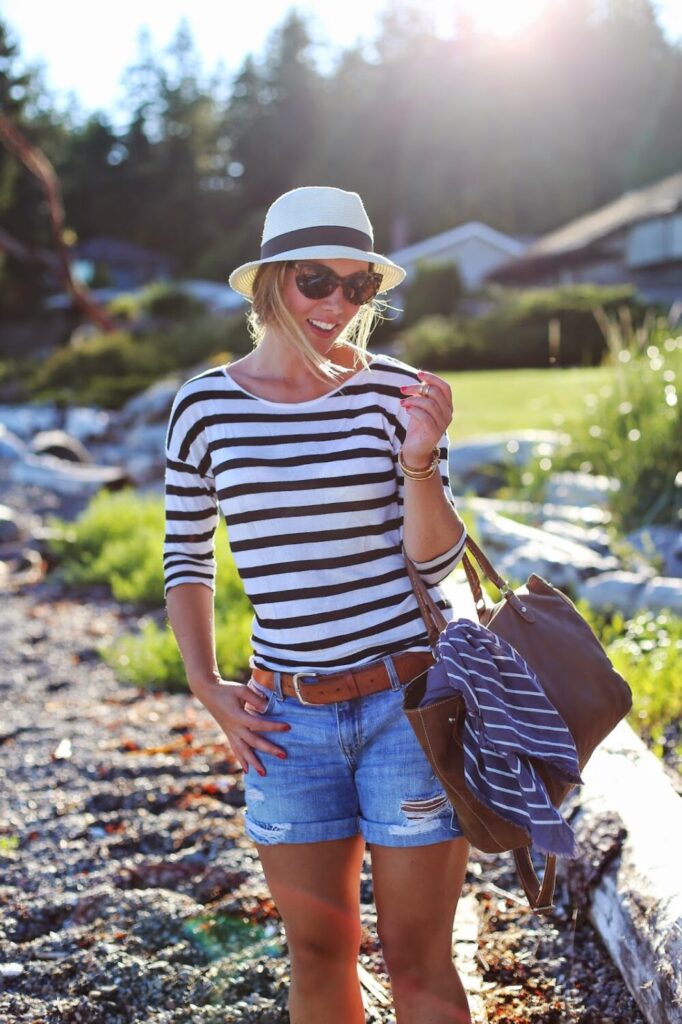 Whether you're catching a ferry like I did or jetting off on a plane, it's really all about layering on as much as you can (and focusing on wearing your bulkiest pieces) for your day of travel. Thankfully we're in the middle of a heat wave right now so the bulkiest things I had to wear were my denim shorts (and my loose knit cardigan, stowed away in my bag for any rare chilly moments) and my panama hat. A soft shirt with graphic visual interest added comfort and style, and opting for my nude Sole Society sandals (which I've been wearing obsessively) helped streamline all of my footwear decisions throughout the weekend (down to, well…one pair).
Day 2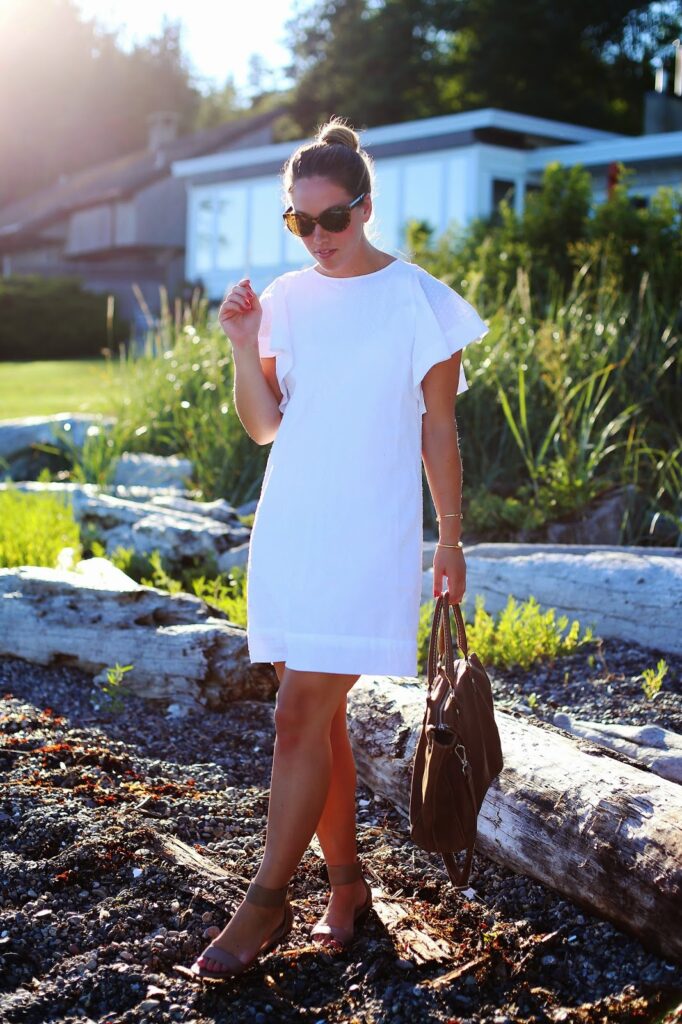 The beauty of summer is that you can effectively have a whole outfit figured out simply by whipping out a sundress. This J.Crew dress has been one of my summer go-to's and its cotton blend makes it easy to pack with minimal creasing (tip: roll your clothes tightly to minimize wrinkling rather than folding, then take out your pieces as soon as you get to your destination!).
 Day 3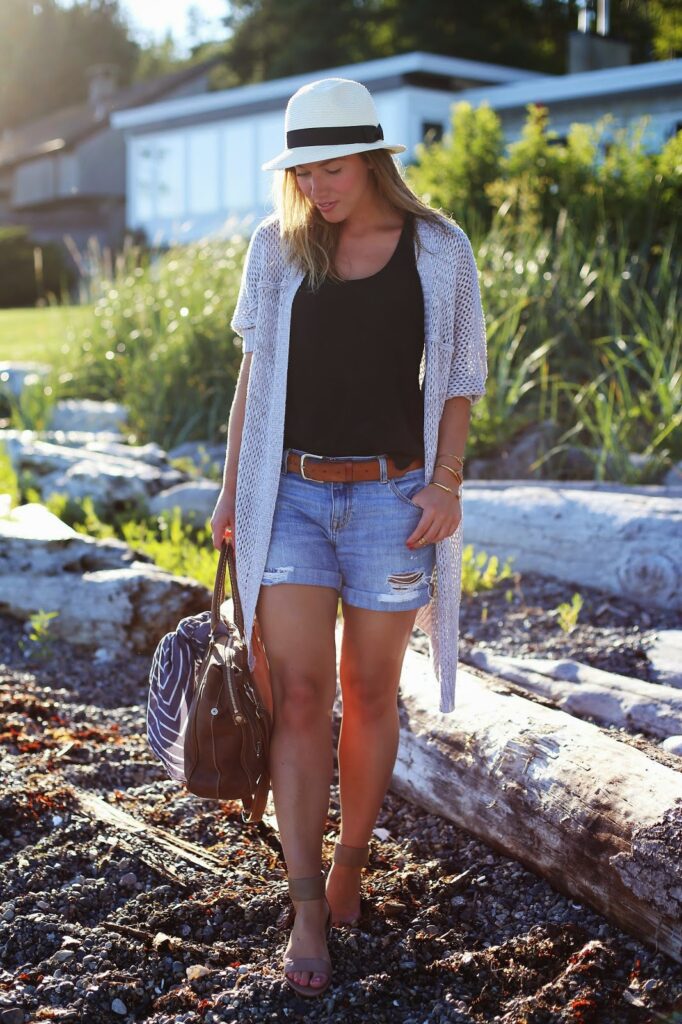 Day 3, aka the "Going Home Outfit." Whip out your denim shorts again and simply swap out your shirt (I'm loving Joe Fresh's silk tops, easy to roll into almost nothing!). I usually also break out the sweater around this time because if I've planned everything properly, I don't have to leave until the evening when the sun's going down. I like to opt for cardigans so that they can double up as blankets if I need on a plane (also why I always travel with a scarf, like this favourite striped one from Club Monaco!).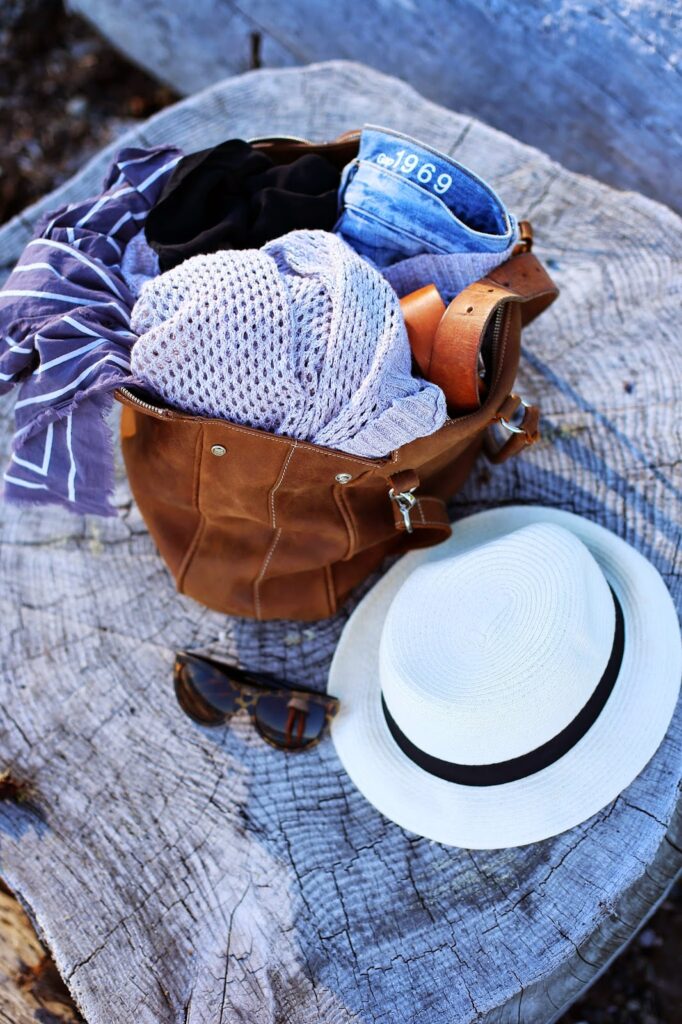 And there you have it! Sometimes I truly amaze myself (cue my mum eye-rolling – she's got the whole packing thing down and always groans at my stuffed bags). For a habitual over-packer, I actually managed to fit all three looks (and the toiletries/miscellaneous things in the list and shop widget below) into my trusty Roots tote. Feel free to save the image below for your next summer getaway and happy packing! Where are you headed to this summer?