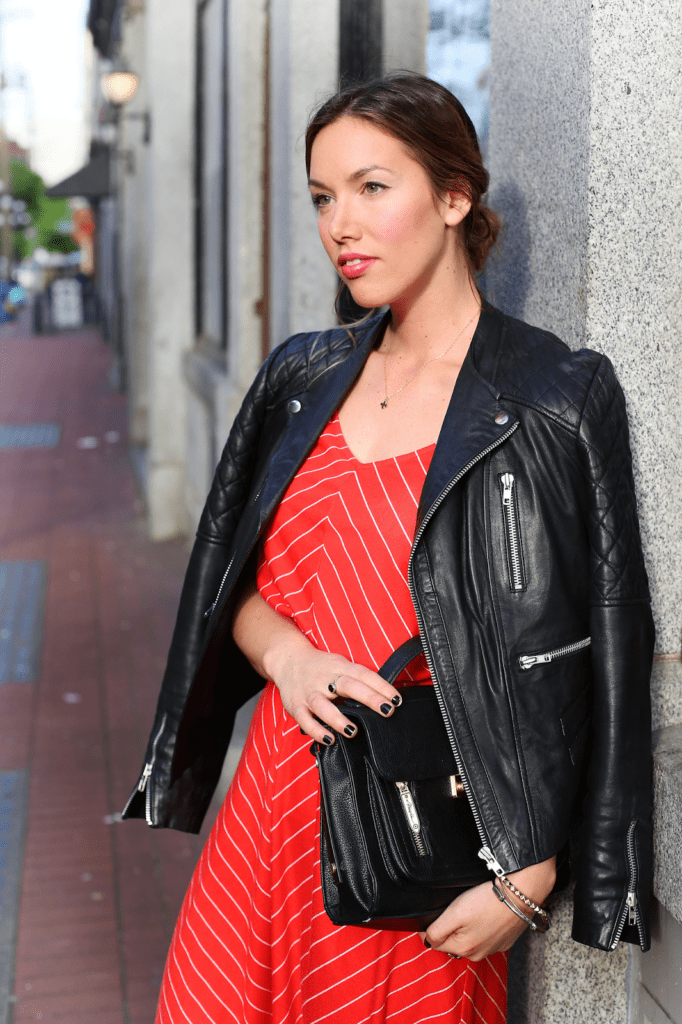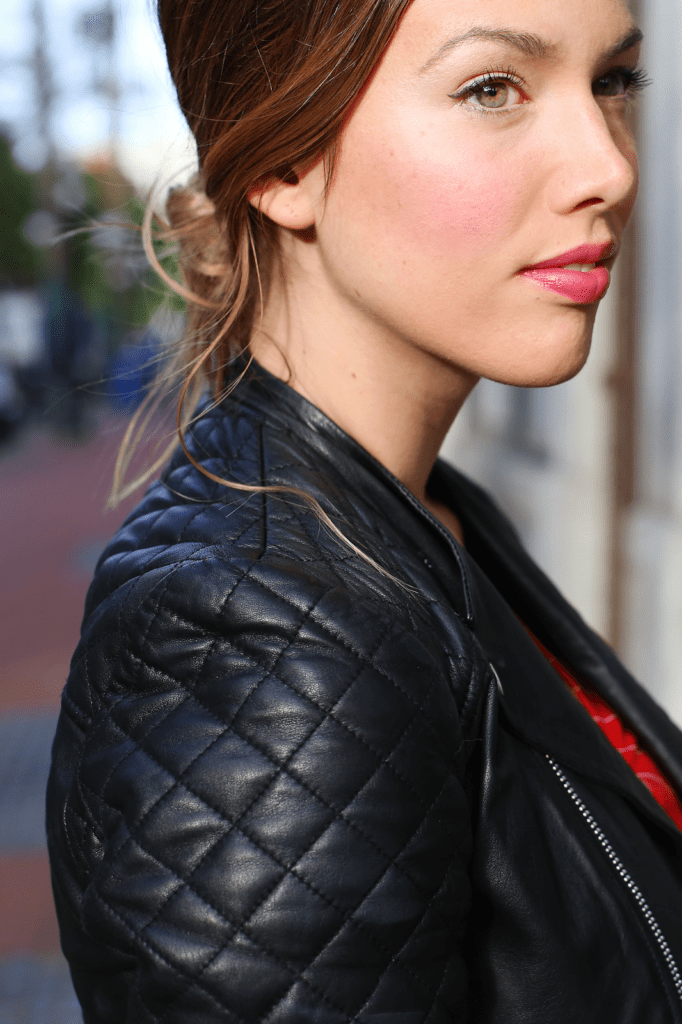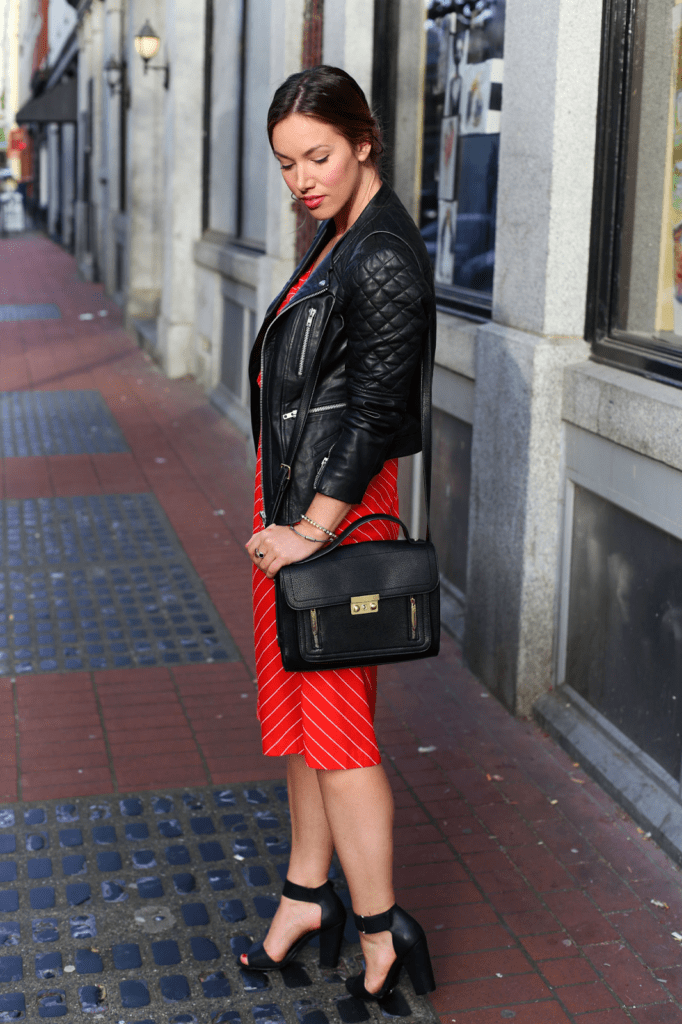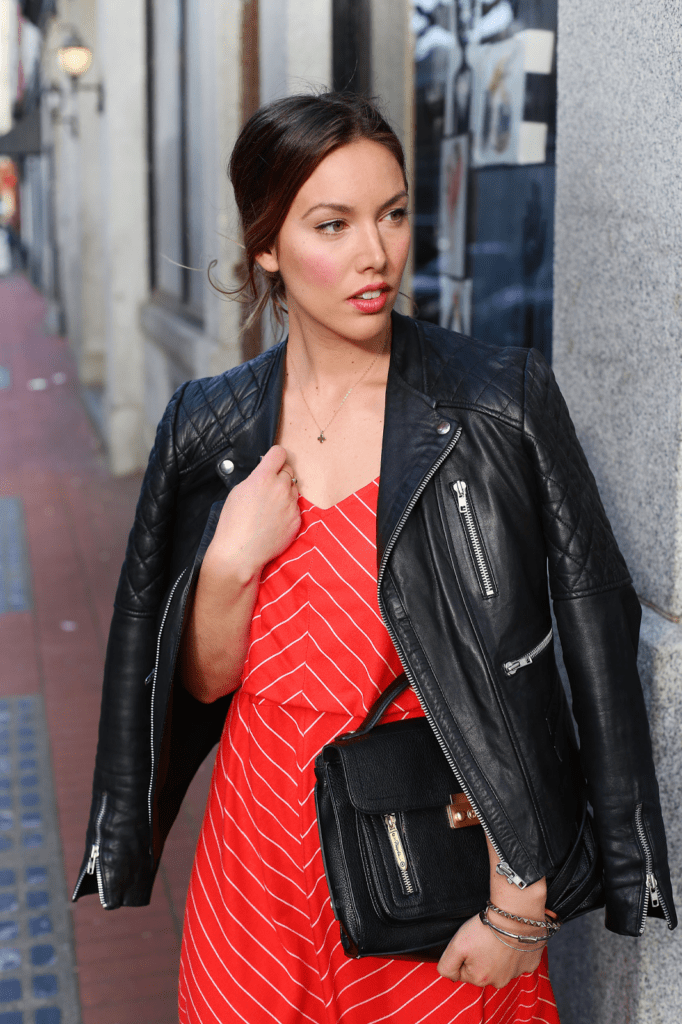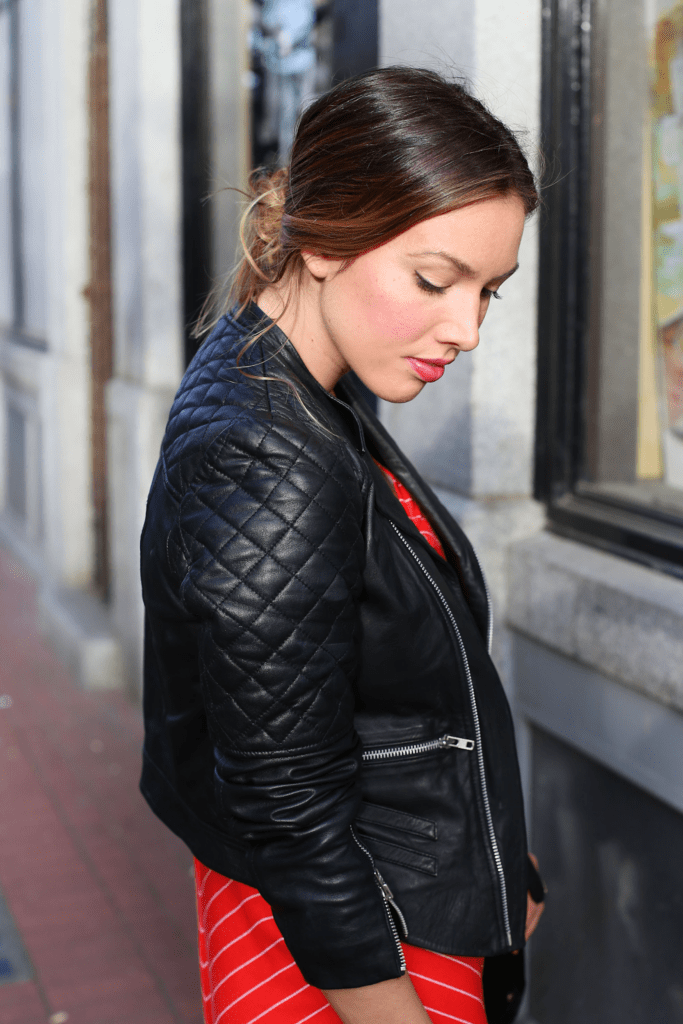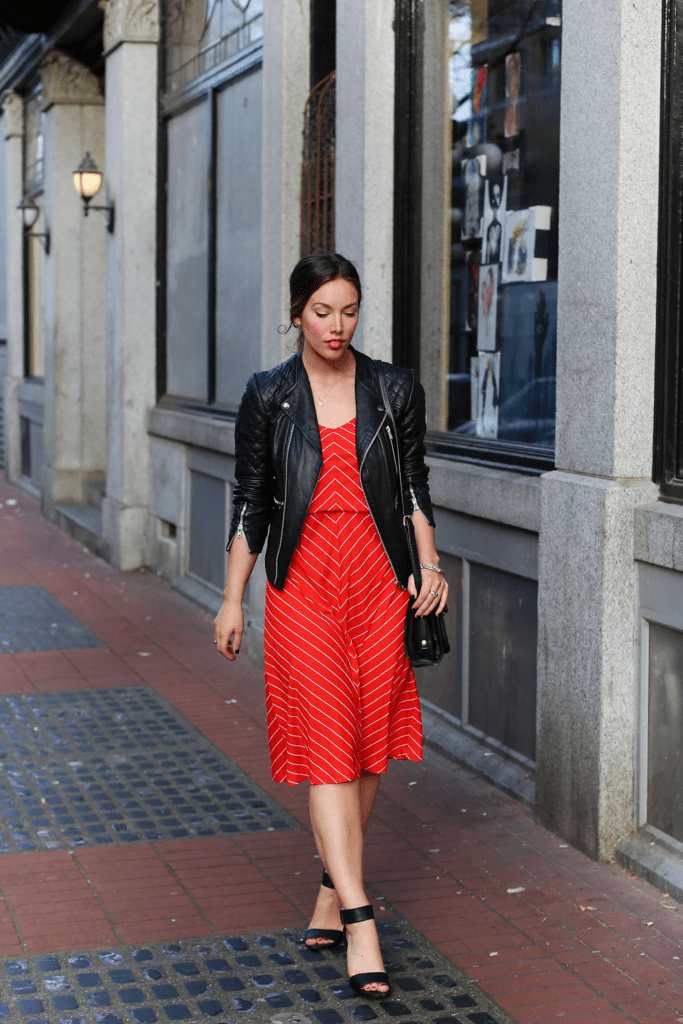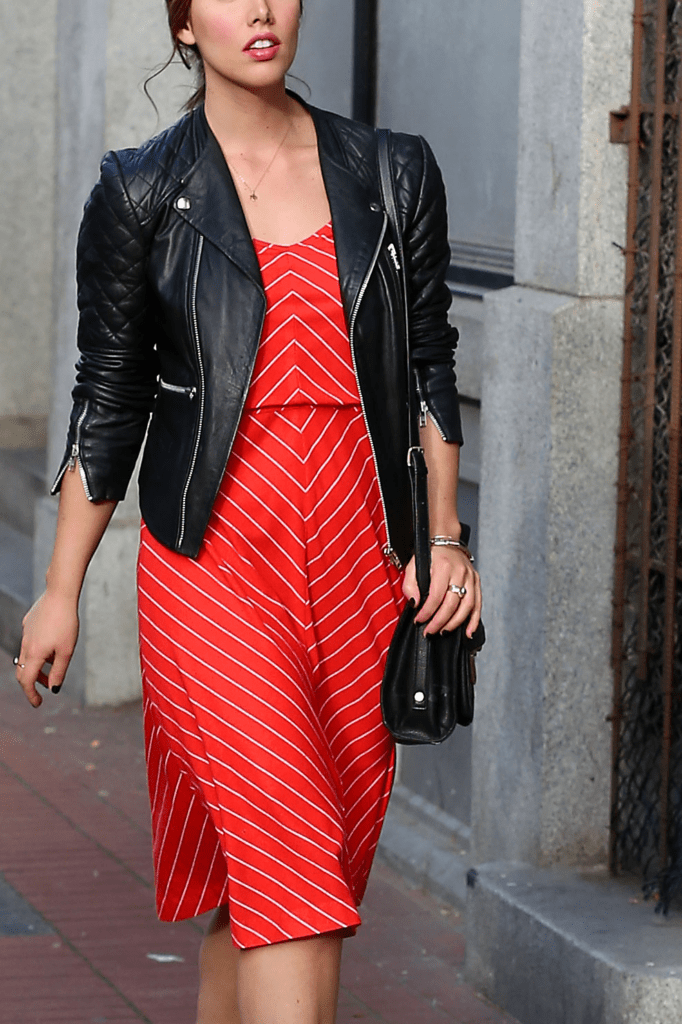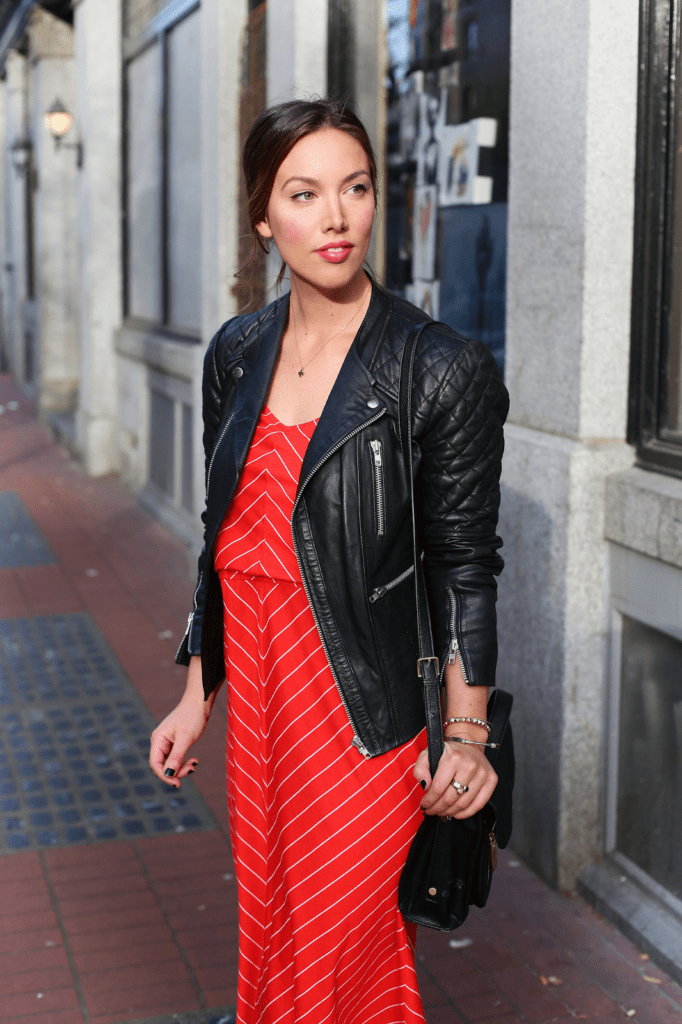 Vintage dress, Walter Baker leather jacket, necklace c/o xo veronika,
This dress is very special to me because I've had it since I was 14 or so, so it has quite literally seen me through all my travels, weird high school happenings and university days. I can distinctly remember wearing it to different concerts, in New York when I decided to "run away" there when I was 16, the summer before university hanging out with my two-week boyfriend. It's honestly been everywhere and for a swath of fabric, holds a lot of meaning to me.
Since we moved into our place last July I keep either randomly losing things (I think there are little thieving elves who live on our deck, seriously, the count is at 17 pieces so far) or the much happier alternative is that I seem to find pieces that I thought I never even brought with me. This dress was one of those lucky pieces I happened upon at the very back of my closet – it's a vintage dress from the '70s but lucky for me, it's now back in the mix again as one of my most dependable summer dresses. It's not much of a surprise really that almost all of my vintage pieces are the ones that wear well for years and years and years.
While we've been experiencing a bit of a heat wave here in Van, it does get a bit chilly at night still so for now, I'm edging up this sweet vintage number with my go-to leather jacket and simple black accessories. There's also something about red and black together that just always feels right to me (see another example of it
here
!).
Any of you have a piece that instantly brings back a flood of memories?