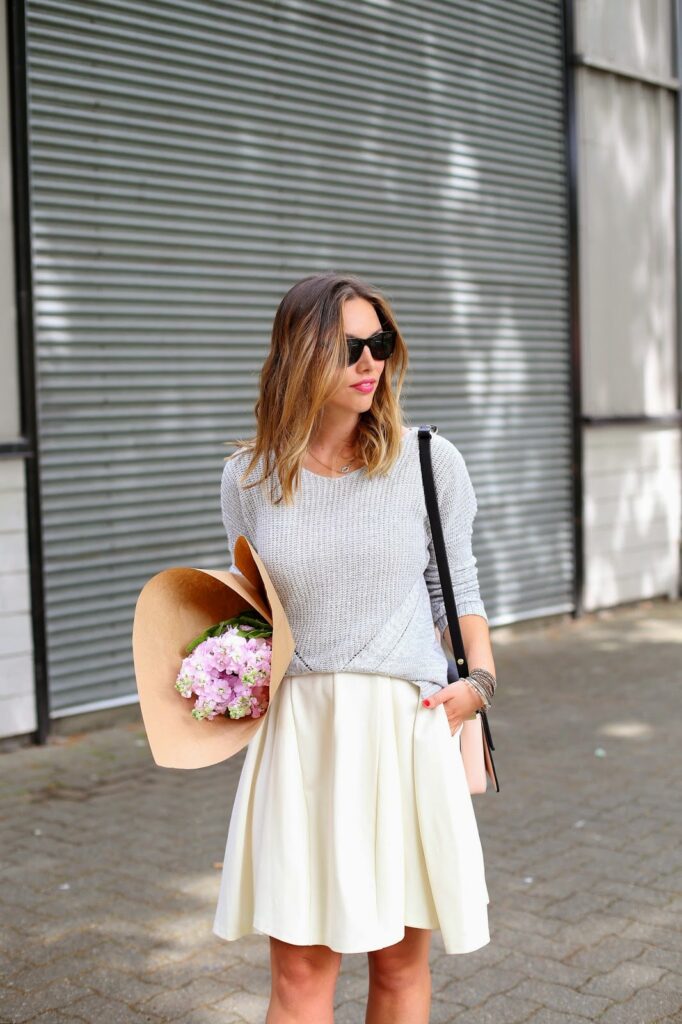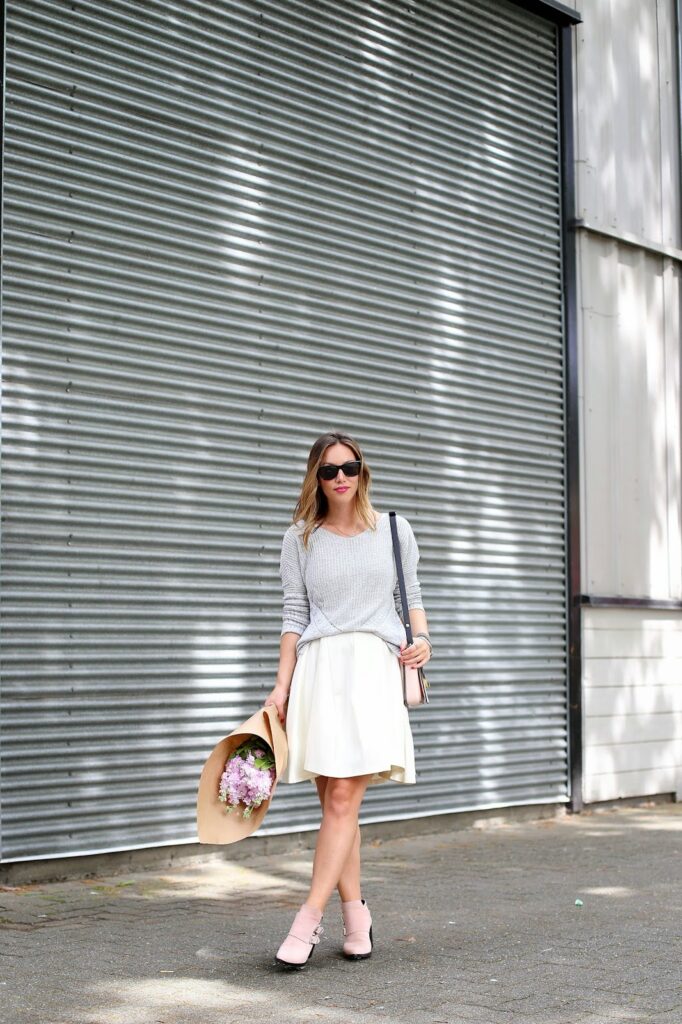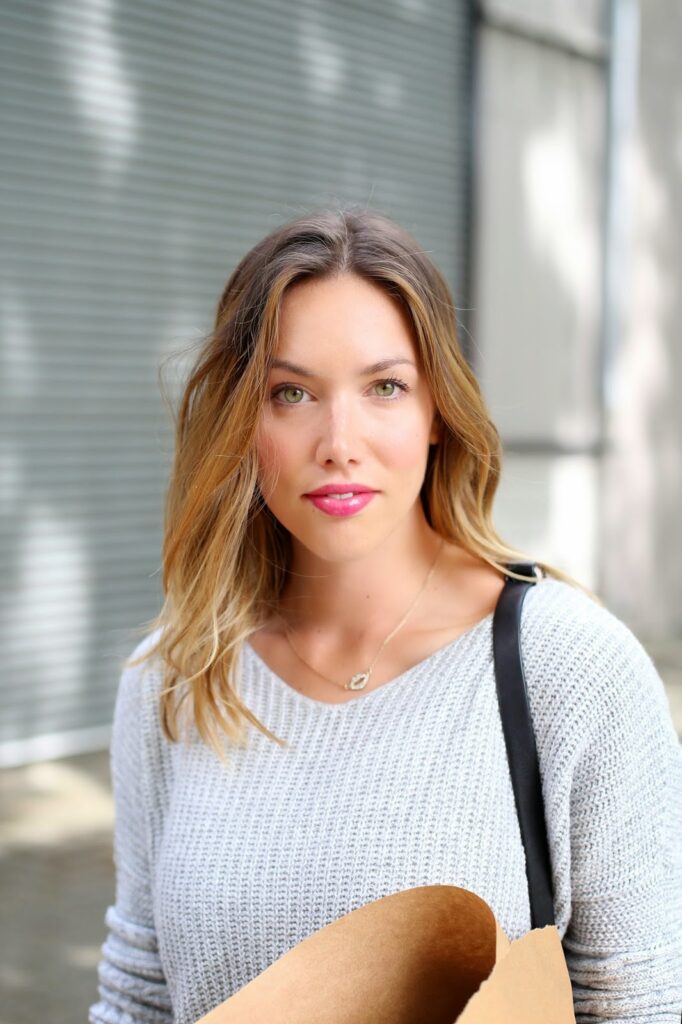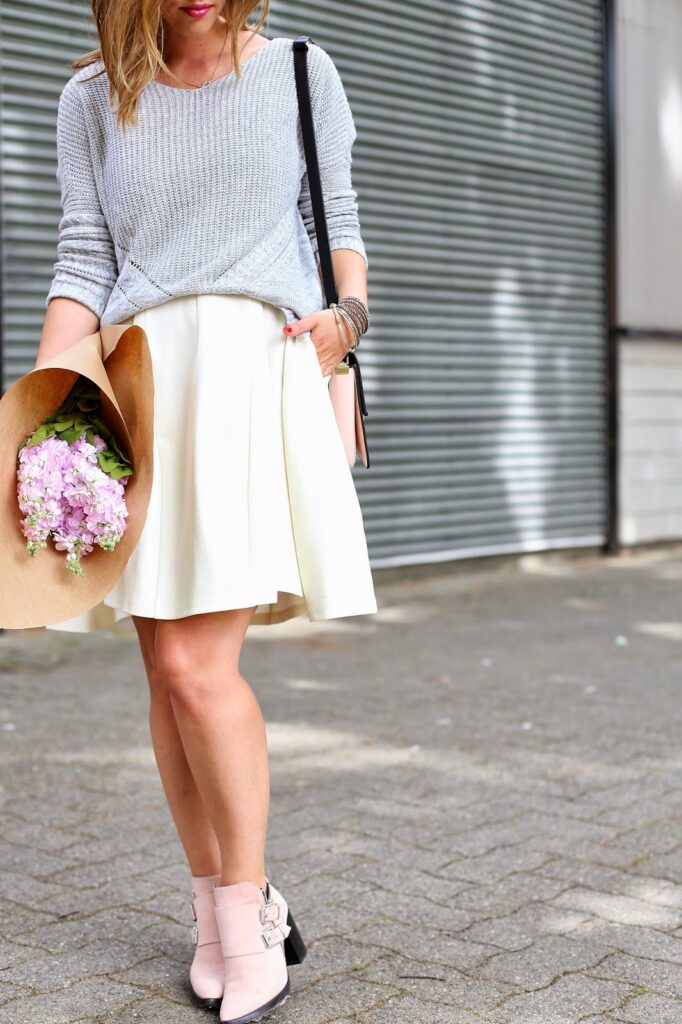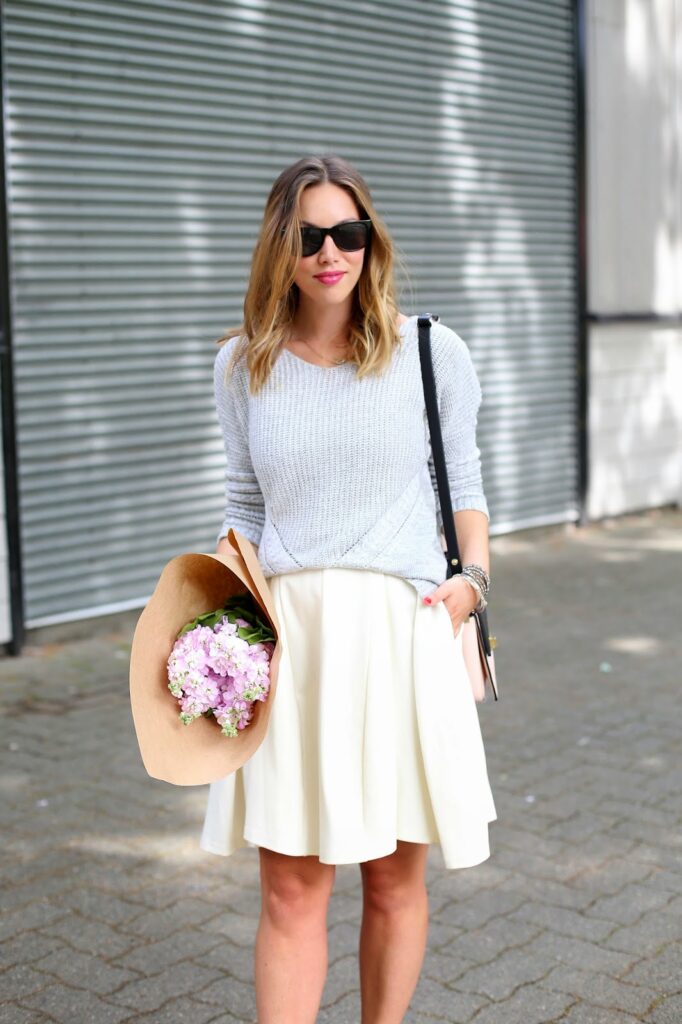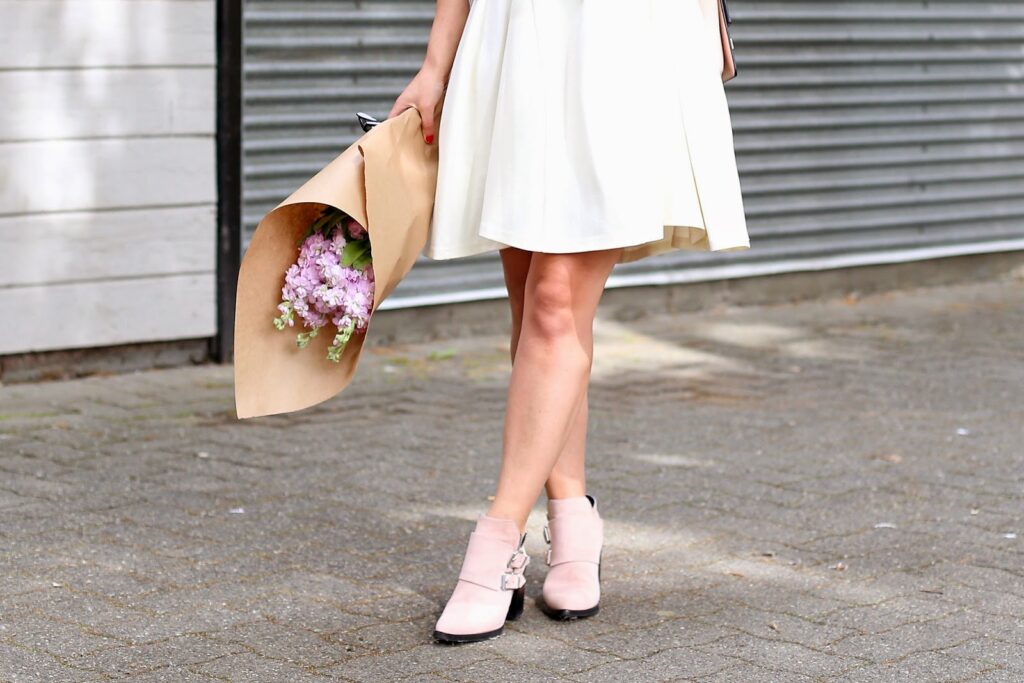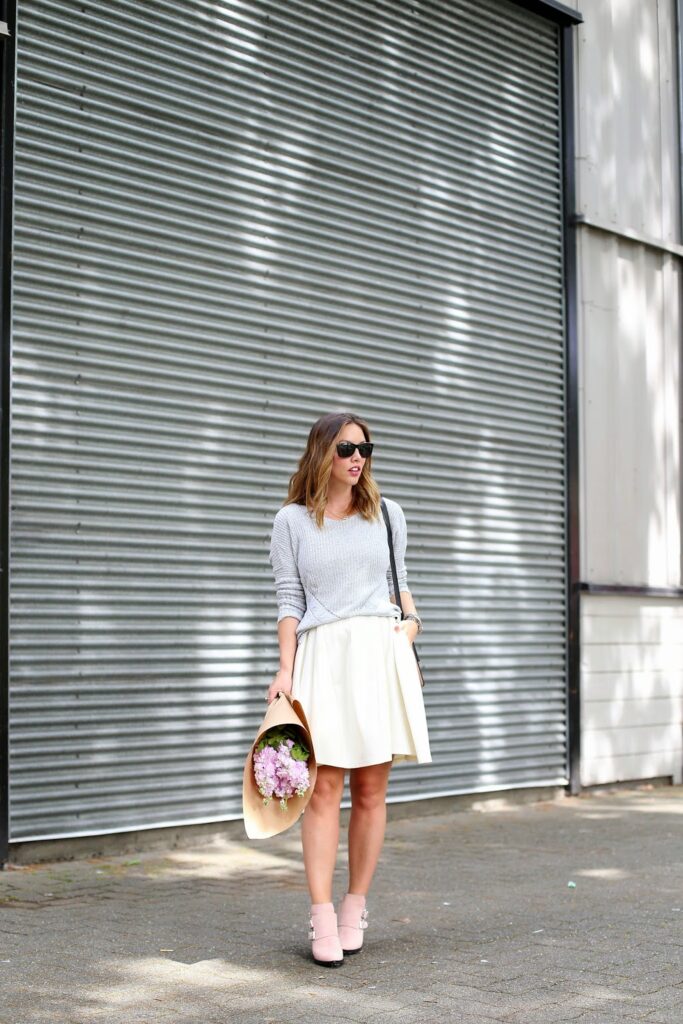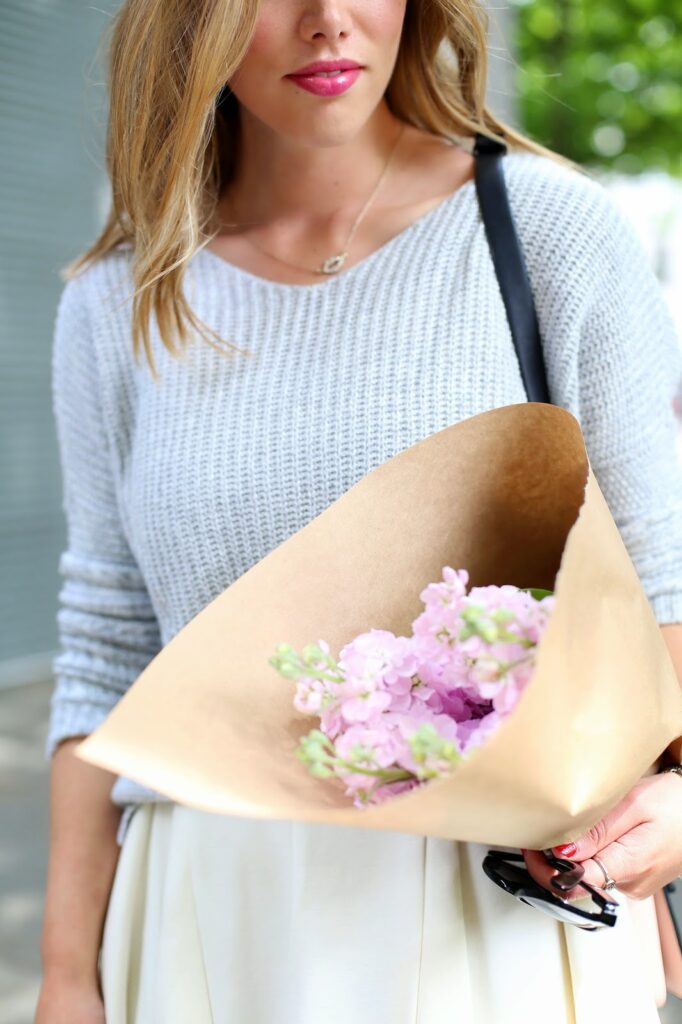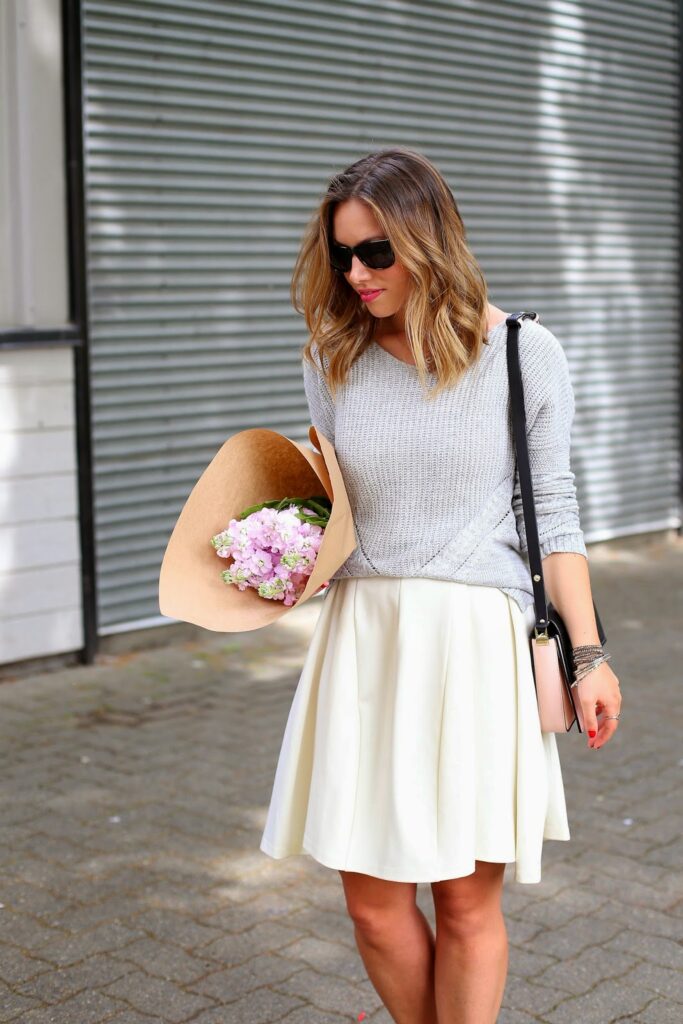 Granville Island
is easily my favourite spot in the whole city – in fact, a major reason why we decided to live in Fairview was because of how accessible the island was via the Sea Wall! We literally come here every weekend and it's become such a treasured part of my weekly routine – a coffee pit stop, lunch, groceries and
always
a new bouquet for our home from my favourite florist
V&J Plant Shop
. Bonus points if your floral pick matches your accessories (yay for powder pink trending this spring!).
As it happens, I'm not only in the habit of visiting one of Vancouver's must-see's, but I also inadvertently styled a whole outfit of Vancouver must-wears without realizing it. For a city that's somehow known for having "bad style," it's pretty ridiculous how many great brands are born and operating right here. The fact that I don't even consciously shop or pick outfits with a local focus in mind says a lot.
From my go-to sweaters from
Left on Houston
to
Obakki
's contemporary femme pieces (this dress is honestly my favourite piece in my closet) to jewelry staples from
Birds of a Feather
or
Olive + Piper
, there are so many reasons to shop local (or to keep an eye on the YVR market if you're from out of town!). Later this week I'll be sharing more of my local favourites on
Vitamin Daily
so be sure to keep an eye out for that :).
In other news and because I'm talking
Obakki
already, the change I've been hinting at for awhile now is that I've made the tough decision to leave my communications position with the company in order to focus on the blog, travel and freelance writing this summer (slash indefinitely, but I'm just going to go with the flow – very against my usual Type-A tendencies!).
It was a really hard decision to make given how much I love and care for the company but as always, they've been so gracious and supportive about it. As much as I'm going to miss being part of such a wonderful team, I
am
really excited for what's in store for me beginning next week – will definitely be a big adjustment working for myself but one that I think I'm ready for! In the meantime, if you or someone you know is passionate about philanthropy and fashion, we have two postings available for social media marketing managers for the
Obakki Foundation
and
Obakki
! If you're committed, creative and collaborative (and live in the Greater Vancouver area), apply!
Can't wait to share more details come Monday about what my plans are for the next few months and what kind of propelled me to go after some of my dreams. Super excited for the coming months and so grateful I'm able to pursue a couple long-held dreams! Stay tuned 🙂