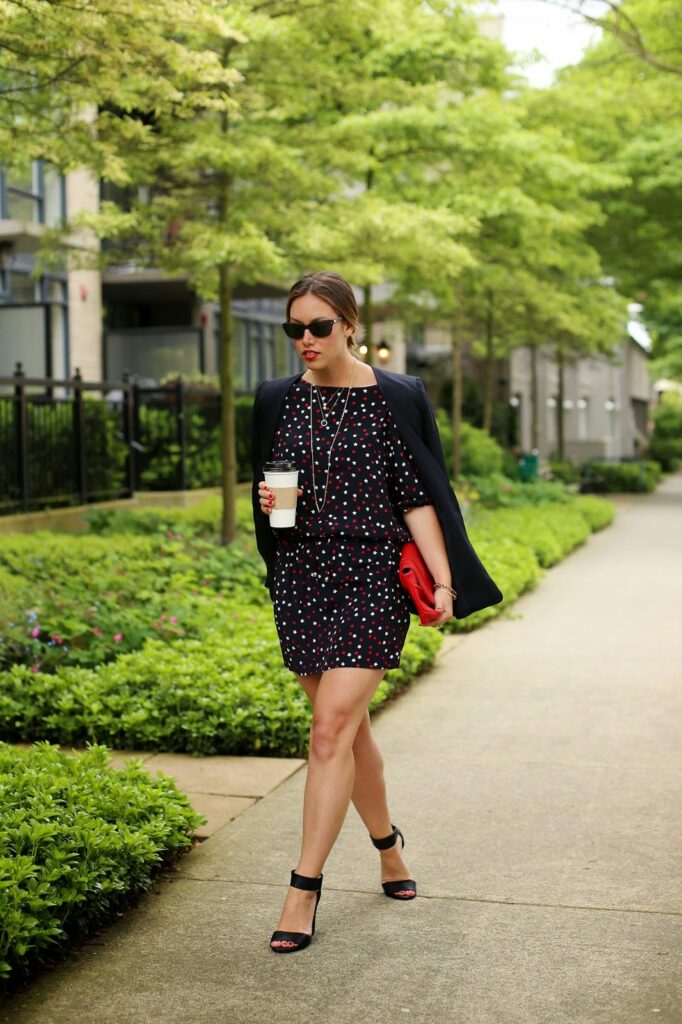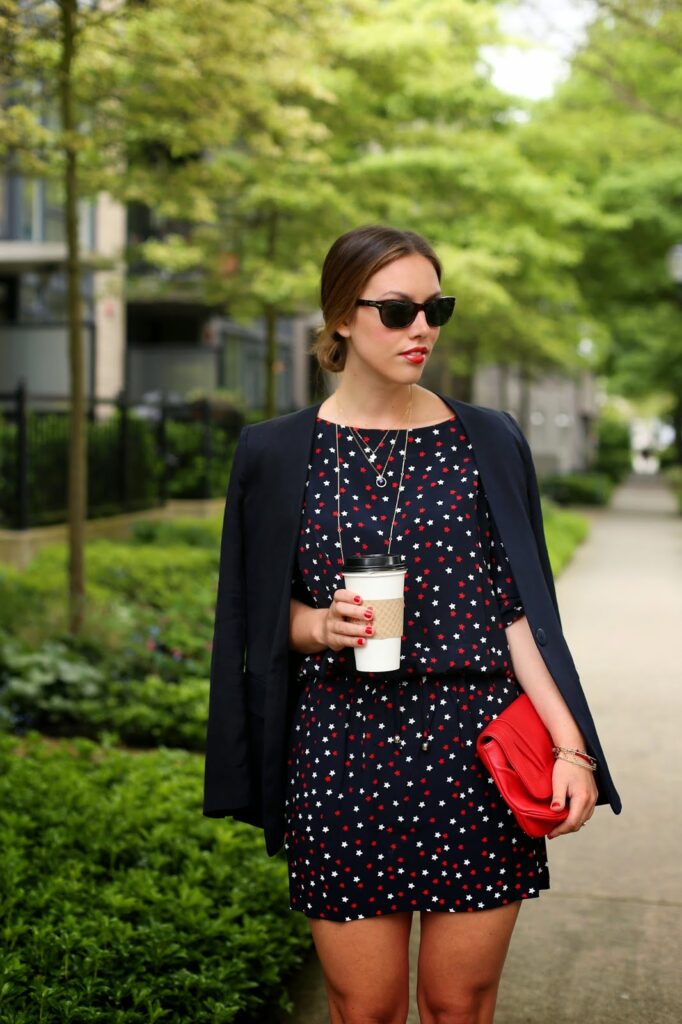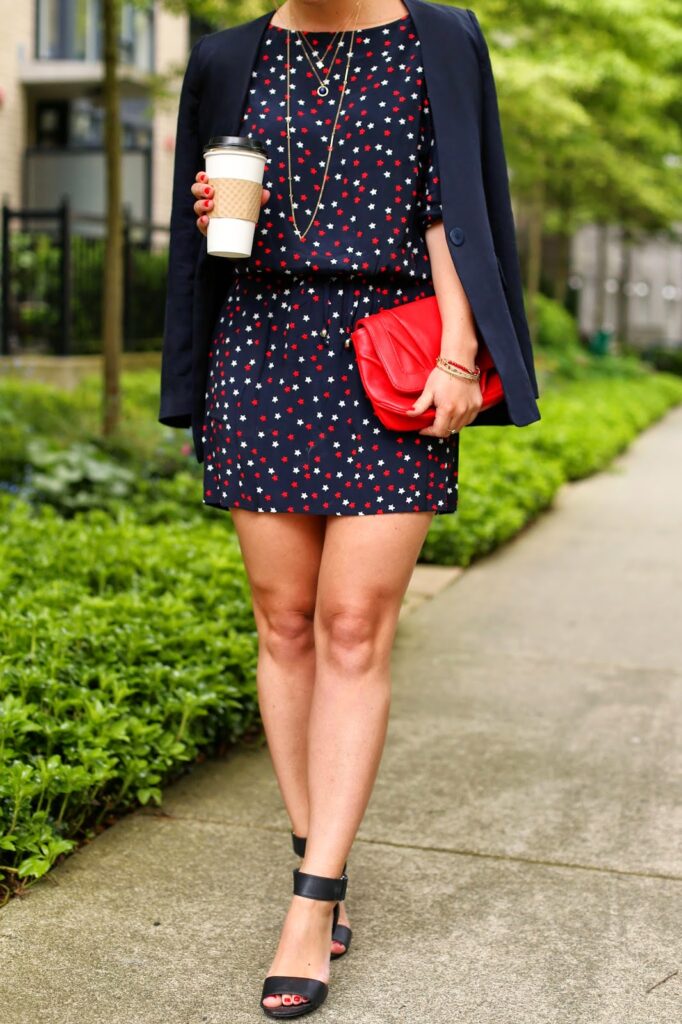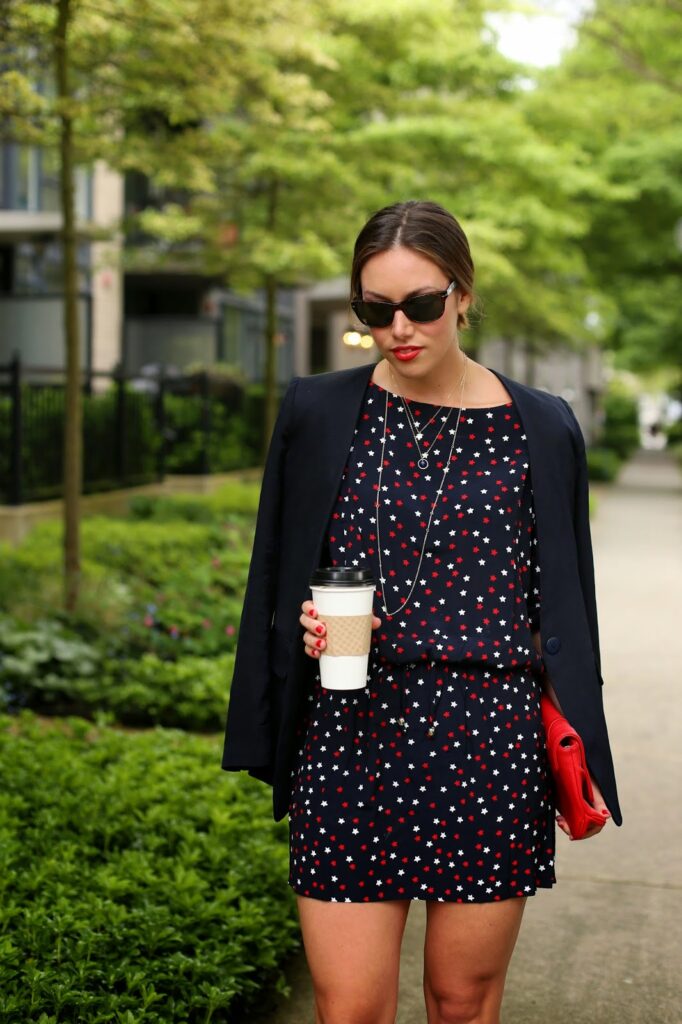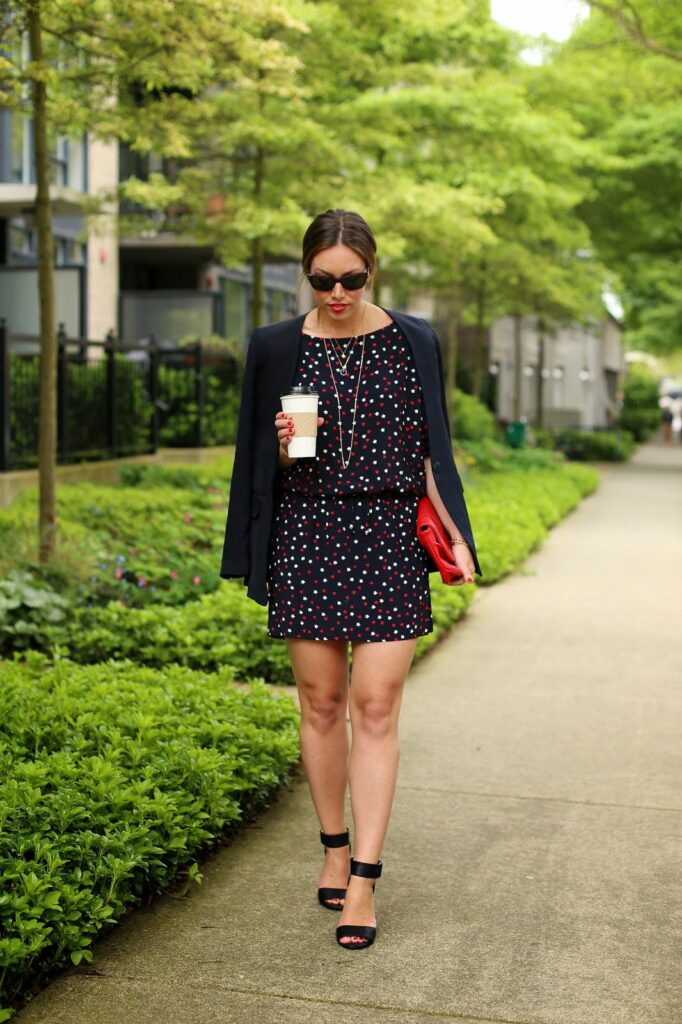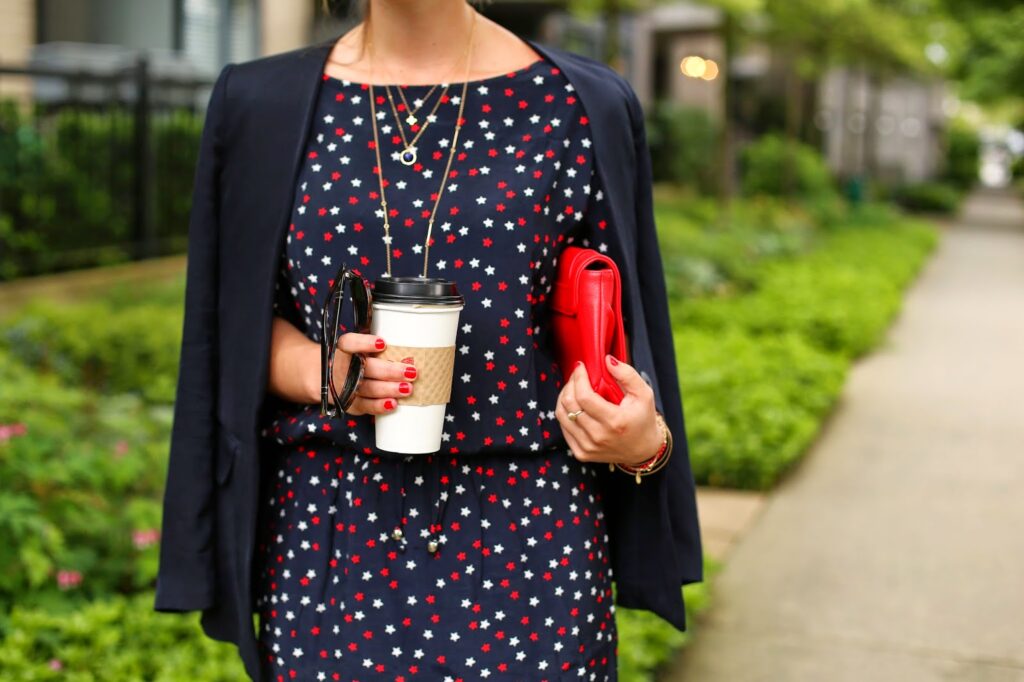 How cute is this dress?! I was recently introduced to the Australian brand
Chip Chop!
and instantly fell in love with their latest Parisian-inspired line – love the playful take on classic French chic! This star-adorned dress immediately caught my eye. Since it's got such a lovely eye-catching print, I knew I wanted to keep the rest of the styling classic – just a sleek collarless silk blazer, strappy heels and a pop of red on my bag, nails and lips!
I wore this on Saturday to meet the lovely Jen for coffee at local fave Beaucoup Bakery. It took a serious amount of willpower to not have my favourite pain au chocolat from the bakery, but fortunately I am now only a mere 5 days away from being done Whole 30! Lots of tea and catching up helped keep me somewhat distracted, but seriously, though I'm going to continue to eat mostly paleo after the 30 days are up, I am definitely treating myself to a few of my favourite treats at the end.
In the meantime, I'm buckling down for an intense week which will hopefully keep me distracted enough. Hope your week's off to a great start!
Photos by Jen