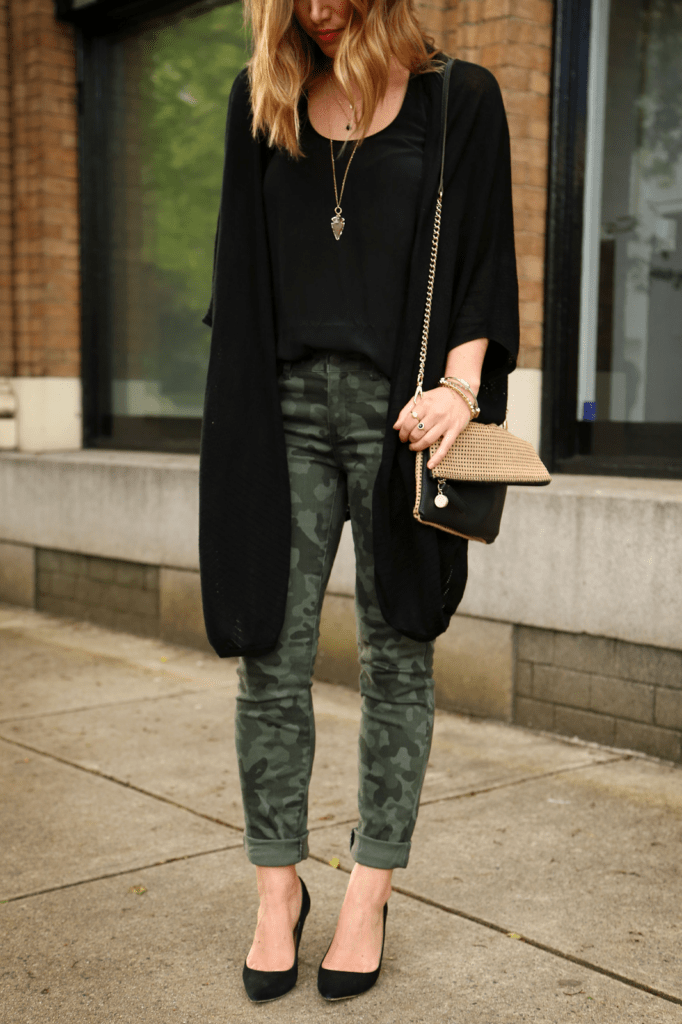 I honestly never thought the day would come that I would be in camo pants, but here we are…camo clad.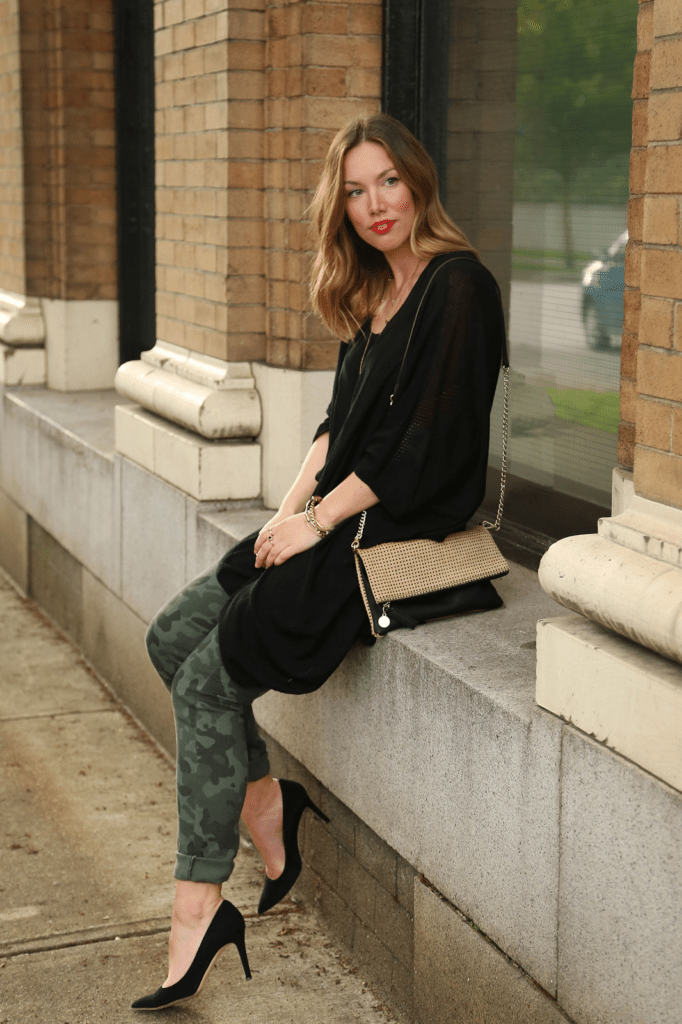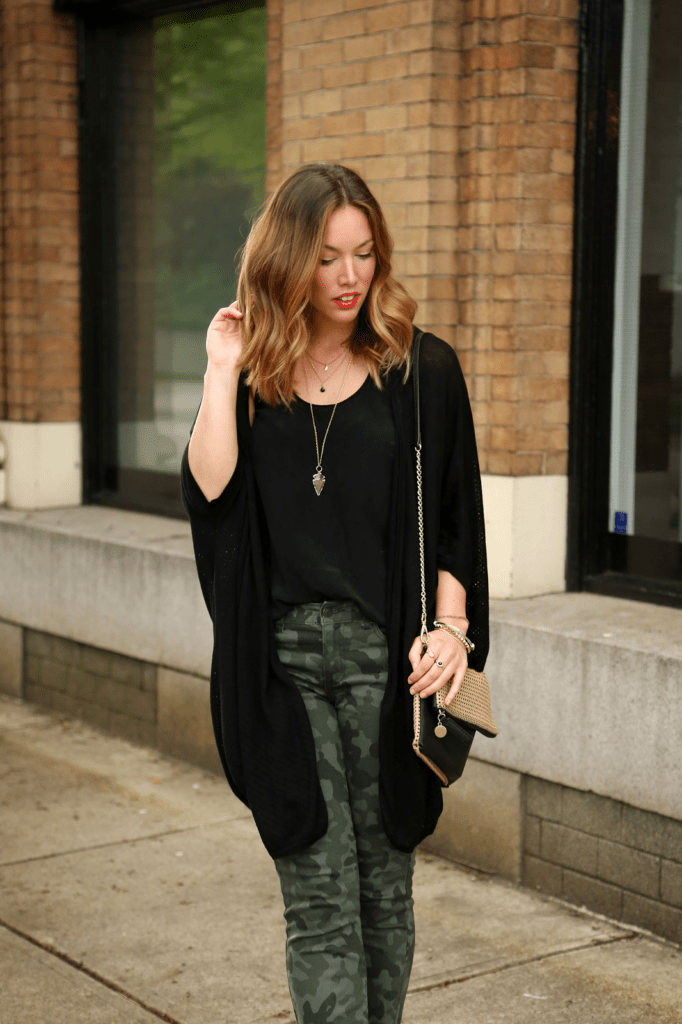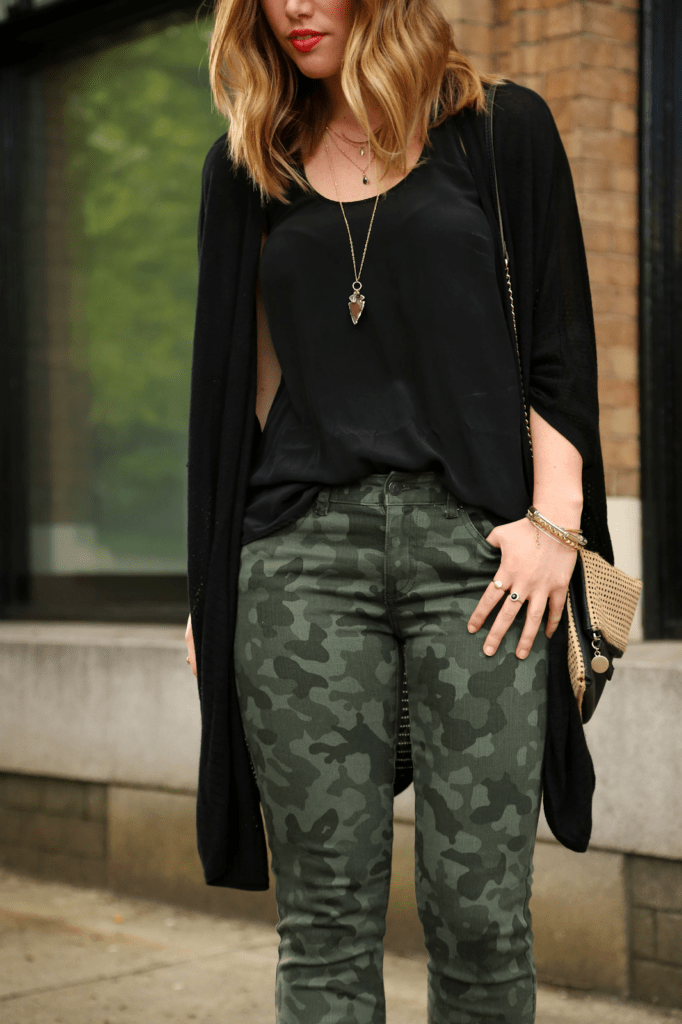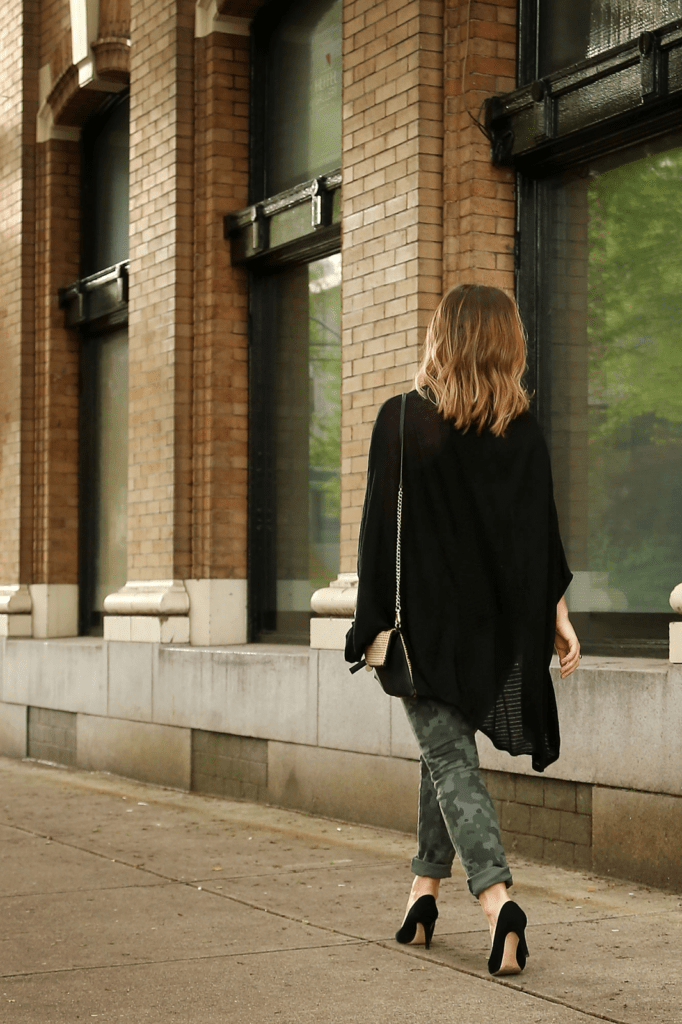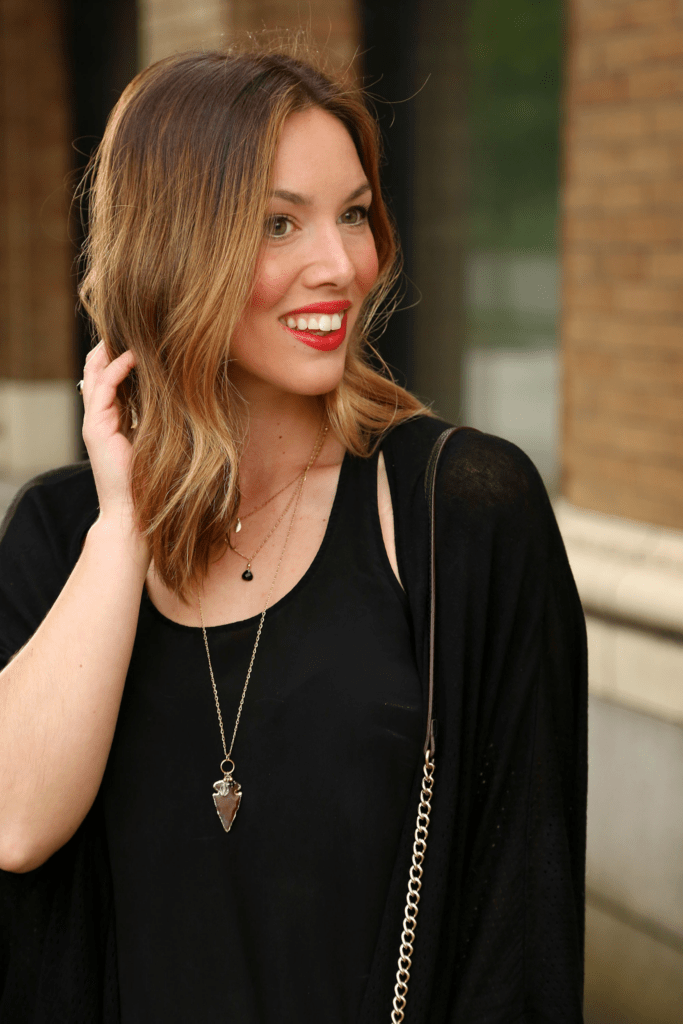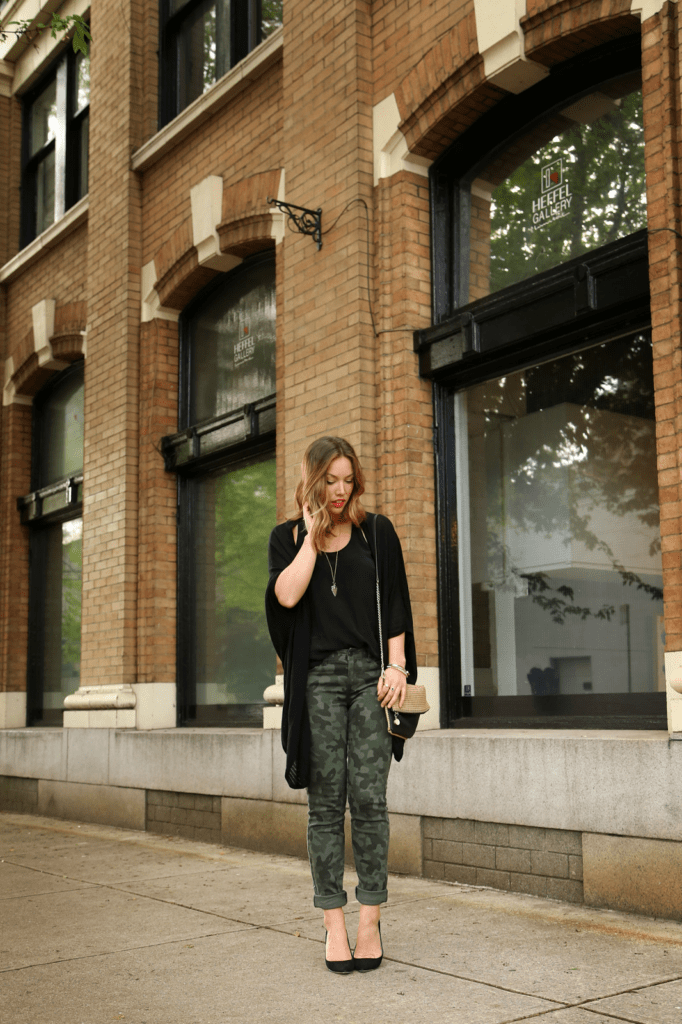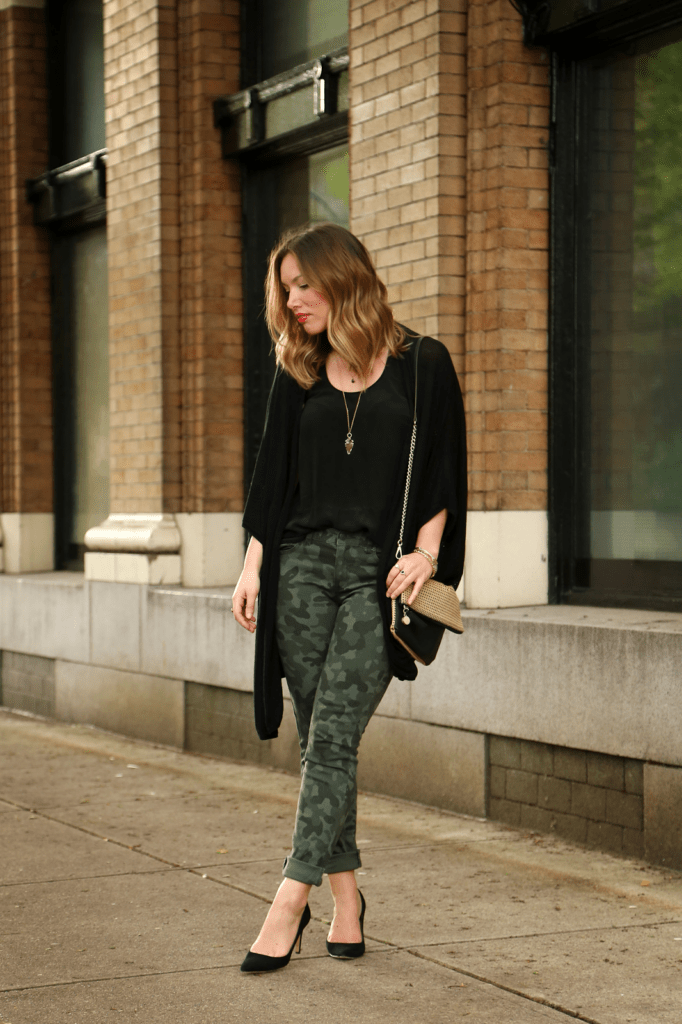 Joe Fresh pants & tank, bag c/o LOFT, J.Crew heels,
I was really hesitant to try these skinnies on while in
Joe Fresh
the other day because I'd never really warmed to the camo trend, but I was trying to eat up time before having to meet Matt so I figured I might as well give them a try. Lo and behold, the longer I wore them in the fitting room and the more outfit variations I tried with them, the more I loved them. They've been a surprisingly versatile new staple in my closet for the springtime, working with everything from my go-to
T-shirts
to an edgier
leather jacket
. I wouldn't go so far as to treat them like a neutral (not quite at leopard print's versatility!) but I love them paired with just about any colour, particularly neutrals or strong tones that naturally go well with olive green (blush, certain shades of red or purple, etc). If I can grow to love them, you definitely can too, so if you haven't jumped on the camo train yet, give them a try!
They'll definitely be in my bag tomorrow for cozy times at the cabin – can not
wait
to escape to the Sunshine Coast for the long weekend. This month's been such a whirlwind and with some big changes underway, so it's nice to have a little break with the family (and Matt, who I'm dragging along) in the one spot on Earth where I feel most at peace. All that I'll have on the agenda is reading, canoeing, running and sleeping. You can follow along on my Sunshine Coast "adventure" on
Instagram
if you are so inclined 🙂