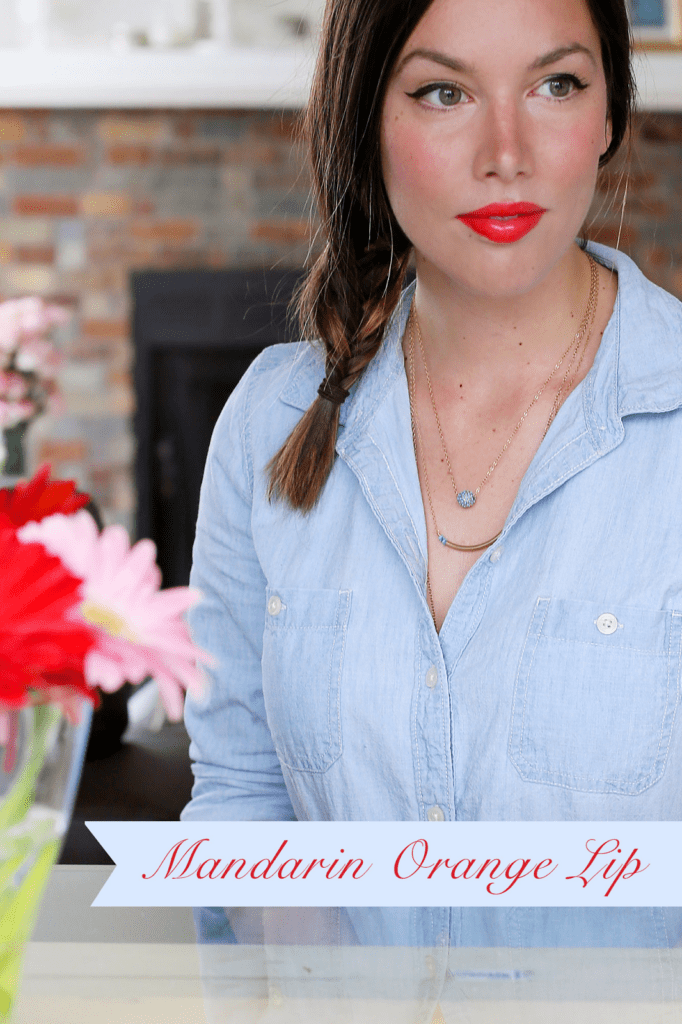 Happy Friday! This week has been a good one, even if not much has happened (other than going really quite blonde – will share on the blog next week!). I have some exciting things lined up in the near future and so because of that, I felt like it was only fitting to end the week on a very bright tote: a mandarin orange lip tutorial! This is one of my absolute favourite spring looks, particularly because it looks so lovely with the hint of a tan we usually start developing around this time of the year. See the tutorial after the jump!
All right, so first of all, the face! Mandarin orange is such a bright tone so while you want to have a pretty dewy, natural-looking canvas to work from, you do want to work with that colour by having a bit of a sunshiny glow to really bring it out.
1. You can do with primer or not (I opted for a colour correcting green-toned one
because I got a bit too much sun earlier that day!). Apply a very thin layer to the face.
2. Grab a BB cream, tinted moisturizer or a very lightweight foundation – light, dewy
coverage is key here! Tap product with your fingertips on skin and blend very well.
3. Conceal sparingly where needed.
4. I'm sticking primarily with liquid products here to maintain that dewy finish. Just tap
a very small amount on the top of your cheekbones and blend in very well.
5. Add a pop of colour to your cheekbones with a cream blush.
6. Grab your favourite highlighter and layer a small amount on top of cheekbones, along
brow bones, above brow bones and above your cupid's bow.
7. Just to ensure that you're not out-of-control shining, dust a small amount of translucent
pressed powder between your eyebrows and along the side of your nose.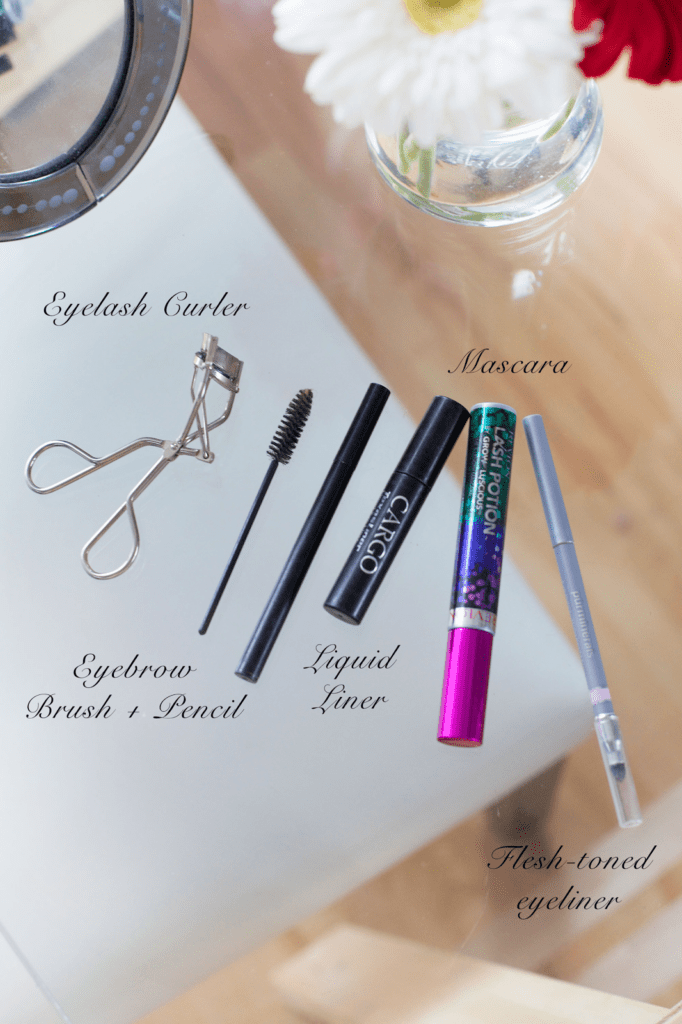 You could do without the cat eye if you're doing this for day, but if you want a more high-impact look, then follow along! I love the graphic quality of the liner with the unique orange.
8. Brush eyebrows up and out and then fill in with your eye pencil.
10. Line your bottom waterline with a brightening flesh-toned liner.
11. Curl your lashes and apply mascara, wiggling the wand and blinking your lashes through.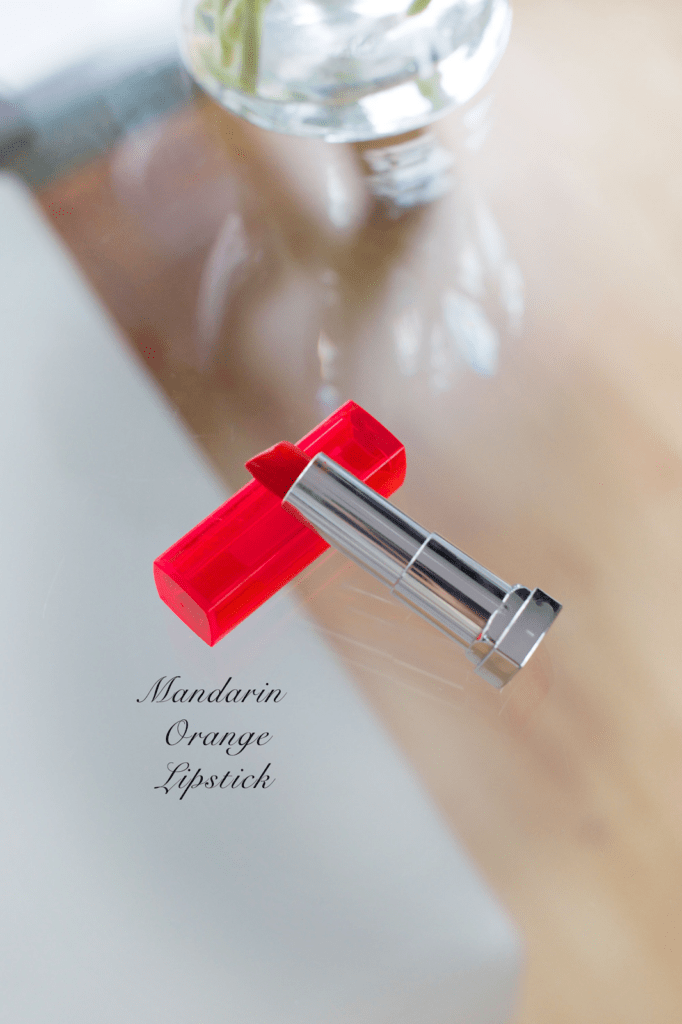 12. Finally, the star of the show: your pop of mandarin orange! Apply a thin layer
of concealer to your lips and then apply lipstick working from the centre outwards,
pressing the product into your lips with your fingertip to create a blended line.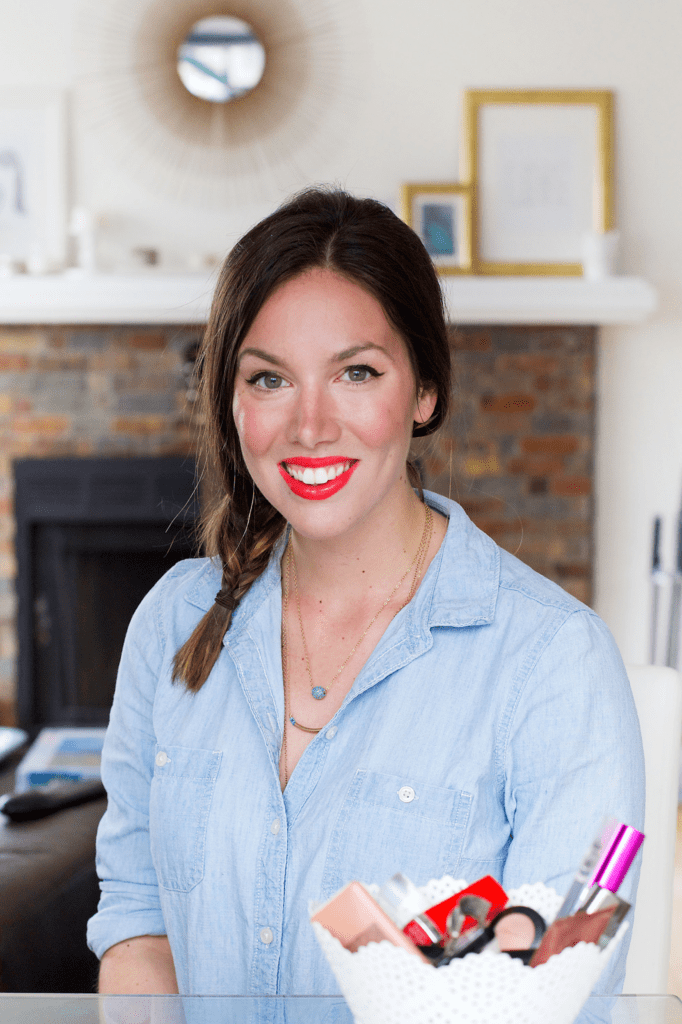 Et voilà! A bright and happy beauty look for spring. This transitions really easily into summer as well – just nix the cat eye, up the bronzer and add a creamy, shimmery taupe or gold-toned shade into lids. All products used are listed below – they're all goodies, I use them all the time!