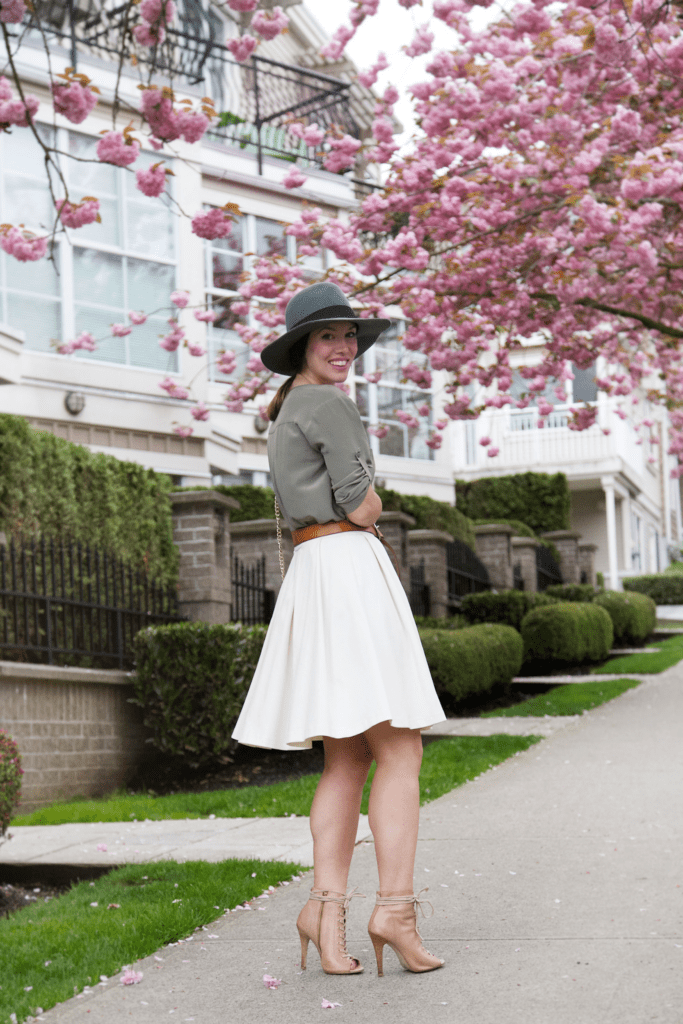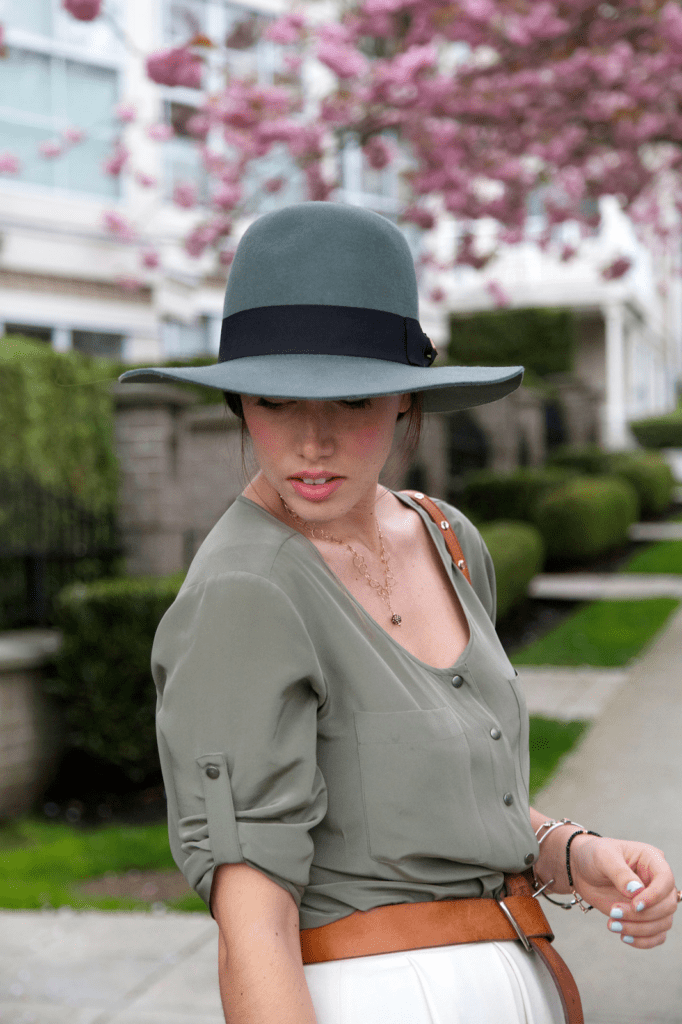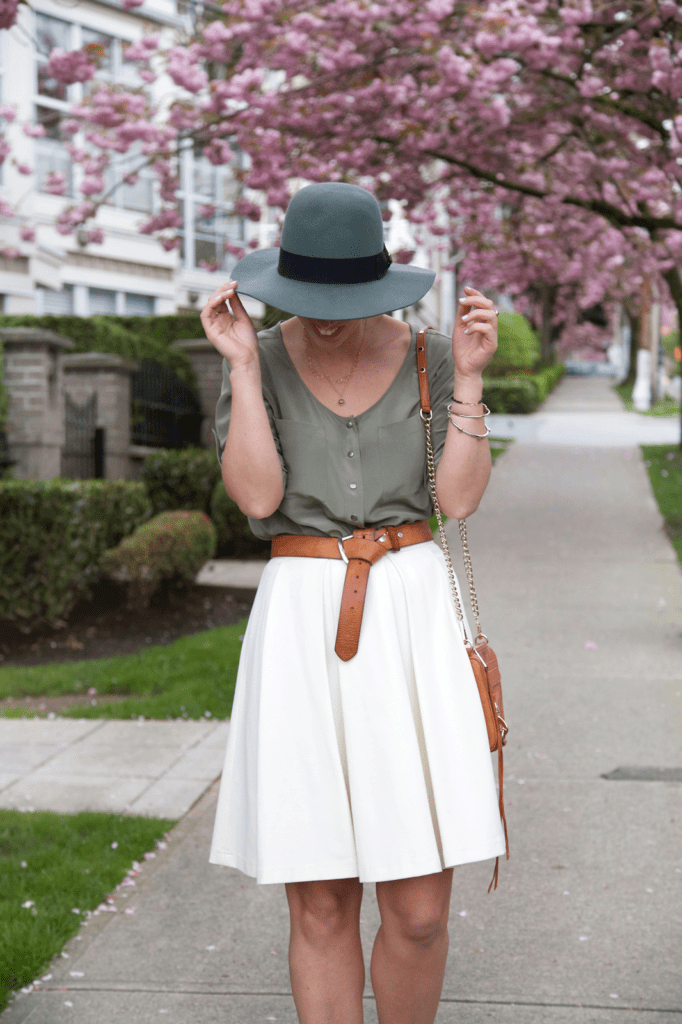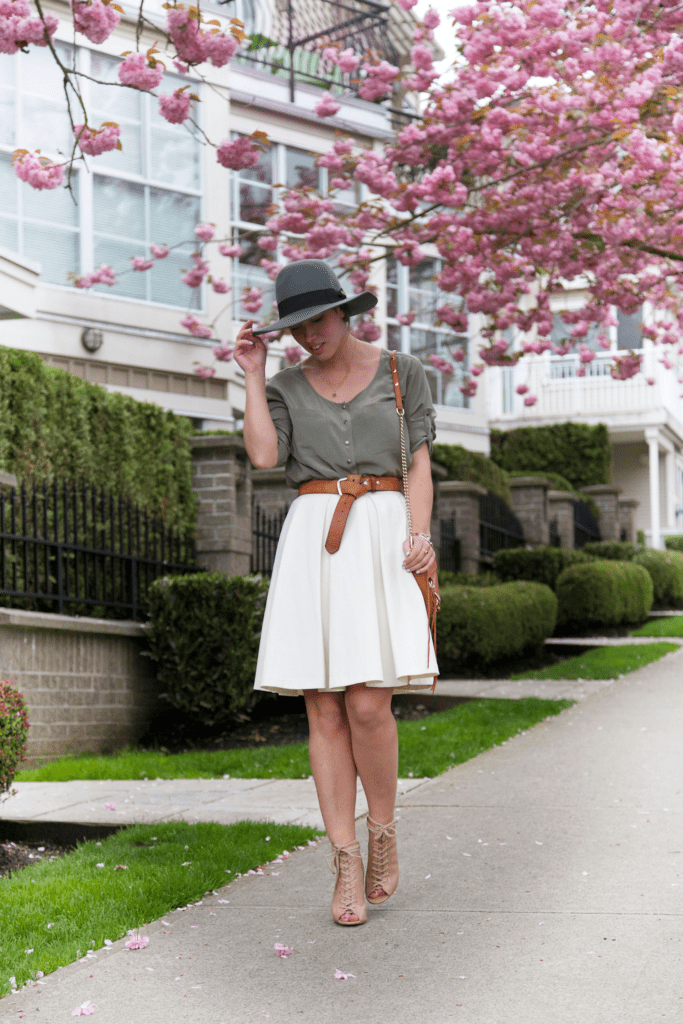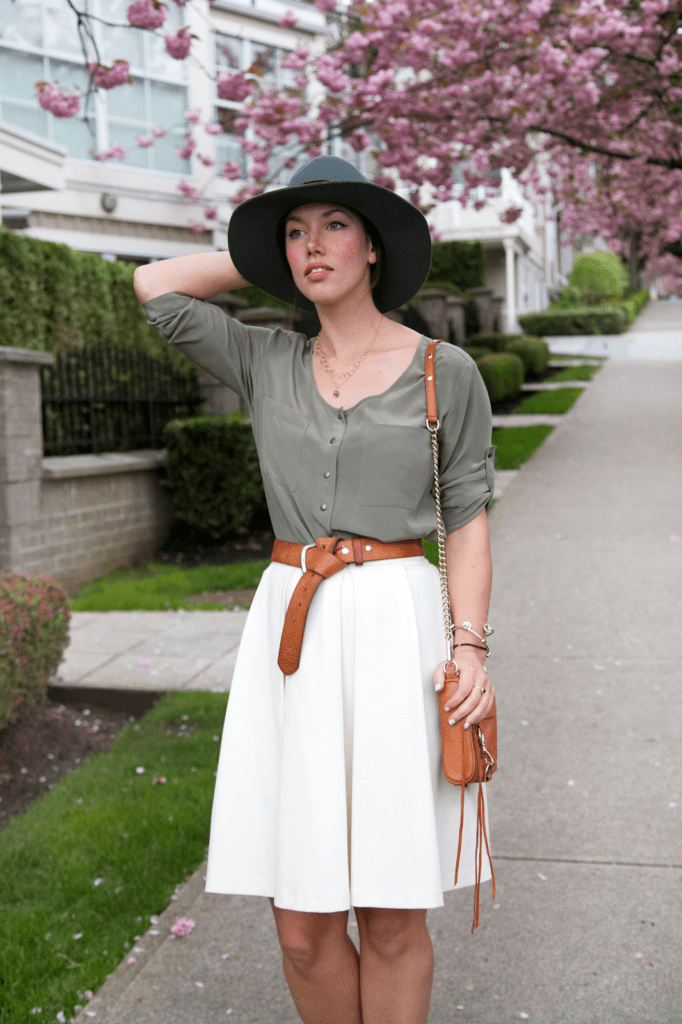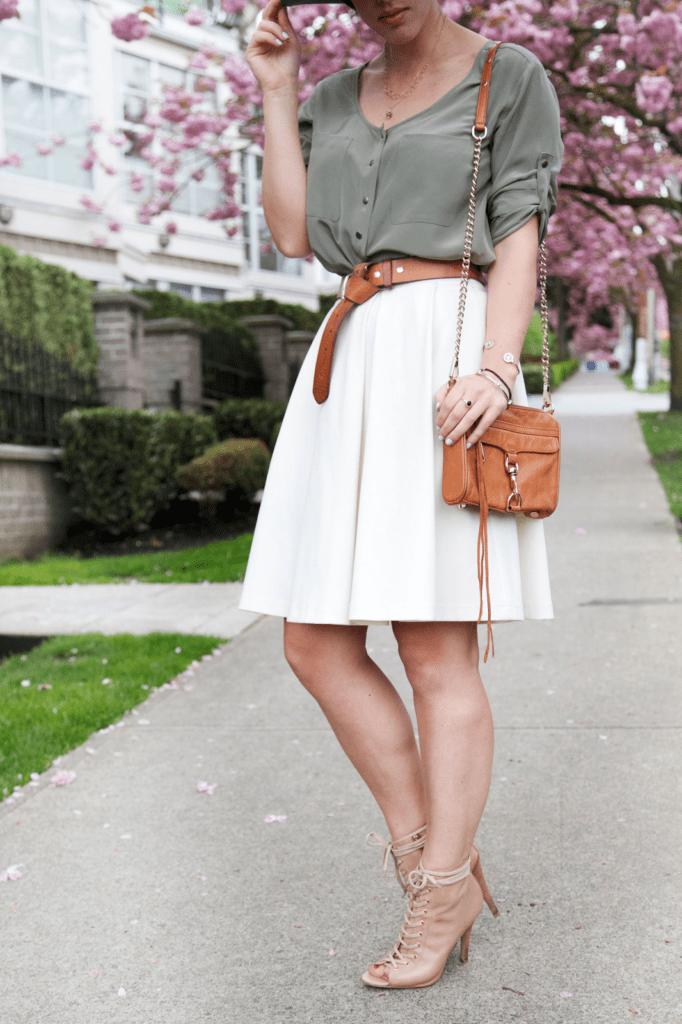 Obakki skirt, Aldo heels, Club Monaco dress (worn as top),
Just in time for the weekend, I am
finally
feeling better! If you missed this
week's
earlier
posts
, I've been out of commission with dry socket for about a week and it has been…awful. I'm not exactly stoic when I'm in pain (trust me, my boyfriend is very, very happy that the recovery process is finally picking up now so he doesn't have to hear me whine anymore), but even being the Sensitive Suzy that I am, it would not be an over exaggeration to deem dry sockets as horrendously painful.
As it happens I've got a really fun but packed weekend coming up too so I am really and truly glad to be on the mend! Will be doing a fun spring-themed shoot with my girls
Alicia
and
Jen
on Saturday and then carrying on the good times with those two on Sunday at
LOFT
, where we're hosting a spring styling event (which maaay also involve 3 $100 gift cards being given away!). All the event details are in the visual below – hope we see you there!
In other event news, if you're in Vancouver next week, come join myself and the rest of the Obakki team at
Obakki
's fashion show at
Holt Renfrew
on Tuesday, April 29th between 7-10PM! It's in celebration of
Eco Fashion Week
's closing evening and Holt's has very generously offered to donate 10% from event sales to the
Obakki Foundation
. RSVP to vancouver.events@holtrenfrew.com before it's too late!
With such a packed series of events coming up soon, I'm taking it reaaaal easy tonight. Maybe watching The Other Woman, which features all three of my major girl crushes (Leslie Mann is probably at the top though, I'm kind of creepy in love with her).
I'll definitely be in a variation of this easy spring look tonight, though likely with flats or booties instead. Since I had to place such a high premium on comfort this week, I really tried to focus on playing around with colour palettes to up visual interest while keeping layers and fits comfortable. This swingy A-line skirt by
Obakki
was the perfect piece to conceal my Club Monaco dress underneath, which worked as a top, and then I just played into this unique moss green tone with my favourite Brixton hat!
PS sorry for the constant stream of cherry blossom backgrounds – it's hard not to take advantage of the beautiful scenery when it's such a fleeting part of the year! We'll definitely be on the lookout tomorrow afternoon for our shoot, so expect at least one more in the works ;). Happy weekend everyone!
Shop this look: