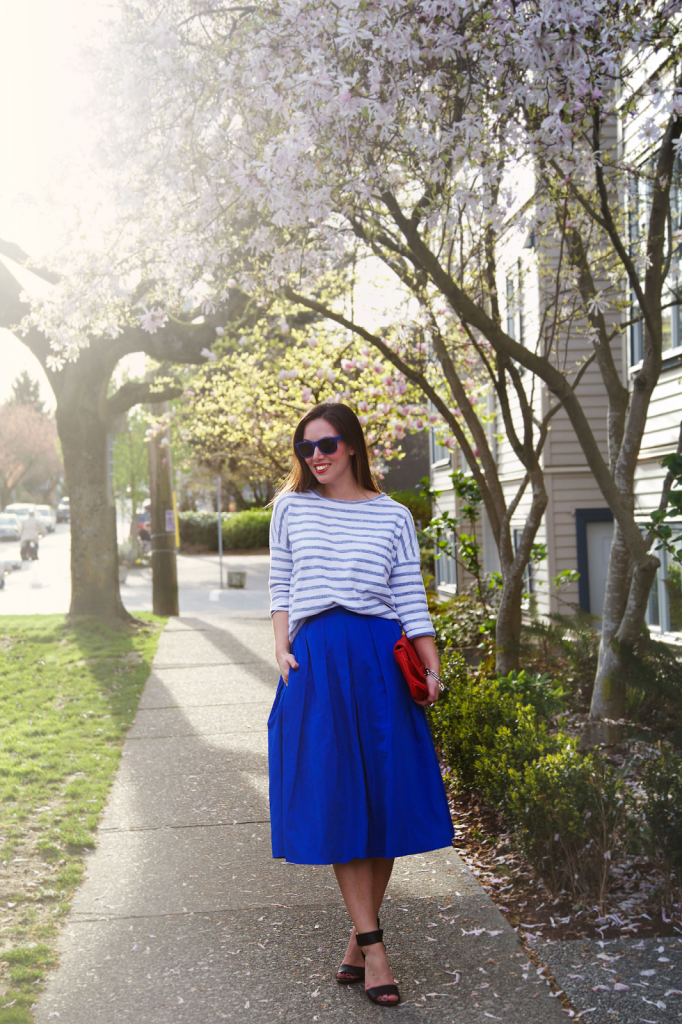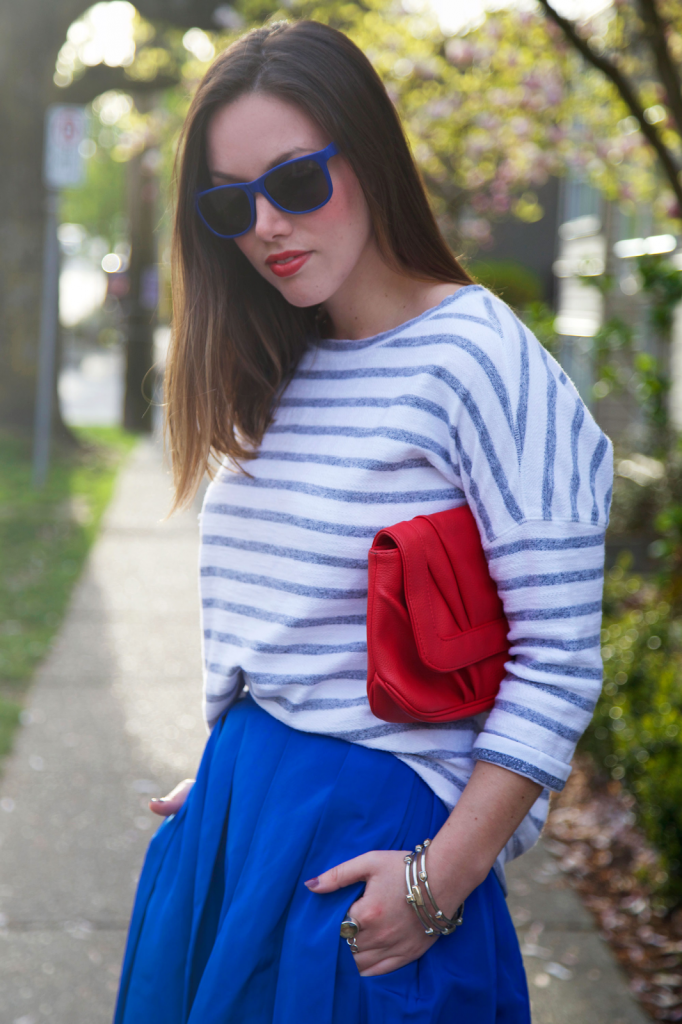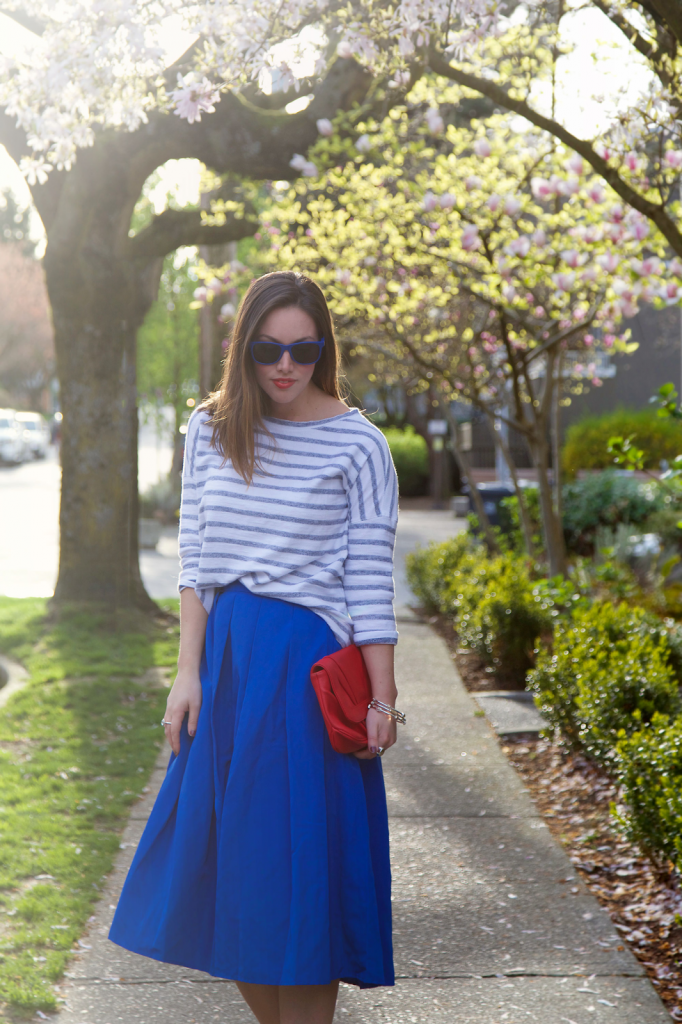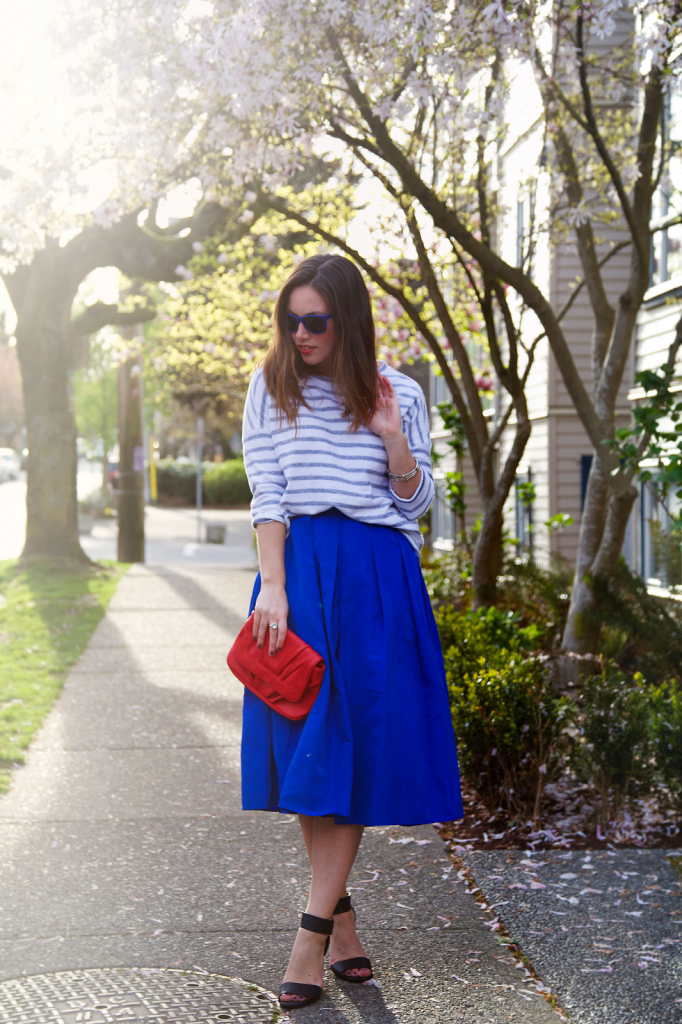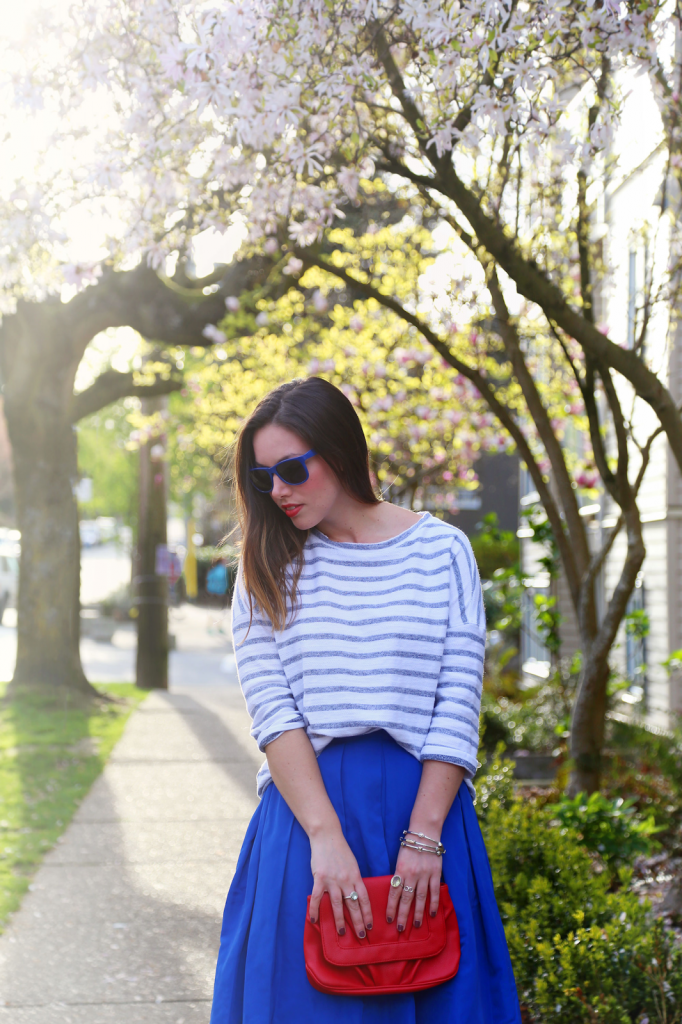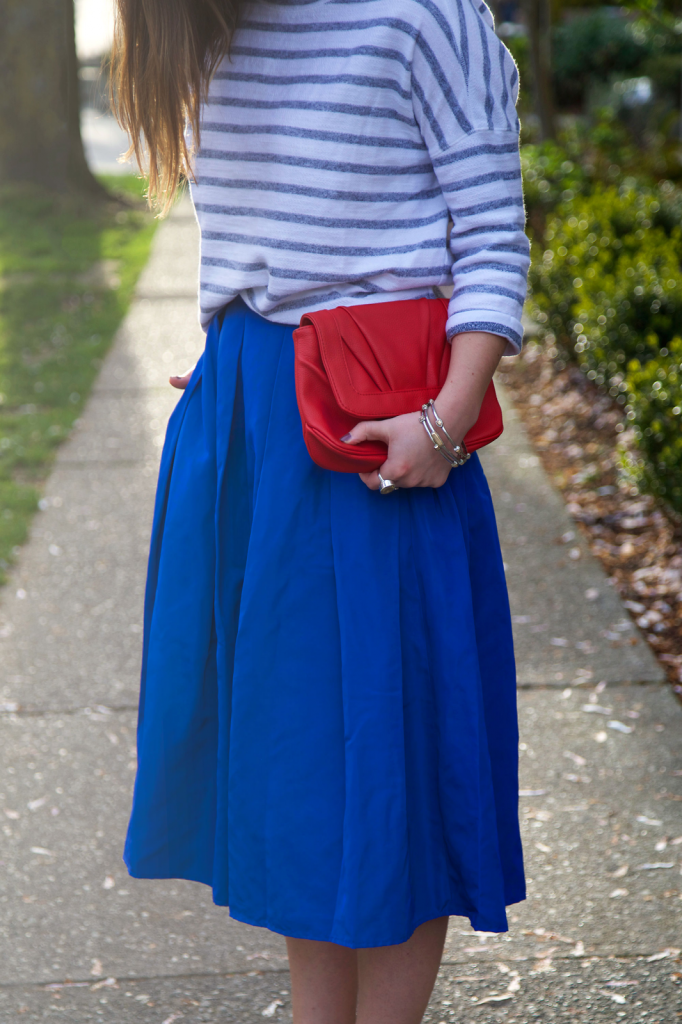 Sweater & skirt c/o 424 Fifth, H&M sunnies & heels,
The thing I most love about
424 Fifth
is that as much as the label celebrates femininity, there are always pieces with an edge or androgynous vibe (like this sweater) that help temper the femme quality of other pieces in the line, like this sweet ladylike skirt (other examples of more girly pieces
here
and
here
). I love womanly silhouettes but I definitely need to add sporty or slouchy elements to make a look feel more like "me."
Other than the sweater, air-dried hair, my boyfriend's sunnies and minimal makeup helped make the skirt daytime-apropos. Check out the rest of
424 Fifth's lookbook here
!
So if you follow me on
Instagram
, you might have seen that the boyfriend
got me a guitar
for my birthday – I used to play back in the day and really loved it. Apparently I must have
really
missed it because after picking it up after work around 5:30 yesterday, I ended up playing until oh, I don't know…11. Needless to say, my fingers are majorly blistered up, but it was worth it – so much fun. My neighbours are going to love me. Anything that you've left behind in the past that might be worth picking up again? Tell me in the comments!