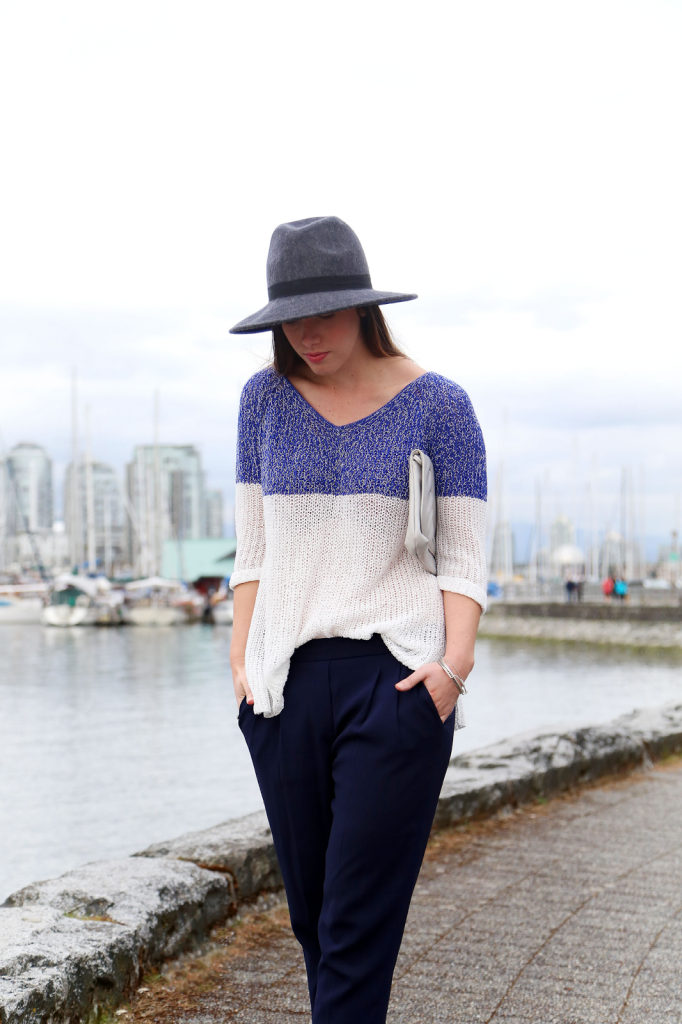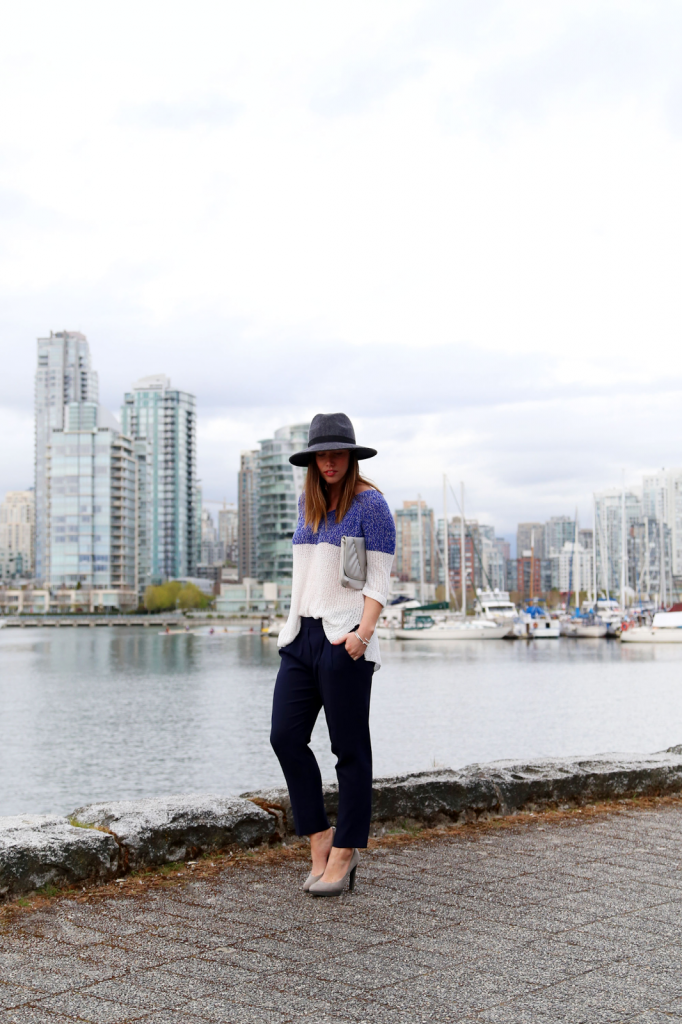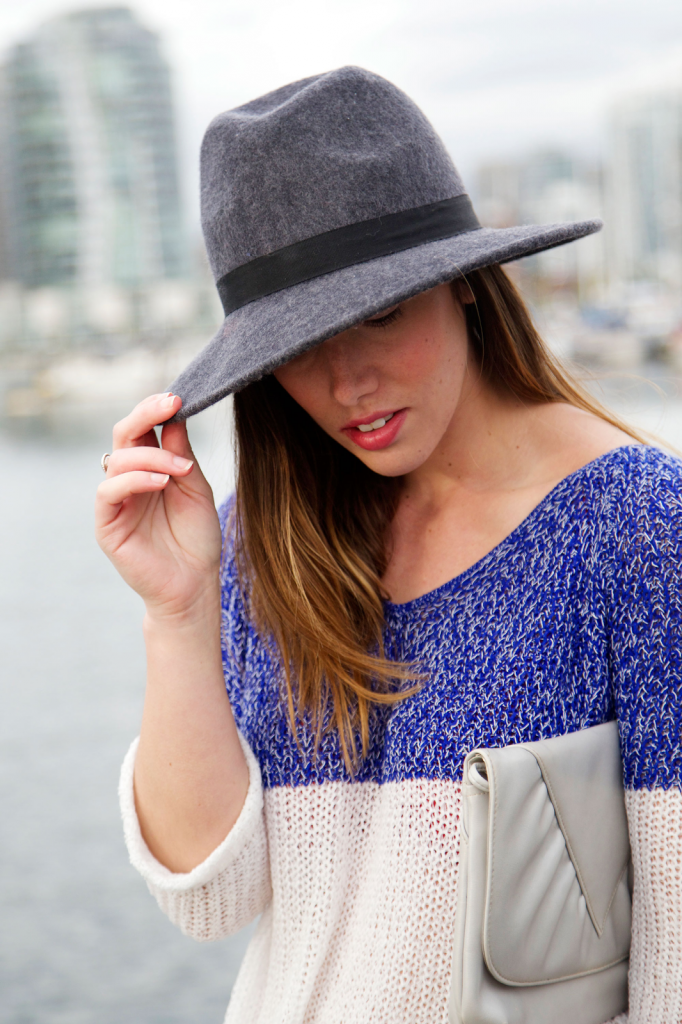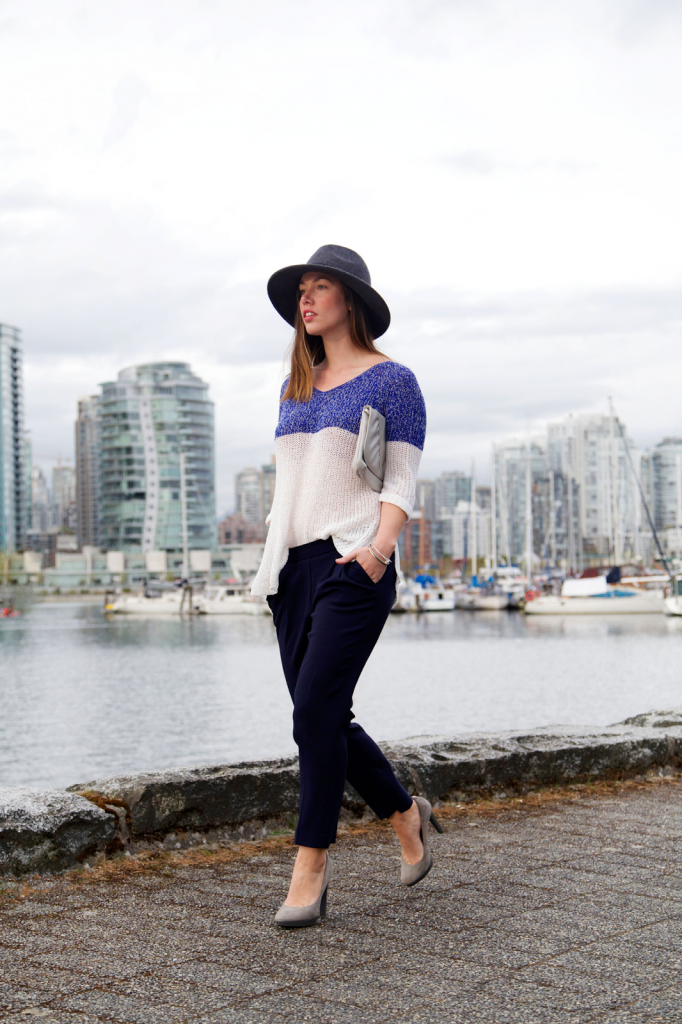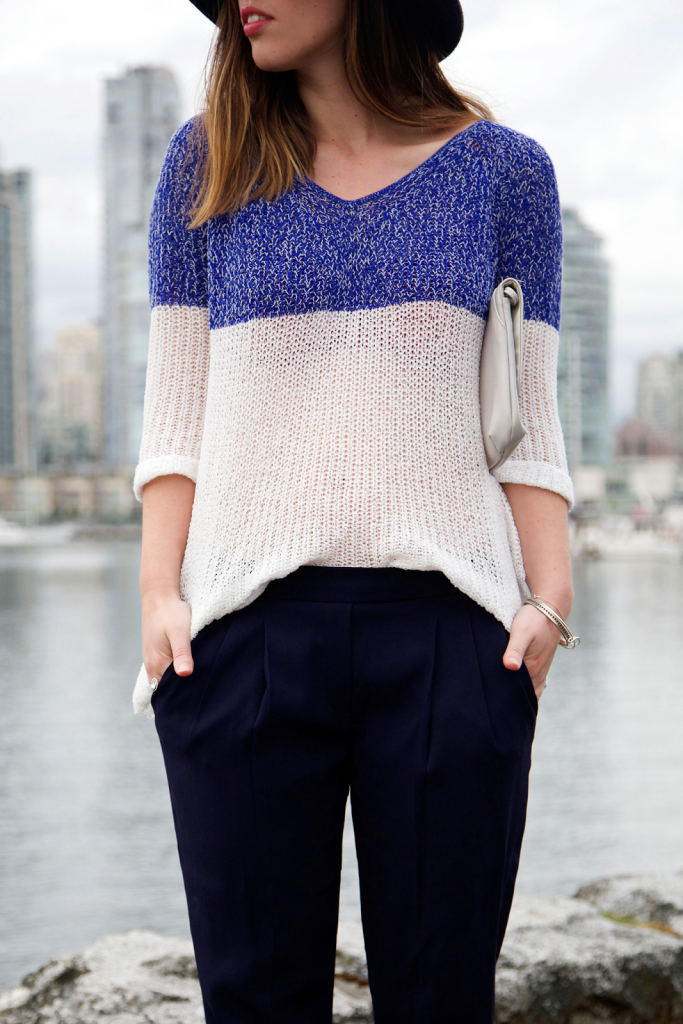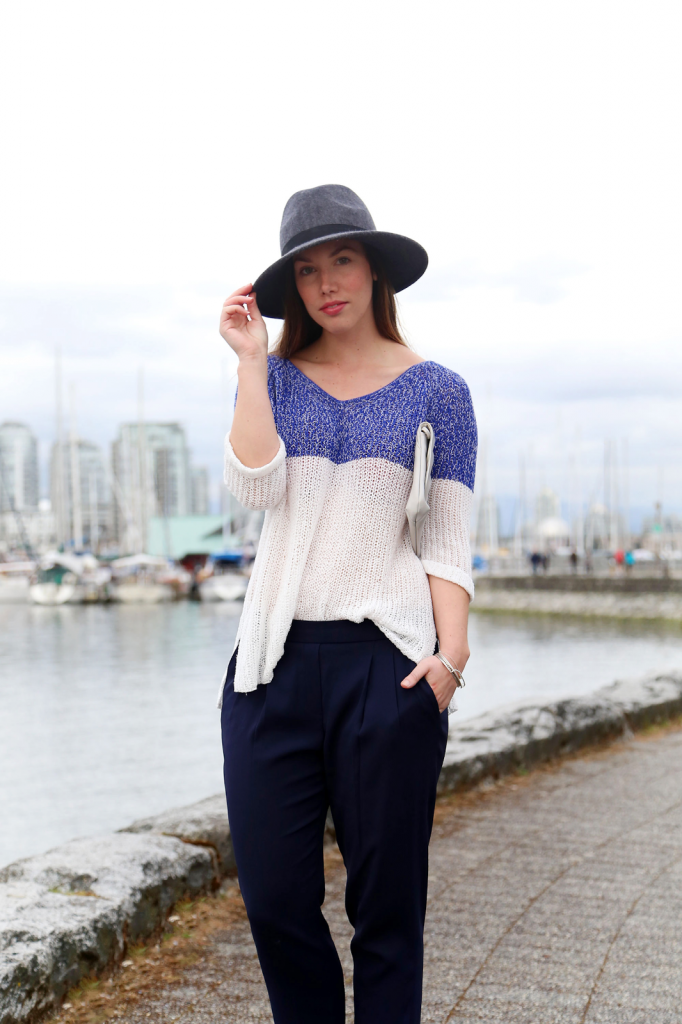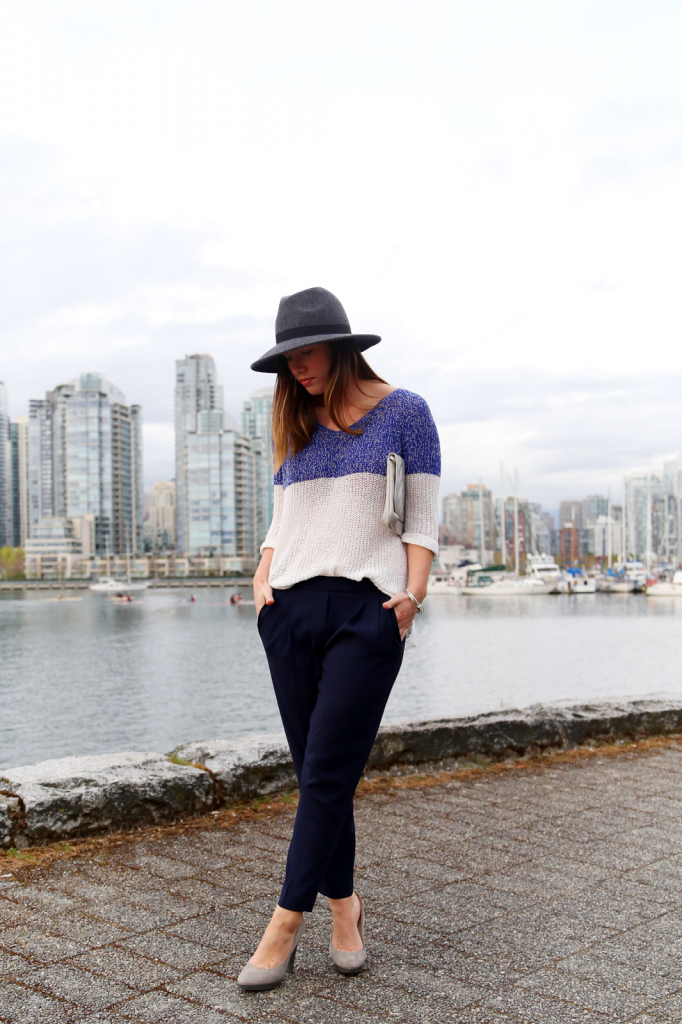 Aritzia pants, vintage clutch, Michael Kors heels,
What I wore last night to dinner on Granville Island – I've not been feeling my best self for some reason this week (may just be feeling a bit dull post-bachelorette still, God I'm old) so cozy outfits have been my go-to all week. Though I've been gravitating toward more femme looks lately (Exhibit
A
,
B
,
C
or
D
), a comfy menswear look like this one with my favourite Aritzia trousers and this loose knit
Left on Houston
sweater was a refreshing way to take a break from all my girly outfits. Since my layers have been lighter and I've been ditching my overcoats lately, I just keep working my hats into my spring looks to keep warm! All about focusing on accessories during seasonal transition periods.