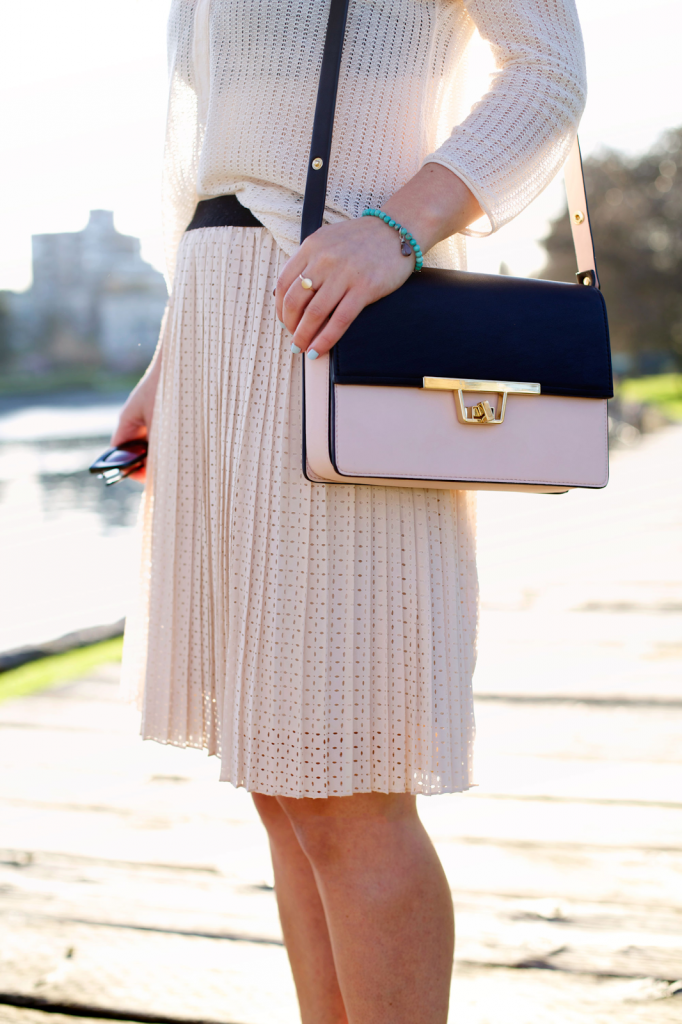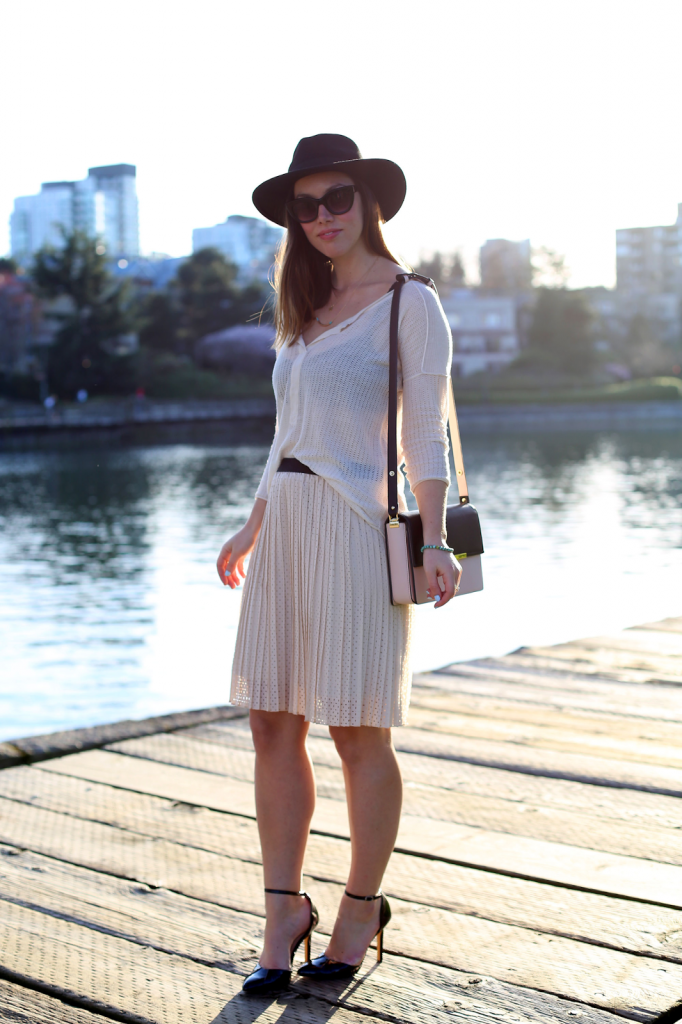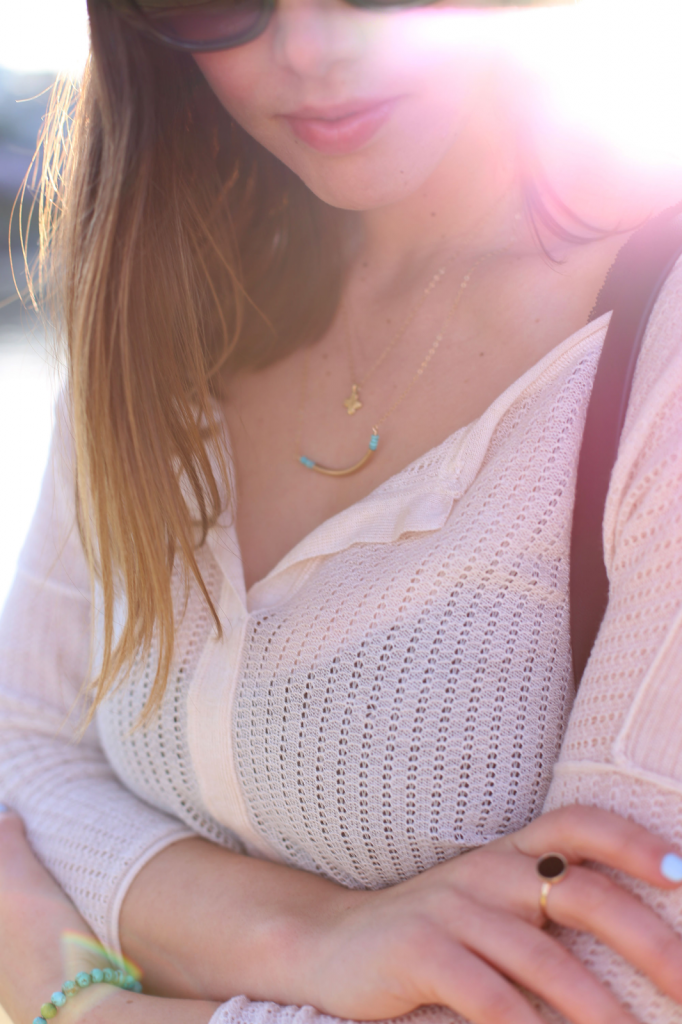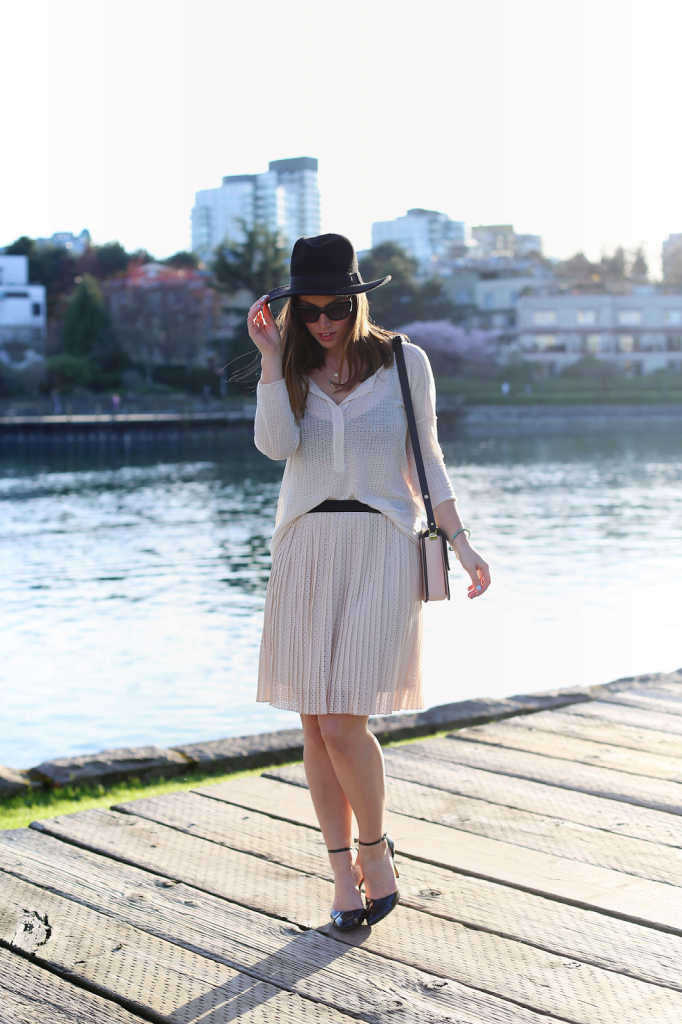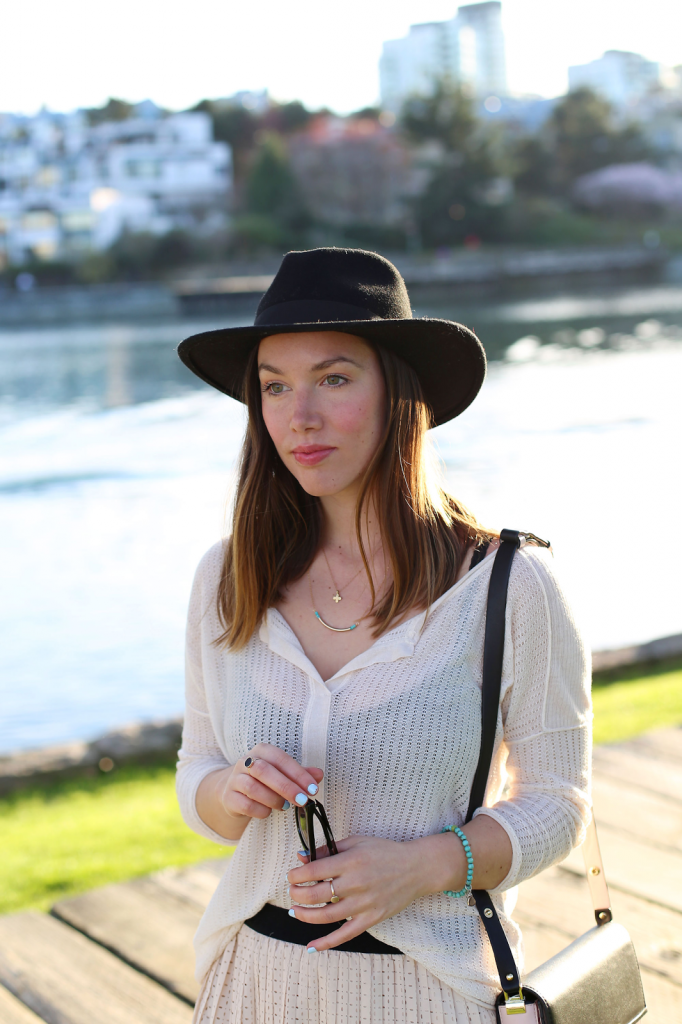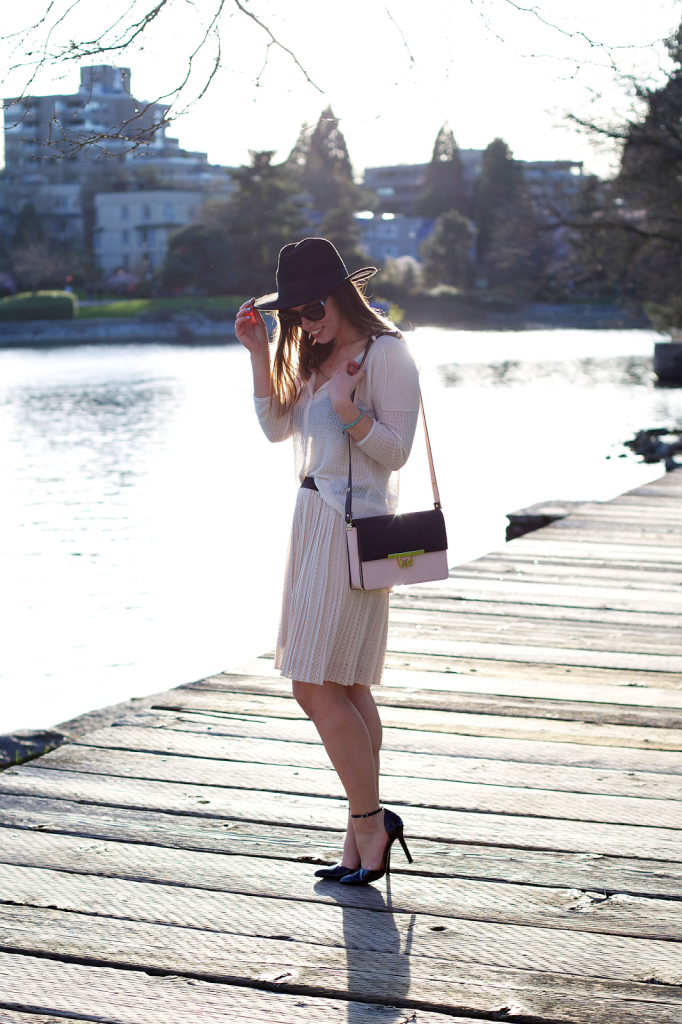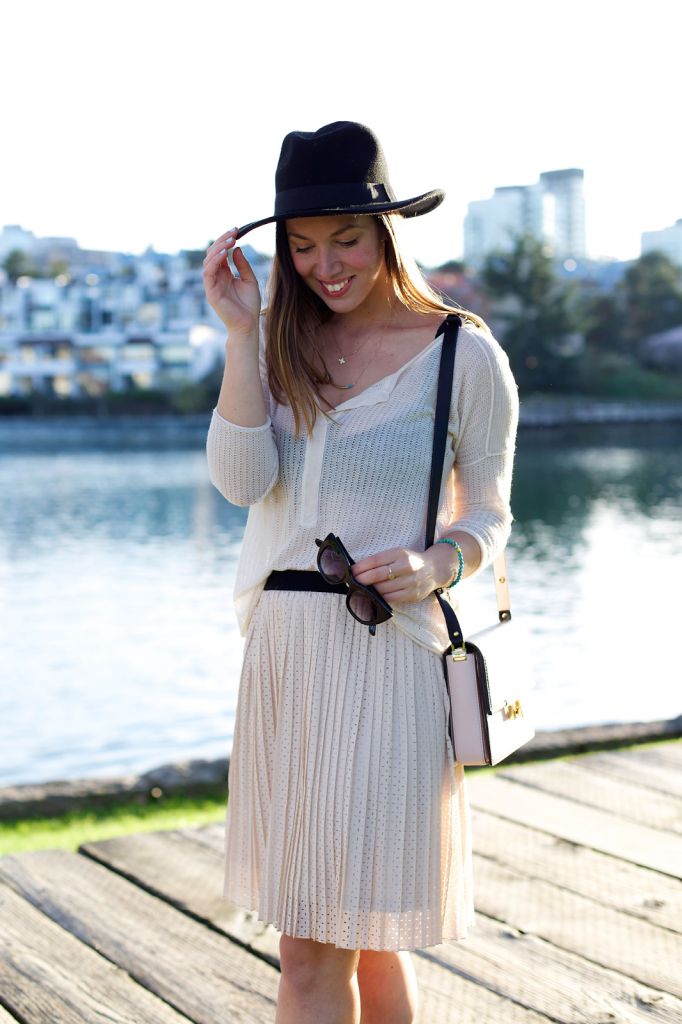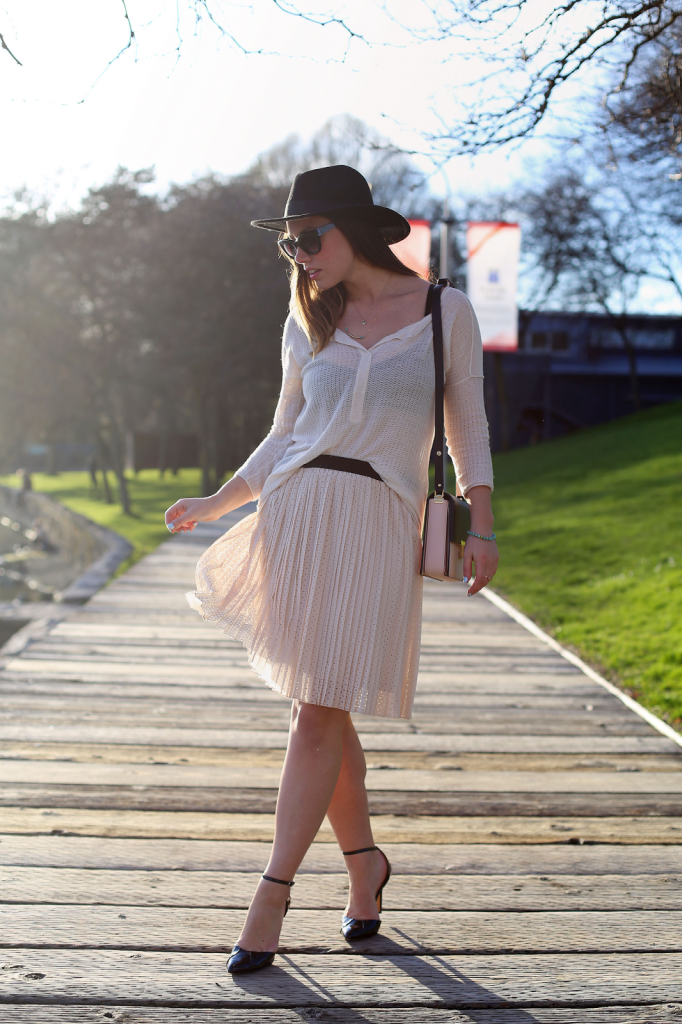 I don't know if there's a colour combo I love more than blush pink and ink black. To me, it's the perfect balance between girly sweetness and edgy strength. I never feel completely like myself when I'm fully on either camp (if I'm too femme, I usually mess up my hair or throw on a huge sweater, but if I'm too edgy, I'll find myself reaching for a pink lipstick or delicate heels), so having an effortless colour combo like this one to rely on helps me navigate a quick spring look so much more easily.
Even in a more girly look, I'm all about slouchy layers and embracing the sheerness of the sweater, giving a more lived-in feel to the whole look. It was the perfect thing to wear to Granville Island last night for a last minute but beautifully warm and sunny grocery run.
Oh and speaking of beautiful spring days, happy April 1st! So excited to get into the swing of my birthday month, officially on the 9 day countdown WOOOOO!!! I'm slowly getting older and older.
Hope you all have an amazing April Fool's Day, but try to keep the pranks to a non-traumatic level…i.e. not like that time I hilariously left a voicemail for my parents while at university telling them I got into a major bar fight the night before, broke someone's jaw and was getting sued. They did not find that funny, particularly after they frantically tried calling me for three hours to see if they could arrange legal counsel for me while I watched Diners, Drive-Ins and Dives with my boyfriend in the living room, blissfully unaware of my phone silently buzzing away in Matt's bedroom as I was entranced by Guy Fieri's beautiful orange face and spiky bleached hair. Oh, 21-year-old Alex…you freakish young lady with a disturbingly twisted sense of what makes for a good April Fool's joke (sorry again Mum and Dad!!).