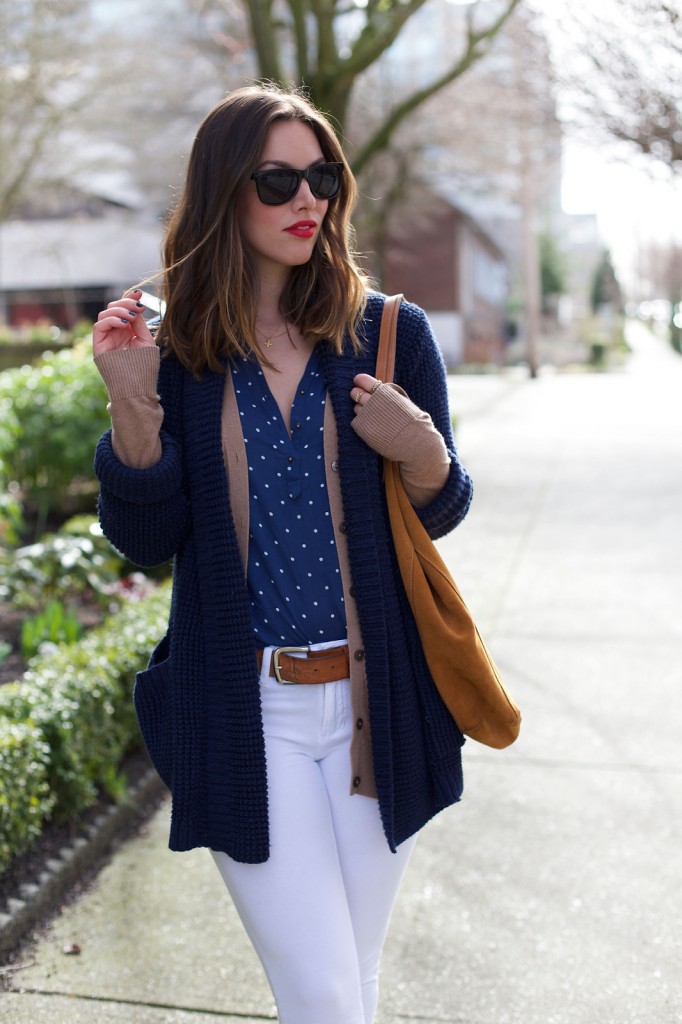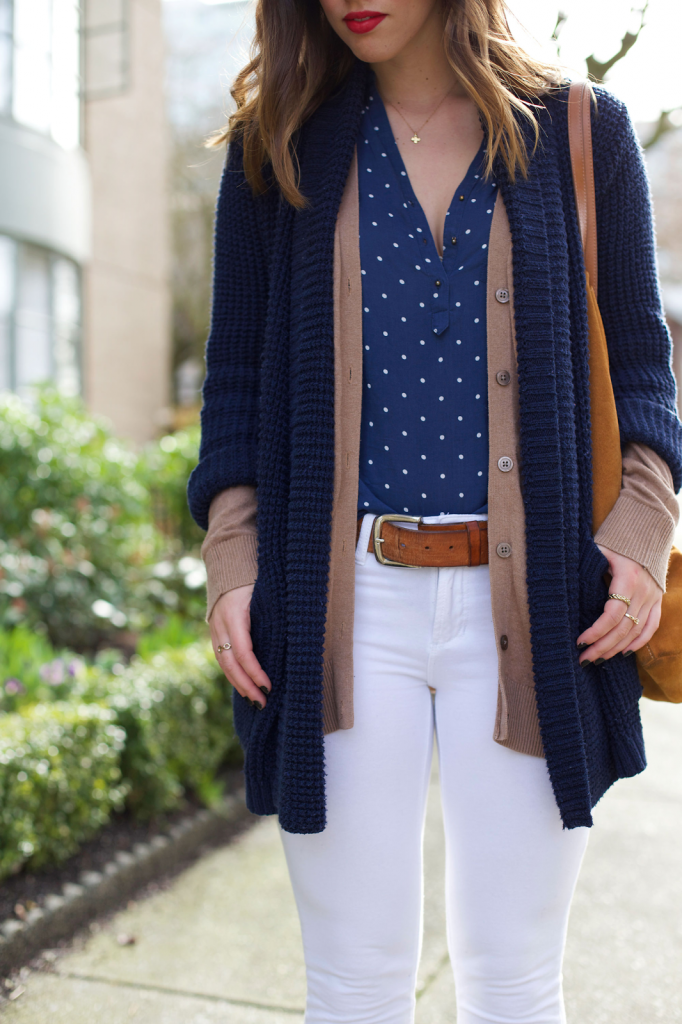 Zara blouse, Joe Fresh skinnies, cardigan c/o Old Navy, Old Navy sweater,
Excuse the corny title, but it really and truly is beginning to feel like spring and I could not be more ecstatic about it (and you know…I'm stepping in these pictures). While it's still too cold to properly dress for spring yet, throwing one spring piece or two into the mix is definitely finally doable! Nothing brings as much freshness or brightness as white, while throwing on layered sweaters and femme prints helps anchor the whole look. A couple more examples of transition dressing
here
,
here
and
here
!
Speaking of spring, I'm excited to start another fresh new beginning:
Marie Forleo's B-School
! It's definitely going to be a bit of a challenge to fit in studying on top of everything else but I am really excited for the 8-week program – I've heard such incredible things and I'm really looking forward to learning lots and applying it to my work. Have any of you taken the program or know someone who has? Let me know!