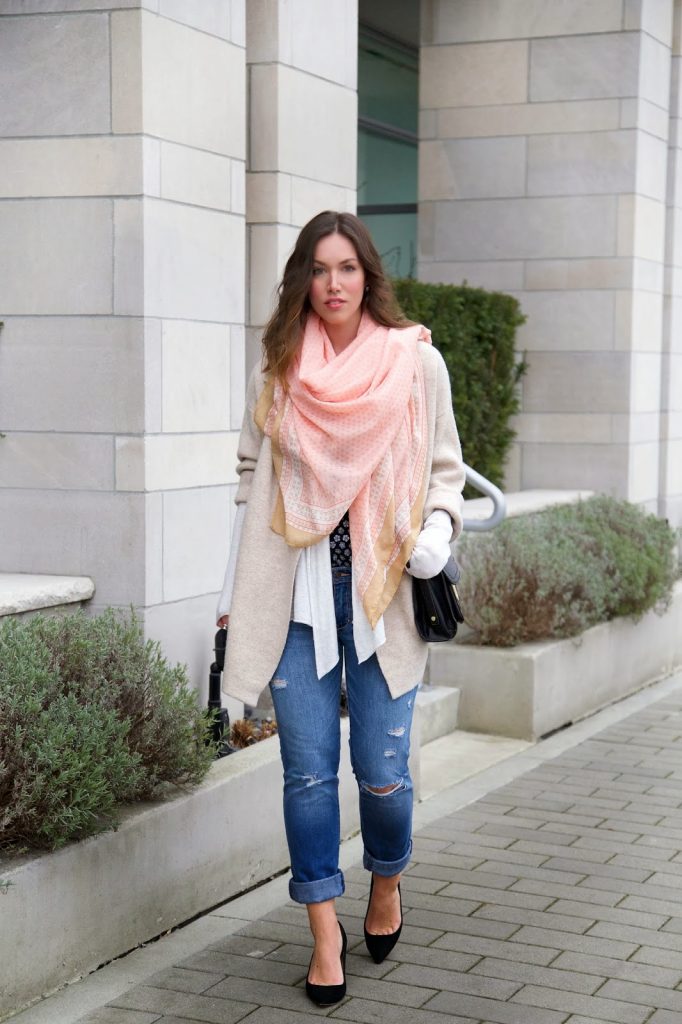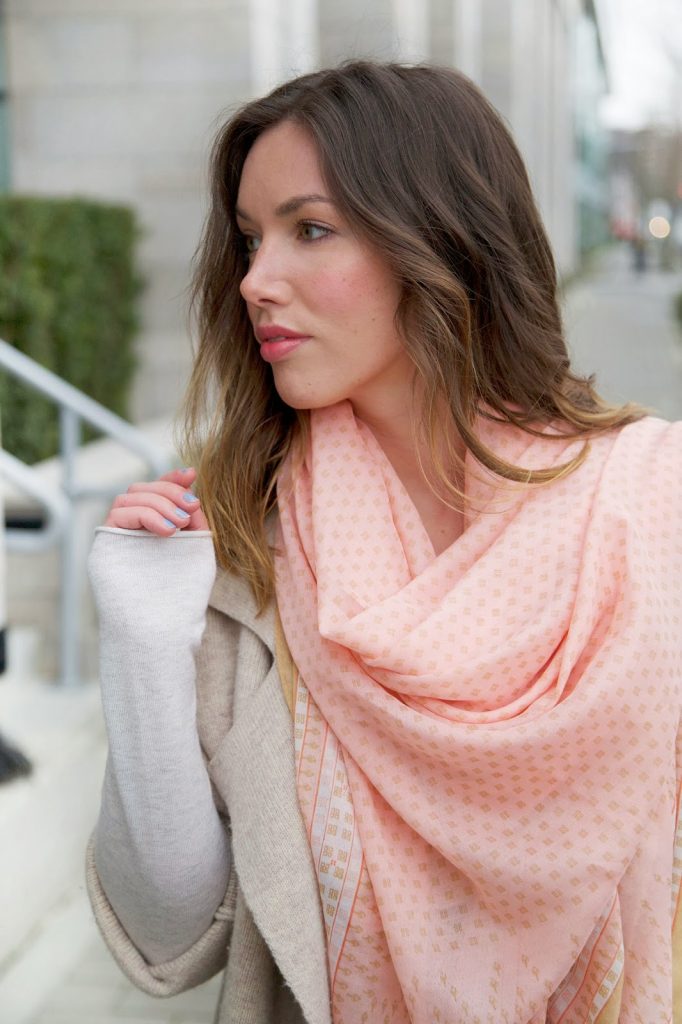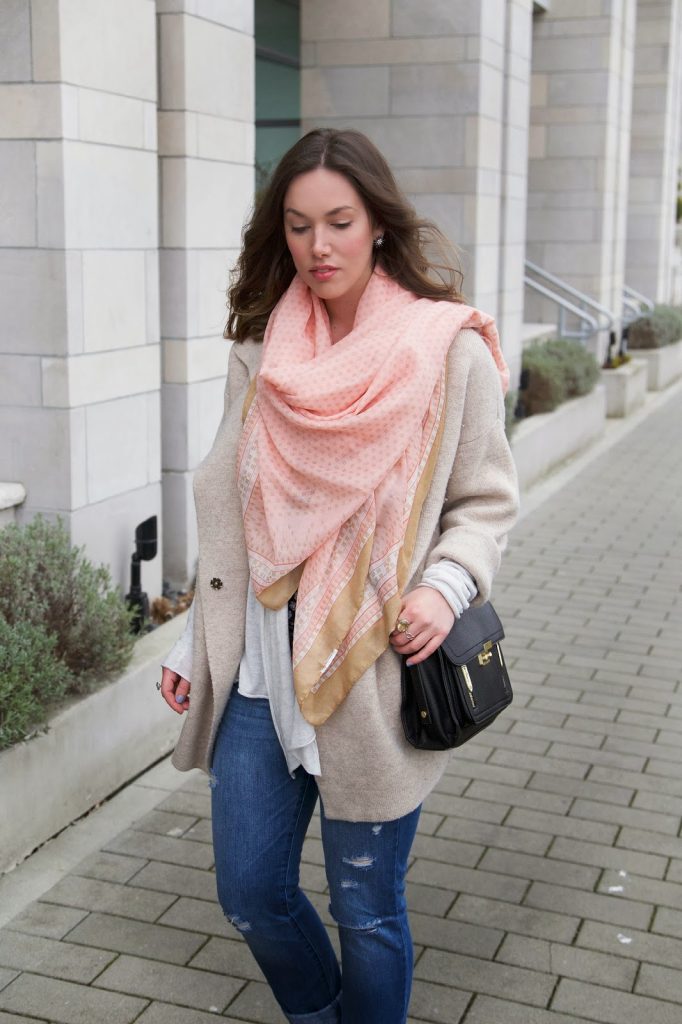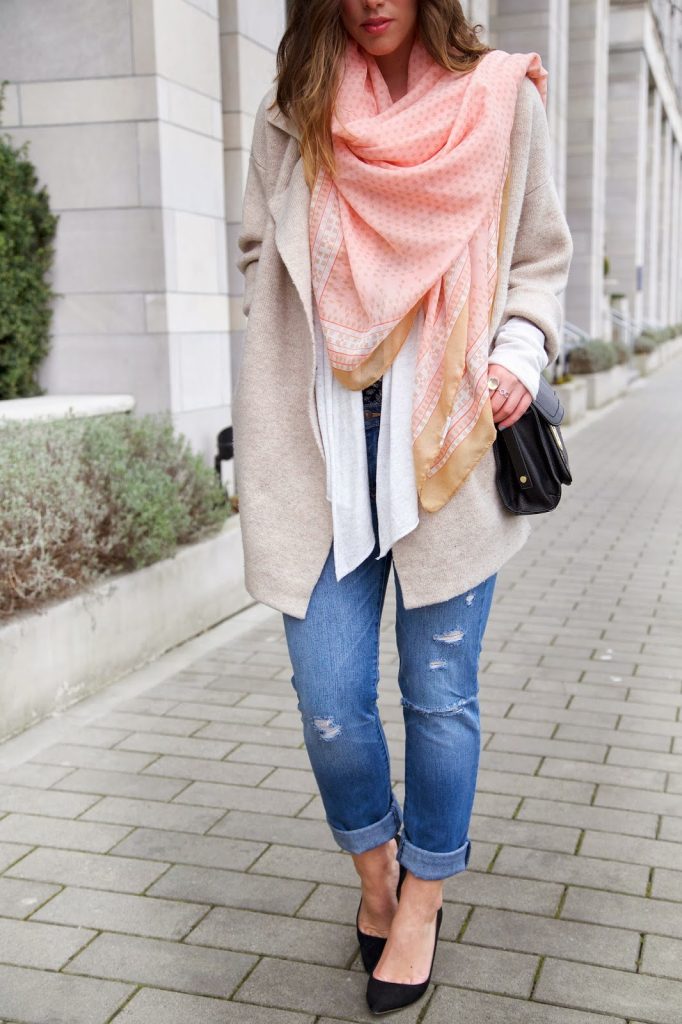 Given that it snowed randomly over the weekend (very, very bizarre for Vancouver in March!) I felt more compelled than ever to bring a touch of spring into this outfit. This peach-toned scarf doesn't get out that much during the winter (as a perpetually cold person, most of my go-to's are heavy wool or knits), but I'm so glad I dug it up this weekend. It definitely gave a much-needed lift and softness to my cozy layered look.
While I am dying for spring to finally come full-force, I have to admit I was kind of relieved it was gross out this weekend. As some of you noted last week when I mentioned I'd gotten run down and had the flu, I was in desperate need of "nothing" time, and finally got it in spades this weekend. Matt and I just relaxed, going for walks around our hood, sleeping in, watching Harry Potter on repeat and catching the Oscars last night!
Speaking of the Oscars, can we all just agree that
Lupita Nyong'o
is without a doubt best dressed last night? Her custom Prada dress was such a dream, it will undoubtedly go down as one of the most beautiful dresses in Oscars history. Who were your favourites last night?