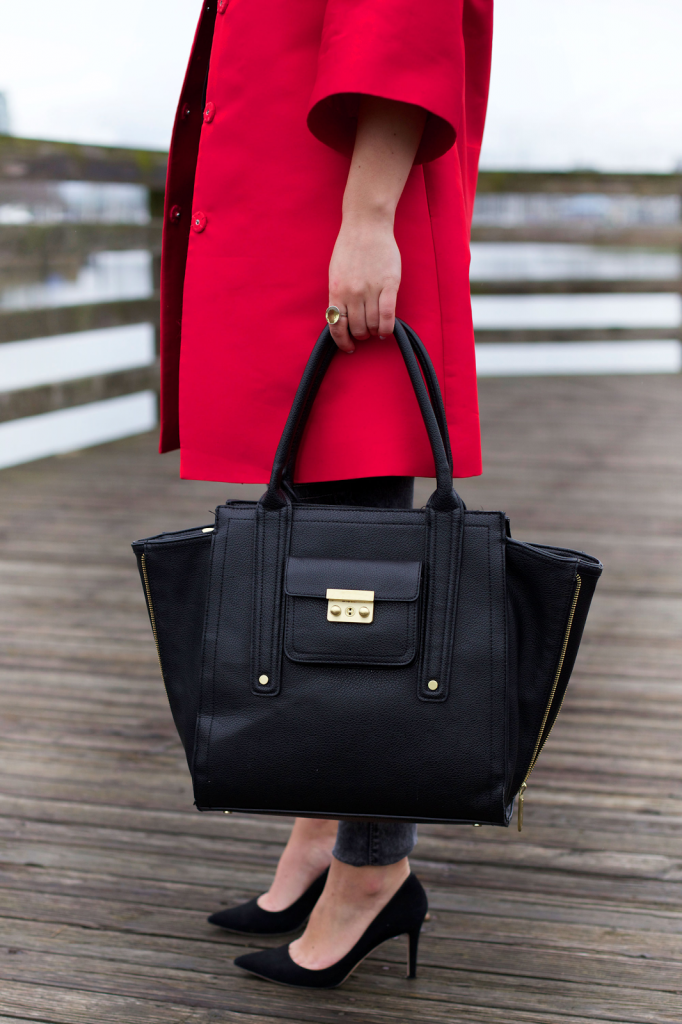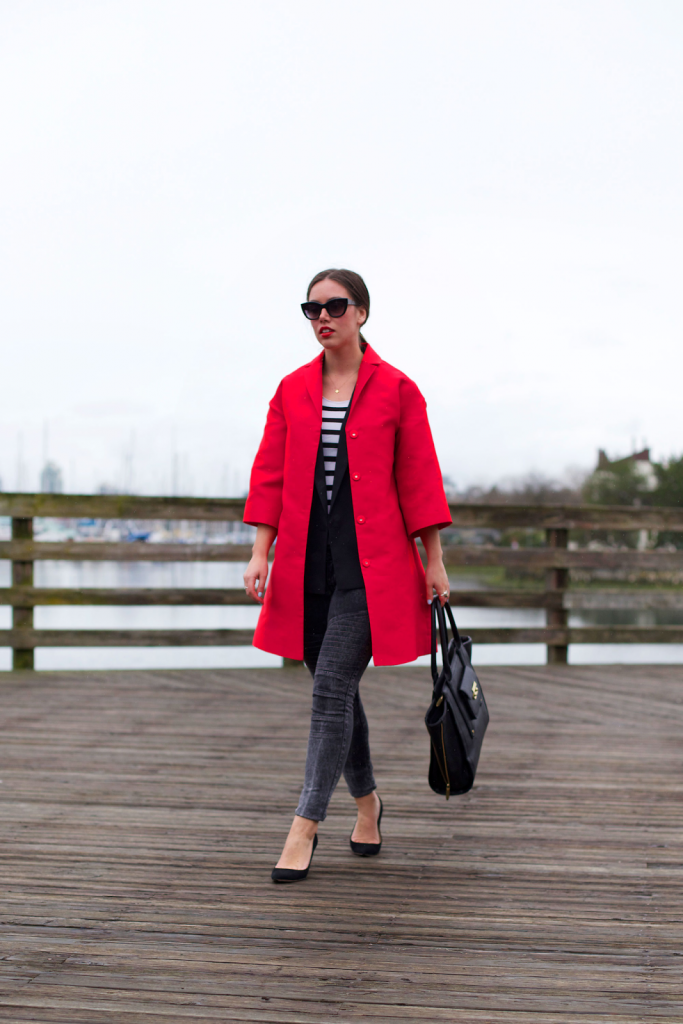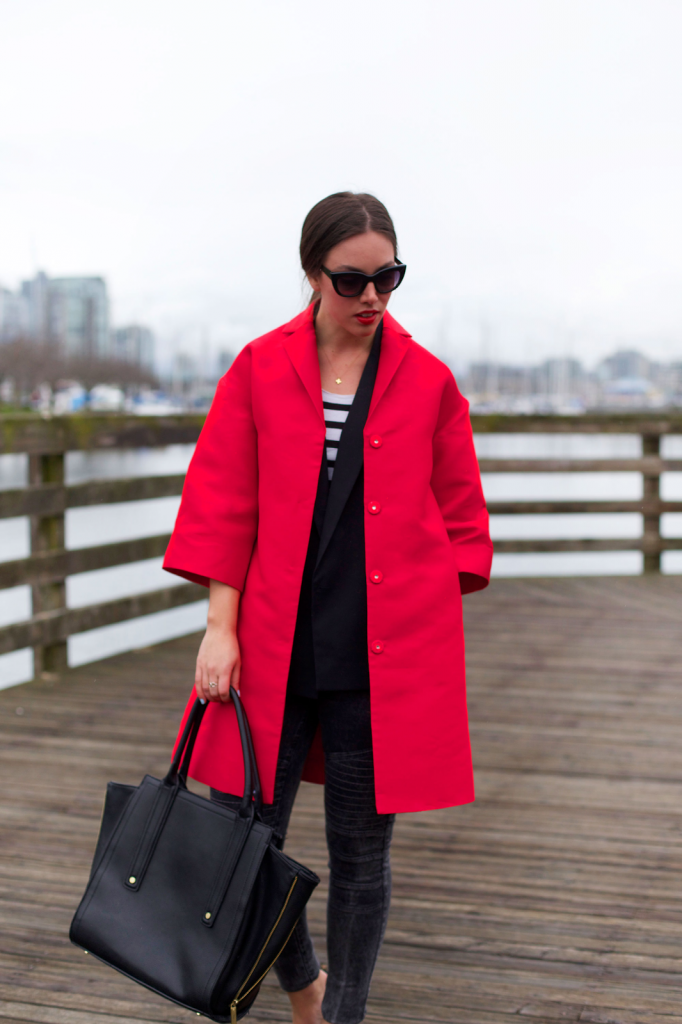 Can you tell I'm having a bit of an infatuation with red lately, particularly any of
424 Fifth
's incredible cherry red offerings?
Last week
was all about this skirt, and now this week this standout satin topper is the one grabbing all the attention.
Red is such a powerful colour, and one I've always loved and identified with. As an Aries
and self-admitted hothead, the fiery tone has always just suited me regardless of my colouring…thankfully, it also seems to be a good go-to for me colour-wise, though like lipstick, there's definitely a shade of red for everybody. I'm particularly drawn to this high-impact cherry red, which is why both
last week
and this week were all about letting the red pieces take centre stage and keeping the rest of the look subdued.
A menswear-inspired vest helps temper the stripes and gives a tomboy, layered vibe to the whole look, while my edgier moto skinnies help give a bit of a tougher vibe to the outfit. Simple black accessories, dainty jewelry and you're done! A high-impact look that doesn't sacrifice any wearability.
So excited to head into
424 Fifth
at the Bay again soon to see what their latest delivery is – I could honestly wear the whole line, it's ridiculous. Such stunning pieces. You can check out and shop the whole line
here
!
Saw Red – Sublime feat. Gwen Stefani