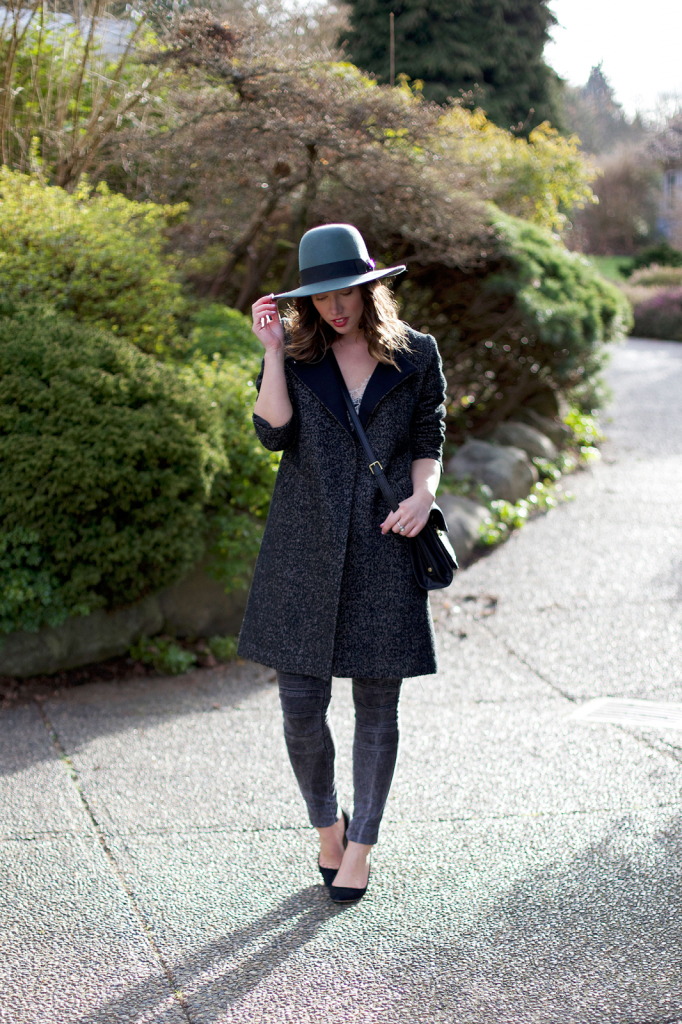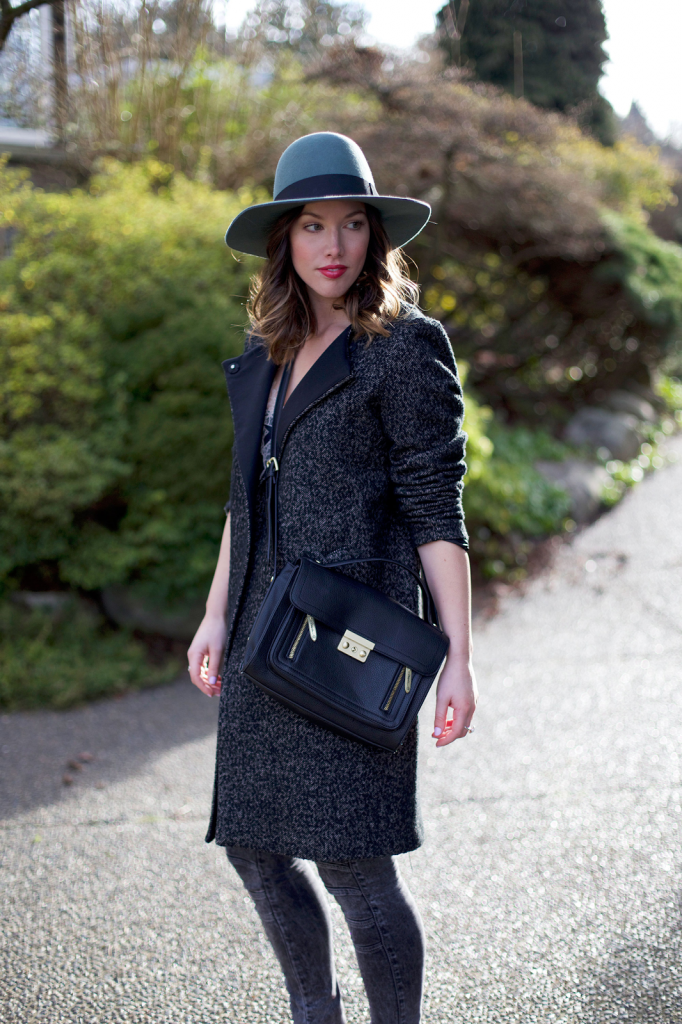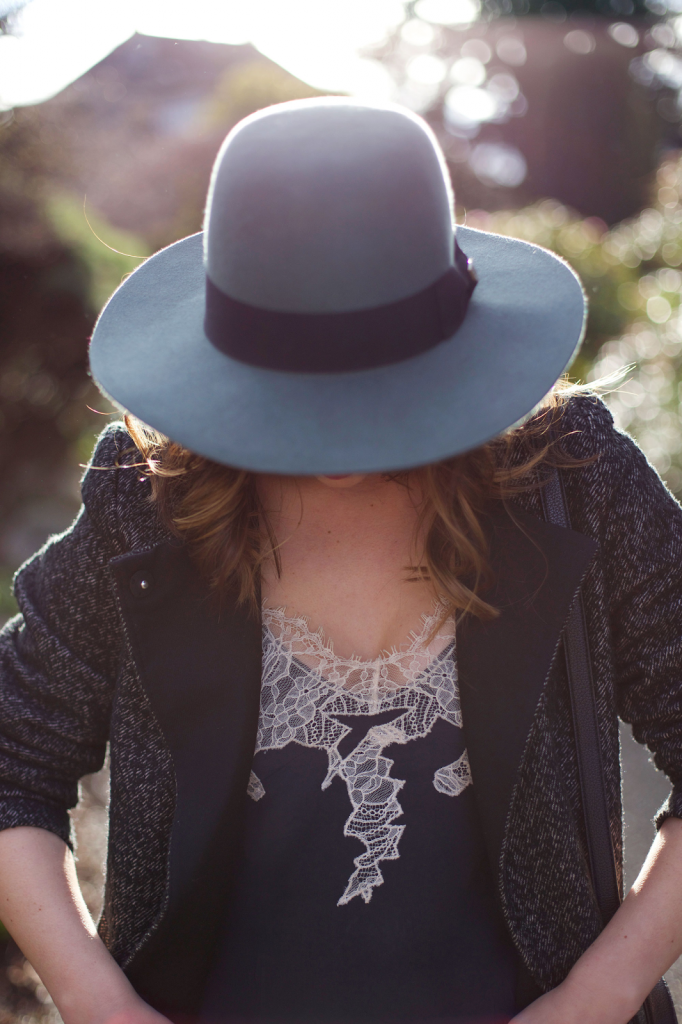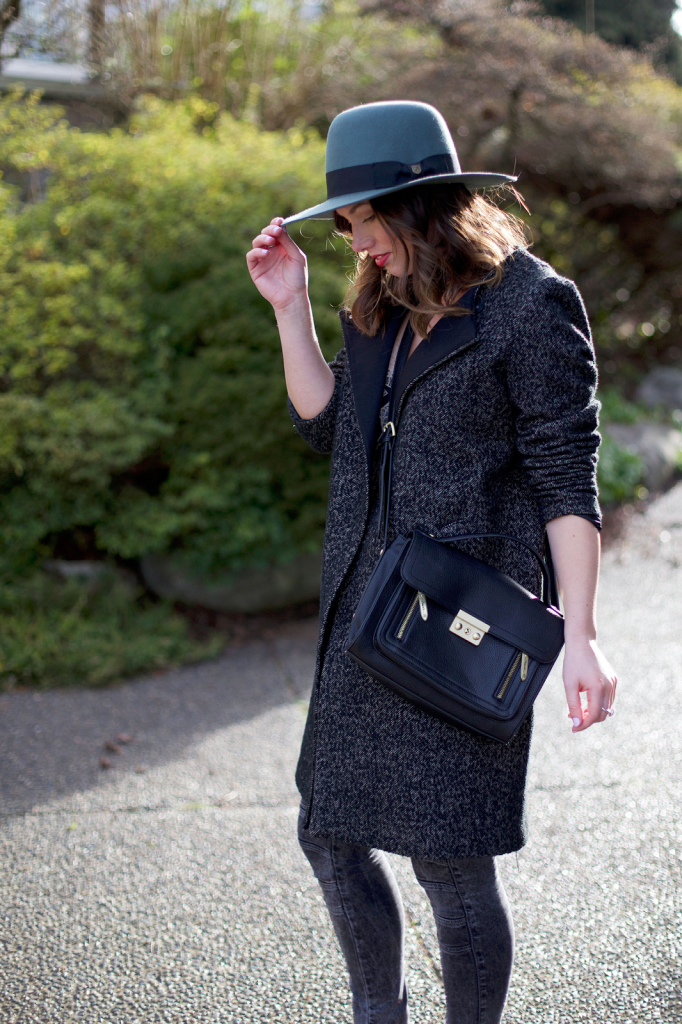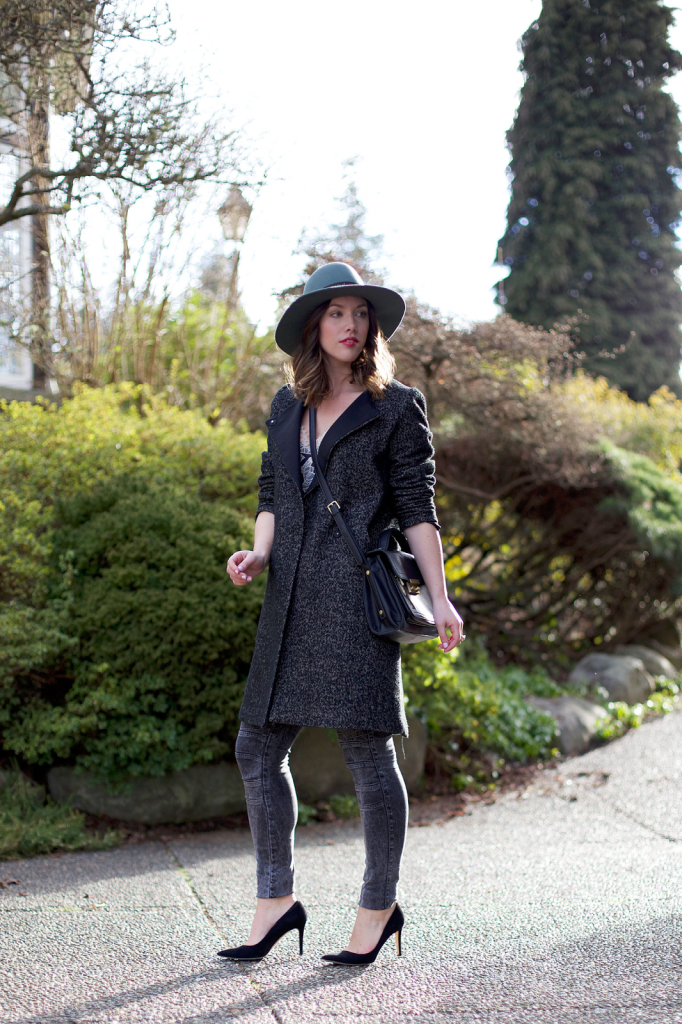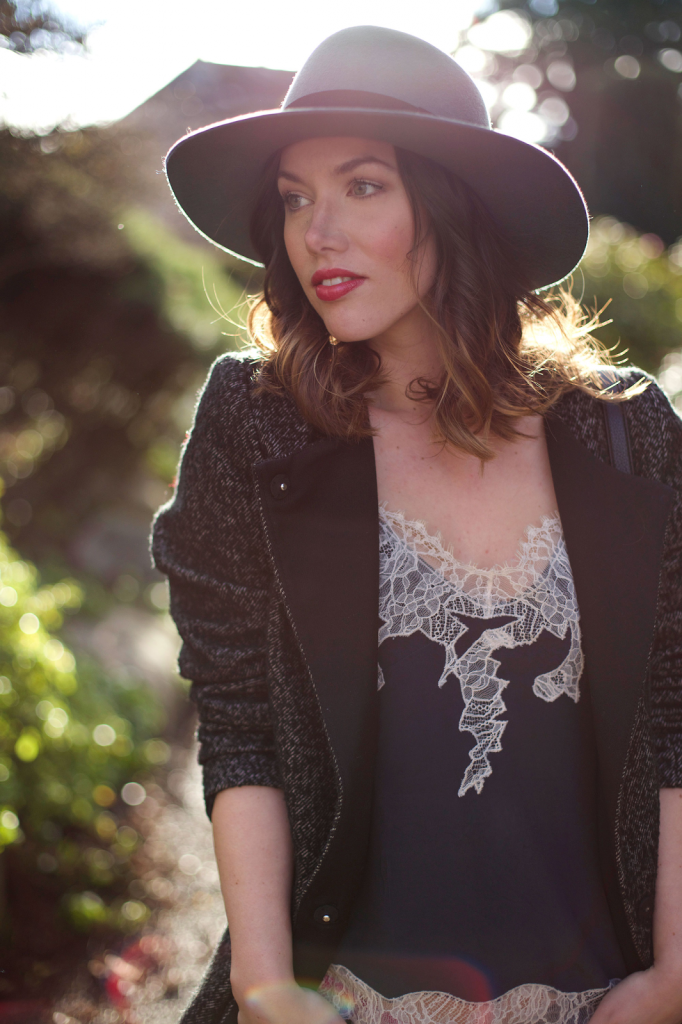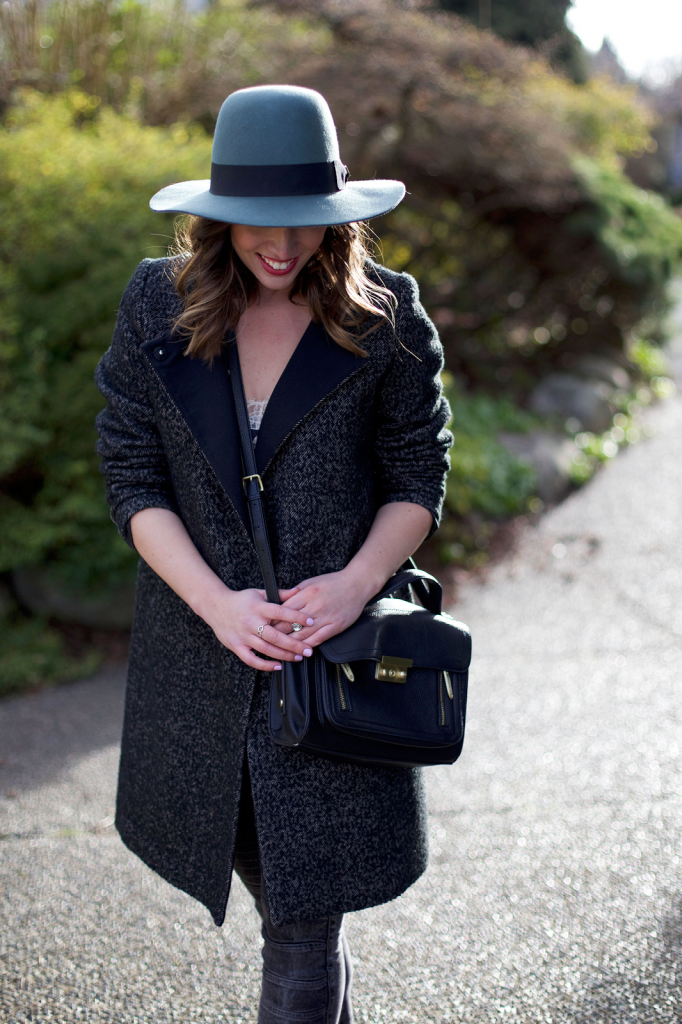 H&M coat, jeans c/o James Jeans, 3.1 Phillip Lim for Target bag (c/o),
J.Crew heels, Brixton hat, Club Monaco camisole
As much as I love a menswear-inspired look, I feel like in order for an outfit to feel true to me, I need to incorporate some sort of femme element. Something like this delicate lace and silk camisole helps to soften an otherwise tomboy-esque look, while swapping out my neutral-toned hats for a unique sage green topper also helps to give a more delicate vibe to the whole ensemble.
Speaking of femme and romantic, I can't believe it's already Valentine's Day in T-10 days! February's a packed month for me…I have some big plans, trips and other events in the works, and it all feels like it's happening so fast. Also this February? Matt and I's 6 year anniversary. Gah. So weird. Technically, we've been together for more than a 1/5th of our lives, and that freaks me out, but in a good way (I think). We're planning a little anniversary weekend getaway to Victoria, where we first started dating way back when we were on the same soccer team at UVic, so if anyone has any hotel recommendations, let me know! Happy Tuesday!