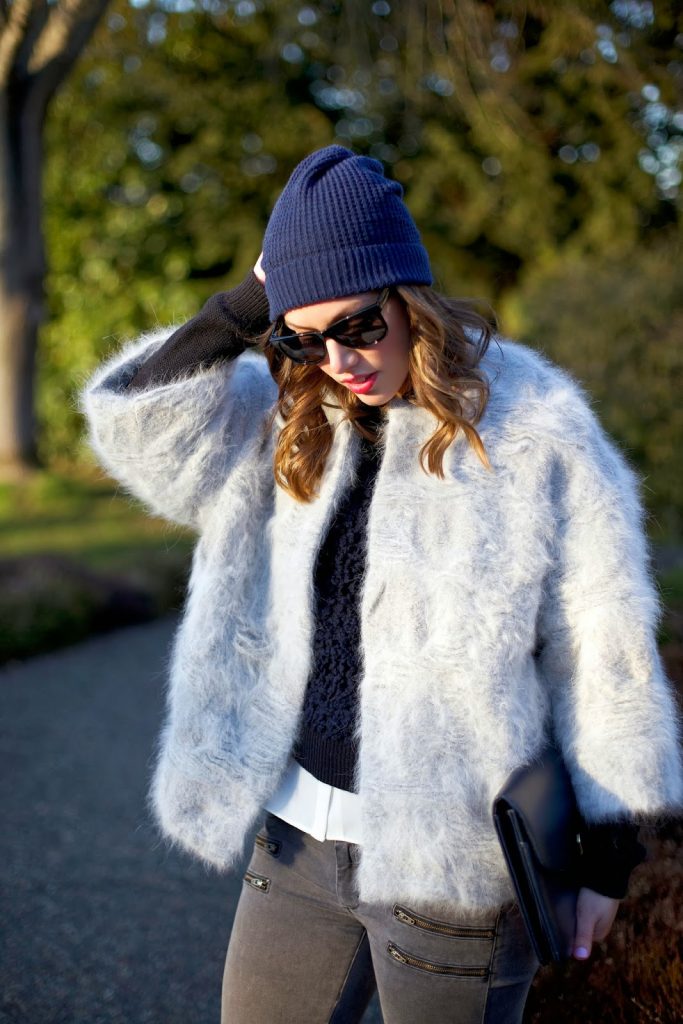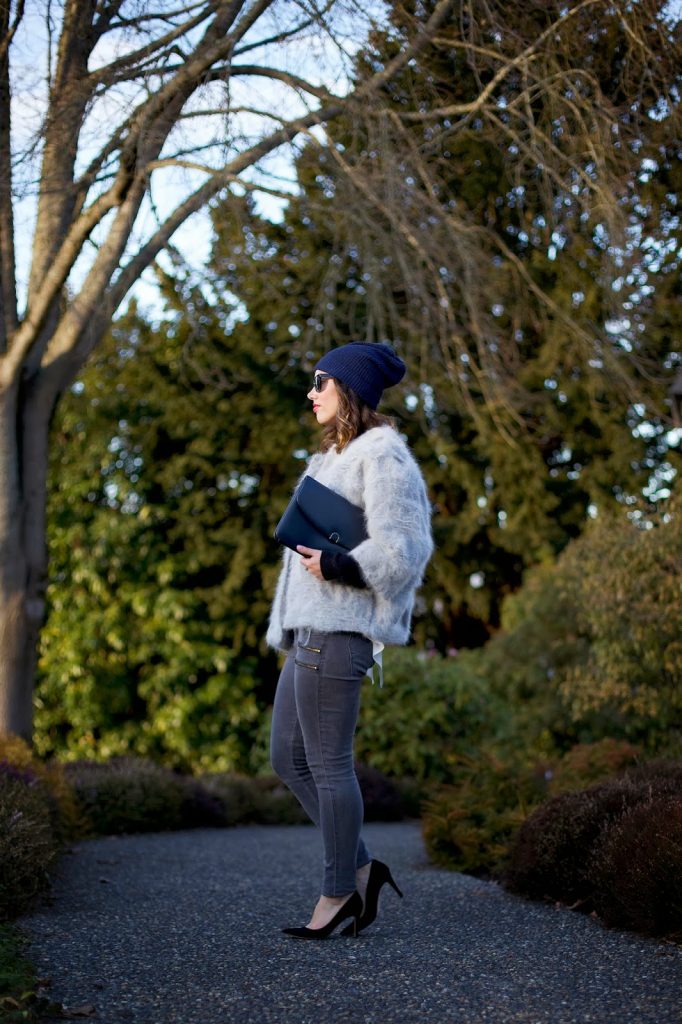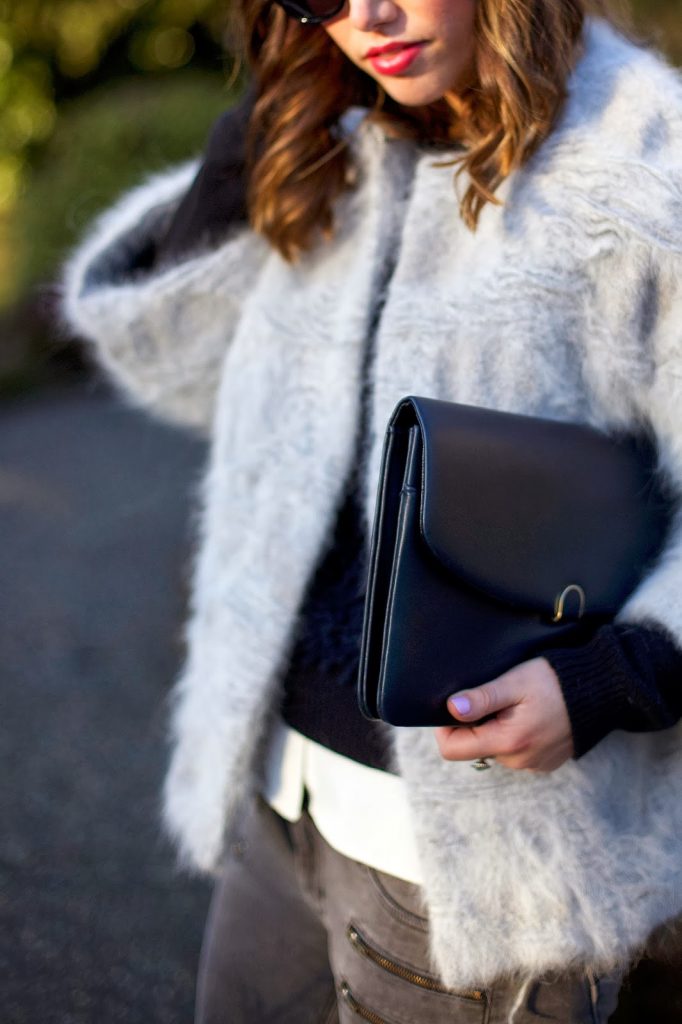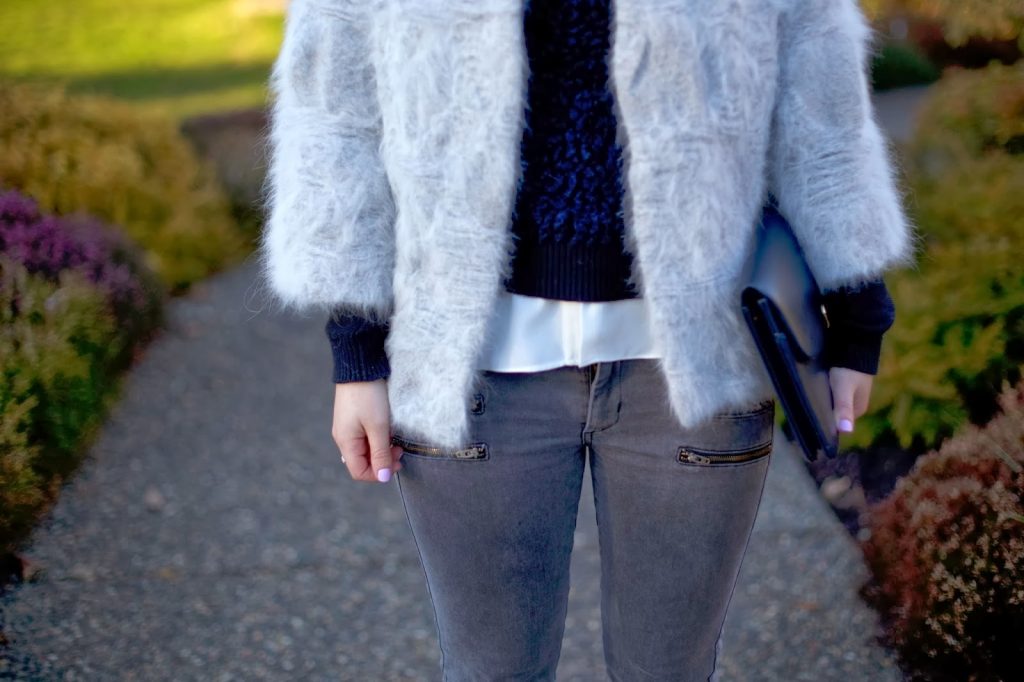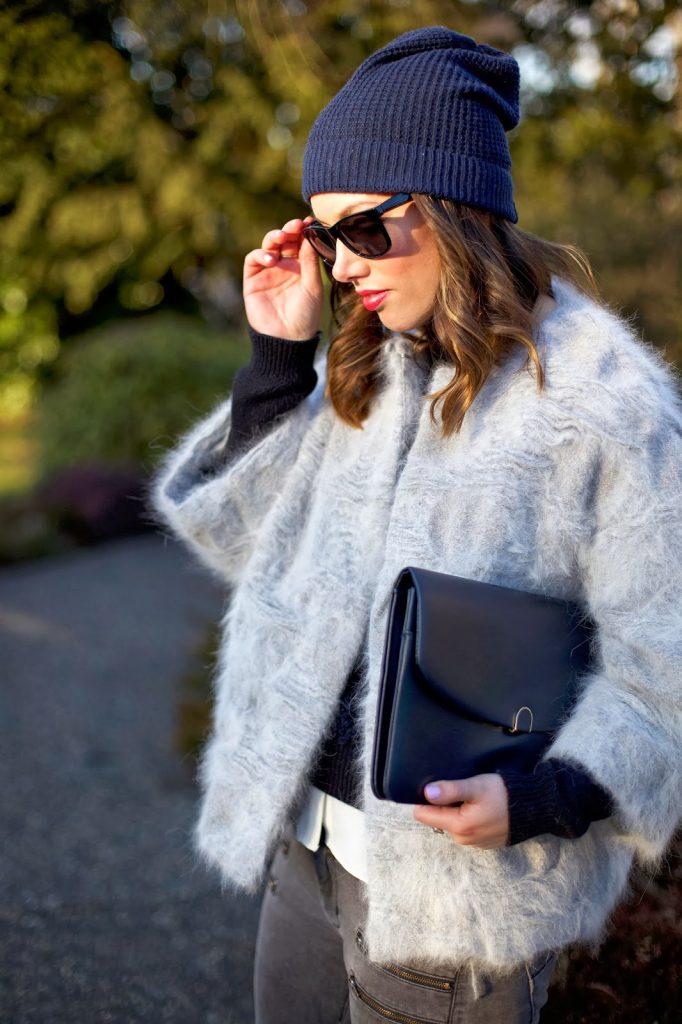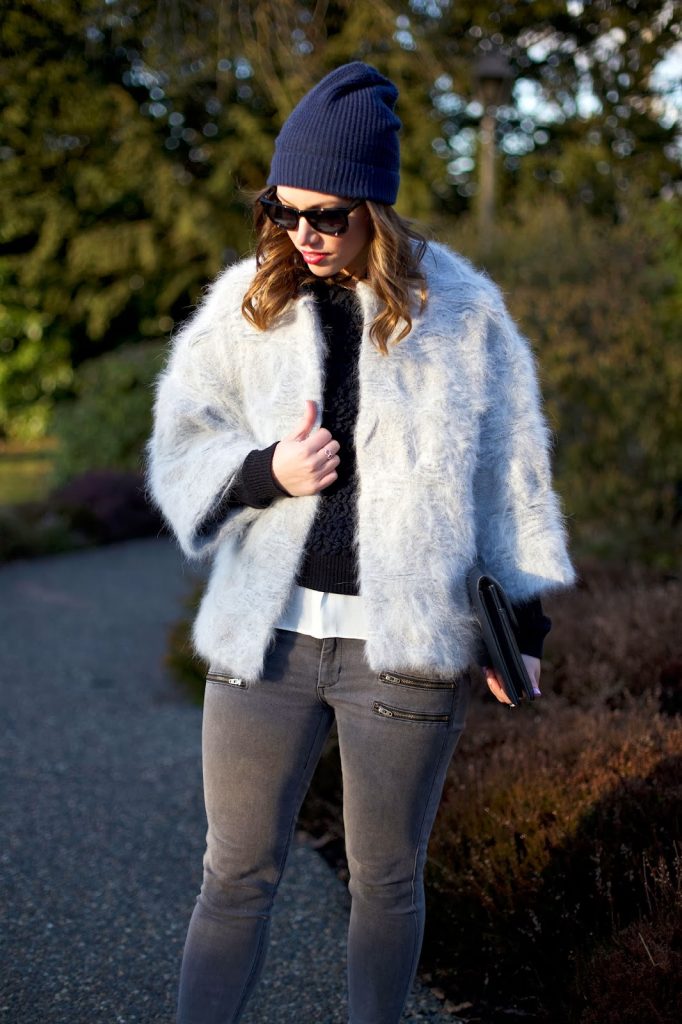 I am completely exhausted today because I decided it'd be a brilliant idea to start watching
House of Cards
at about 9PM last night…fast forward a few hours later and I'm already 1/3 of the way through the first season and completely hooked. I've always had no self-control when it comes to series binges (there was the winter of fourth year uni when I watched all six seasons of Lost in 2 months) and I'm afraid this is the beginning of a new one.
Hopefully, I can take some tips from balancing and making the most of my time from the created of my sweater + blouse combo today herself…Rachel Roy! I had the opportunity to send her some questions recently and am so excited to share her answers today! Hope you guys enjoy reading her answers as much as I enjoyed receiving them!


A Q&A With Rachel Roy


With such a packed, on-the-go schedule, how do you
(if you're able to) make time for yourself?
RR: As busy as we get, it's important to take care of yourself. If I let my body get run down, it really sets me back both as a mom and in business. I also make time to exercise and eat healthy. At times, if I feel that I am under extreme stress, I like to light incense and meditate…just take a moment and breathe.
When you were younger, where would you say your drive
came from to pursue the astounding career you now have?
My parents always instilled a good work ethic and responsibility in myself and my brother. We were taught to respect and the ability to accept and love others. When you are able to teach your children acceptance and the value of hard work, the future will be brighter for them.
Did you ever have moments along your path in which you
felt uncertain or doubtful, and if so, how did you overcome
them in order to achieve your vision?
All the time! We are human and we are the hardest on ourselves than anyone else. You know yourself at your best and at your weakest moments but the beauty of it is you have the power to choose how to feel and what to do about it. Give value to the situation, and evaluate how much time and effort you should put towards it. I love to prioritize and make lists as often as possible. So when you're feeling overwhelmed or defeated know you have the power to change it!
Of all the incredible moments you've achieved throughout
your career, are there any in particular that stand out to
you as your greatest achievements?
My greatest achievement I have to say would be when I won my CFDA award! Being recognized amongst such talented designers was such an honour.
What is the most unexpected place or person that
you've pulled style inspiration from?
You'll be surprised! The most unexpected place I have every pulled style inspiration from are men! I love looking at old vintage images of Cary Grant and his style, the old pin stripe shirts, tailored suits. I love to reinvent those looks for the modern woman.
—
And with that, I'm off for the weekend! I'll undoubtedly power through the rest of House of Cards and hope to catch up on some sleep too – hope you all have an amazing weekend, and stay away from HOC…you'll become obsessed and fritter away your weekend too!