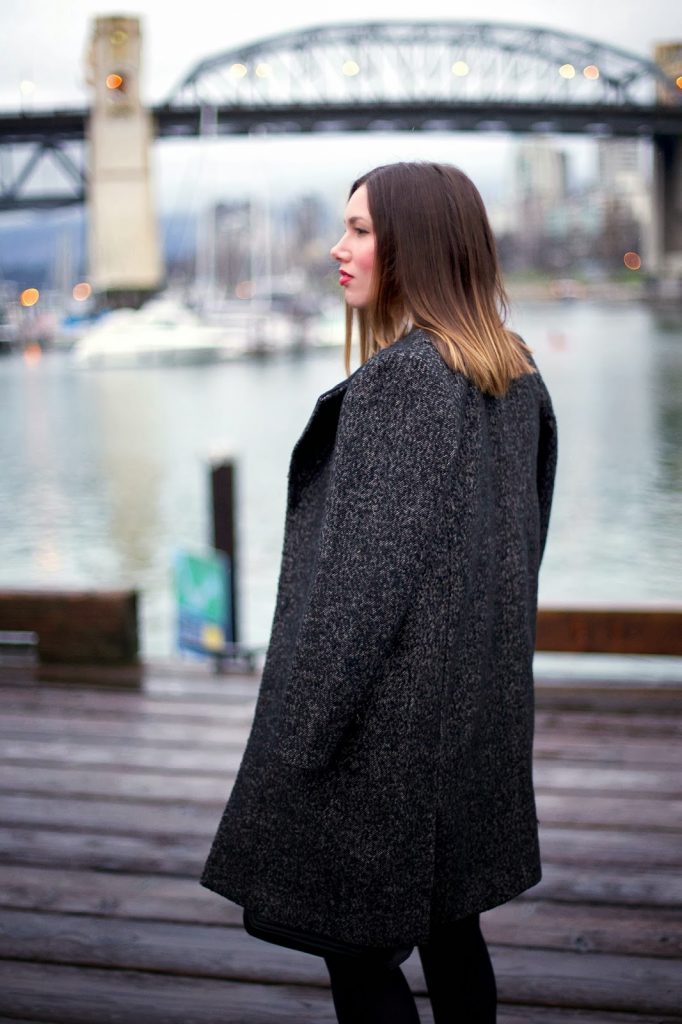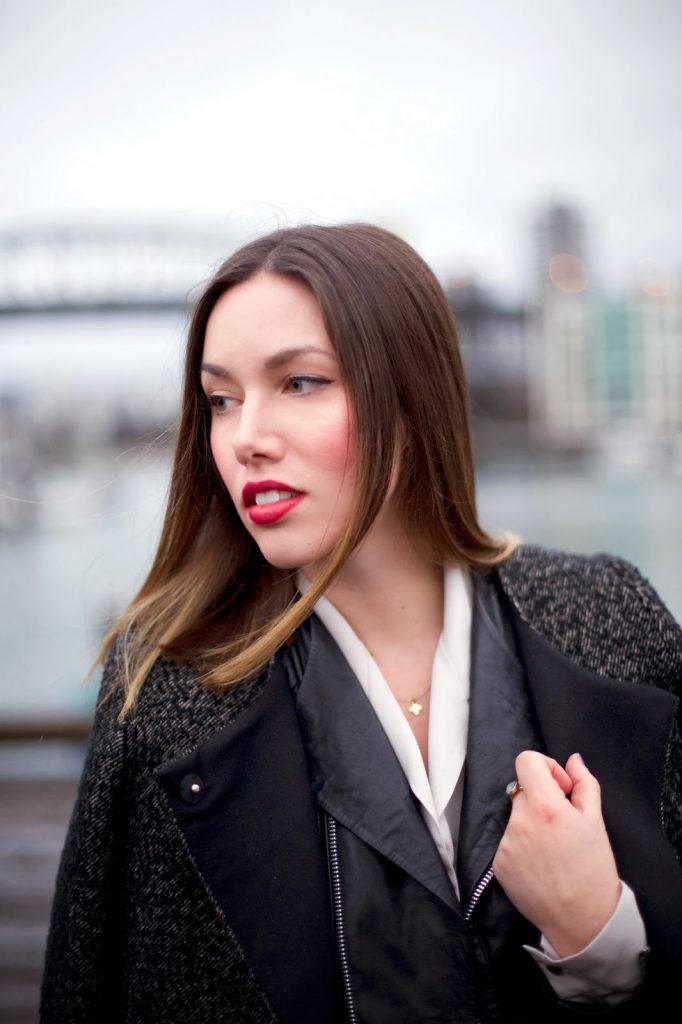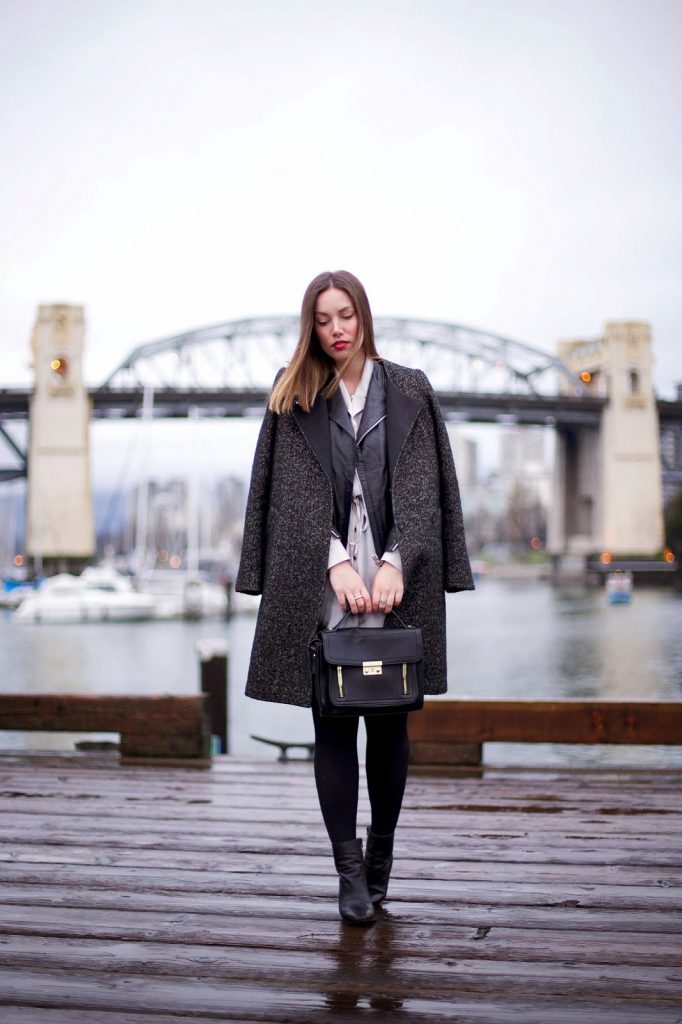 H&M coat, Walter Baker leather jacket, Obakki dress,
3.1 Phillip Lim bag for Target (c/o), Zara booties,
As you can tell in these pics, it has been oh so grey and gloomy out lately. As I'm sure any of you who work full-time office jobs can relate to, it's already slightly depressing to leave work in pitch blackness, but when the whole day is completely dark as well, well…it's less than amazing. My remedy? Go for a run, put on some ridiculous TV (who else is watching The Bachelor??) and take advantage of all the darkness by heading bed earlier. It's a bit boring but if there was ever a good time to have some regularity and focus on health/relaxation, this post-holidays cold snap would be it.
Thank God for both my go-to winter overcoat (this H&M find for FIFTY DOLLARS honestly goes with everything) and my leather jacket, which I have worn to pieces since getting it. When
FASHION Magazine
asked the
Style Panel
what we regarded as our top winter staple this week, my mind immediately snapped to this leather jacket. Worn under a roomy overcoat, it's the perfect piece to transition from a cool, layered outside look to a chic indoor style (particularly because I find I'm still cold everywhere). 110%, if you're only going to invest in a few pieces, make one of them a good leather jacket. You'll wear it to bits.
On another note, thanks so much for the sweet words on
yesterday's post
! So glad you guys all like the new 'do – I am loving it. Feels so fresh and so clean clean. Now I just need to adjust shower-wise…does anyone else get thrown off for like…a week post-cut? I keep reaching for the bottom layer to work my palm full of condition in only to clasp down on air. Looking forward to saving on shampoo and conditioner, woot!