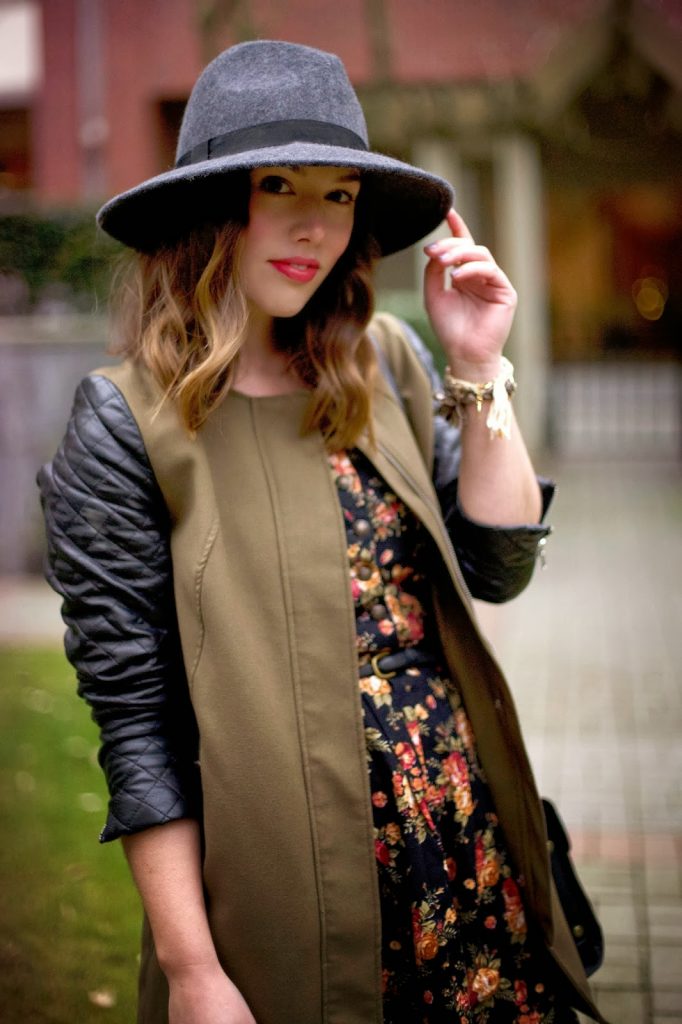 French Connection hat, dress c/o Boutique Onze, H&M coat, Zara booties,
So
speaking of
being a bit obsessed with this French Connection hat…here it is again. Whoops. This week's been a bit of a packed one, so I'm trying as best as possible to default to no-brainer style choices. Other than my favourite hat and go-to booties, my easiest style strategy to keep a look interesting (without taxing myself mentally) is to mix femme elements with tomboy pieces. As always, it's all about contrasting polar pieces to create an unexpected balance. Plus, somehow my closet seems to either be filled with tomboyish pieces or distinctly feminine things – sometimes it pays off to not have too much middle ground if you can still achieve a balance with an unbalanced wardrobe!
The next few weeks are particularly busy (all with good things though!) so I'll be really heavily relying on all my favourite auto-drive styling tricks. It's those formulaic systems that really save me when I'm stressed – balancing femme-with-tough pieces, sleek vs. bohemian or just replicating Françoise Hardy's outfits, which always works. I was asked quite a few times in my
Blogging 101
survey (which you can still
fill out here
if you have questions!) how I stay inspired – while I definitely flip through
Pinterest
to source inspiration, it's these little parameters I stick to that help with styling more than anything! Do you guys have any go-to formulas for pulling together a look you feel good in?
On another note, as we check out for the weekend, don't forget to get your entry in for this week's
Sole Society giveaway
! Contest ends Sunday so don't let the weekend blow by without entering! Happy weekend everyone 🙂