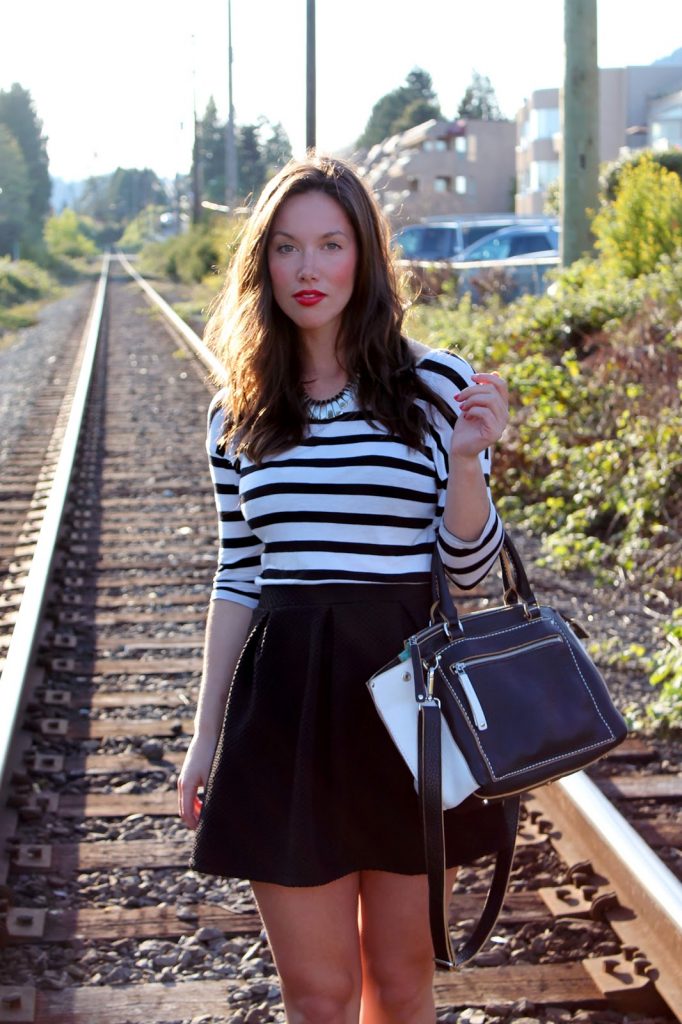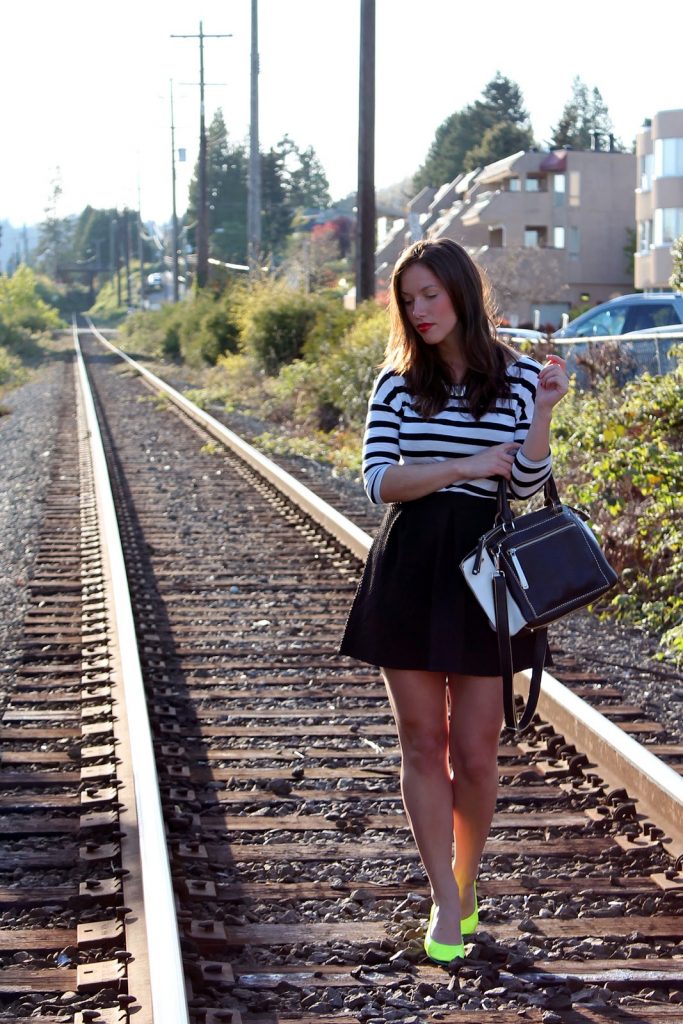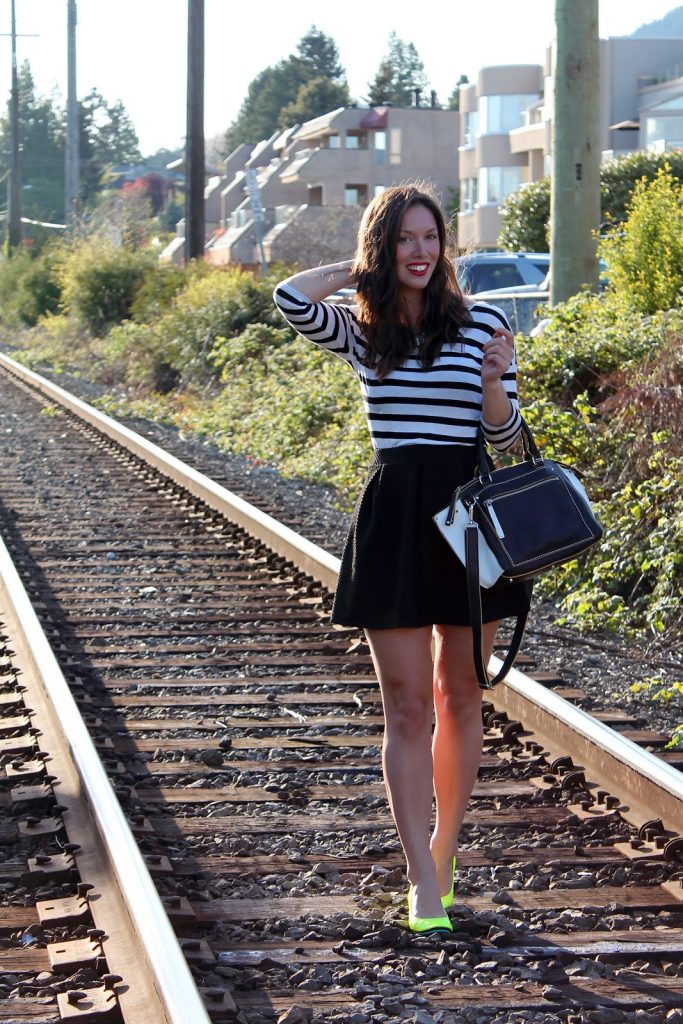 Black and white and a little bit striped…with just a hint of neon! I actually wasn't intending to work these flats into this outfit at all but as I was about to step out the door in my favourite new pair of black heels, it all just felt a little too classic. While any of you who have read my blog for awhile know I definitely lean more towards the classic side of things, I still feel like there always needs to be that little jolt of the unexpected to really make a look feel whole.
Speaking of the unexpected, this might be the most shit-fashion-girls-say type of thing to say, but I think I am officially/definitely going short (hair-wise, that is). After soliciting advice/opinions from everyone for about a month or so (thanks for putting up with me for those of you who follow me on
Instagram
,
Twitter
and
Facebook
), I feel like I'm finally comfortable enough to go there. As decisive as I can be in some aspects of my life, I've had so many horrendous experiences hair-wise that I really have some huge fears when it comes to mixing up things with the mane.
What was the bravest or most unexpected thing you've ever done appearance-wise?