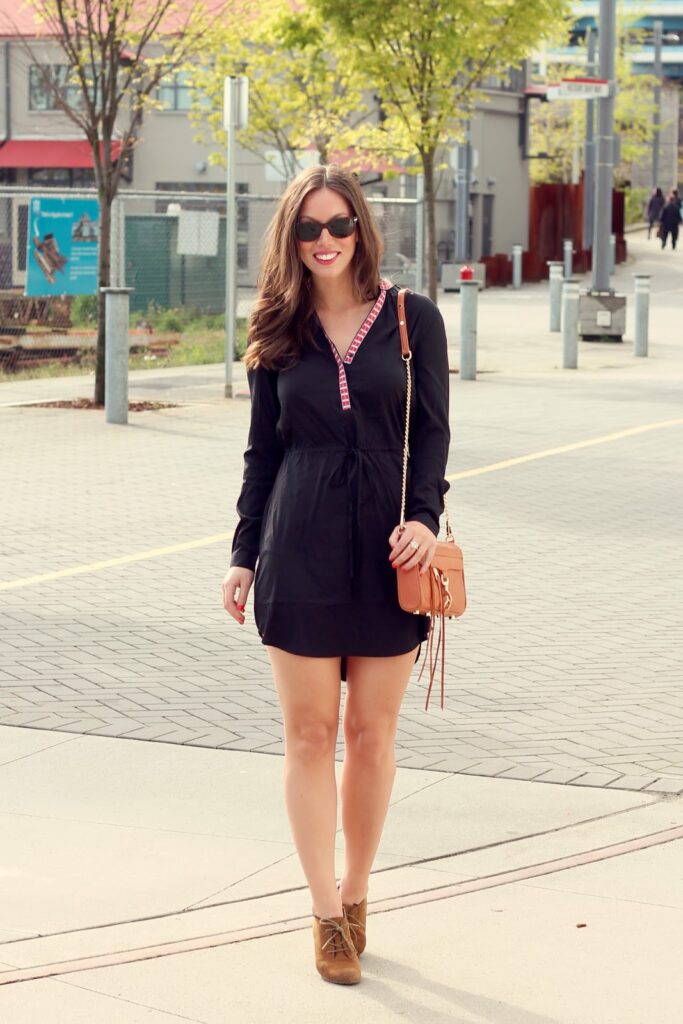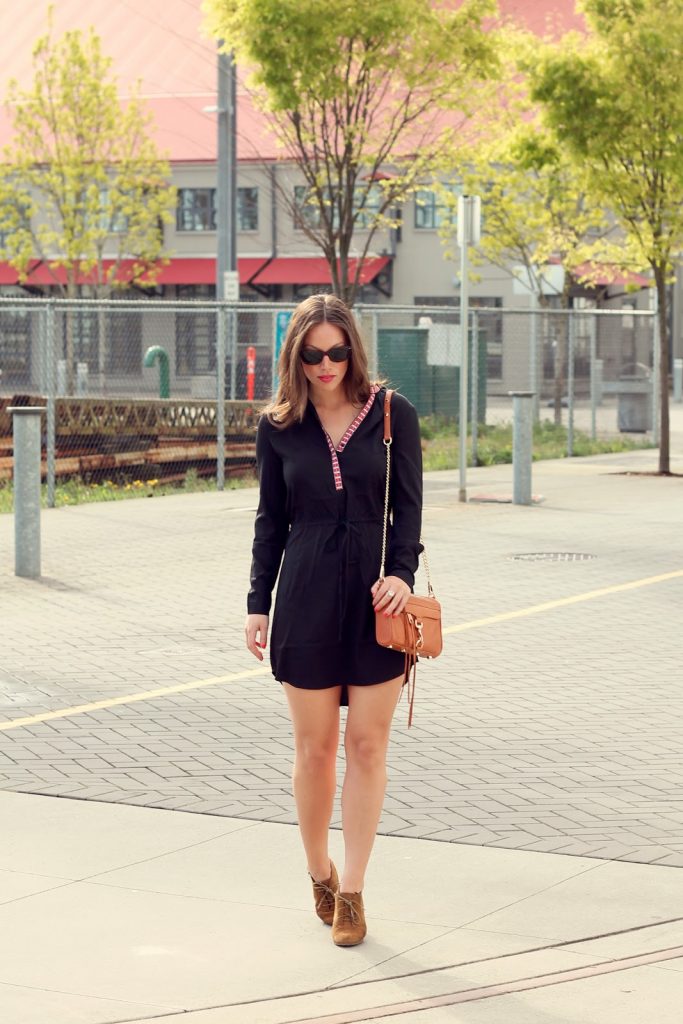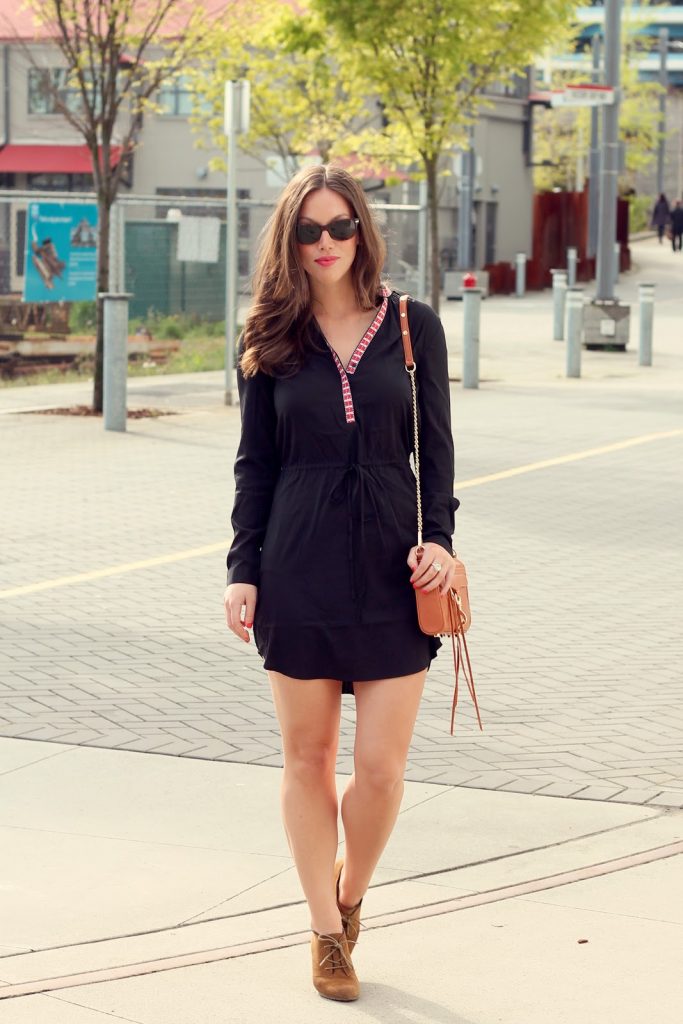 H&M dress, Rebecca Minkoff bag, Coach studs, Sam Edelman wedges,
Remember how I
mentioned recently
that I have this odd, specific-to-my-wardrobe phenomenon in which any slight inkling for a particular style or piece snowballs into a full-on obsession? For awhile now, I've been acutely aware of how few basics I have in my closet. I'm lucky that my job is more about being fashion-forward and comfortable than "office-friendly," but I still definitely feel the need to wear more basic yet elegant classics now more than ever.
Since realizing this a month or so ago, I've been on a rampage…now I have a complete overabundance of basics. It's getting ridiculous actually.
Anyway, I bought this dress with the intention of making it a good every day office piece but it's way too short (I usually don't bother trying on in-store, bad habit). It will, however, be the perfect dress for weekending all summer! It also fills the void in my closet for black pieces – seriously need to get on the "black goes with everything" train at some point or another because I'm seriously concerned that I'm a freak of nature. Isn't it weird that it feels unnatural when I wear it?
Anyway, I hope you all have the most amazing weekend! I'm going to my friend Nashlyn's album release party tonight – excited! Her band's Emberfield, check them out!