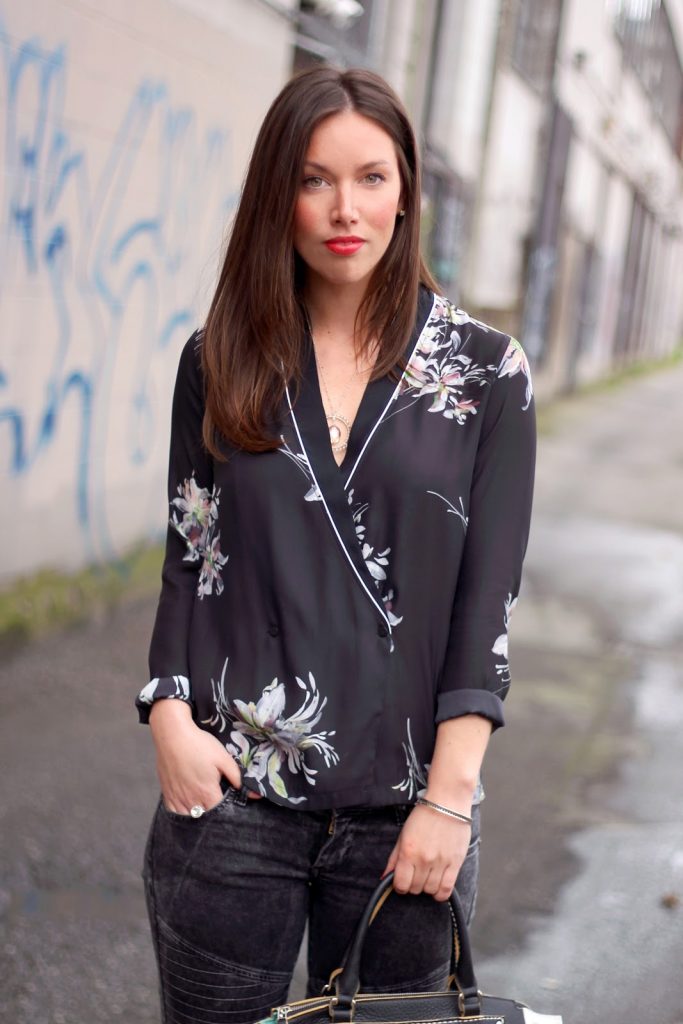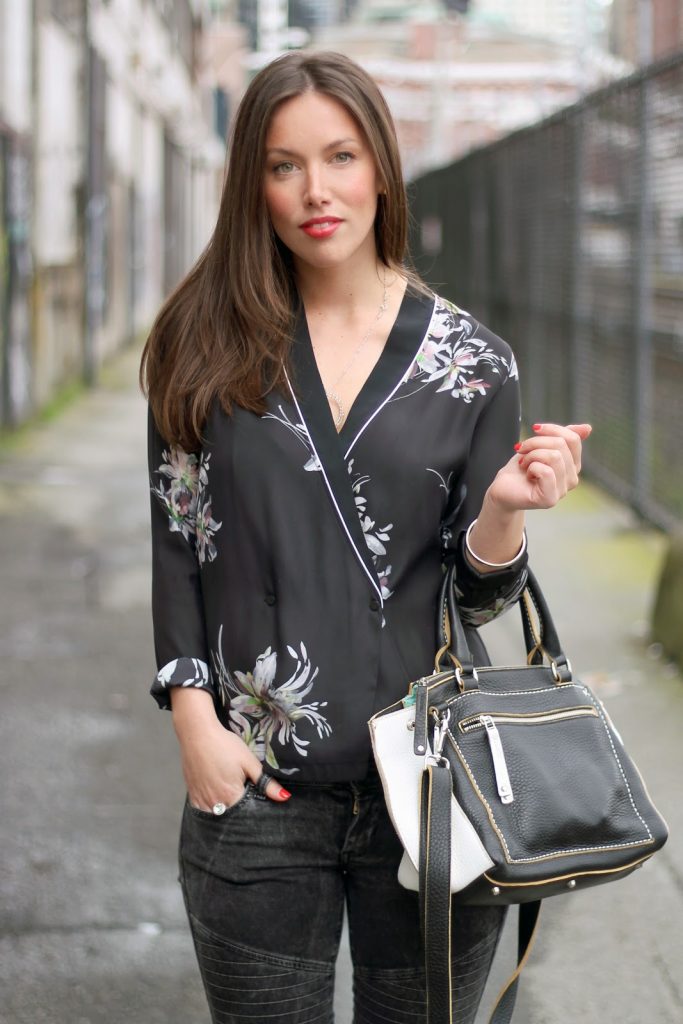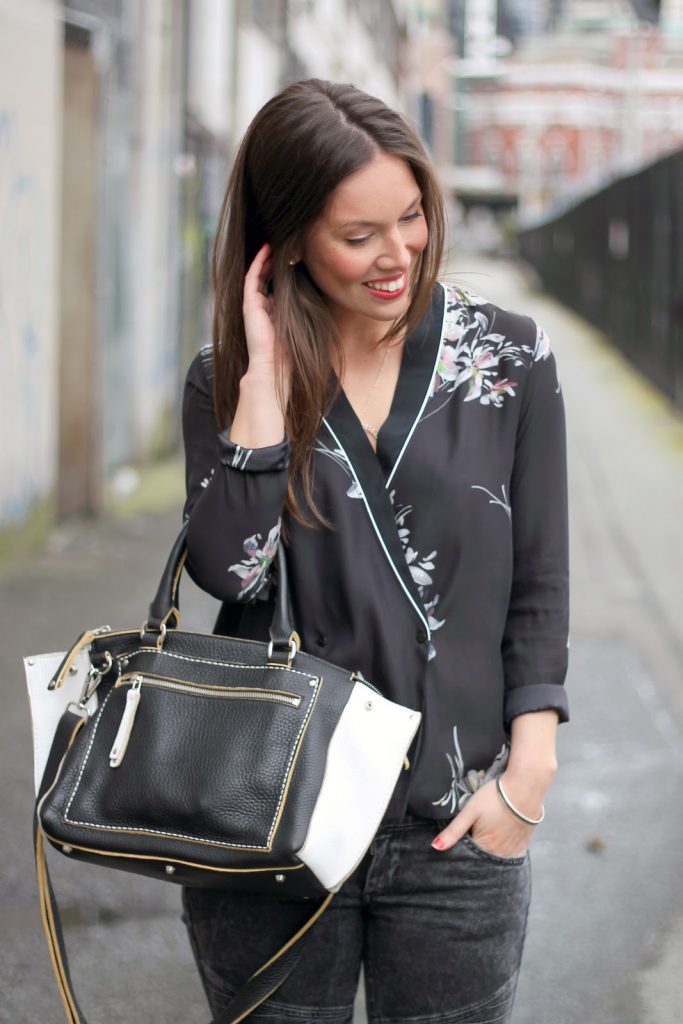 To say I love my new
Roots
bag from their
Pop Art
line would be a
massive
understatement. In the few days since receiving this luxurious leather number, I've toted it around effectively every day.
The Little Brooklyn
, as the is called, is literally the perfect size for my day-to-day life: enough room for a notebook, wallet, cell phone and the countless array of pens and lip balms I always have rattling around in my bags, but also petite enough to still feel ladylike and easy.
If you're looking for a new addition to your bag collection, definitely stop by Roots' Pop Art page: as modern and sophisticated as the bags are, the real pull for me is Roots' always exceptionally luxurious raw leather, sourced from one of the most amazing tanneries in Italy. Definitely an investment worth making!
Anyway, I really wanted to let this stunning bag take front and centre in this look, so the rest of my outfit is pretty restrained: some fave skinnies from James Jeans, muted grey heels and a soft, floral silk top from Zara Canada. All in all, the perfect look for a day that consisted of Jen and I gorging ourselves on macarons and cake at Thierry – still pulled together but comfortable enough that no one can see the little food baby I had growing (I really have always found the "food baby" thing kind of gross but it so aptly captures what was going on with my poor distended belly here).