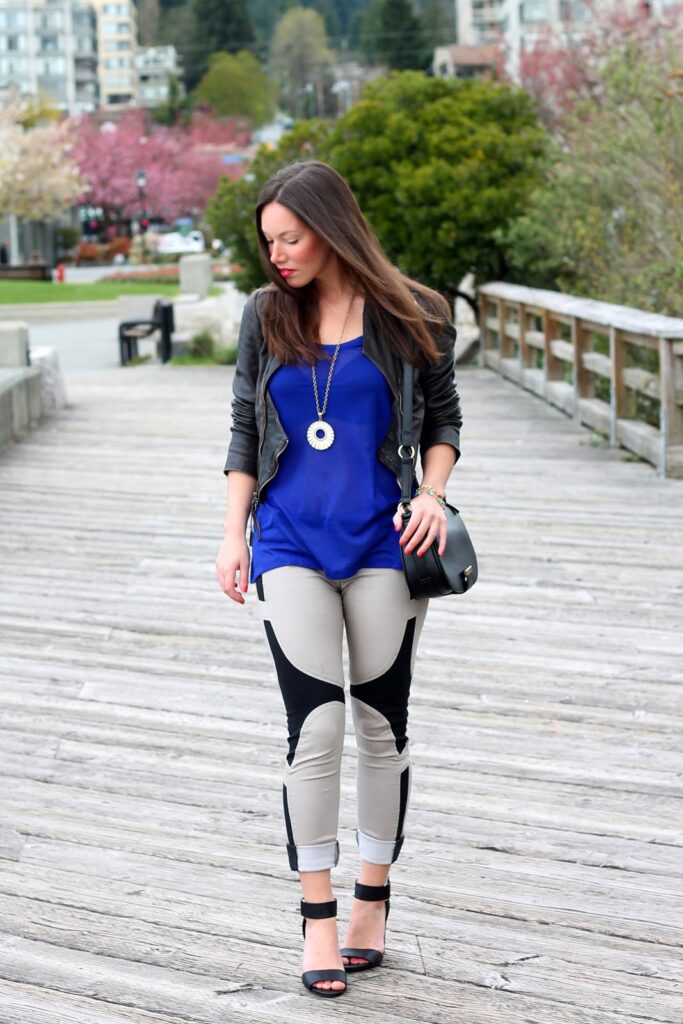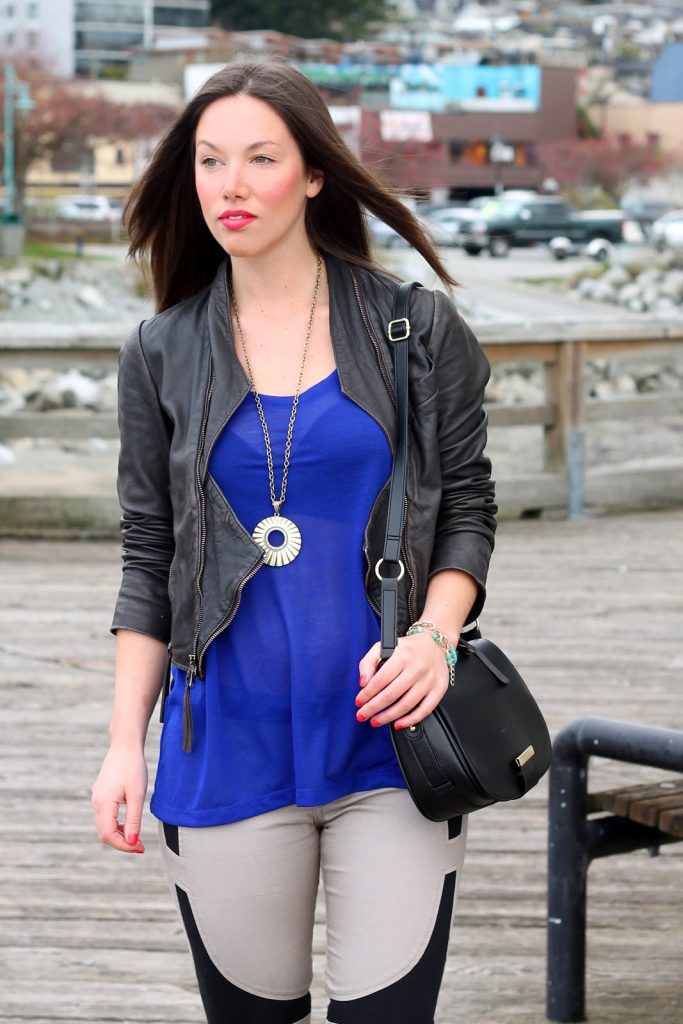 H&M tank, bag & heels, Twenty8Twelve leather jacket,
Are these
James Jeans
skinnies not the coolest?! LOVE the cool detailing on them. This is already common sense I'm sure, but whenever there's a standout piece like this, other styling can really just be left to a minimum…just a simple tank, jacket and accessories.
If it looks like I'm hardly able to walk here, it's because a group of us at
Obakki
have been doing a four-day-a-week bootcamp challenge and I'm
dying
! I've always been an athletic type and weightlifting has always been a big part of my routine, but this is beyond…all I know is whatever we're doing, it's definitely having an effect on me because I'm effectively immobile! I'm all about sustainability when it comes to exercise and nutrition but doing a bootcamp like this is
such
a great way of revamping your routine and when done with friends/work, a great way to team build! And I also have a feeling that come next week, we'll be even more set to tackle our next four days of workouts…it's always that first week into a routine that's the hardest.
Just one little update: I've been following the story in Boston all morning and I just want to send all my thoughts and prayers to everyone in the city – I can't imagine what it might be like to have to deal with all of this right now and I hope any of you or anyone you know in the city is safe and sound at home.