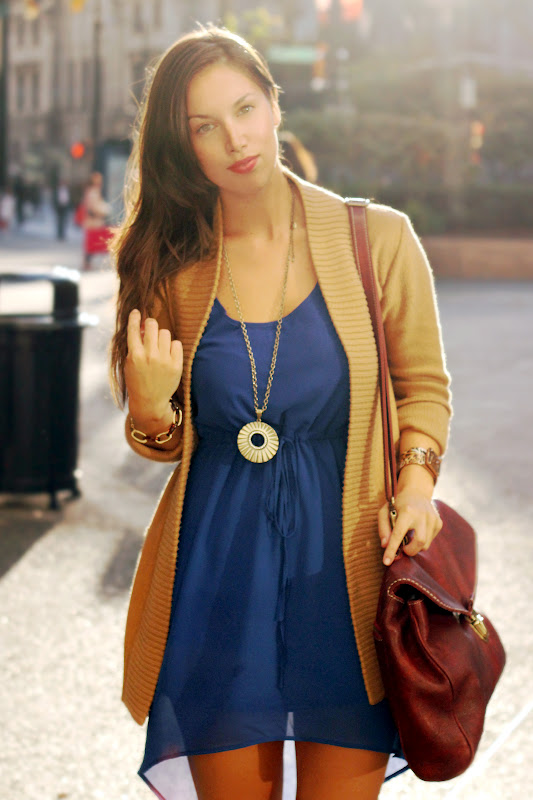 Forever 21 dress, H&M sweater & booties,
So
speaking of jewel tones
, I've been using any excuse to brighten up my fall neutrals with pops of opulent sapphire, emerald, ruby and amethyst these days, which is definitely a change from last fall when I was obsessed with tonal, neutral colour palettes (see
Exhibit 1
and
2
for examples). Anyway, I had a long day planned for Thursday, one that would start at 7:30 a.m. and go on until 9:30 p.m., so I decided the best plan of action would be to wear something super comfy (booties and a cozy sweater) but to pair it with a high-impact colour (royal blue) to get as much mileage as possible out of the look without dying of discomfort.
The outfit definitely didn't owe me any favours by the end of the day: from a morning coffee session to a meeting to a lunch date to a Bel Café meet-up with the lovely
Jen
and
Alicia
(exhale…inhale) to the media preview of Little Burgundy's new collections, this laid-back look definitely made the rounds. And Jen took these pics for me – quite a talented photographer n'est-ce pas?
Happy weekend everyone!